Nature Is a Common Language
University students from across Lebanon showcase their skills in public speaking competition at LAU.
By Hanan Nasser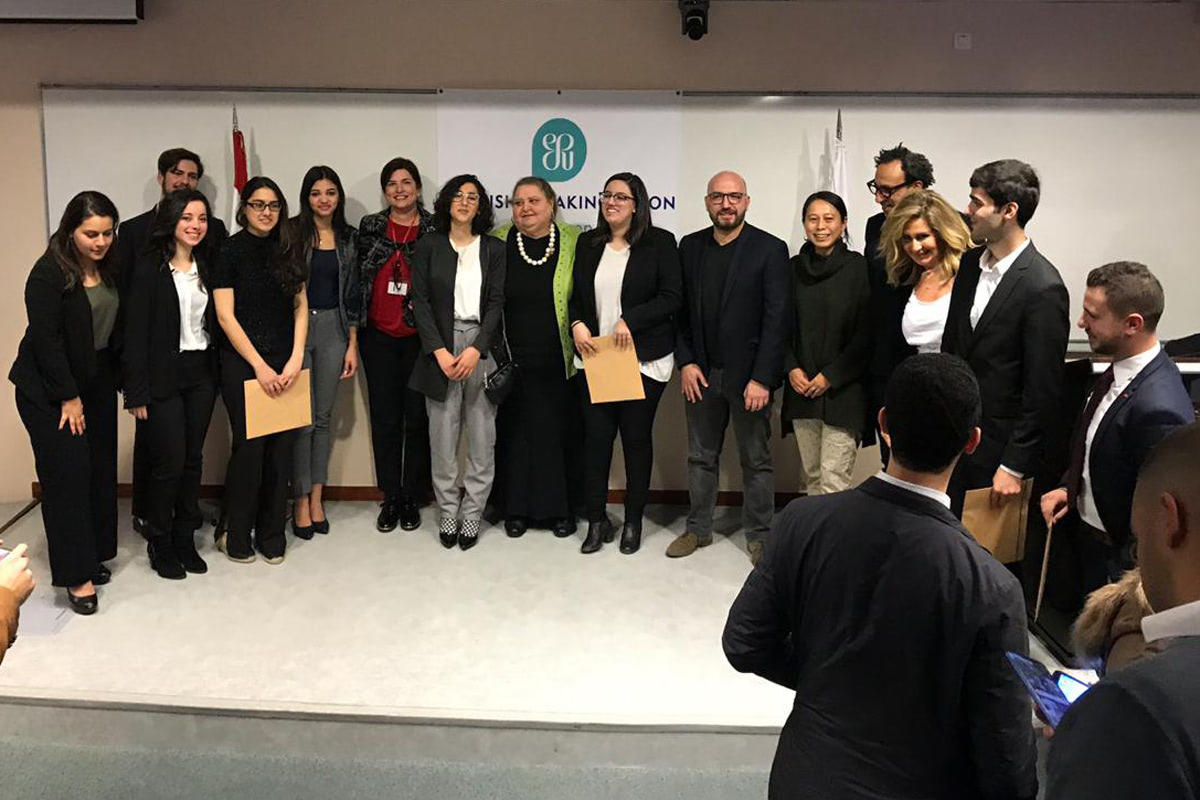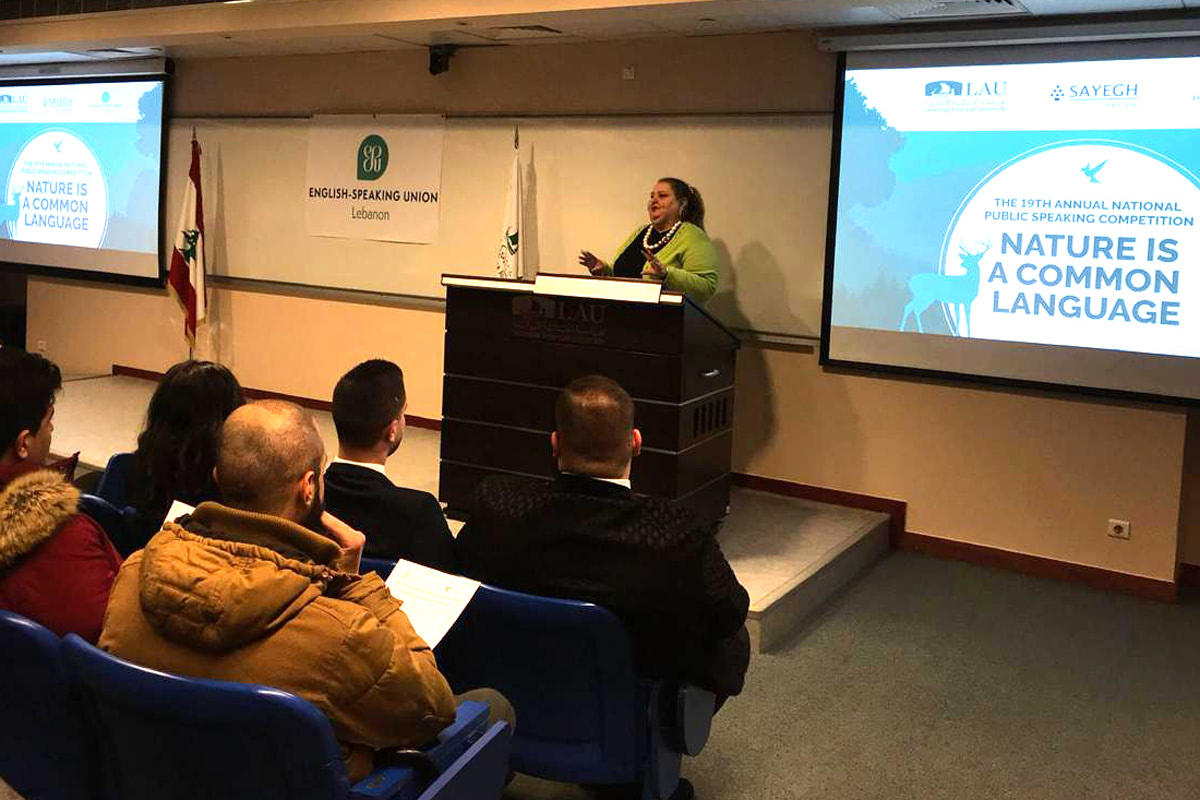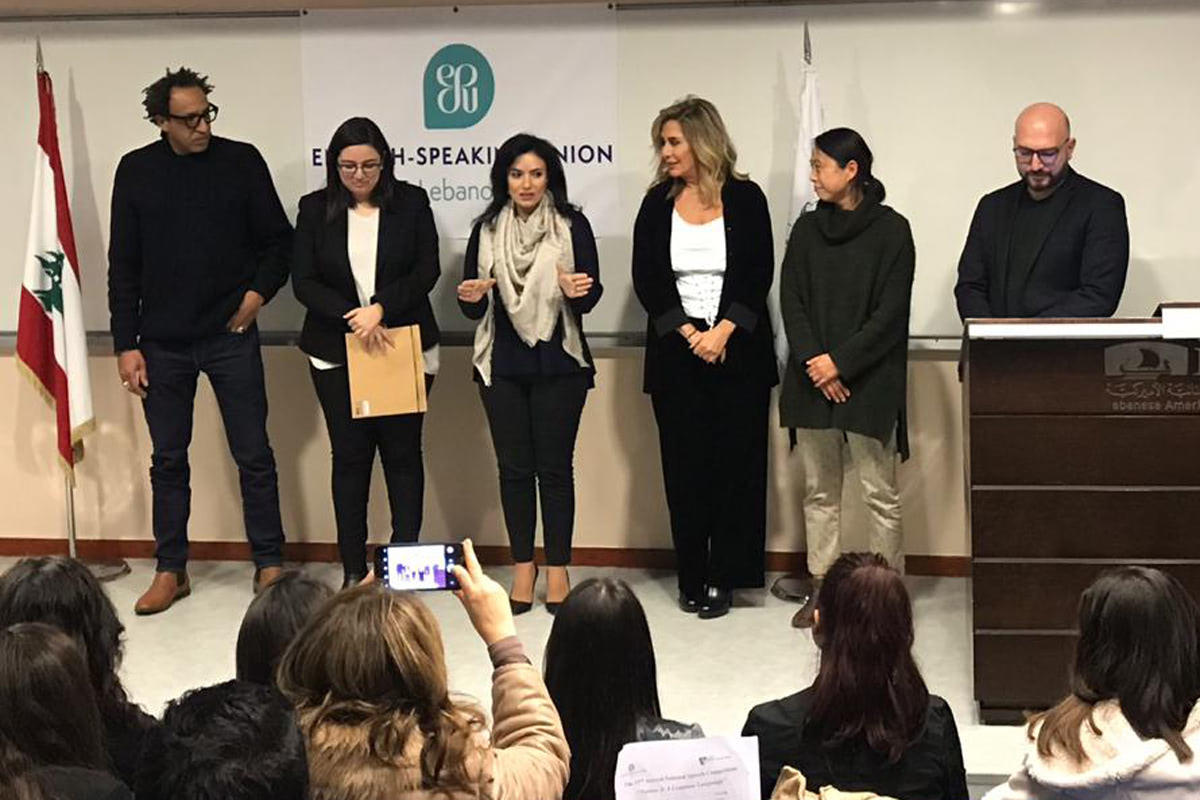 English writer DH Lawrence once said, "Be still when you have nothing to say; when genuine passion moves you, say what you've got to say, and say it hot." And speak they did at the 19th Annual National Public Speaking Competition on LAU's Beirut campus under the theme Nature Is a Common Language.
Fifteen students from universities across Lebanon took part in the competition, which was hosted by LAU's Department of English in collaboration with the English-Speaking Union (ESU) and sponsored by Librairie du Liban Publishing.
The winner this year was Tamar Zaidan, an English literature major from Lebanese University, who, in her speech Tell Me A Map, Draw Me A Story took the audience through the alleyways of her hometown in Batroun and argued that language is in fact not something common among people. "Nature determines languages, but we speak them because we need to anchor ourselves in our environment," she told the crowd.
"We need to know that we belong to nature, so we speak the language that it determines for us, and we make it our own. In our everyday lives, in all of our conversations, we communicate with nature, and through it, we communicate with each other."
Zaidan was selected by a five-member jury comprised of three LAU alumni: TV celebrity Zaven Kouyoumdjian (BA '92), educational psychologist and entrepreneur Arij Kaissi (BA '96), humanitarian and artist Hadi Sy (BA '84), in addition to image consultant and TV presenter Lama Lawand Aoun and Japanese Red Cross regional MENA representative Maki Igarashi.
Zaidan will be representing Lebanon at the ESU International Public Speaking competition in London in May.
The event was organized by Dr. Nabelah Haraty, assistant professor of oral communication and English, and English Instructor Mona Shahine.
According to Shahine, training students in the art of public speaking enhances their confidence, hones their skills and empowers them. "Large corporations look for graduates who know how to communicate," she said. "That is one of the reasons so many schools in Lebanon have their students involved in the Model UN program, because such programs train students in public speaking skills."
The competition, which has become a staple of the department's outreach engagement, is not only about winning, Shahine noted. "It is about getting involved and taking part in the activity. Every single contestant takes something new with them from such competitions."
For Zaidan, the competition allowed her to learn more about herself and her attitudes toward different topics. "One thing I have to say is that you never know who you are until you have to speak about it. If you don't know who you are, then what are you going to say to other people," she said.
"I learned that you have to put yourself on that spot in order to figure out what you are going to say and what you are going to project. I also realized that if you want to represent your country, start by representing your university."
Previously, LAU organized an in-house public speaking competition on January 30 in which LAU nutrition major Trivina Kassis and biology student Sara El Koussa won.