New PharmD Graduates Receive Hoods, Sound Advice
Largest-ever LAU PharmD cohort marks transition from degree program to professional career.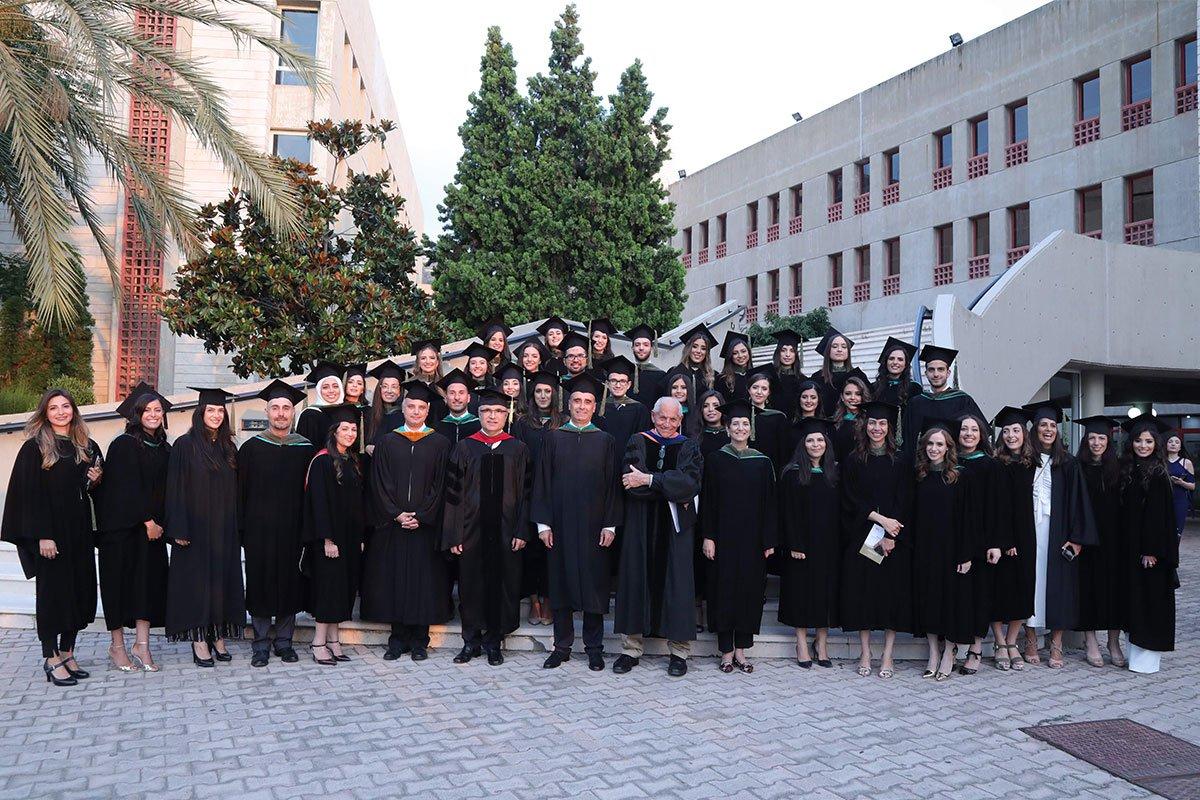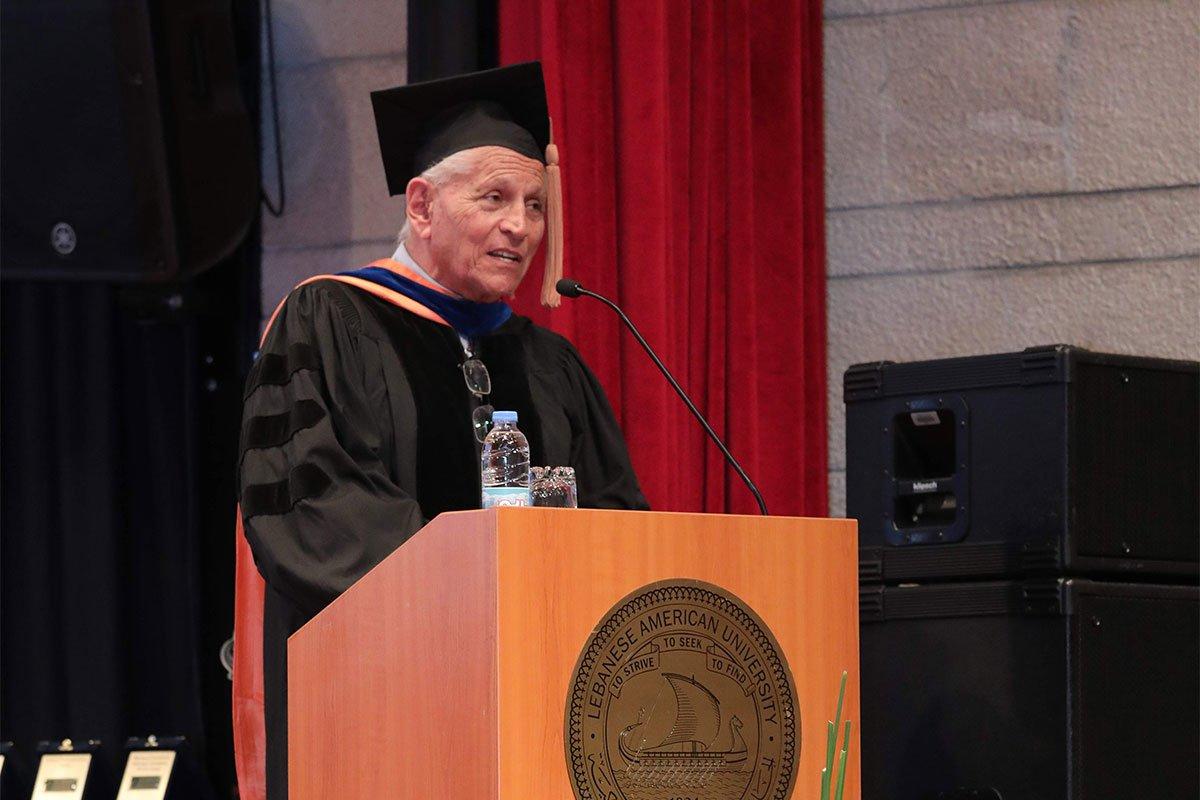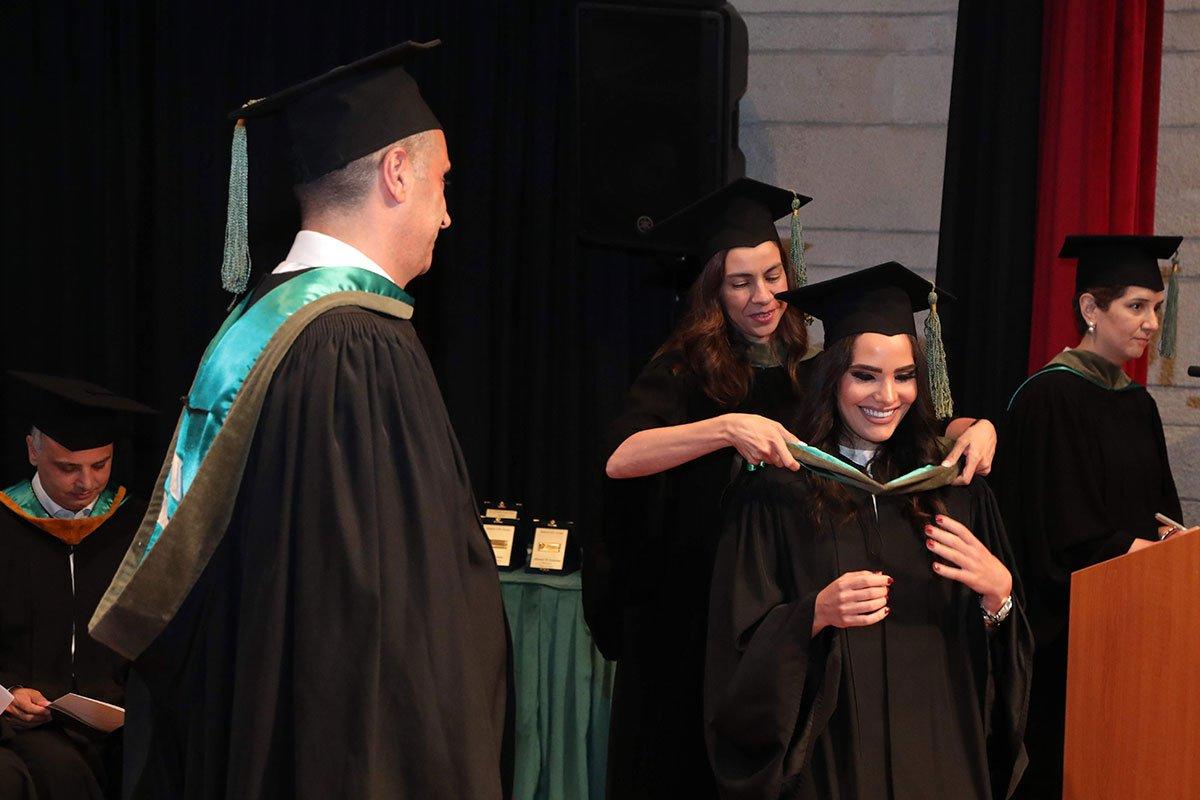 LAU President Joseph G. Jabbra urged PharmD graduates to never stop prioritizing patient care and the value of human life throughout their careers, at the School of Pharmacy's hooding ceremony July 5 in Byblos.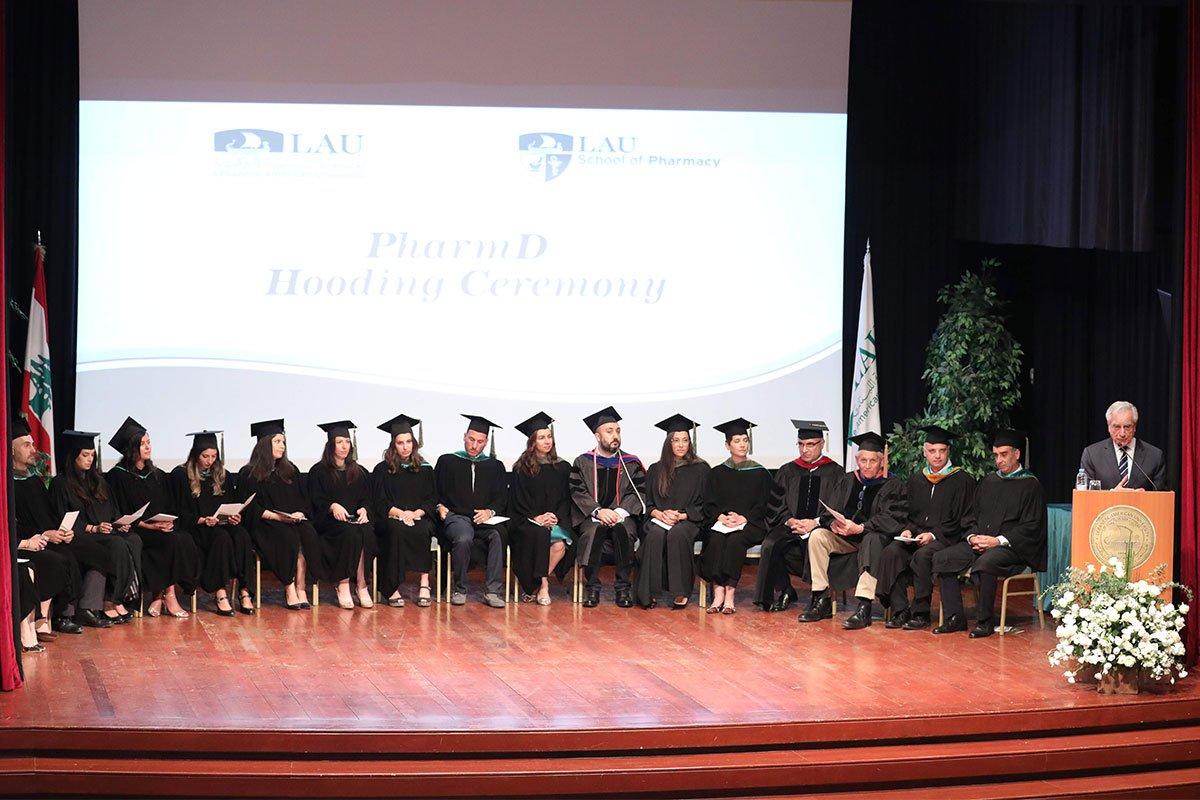 Dr. Jabbra applauded the 36 graduates' completion of the rigorous PharmD program, encouraging them to face obstacles "with perseverance and motivation."
He wished for them to consider their profession as a calling, focus on patient-centered care, continue learning, and stay up-to-date with advancements in pharmacy.
For the graduates, the hooding ceremony marked the culmination of a demanding six-year PharmD program and a "passing of the torch" as they are initiated into the profession by their educators. LAU's is the only PharmD program outside the United States that is accredited by the Accreditation Council for Pharmacy Education.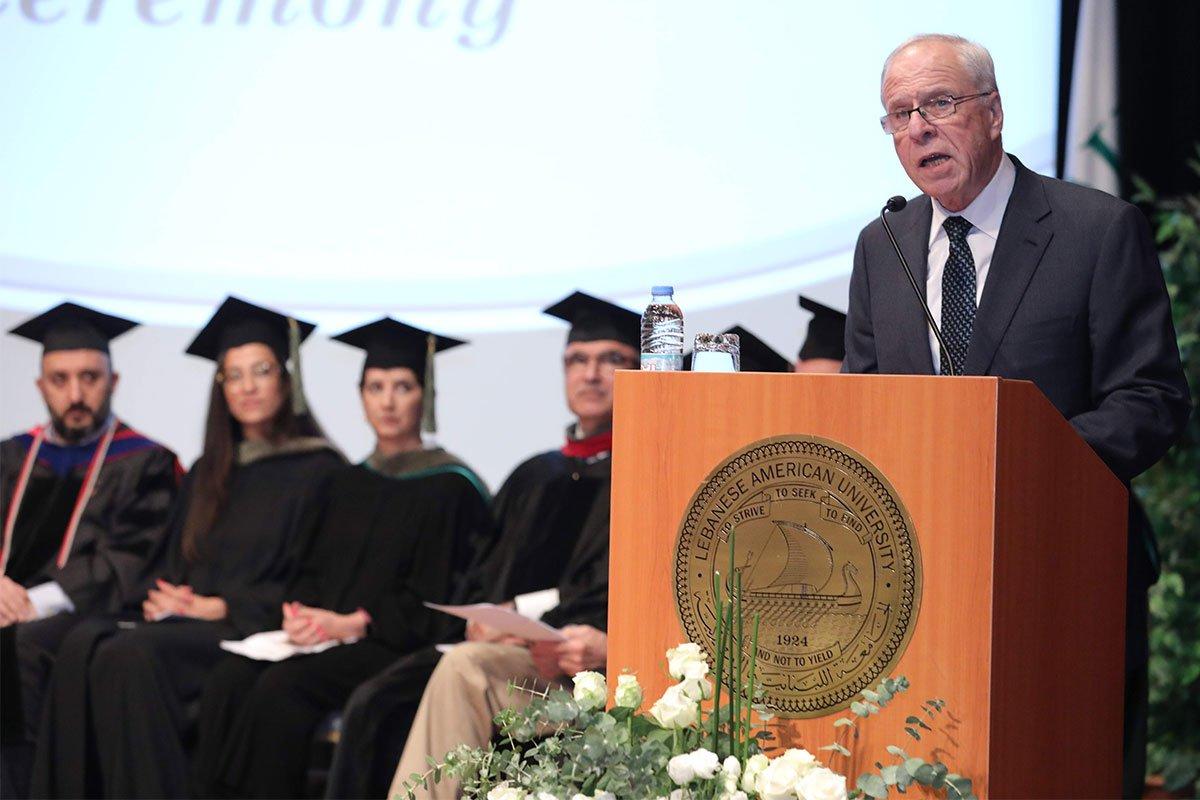 Longtime supporter of the school Zafer Chaoui encouraged the graduates to remain in Lebanon. "Despite the challenges our country may face, you are the future, and your country needs you to serve your communities now more than ever," he said.
Chaoui, who serves as president and CEO of leading pharmaceuticals distribution company Omnipharma, spoke about the great strides being made in the field worldwide, and how they are becoming intertwined with other medical sectors as never before.
He exhorted the graduates not to "forget the humanitarian aspect of your profession, and to treat the patient, not merely the illness."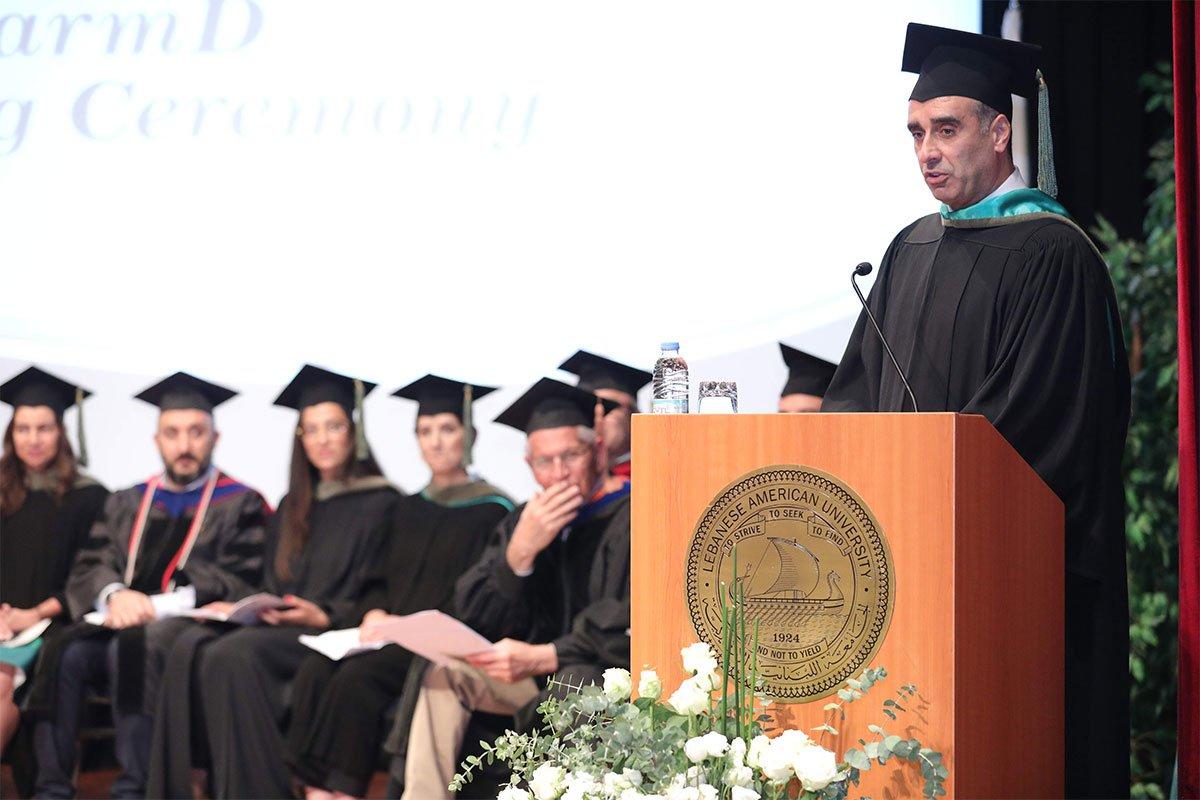 Dean Imad Btaiche offered the 2019 cohort — the "largest ever in the school's history" — valuable takeaways as they move on to pursue various career paths.
"The keys to a successful career include planning, patience, and passion for what you do," he said.
"The role of the pharmacist is moving from simply prescribing medications to providing personalized patient care, and that means you can never stop learning," he added.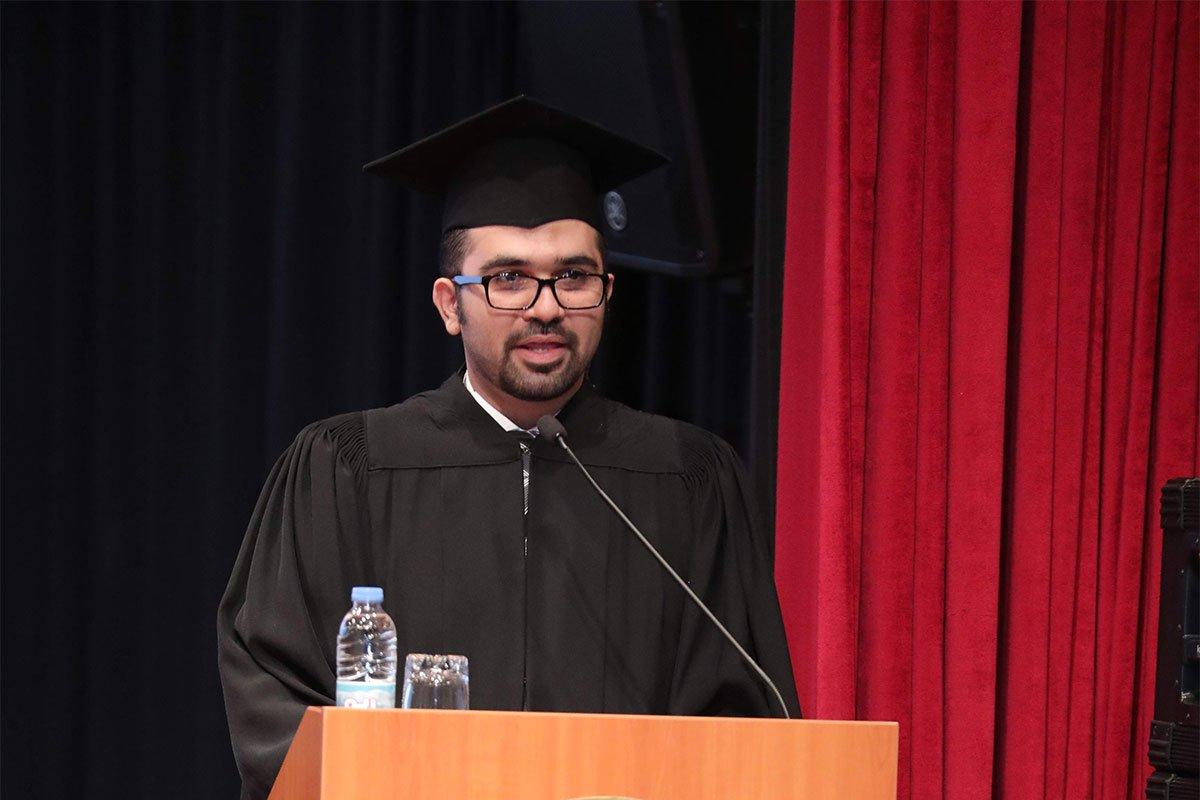 In a bilingual speech, class valedictorian Ahmad El Ouweini reflected on the sleepless nights and countless hours of study that it took to reach this stage. He thanked faculty and parents for their continuous support.
Awards were presented to graduates who exemplified high achievement in academic excellence, clinical excellence, professionalism, and student outreach.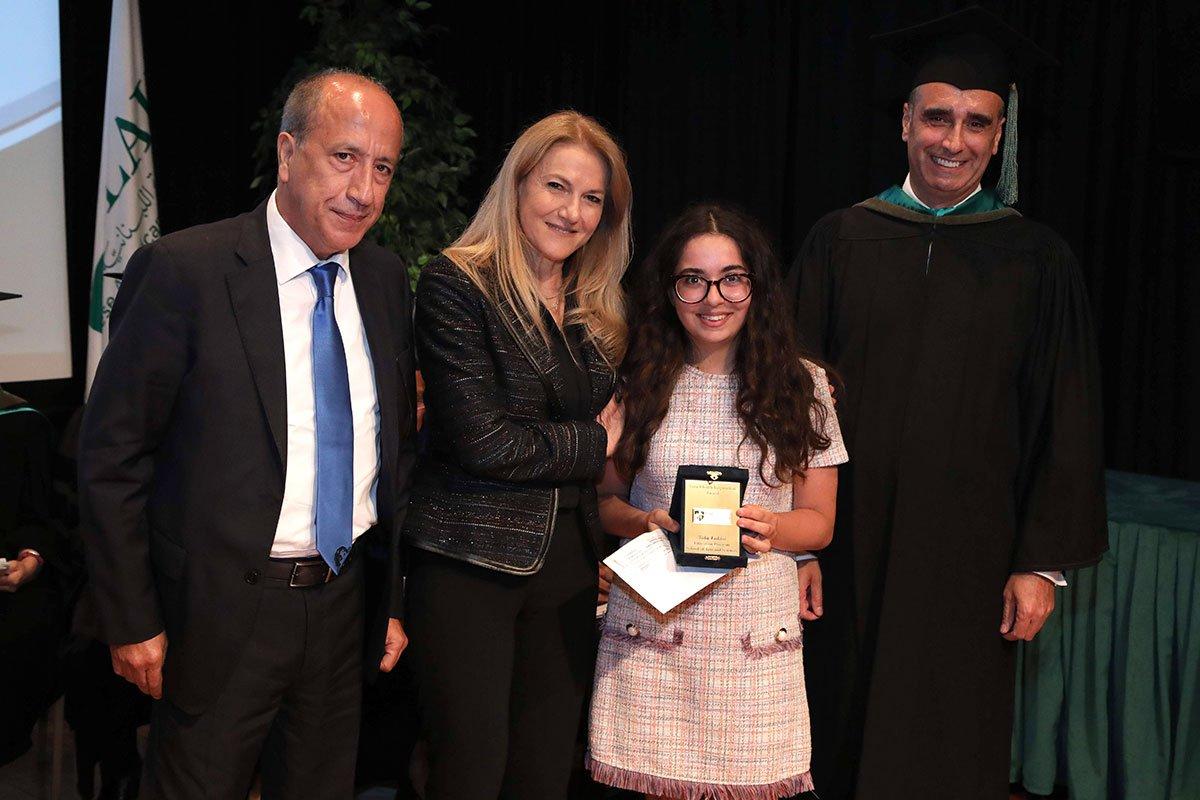 The Sara Khatib Inspiration Award, established by the Khatib family in memory of their daughter, a pharmacy student who fought a valiant battle with cancer, was granted to education alumna Tala Lakiss.
"I never knew Sara personally, but I know the print she left in the hearts of LAU students, in LAU and in my journey," said Lakiss.
She said she would carry Sara's example everywhere. "When anger deepens its claws around my neck, I have to heal the wounds with forgiveness and kindness. When fear shakes me violently, and my heart is racing and my legs are trembling, I have to be brave and stand tall. And when the night falls upon me, and self-doubt comes creeping in, I have to remember the melody of your claps, mom's sparkling eyes with pride," she said.
Attendees were regaled with two musical performances, notably a rendition of Magida El Roumi's Ghanni Lel Hob by graduate Maria Kasrine El Halabi.