Onward and Upward for Beirut Graduates
LAU celebrates the Beirut class of 2019 and honors Minister Raya El-Hassan and Lebanese-American businessman Mohamed Ahmar.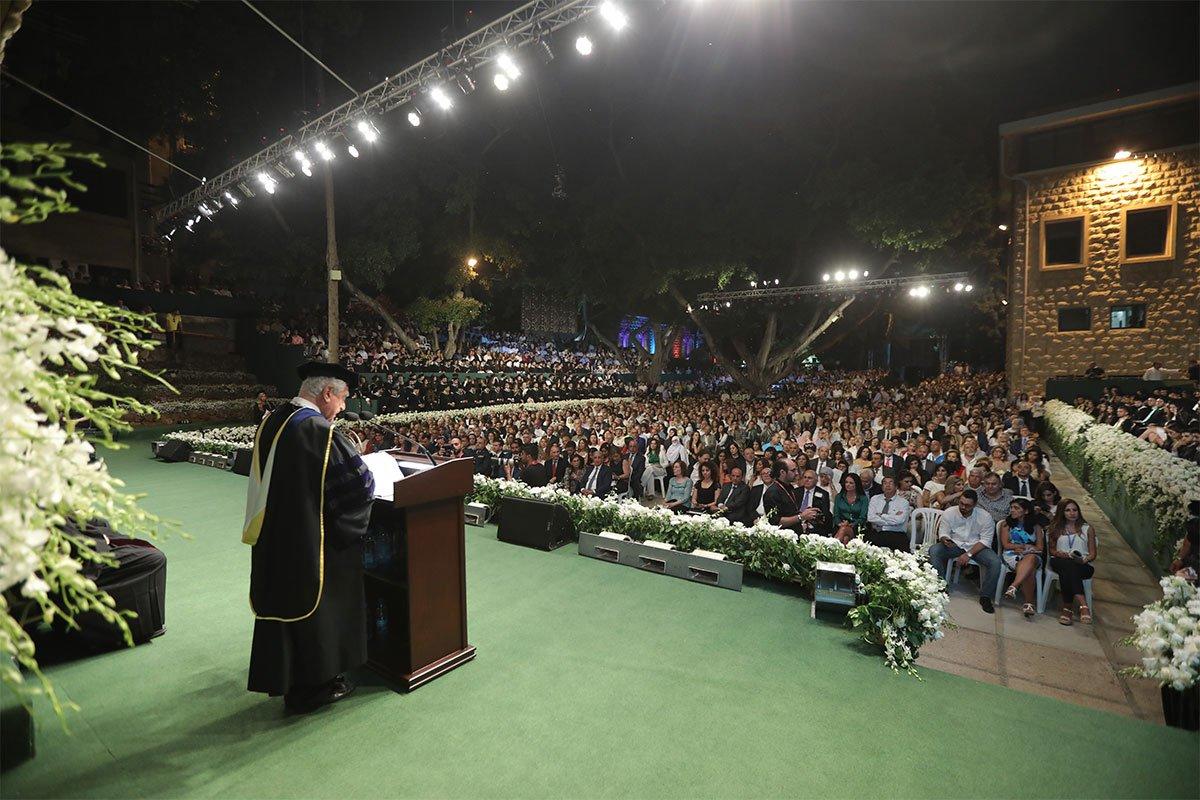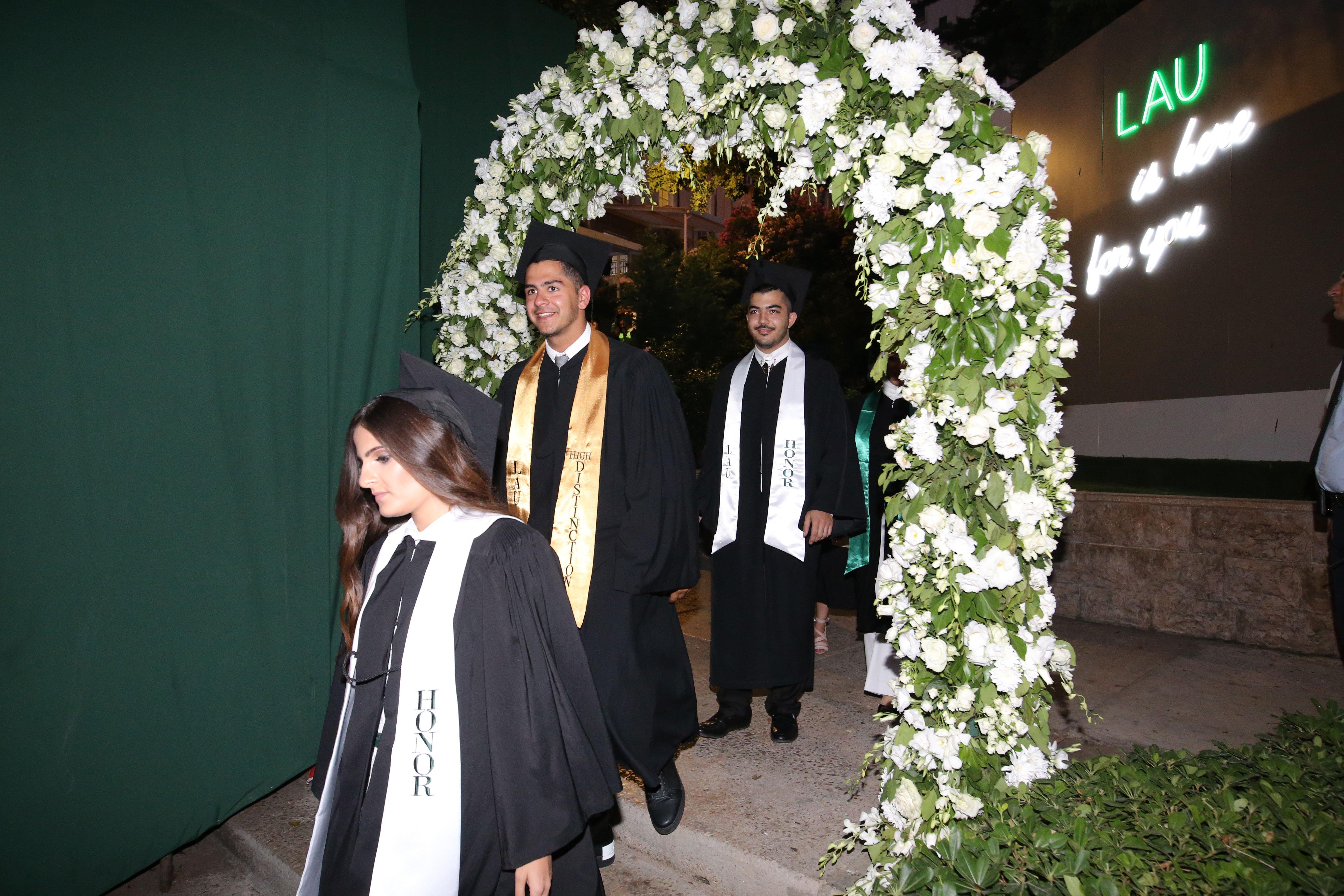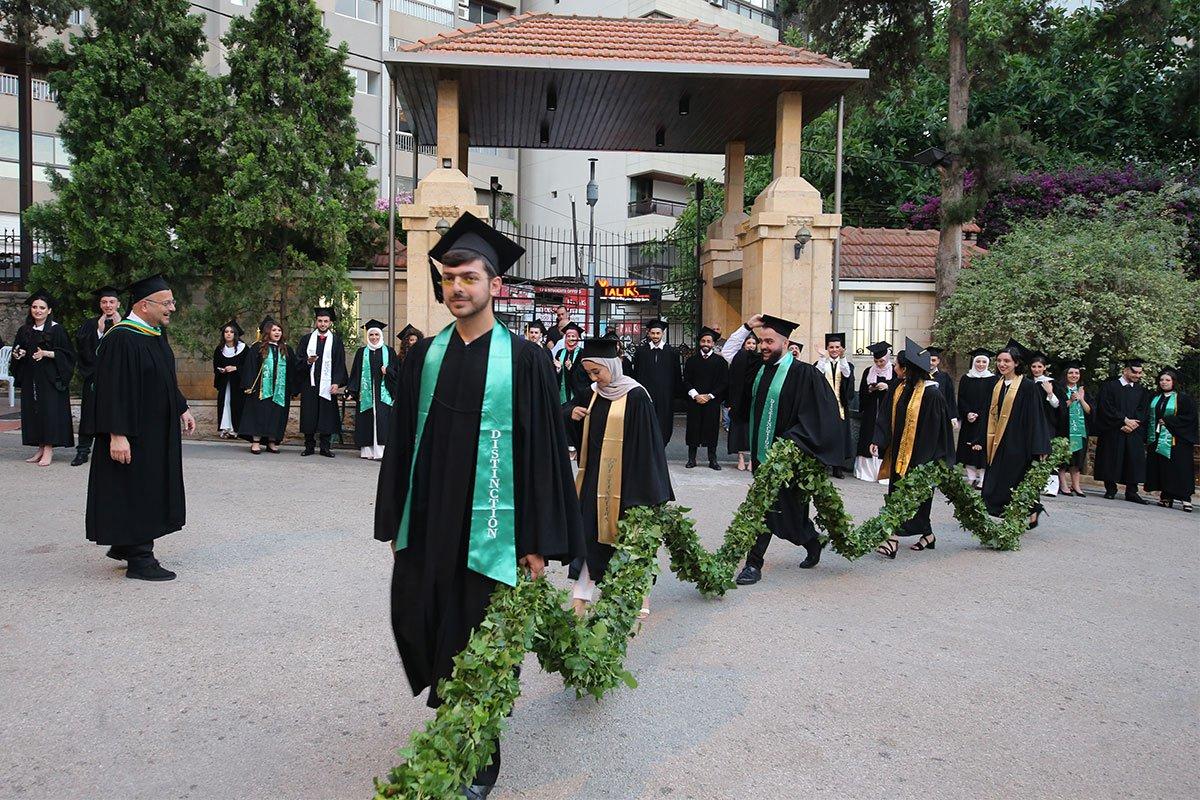 Over two ceremonies, LAU Beirut campus was charged with excitement as it ushered in a new cohort of 1185 graduates, as part of the university's 94th commencement exercises, on the evenings of June 14 and 15.
At the first ceremony, the honorary doctorate in humane letters was bestowed upon the Minister of Interior and Municipalities Raya Haffar El-Hassan, the first woman in the Arab World to assume the post and, previously, that of Minister of Finance. At the second ceremony, the recipient was President of Ahmar Investment Inc., and Founder and Executive Board Chairman of Partners Bank of California Mohamed (Mike) Ahmar.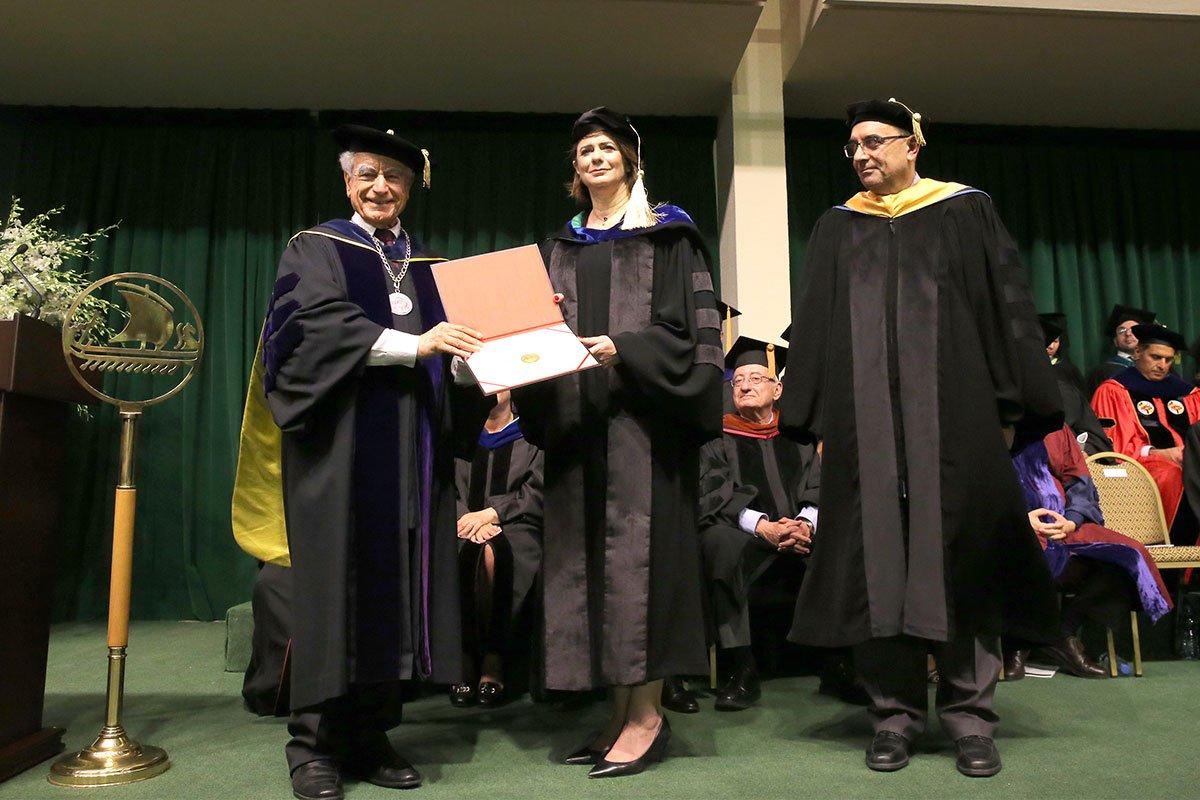 With a career distinguished by notable firsts as a woman in key ministerial positions, El-Hassan first saluted the founding fathers of LAU for their "landmark vision to establish a college for women." The first college of its kind in the Ottoman Empire some 95 years ago, it had "laid the foundation for the achievement of gender parity in higher education and contributed to advancing women's rights in Lebanon."
El-Hassan affirmed that through her role as a policymaker, she feels responsible to "safeguard educational institutions – such as LAU – that are providing academic excellence, while promoting moderation, modernism, openness and progressiveness." Indeed, she emphasized: "The future of Lebanon and the welfare of its citizens depend on this mission."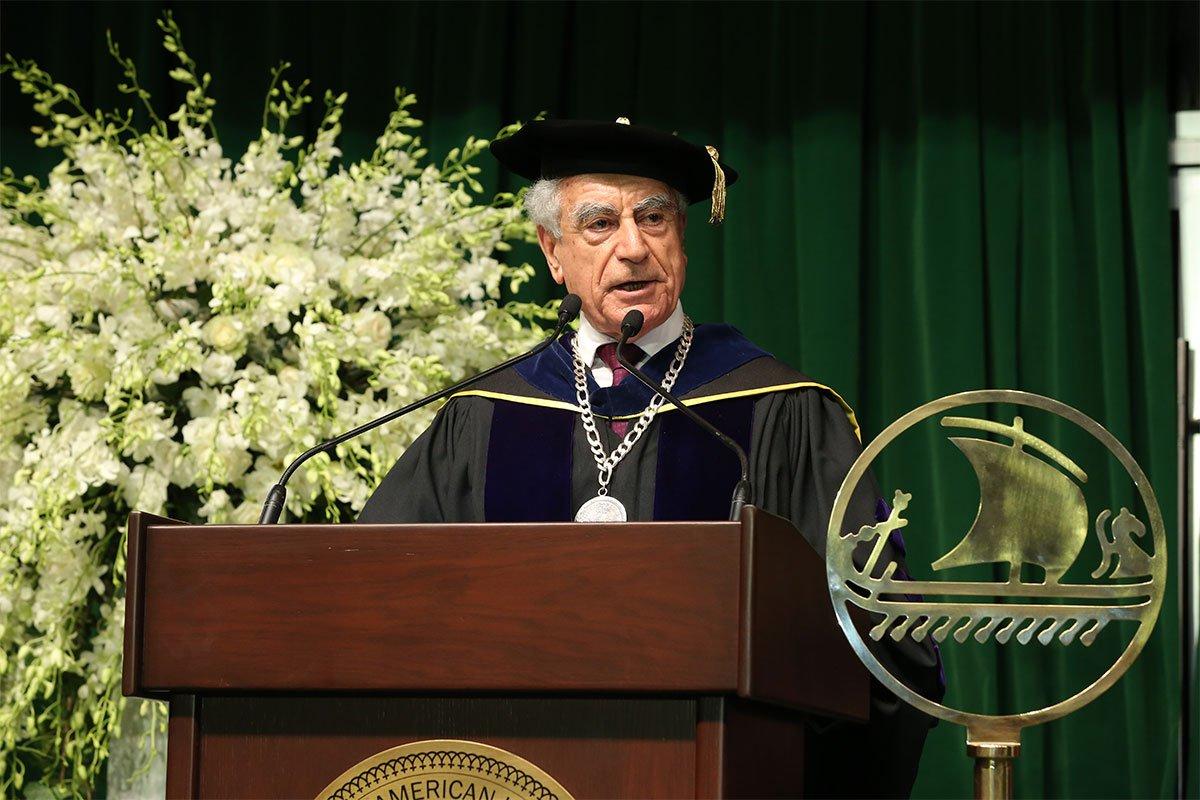 With cheers echoing through the rows of attendees, LAU President Joseph G. Jabbra renewed the university's pledge to "provide any qualified Lebanese man or woman with the opportunity to come to LAU and earn an education that is second to none, regardless of their socioeconomic, religious, or ethnic background." He affirmed the promise with the declaration that close to $40 million in financial aid and scholarships were given to students this year alone.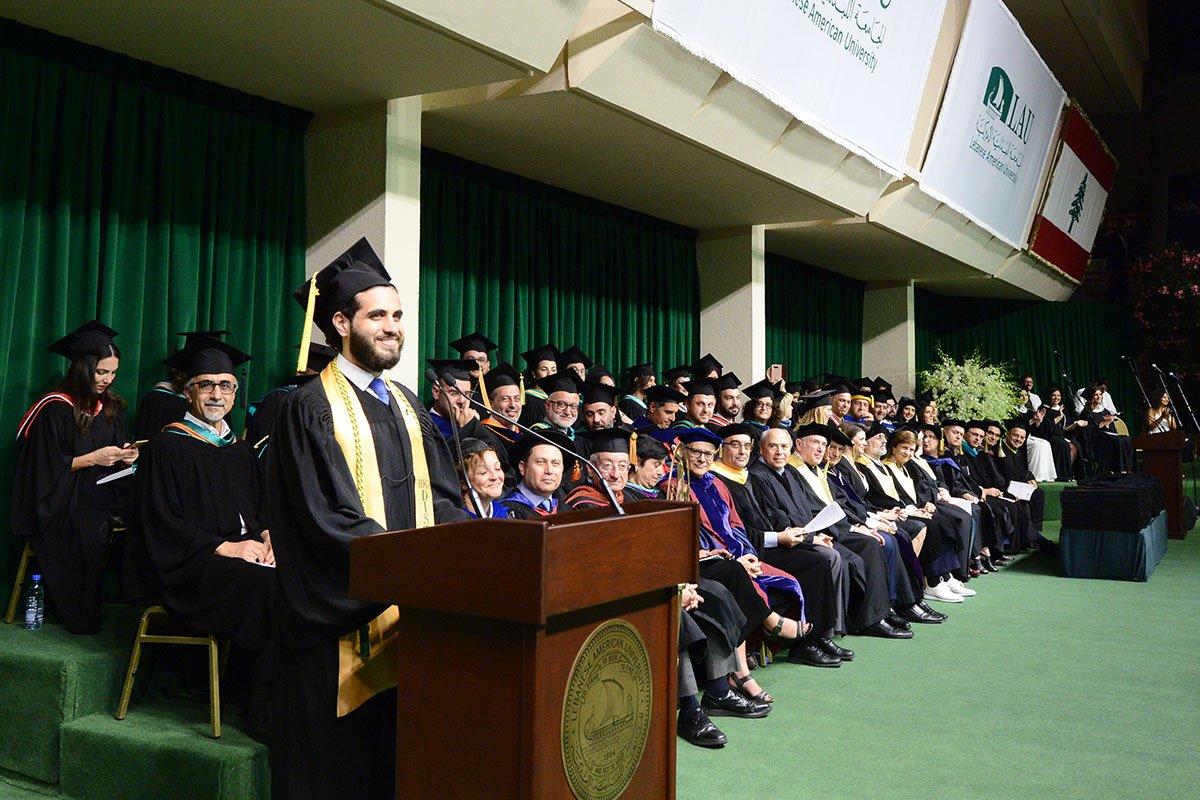 At the first of the two Beirut ceremonies – which celebrated the graduates of the School of Arts and Sciences and the School of Architecture and Design – biology graduate and class valedictorian Ahmad Ismail delivered a remarkable speech in both Arabic and English. Addressing his peers, he urged them to "become aware of Destination Addiction: a preoccupation with the idea that happiness is in the next place, the next job, or the next partner."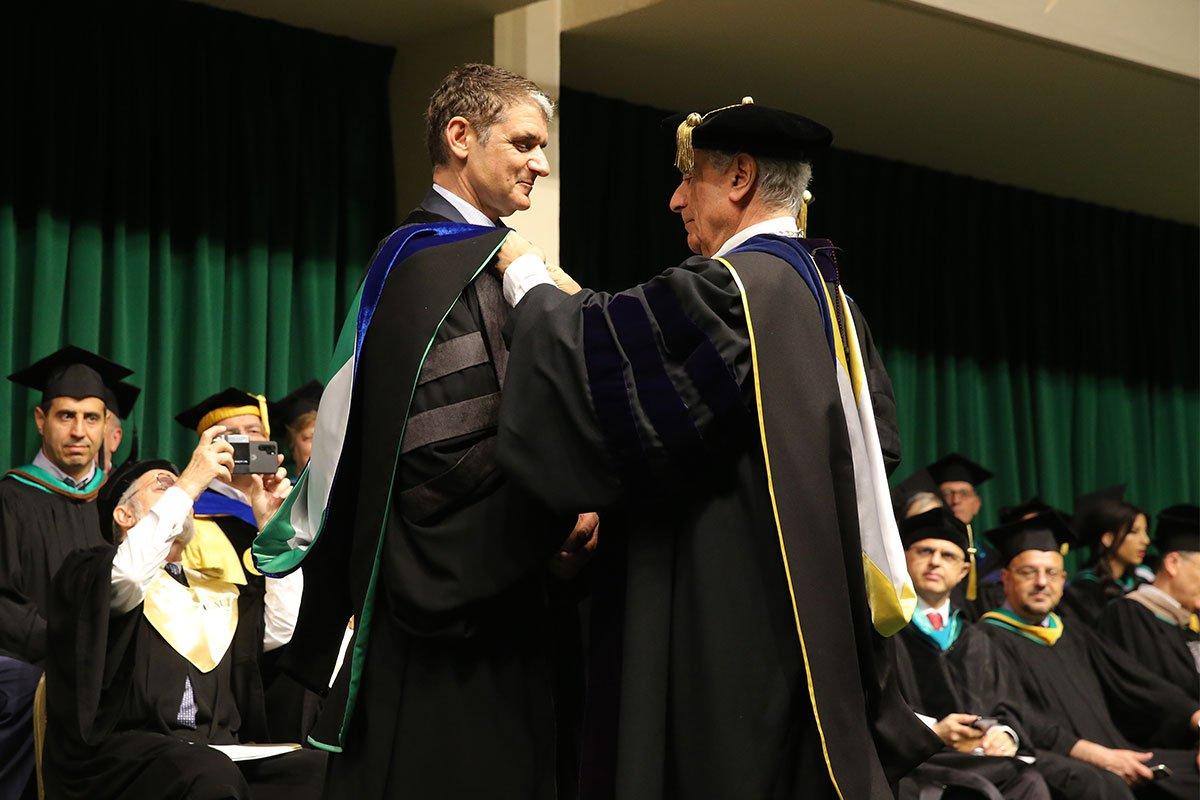 Lebanese-American businessman and former LAU board member Mohamed Ahmar pointed out to the students that what they had learned at LAU "will complement the drive and entrepreneurial spirit that characterizes the Lebanese people." Drawing on his own experience as an entrepreneur with Lebanese roots, he continued, "It is this very spirit that allows the Lebanese to thrive around the world, no matter what they do or where they go." Ahmar also urged the graduates to give back and not to forget their communities, who "play a formative role in who we become and what we accomplish."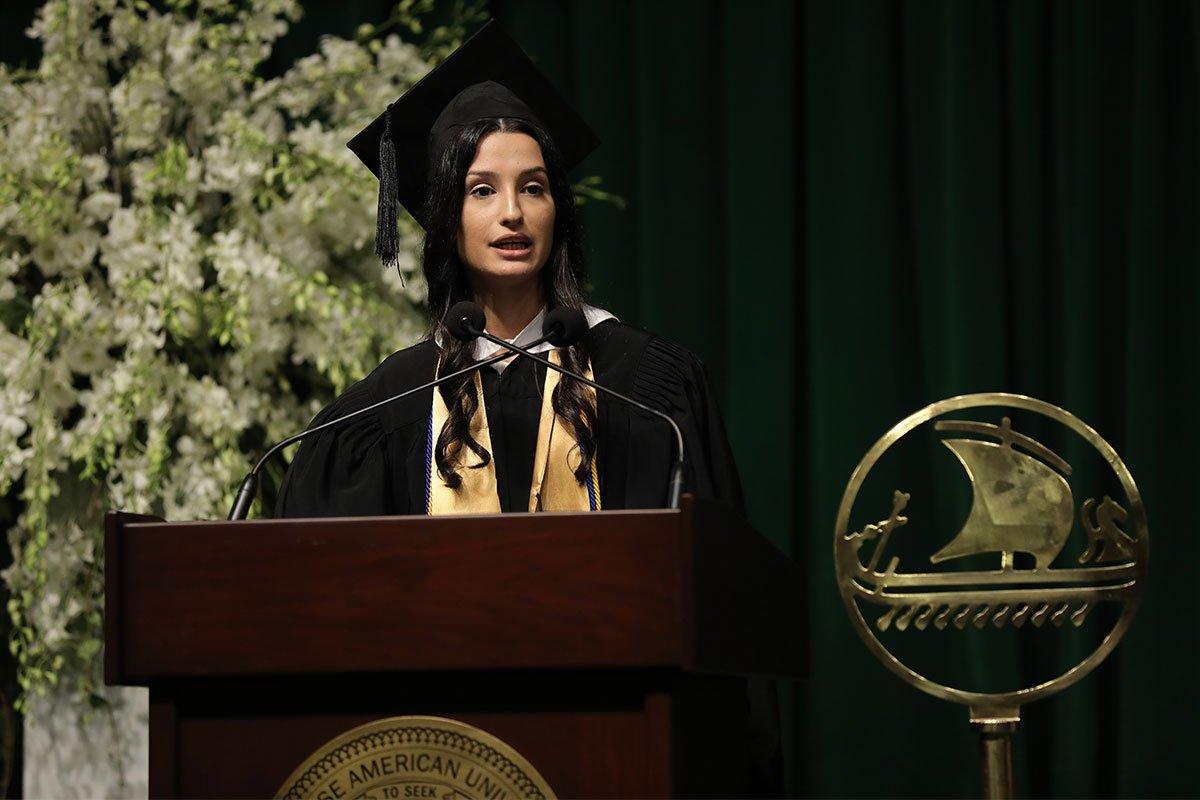 Adnan Kassar School of Business class valedictorian Fatima Lama Muhiedli thanked a long list of university constituents as well as her family, who contributed to her success. She described her professors as "one of LAU's greatest strengths," adding that she has been "blessed with exceptional mentors and instructors who inspired me to pursue higher and bolder goals than what I had thought of, and I am proud to call myself their student."