Pharmacy Students Urged to Unite in Aid of Public Health
An informative workshop delivered by pharmacy students to their peers highlights avenues for collaboration.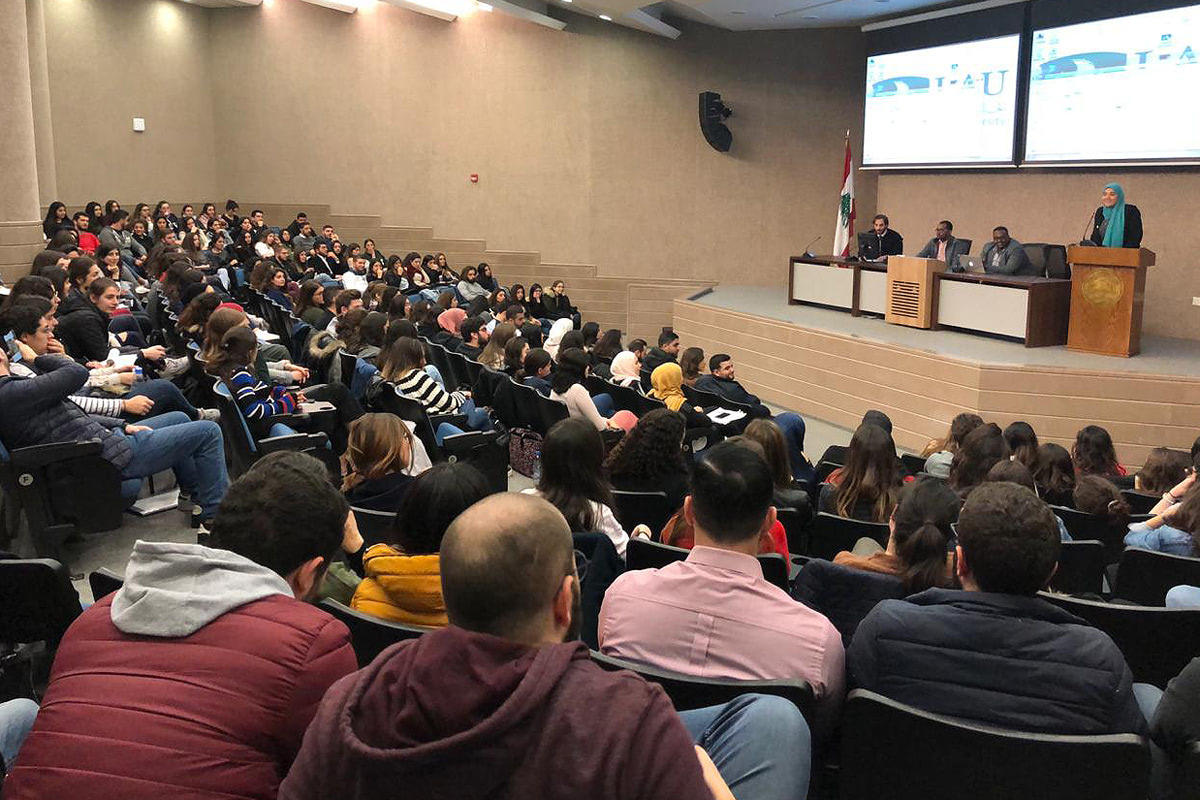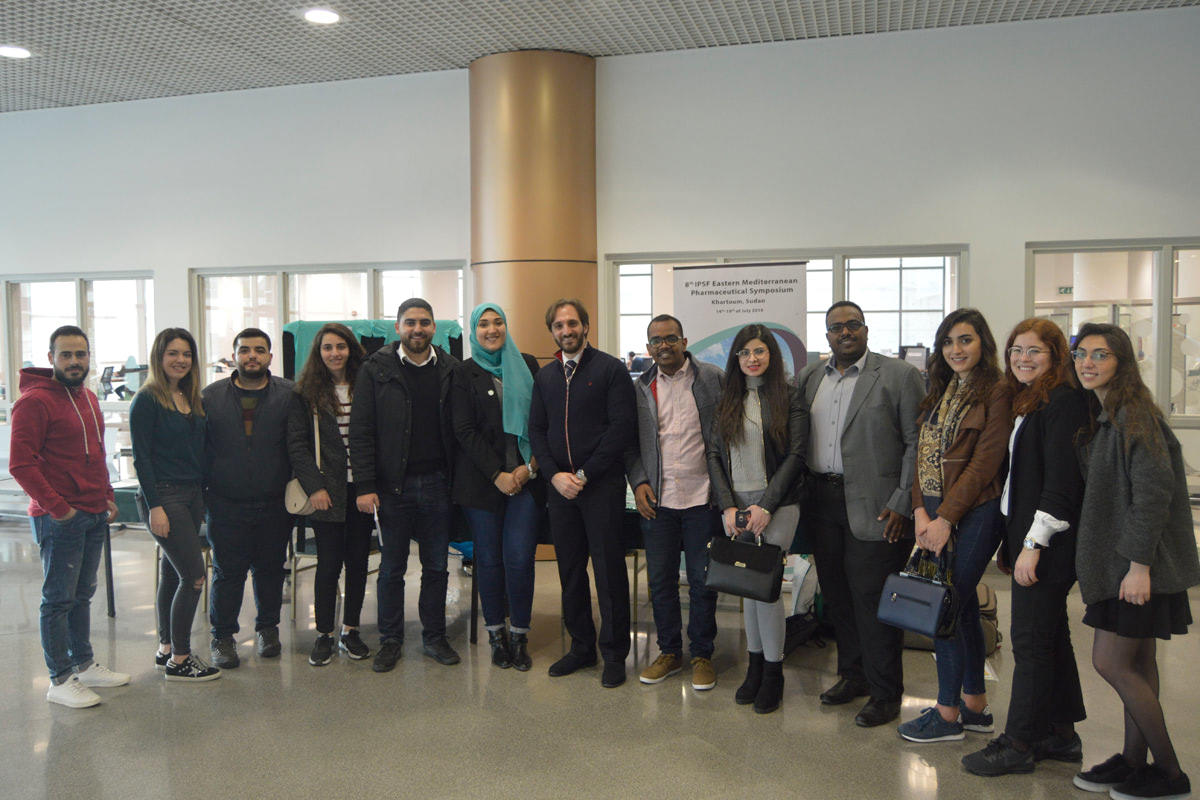 A student-to-student workshop aimed at fostering communication and innovation in the field of pharmacy was recently hosted at LAU. Organized with the Eastern Mediterranean Regional Office (EMRO) of the International Federation for Pharmacy Students (IPSF), the meeting also served to familiarize students of the discipline with the federation and impress upon them the value of cooperation.
Founded in 1949, IPSF is the oldest faculty-based organization that promotes public health and offers educational and networking opportunities to pharmacy students and recent graduates in 80 countries worldwide. EMRO is one of the federation's five regional offices providing pharmacy students in the Eastern Mediterranean exposure to IPSF's professional activities.
Hosted for the first time in Lebanon by LAU, members of the EMRO Regional Working Group – who are pharmacy students themselves – presented the federation's mission and activities to 186 pharmacy students from pre-pharmacy 1 to professional year 4.
"IPSF EMRO works on enhancing pharmacy students' skills and inspires them to grow personally and professionally," said EMRO Chairperson Noran Algohary, of Egypt.
As a stepping-stone to joining the federation, the students were updated on the Lebanese Pharmacy Students' Association (LPSA), which represents Lebanese pharmacy students in IPSF EMRO.
Initiated by LAU pharmacy students five years ago, the LPSA is testament to their sense of responsibility and commitment. "The association is LAU's legacy and story of leadership," said School of Pharmacy Associate Professor Jad Abdallah, noting that the current IPSF treasurer, Roland Massaad, is an LAU alumnus.
The LPSA brings together 400 pharmacy students from all five local schools of pharmacy: those of Beirut Arab University, Lebanese International University, Saint Joseph University, Lebanese University, and LAU.
"The pharmacy students who become part of the LPSA gain a lot in terms of communication skills, assertiveness and empathy," added Dr. Abdallah.
LPSA Chair Ahmad Badr – a fifth-year pharmacy student at BAU – underlined that the association offers students everything they needed to succeed.
"Our aim as LPSA is to unite pharmacy students in Lebanon, raise awareness on public-health issues, and introduce students to opportunities abroad to enhance their skills," he said.
In her talk, Algohary encouraged the students to join LPSA and take part in regional and international activities, such as the Student Exchange Programme, the Eastern Mediterranean Pharmaceutical Symposium (EMPS), and the annual World Congress organized by IPSF, where thousands of pharmacy students share their cultures, passions, ideas and future plans.
"You are the potential in your region," she told the students. "Five or ten years from now, you will not have the opportunities you have today. So, if you want to develop yourself and be different, now is the perfect time to do so."
Regional Projects Officer at EMRO Ahmad El Ouweini, one of the LPSA active LAU students, recounted how he had started as an LPSA member and advanced to become a member in the EMRO Regional Working Group.
"LPSA is your window to a world of opportunities on the regional level through EMRO and the international level through IPSF," he said. It is never about the title, he stressed, but rather about becoming an international citizen committed to improving oneself and the world.
"The true legacy you will leave behind in this world is not your money or companies; it's about how many souls you have touched and left better than you found," added El Ouweini.
LPSA also encourages students to apply to training and educational programs abroad. "LPSA gives students exposure worldwide because it is an internationally recognized organization," commented Lea Basha, LPSA student representative at LAU.
Chairperson of the 8th EMPS at EMRO Faisal Ahmed, who comes from Sudan, said that the university plays the most important role in encouraging students to get out of their comfort zones and learn outside the classroom.
"LAU highly supports its students and provides them with opportunities to develop their diversity and leadership skills, which will make them stand out to potential employers," he said.