Remembering a 1959 Alumna's Impact on Psychology
Late alumna Lamia Sabbah Ali-Ahmed was remembered at a special event where academics discussed and distributed copies of her thesis.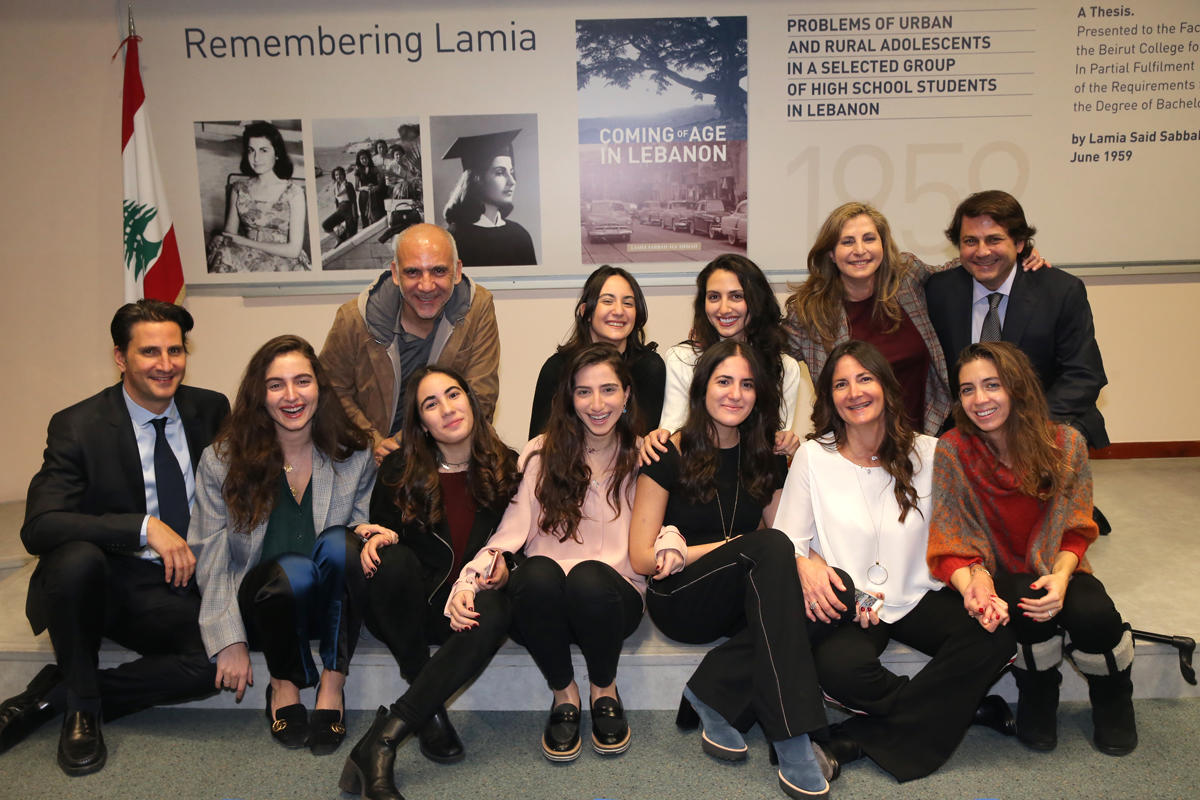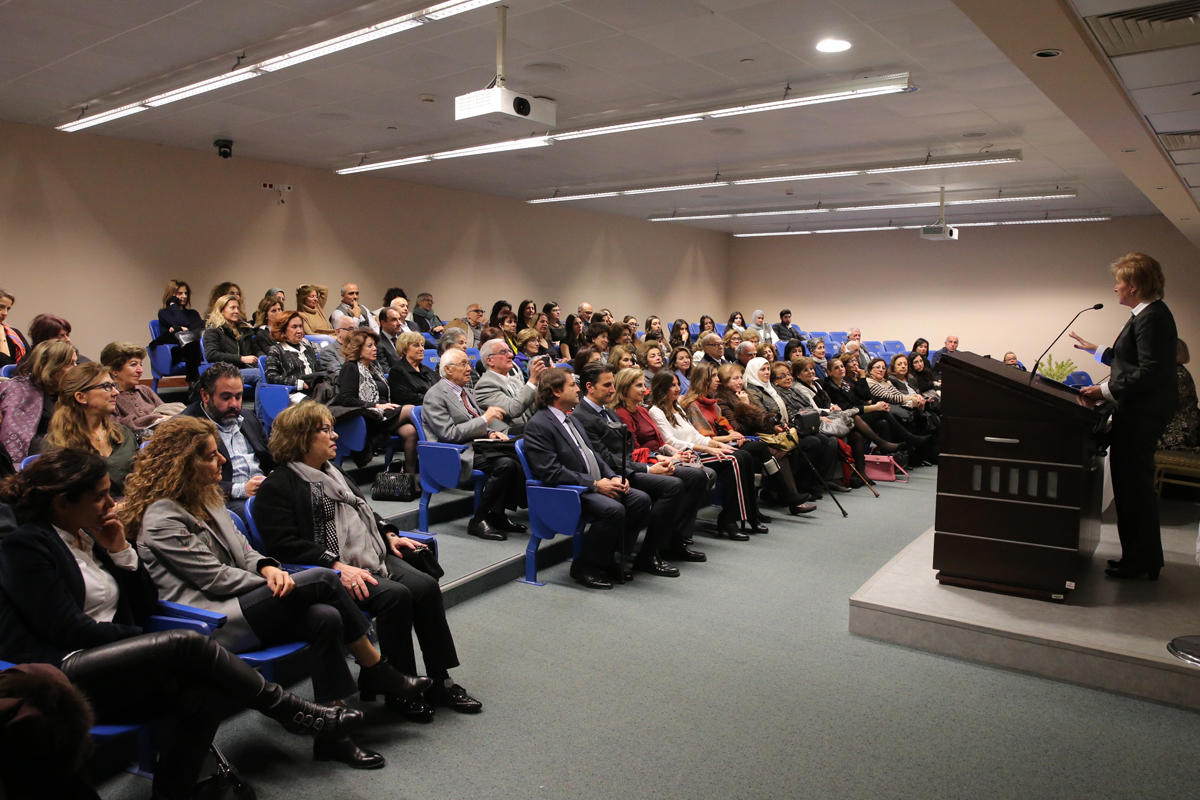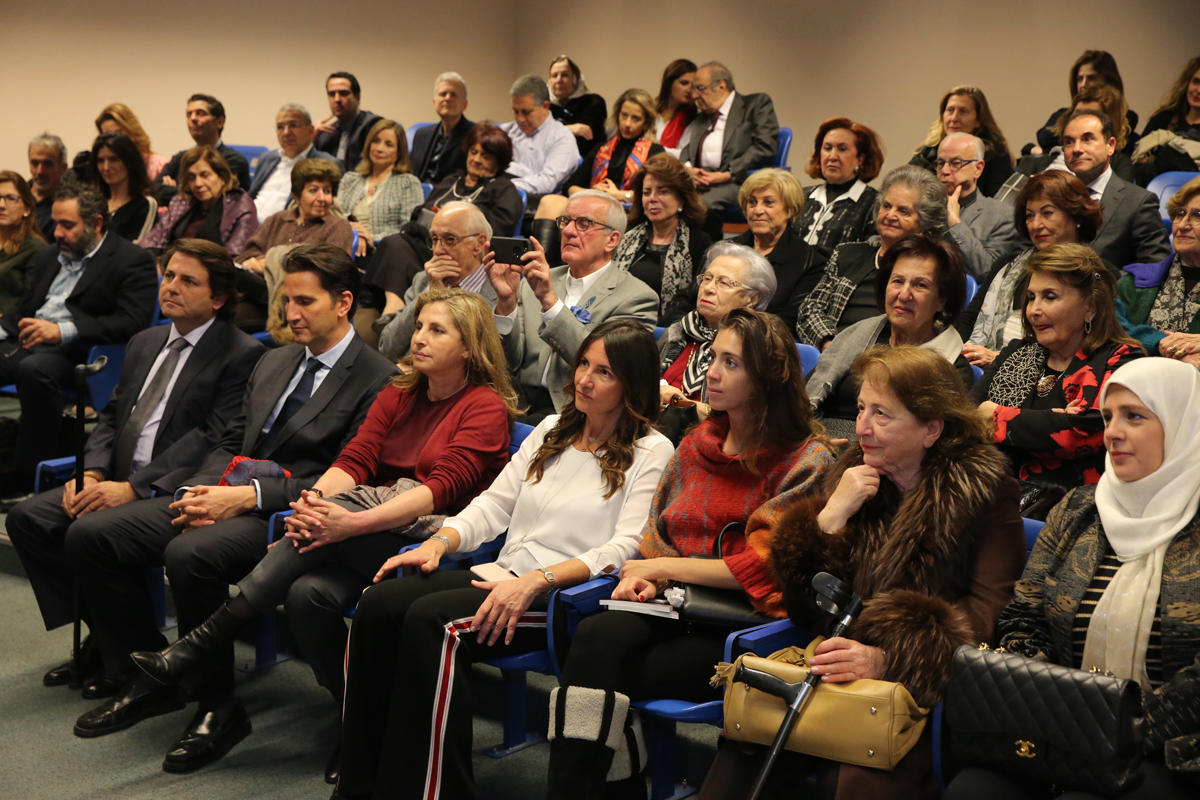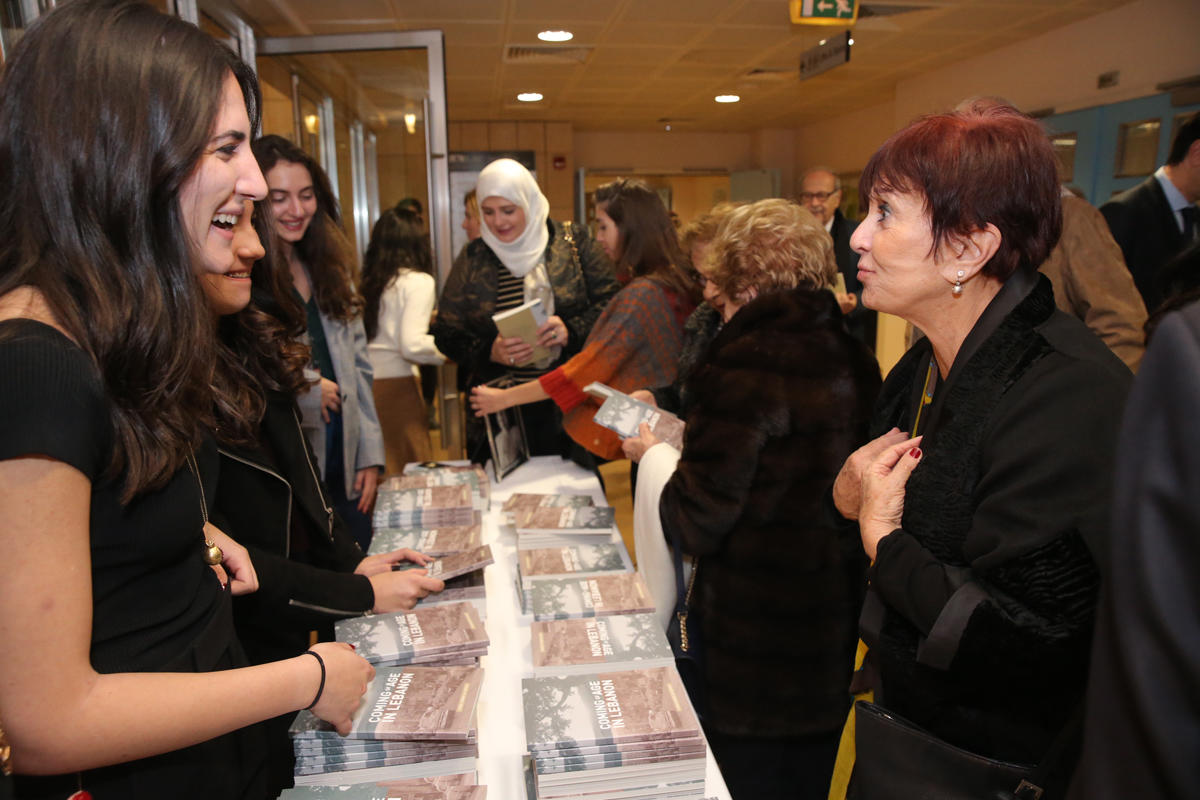 "Lamia Sabbah Ali-Ahmed's thesis focused around seven issues that are surprisingly now the same concerns of today's youth," explained Dr. Ketty M. Sarouphim-McGill, associate professor of psychology and education at LAU's Department of Social Sciences, during the Remembering Lamia special event held in early January. Dr. Sarouphim-McGill was joined by Dr. Mona Nabhani, associate professor of education at LAU, to shed light on Ali-Ahmed's 1959 thesis for a degree in psychology from Beirut College for Women (BCW), now LAU.
"These seven issues are about health, vocation or future career, family relations, social life, emotional turmoil, school issues, and religious beliefs," said Dr. Sarouphim-McGill to a lecture hall on LAU Beirut campus filled with more than 130 attendees, including the children and grandchildren of the alumna, friends, and LAU faculty and staff.
Coordinated by the Office of Development and the alumna's children, Rania, Fadi, Rim and Rani, the occasion allowed friends and family to better understand Ali-Ahmed's valuable work on social issues surrounding rural and urban adolescents in Lebanon, which was only recently discovered by her children.
"Little did we know while honoring her legacy with a scholarship at LAU last year that we would also uncover the thesis she wrote in 1959 during her final year at this same institution," said Rani Aliahmad, a partner at California-based VenVest Capital, in his opening speech.
"She never told us about this, and we would like to think she gently guided us to this wonderful discovery. Her humility and modesty have always shadowed her exceptional achievements as a mother, scholar and an overall human being," Aliahmad continued.
To gather the data required for her study, Ali-Ahmed gave a checklist to students in two settings – a private school located in Beirut that constituted an urban setting, and a public school in her hometown of Nabatieh that represented the rural location of her study. Her sample consisted of 74 participants, which according to Dr. Sarouphim-McGill is considered a very adequate selection for a senior study, even by today's standards.
"If I could get my students today to collect data from that many individuals in both urban and rural settings in Lebanon I would be a very happy instructor," said Dr. Sarouphim-McGill.
The passing of Ali-Ahmed in 2018 spurred her children to create a scholarship in her honor. The Lamia Sabbah Ali-Ahmed Designated Scholarship was established in the summer of 2018 and is giving one student – Zeina Makki – the opportunity to follow the legacy of the late alumna.
"Receiving this scholarship is one of the best things that's happened to me, and without it my studies at LAU would've been a lot harder," said Makki, a first-year psychology student at LAU from Nabatieh, both of which are criteria for earning the scholarship.
"I am eternally grateful for the wonderful Ali-Ahmed family that was able to help me achieve one of my goals, which is the first step toward a bright and successful future," continued Makki, who plans to be a counseling psychologist and open her own clinic one day.
Suha Abou Rialy Feghali, along with Nassib N. Nasr, both Office of Development leaders at LAU, facilitated the scholarship and the special event, one of many of the office's initiatives to honor the university's biggest supporters.
To access Ali-Ahmed's thesis, please click here.