Research Highlight: Pharmacy Faculty Combats Medication Errors
Dr. Elsy Ramia makes medication safety the focus of her studies.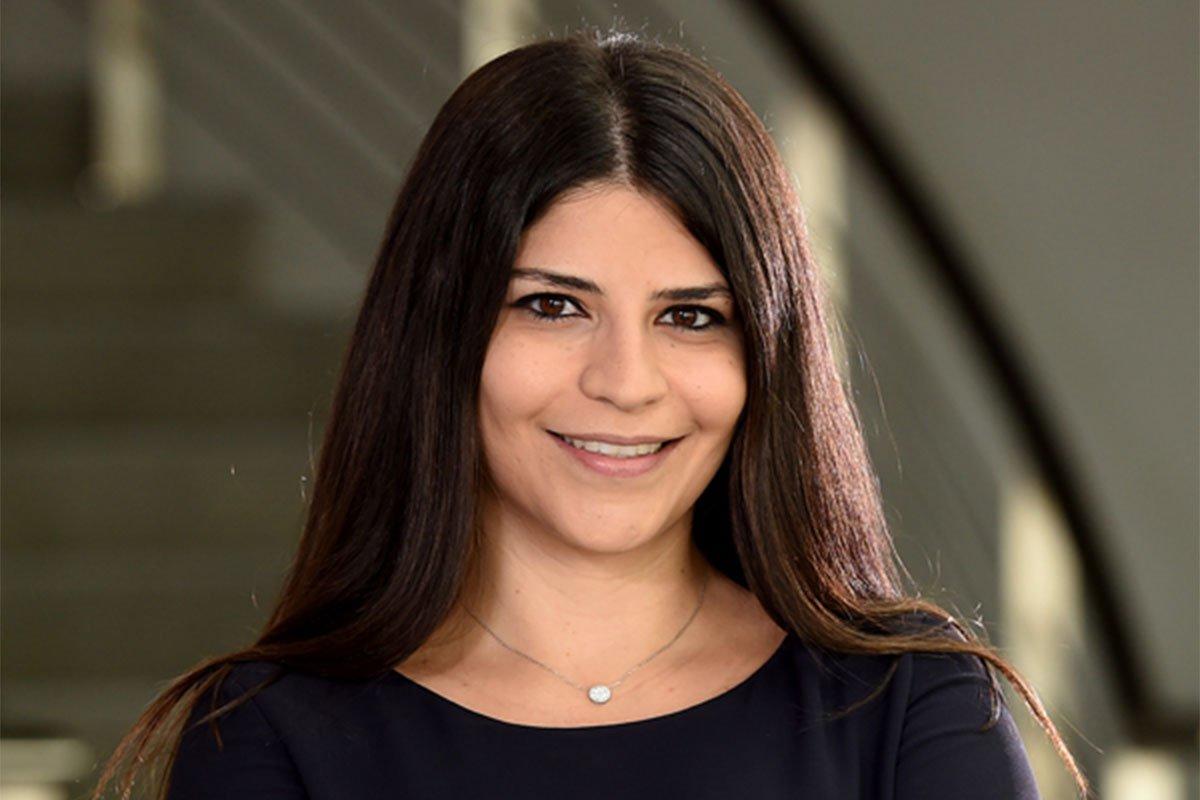 Medication errors – caused by incorrect dosage or improper usage of medicine – are one of the leading causes of preventable harm to patients. Recognizing the importance of preventing inappropriate medication use, agencies across the globe, including the World Health Organization, have focused their efforts on promoting medication safety.
In Lebanon, the problem is aggravated by "the financial constraints, fragmented care, and easy accessibility of medications, which potentially increase the risk of inappropriate medication use and adverse events," says Clinical Assistant Professor of Pharmacy Elsy Ramia.
This, compounded with the lack of sufficient data on the burden of adverse drug events (ADEs) in both inpatient and outpatient settings, and the under-emphasized patient safety culture, has led Dr. Ramia to focus her research on assessing medication safety nationally, promoting pharmacovigilance for both patients and pharmacists, and highlighting the role of the pharmacist in improving medication safety on the inpatient level.
On the inpatient level, Dr. Ramia, along with colleagues from the School of Pharmacy (SOP), has been examining the role pharmacists can play in improving medication safety. A recently published article in BMC Health Services Research revealed that pharmacy-led medication reconciliation conducted on patient admission helped reduce discrepancies and improve patient safety.
Other ongoing research projects, also on the inpatient level, are tackling high-risk coagulants – or blood-thinning medications – and drug-induced delirium among inpatients aged 70 plus. The first research project, which just completed recruitment, aims to assess the impact of pharmacist-conducted anticoagulation education on safety outcome post-discharge.
The latest – a collaboration between Dr. Ramia, the Gilbert and Rose-Marie Chagoury School of Medicine, the SOP, and Houston Methodist Hospital – is exploring the impact of pharmacy-driven interventions on the reduction of delirium rates among medical inpatients aged ≥ 70.
On the outpatient level, Dr. Ramia's research findings so far have shown that Lebanese outpatients rarely perform monitoring tests for chronic medications, fail to report ADEs to their physicians, and are ill-informed about medications in general. The results, which serve as a national platform for healthcare providers to assume their essential role in patient education, demonstrate the critical importance of proper follow-ups and monitoring in order to reduce potential harm to the patient as well as healthcare costs.
The need for educational programs that highlight the role and responsibility of pharmacists in pharmacovigilance practices and raise awareness of ADE reporting was further reinforced by two national surveys conducted by Dr. Ramia and her colleagues on the Medication Safety Subcommittee of the Order of Pharmacists in Lebanon (OPL).
Assessing the safety knowledge of the community and hospital pharmacists across Lebanon, both studies revealed a lack of pharmacists' practice and training regarding pharmacovigilance. Based on these surveys – recently published in Current Medical Research Opinion and the Journal of Evaluation in Clinical Practice – the subcommittee developed an online reporting system tool, currently under pilot testing, designed for both the community and hospital pharmacists, that enhances their key role in medication safety practices.
Prioritizing medication safety is something that Dr. Ramia strives to impress on her students at the SOP, where patient care and safety form an integral part of their education.
In 2017, she relaunched the Patient and Medication Safety Rotation at LAU Medical Center-Rizk Hospital. Working closely with the hospital's Risk Management Department, the team of PharmD students actively participates in "reporting, investigating and analyzing medication errors and adverse drug reactions," as well as "identifying gaps in the medication use process, and implementing risk reduction strategies," she says. This rotation equips students "with the skills and key principles used in hospitals and healthcare systems to support safe medication use."
More recently, also in conjunction with Risk Management, Dr. Ramia piloted the first Patient Safety Walk-Rounds for both medical and pharmaceutical students. This interdisciplinary activity, which involves exposure to real-life conditions and role-modeling, promotes an open communication about patient safety issues, and serves to spread the message throughout the institution that "patient safety needs to be first and foremost on everybody's list."
Endorsing the SOP's mission and its Strategic Plan, Dr. Ramia stresses that "teaching and coaching students on medication safety during their didactic and experiential education is critical, so that they can always play an active role in improving patient safety in their workplace and in the community."