SOE Takes On Traffic
Partnership with the Traffic Management Organization to pave the way for research and data analysis by LAU faculty and students.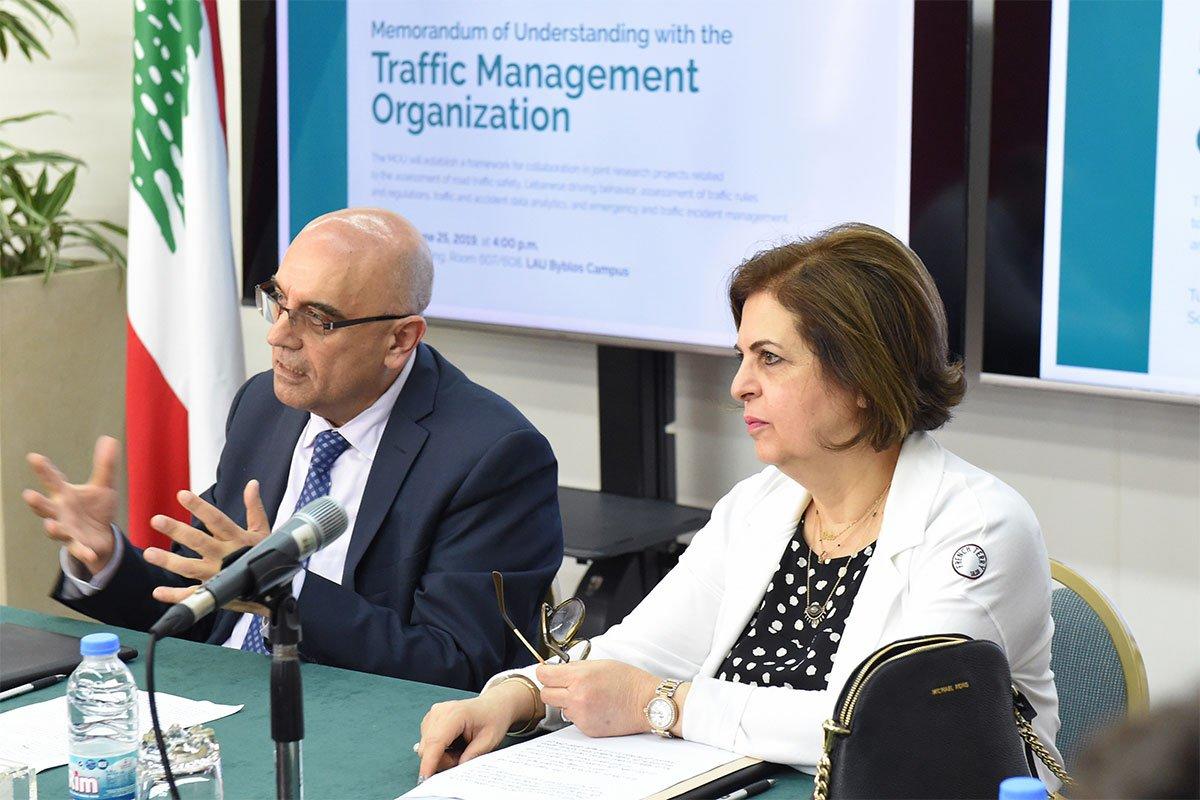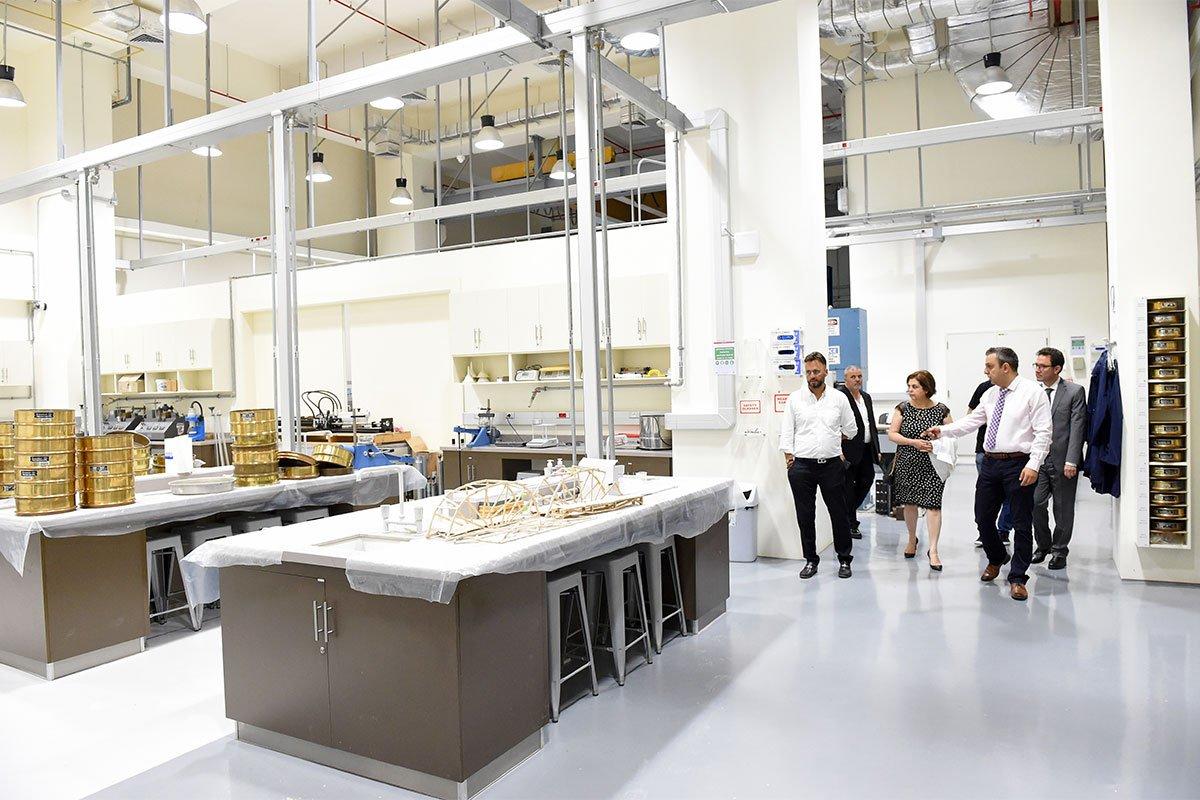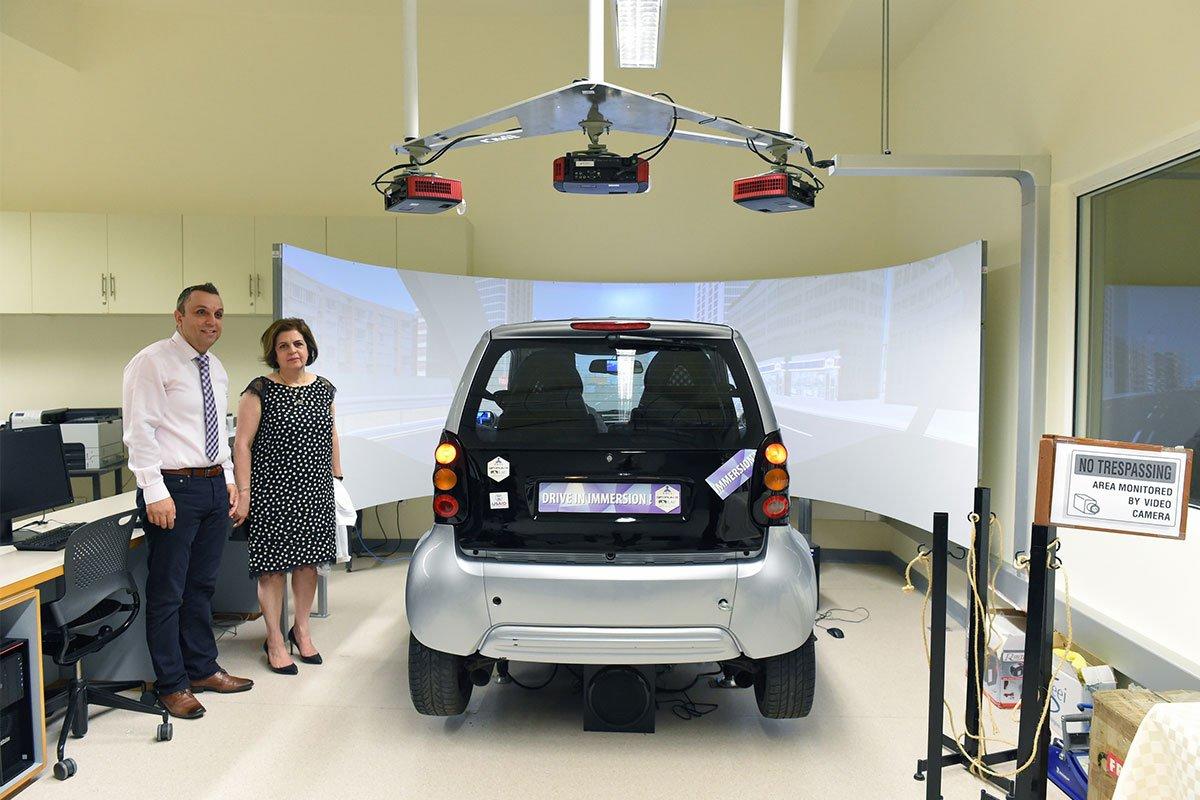 From congestion to road design issues and a high number of vehicles relative to the population, the Lebanese traffic conundrum is no secret and has been the research focus of LAU's own Associate Professor of Civil Engineering John Khoury.
In late June, LAU signed a Memorandum of Understanding (MOU) with the Traffic Management Organization (TMO) – a governmental division that operates under the Ministry of Interior – to establish a framework of collaboration, specifically with the Civil Engineering Department at the School of Engineering (SOE).
Dr. Khoury, who has also been a traffic advisor for TMO for two years now, initiated the collaboration, and will be leading a series of joint research projects related to the assessment of road traffic safety, the behavior of Lebanese motorists, road traffic rules and regulations, data analysis, and emergency management and traffic incident management in the case of accidents.
"These projects will produce recommendations for the TMO to implement, which will contribute to improving our traffic experience on Lebanese roads," explained Dr. Khoury.
In fact, LAU's own labs are well-equipped to serve this endeavor, in line with LAU's strategic plan to become a university without borders, while bolstering its research output. Referring to the LAU Transportation Operations and Safety Center, Dr. Khoury declared that "we have a one-of-a-kind driver simulator that can help us create near real-life driving scenarios to assess driver reactions to specific triggers." Apart from infrastructure, he added, the university has experts in the fields of transportation engineering, data analytics and human psychology who are able to make invaluable contributions to the research efforts.
Dr. Khoury will be working alongside Assistant Professor of Operations Management at the Adnan Kassar School of Business Jordan Srour, Associate Professor of Psychology at the School of Arts and Sciences Maria-Jose Sanchez-Ruiz, and a group of civil engineering graduates and undergraduates.
At the signing ceremony, LAU Provost George E. Nasr highlighted the students' participation in addressing their country's pressing problems. "While it's the duty of the government to address our traffic problems, it's also important for young people to be actively involved in devising the solutions for our country's traffic problems." As per the agreement, SOE senior students will also be able to enhance their career prospects by interning at the TMO for eight weeks.
TMO General Director Hoda Salloum noted that the collaboration with the university "empowers TMO with an academic, scientifically advanced edge." She further hoped that this agreement will be the first of many steps to come in tackling traffic problems.