SOP Faculty Awarded Fellowship of the American College of Clinical Pharmacy
Invaluable contributions to the college, clinical pharmacy practice, research and education earn Dr. Lamis Karaoui a prestigious fellowship.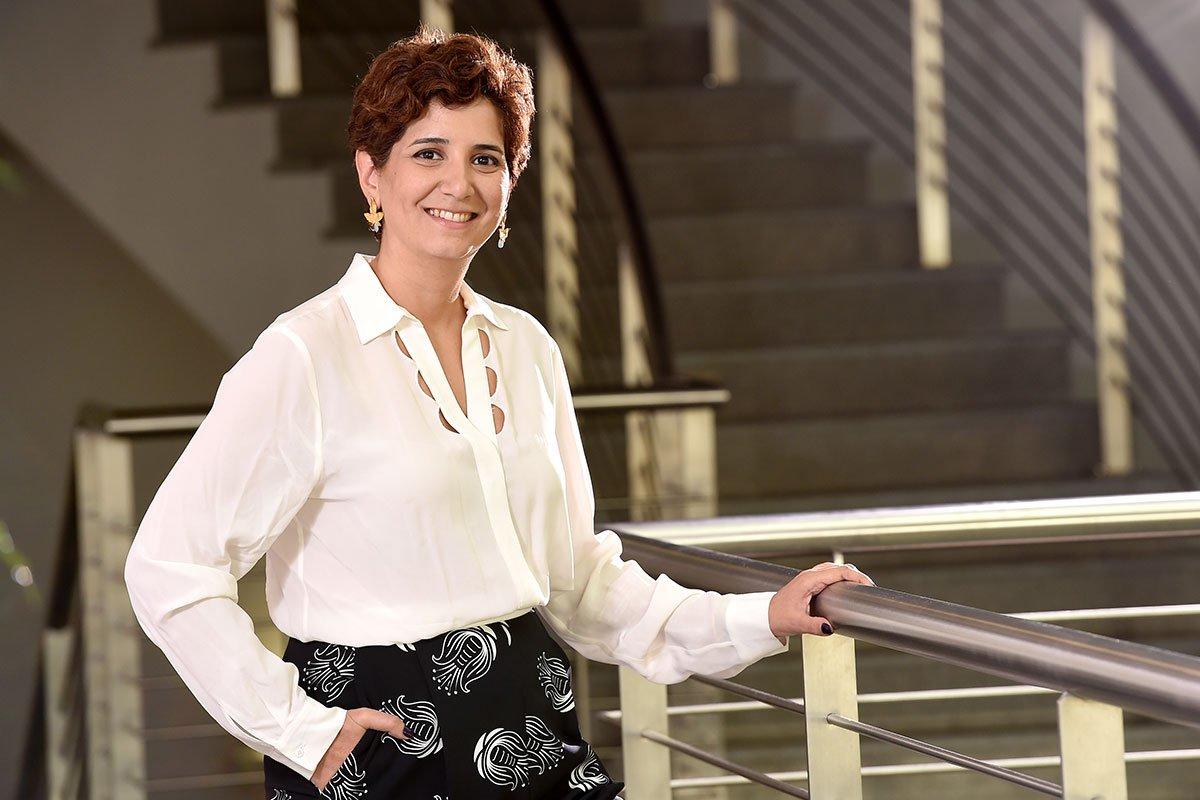 One of the key faculty members at the School of Pharmacy, Director of Experiential Education and Acting Assistant Dean for Student Affairs alumna Lamis Karaoui (PharmD '05) was recently elected Fellow of the American College of Clinical Pharmacy (ACCP).
Dr. Karaoui says that she looks forward to building a successful network with national and international pharmacy professionals that will help elevate the level of pharmacy practice in Lebanon.
As stipulated by the ACCP, the fellowship is granted "to individuals who have made sustained contributions to the College and who have demonstrated exceptional performance in clinical pharmacy practice and/or research."
Candidates are initially nominated by either two members of the ACCP, an ACCP fellow or a member of the Board of Regents. They must also have held full ACCP membership for no less five years, garnered at least 10 years in practice after completion of a professional pharmacy degree, and made steady contributions to ACCP.
The evaluation process, says Dr. Karaoui, is "rigorous, and the clinical pharmacy and research part of the application – which rests on several pillars – extensive." Criteria include clinical pharmacy and patient education service programs, credentialing, clinical practice competencies, initiation and monitoring of acute or chronic drug therapy, pharmacotherapy and research presentations in national and international professional meetings, publications, professional awards and honors, and leadership positions.
For Dr. Karaoui, the most valuable contributions she has made in clinical pharmacy and research "are those impacting change in pharmacy practices in Lebanon."
Here, she cites among other actions an initiative to develop and implement a medication reconciliation with her colleagues from the Department of Pharmacy Practice. Medication reconciliation, which is typically the responsibility of a pharmacist, ascertains that a patient's medication list is accurate and complete on admission to and discharge from the hospital. This eliminates medication discrepancies and helps reduce medication errors and adverse events.
"We ran a pilot prospective study at Makassed General Hospital and Saint George Hospital University Medical Center in Beirut to detect the clinical impact of pharmacy-led medication reconciliation performed on day one of hospital admission to the internal medicine service," explains Dr. Karaoui.
The study, recently published in the BMC Health Services Research Journal, was timely as medication reconciliation "is a novel concept in Lebanon now mandated by Hospital Accreditation Standards and where pharmacists can play a major role."
With additional research interests in women's health and academic pharmacy, Dr. Karaoui is also collaborating with a group of US faculty and pharmacy practitioners from the ACCP Women's Health Practice and Research Network on an upcoming study to determine whether schools and colleges of pharmacy limit teaching, research, or advocacy related to women's health issues including contraception and fertility.
Over and above her faculty and administrative roles, Dr. Karaoui also serves on the Liaison Committee of the Clinical Simulation Center, which is instrumental in graduating practice-ready students – a pillar in the school's strategic plan, aligned with LAU's SPIII – and raising the profile of pharmacy in healthcare.
"The SOP continues to incorporate simulation-based pharmacy education in the experiential and didactic curricula," says Dr. Karaoui, "and will make strides with the implementation of the longitudinal objective structured clinical examinations (OSCEs) this fall semester."
Advances in teaching are constantly being made at the school to ensure that students are exposed to contemporary pharmacy practices with a focus on interprofessional collaboration. Given a curriculum that is competency-based, the Pharmacists' Patient Care Process now forms part and parcel of the introductory and advanced pharmacy practice experiences.
As a new fellow of the ACCP, Dr. Karaoui says she will continue to emulate what she "constantly learns from ACCP in Lebanon where clinical pharmacy is still in its nascent stages, and will strive to instill in pharmacy students the spirit and value of service to patients, the community and the profession, that exquisitely align with the SOP mission and vision."
SOP Dean Imad Btaiche commended Dr. Karaoui's achievement, saying that it was well-deserved. "She has been one of the key pharmacy practice faculty who are dedicated to passionately serve the profession of pharmacy," he added. "Her high level of professional standards makes her a role model of professional excellence to follow."
Fellows will be officially inducted at a special ceremony on October 27, 2019 during the 2019 ACCP Annual Meeting in New York.