Structured for Success
The completion of Phase II of the RWSF lab takes LAU's School of Engineering to new heights.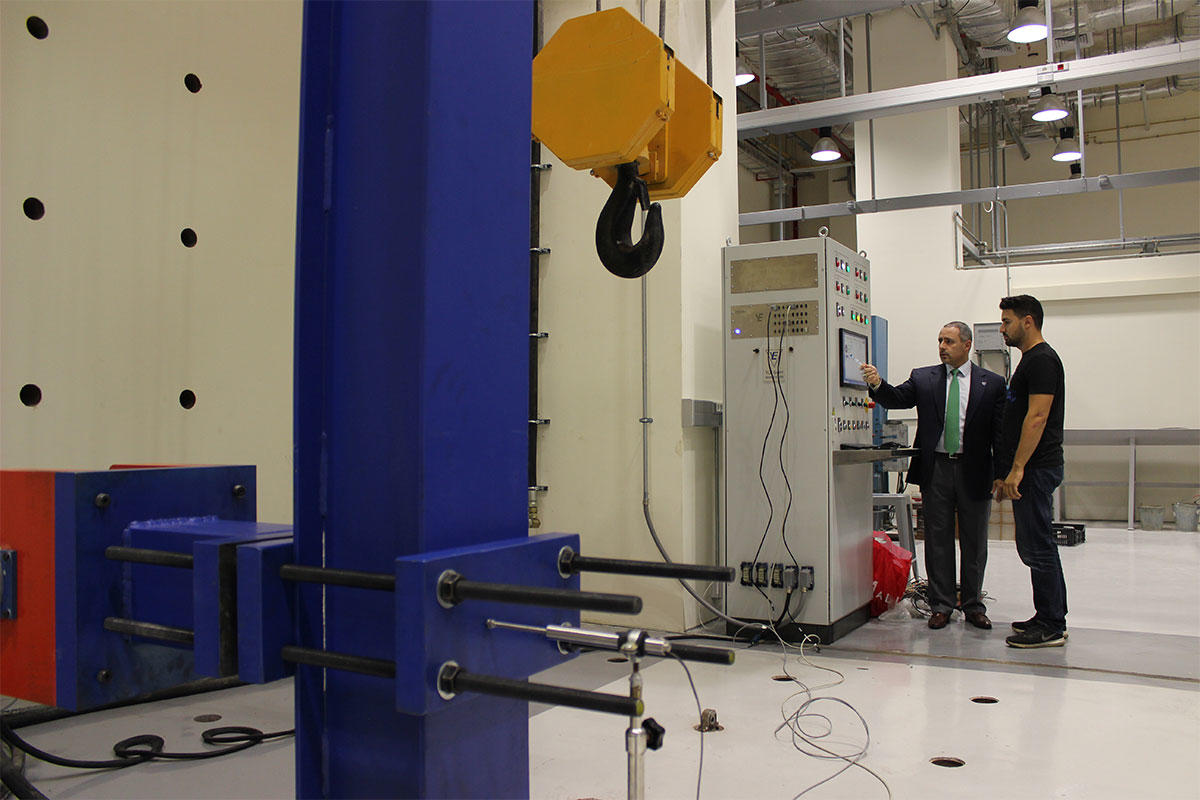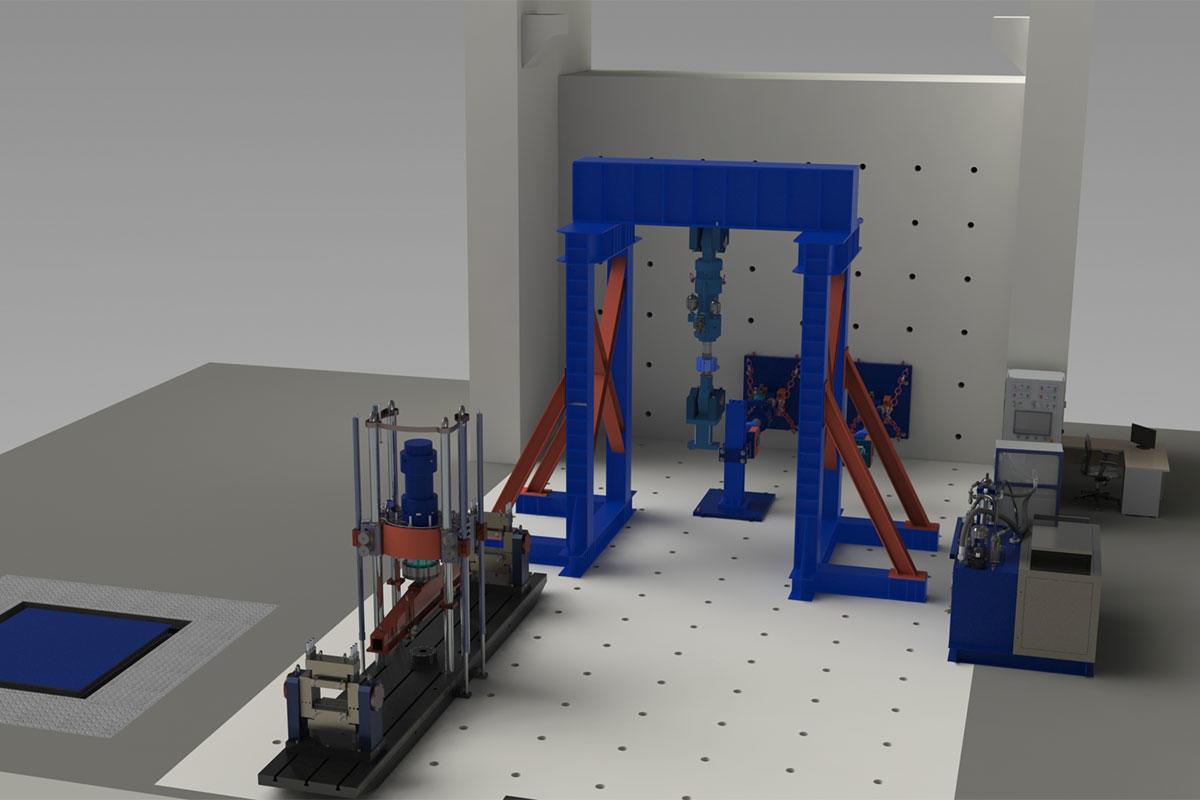 Just when it seemed like the newly completed Engineering Laboratories and Research Center (ELRC) facility couldn't get any better, the School of Engineering (SOE) surpassed its own excellence with the completion of Phase II of the Reaction Wall and Strong Floor (RWSF) Structures Lab.
A continuation of the first phase that was completed in Fall 2018, Phase II of the project goes beyond what any lab facility in the MENA region currently offers – and LAU students and faculty are reaping the benefits.
The study and practice of engineering are founded on testing and data collection to ensure designs that are efficient, safe, and cost effective. For this reason, full-scale structural testing facilities have now become the hallmark of any civil engineering program at a large research university. Today, LAU students have the added value of in-house labs that allow them to test the strength of building members hands on, bringing the textbooks to life.
Dr. Caesar Abi Shdid, SOE chair of Civil Engineering, is passionate about the opportunities that the lab facilities provide. "As a leading educational institution in Lebanon, it is paramount that our facilities match the excellence in education that our faculty provides in the classroom. With Phase II complete, our state-of-the-art facility brings theory and practice together under one roof, creating a collaborative research space for our students and faculty."
The structural testing facility features a strong floor and strong wall and two powerful actuators with servohydraulic controllers used to apply a variety of vertical and lateral loading scenarios statically or dynamically. The testing area is serviced by a 20-ton crane and multiple hydraulic man-lifts. These additions both increase the maximum capacity of the RWSF system and transform it from single dimensional to two dimensional. Instead of just uniaxial loads on structures, for instance, twisting loads will also be possible. This is an example of a feature of the facility that is unique not only in Lebanon, but the region as well.
Graduate and undergraduate students routinely use this facility to conduct research. And the faculty are enthusiastic too – a lab facility of this caliber affords unparalleled research opportunities and a wide range of research experiments intended to contribute to the development of new structural engineering innovations, changes to building codes, and solutions to critical problems in structural engineering. Having such a facility puts LAU's SOE at the forefront of structural engineering innovation and enables our students to be part of such new developments.
The system supplier, German-based YLE GmbH, described LAU's lab facility as a significant enhancement to LAU.
"YLE has delivered similar systems to two other universities in Lebanon, the first in 2004. However, as a result of highly demanding LAU staff requirements, capabilities of the system delivered to LAU in every respect greatly exceed that of any other system delivered in Lebanon," explained Dr. Fadi Lama, founding partner of YL Engineering Lebanon and YLE GmbH.