TEDxLAU 2019: Unmasking Our Givens
Speakers and performers break down assumptions in interactive one-day event.
By Hanan Nasser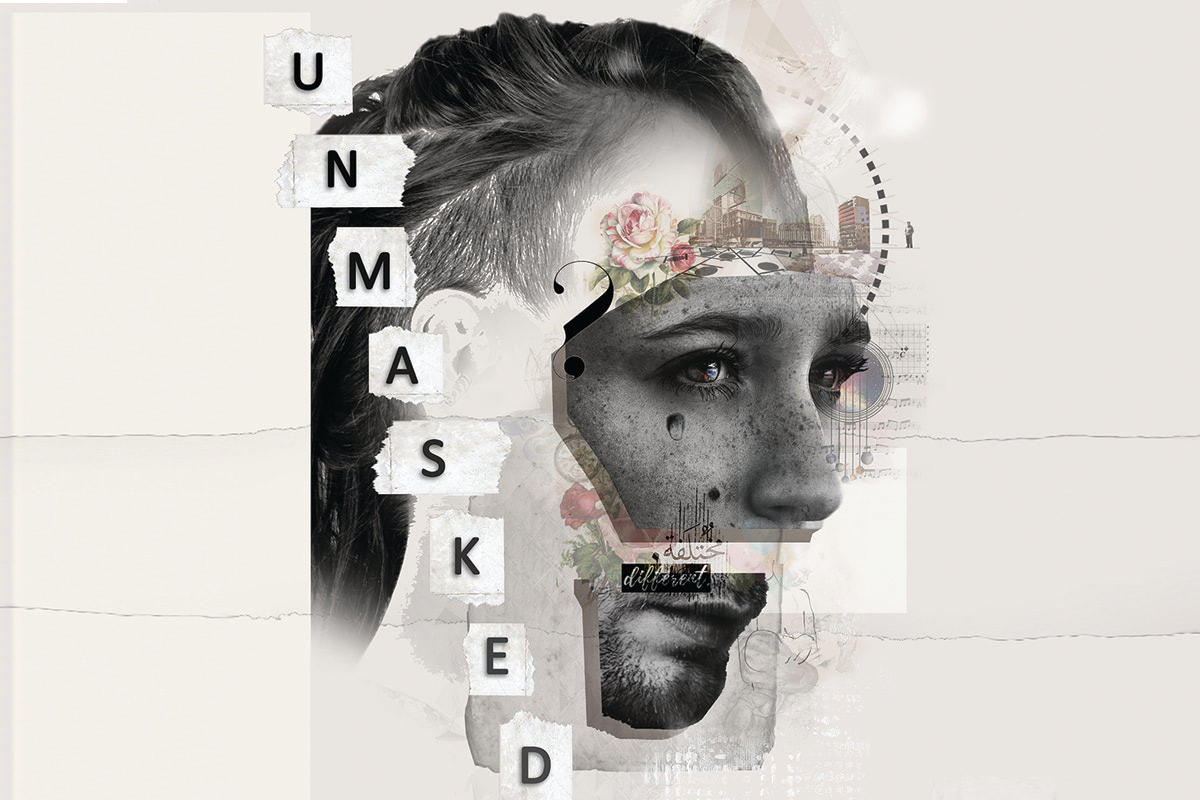 What would you do if you had to communicate without words? Can we become intimately familiar with outer space, without leaving our homes? TEDxLAU 2019 will challenge attendees to question the absolute and self-critique on July 6 on LAU Beirut campus.
"This year, it is all about unmasking and sort of opening up what we take for granted. It is very easy for you to critique what you don't believe in," said Reine Azzi, English instructor and event coordinator.
"This sort of spark really generates discussion. It is all about the factor of the "huh," "really?" could I change my assumptions, my givens and my world view? And maybe you won't," she added.
One of the speakers is LAU alumna Naila Al Hares (BA '15), who will be unmasking the art of communication to show how language is not limited to words. Hares, who studied early childhood education at LAU, is the co-founder of L3b- لعب, a company dedicated to leveraging the power of serious play in the workplace.
She combined her passion for art, painting and costume design with education, which earned her best senior study award for her research "Drama in Teacher Education Programs."
Astronomer and mathematician Jonathan Fraine will be discussing the different aspects of science, focusing on astronomy. Fraine, who worked with NASA for almost a decade, now studies space and artificial intelligence for the Space Science Institute.
Another topic that will be presented is which language parents should be teaching their children at home, touching on the idea of language and identity by speech therapist Eliane El Alam Haddad.
LAU has been hosting TEDx since 2012, making the university the longest-running TEDx event in Lebanon, she added. The event is organized by the TEDxLAU Student Club, with the support of the Student Development and Enrollment Management, the Dean of Students Office, and the School of Arts and Sciences.
As with LAU's active learning approach, students are highly involved in the organization of the event, managing several tasks from logistics, poster design, stage design, social media and procurement, in coordination with Azzi.
In addition to the club members, a team of Communication Arts students manage the filming and post-editing.
"The beauty of TEDx is that we don't just have speakers on stage but during the lunch break it is actually a social space, where we have activities. It is very engaging and very interactive," Azzi said of the one-day packed event.
She added that the event helps give the students a diversity of practical skills.
Chemistry student and club President Jana Berro, who manages social media and the marketing team, said the experience helped her hone several skills through her various tasks.
"I gained leadership and teamwork skills and event planning skills through setting a timeline and organizing the work," she said.
Among her duties was the promotion of the event, liaising between the club and Dean of Students Office, working with some of the speakers, and following up with other teams.
The work also helped boost her creativity "because we want to make it fun for attendees but also share a message behind every talk, activity and promotion idea."
Additional information and registration details for TEDxLAU 2019 can be accessed here.