The Boundless Paths to Learning Arabic
International students venture beyond classroom walls and share unique SINARC experiences.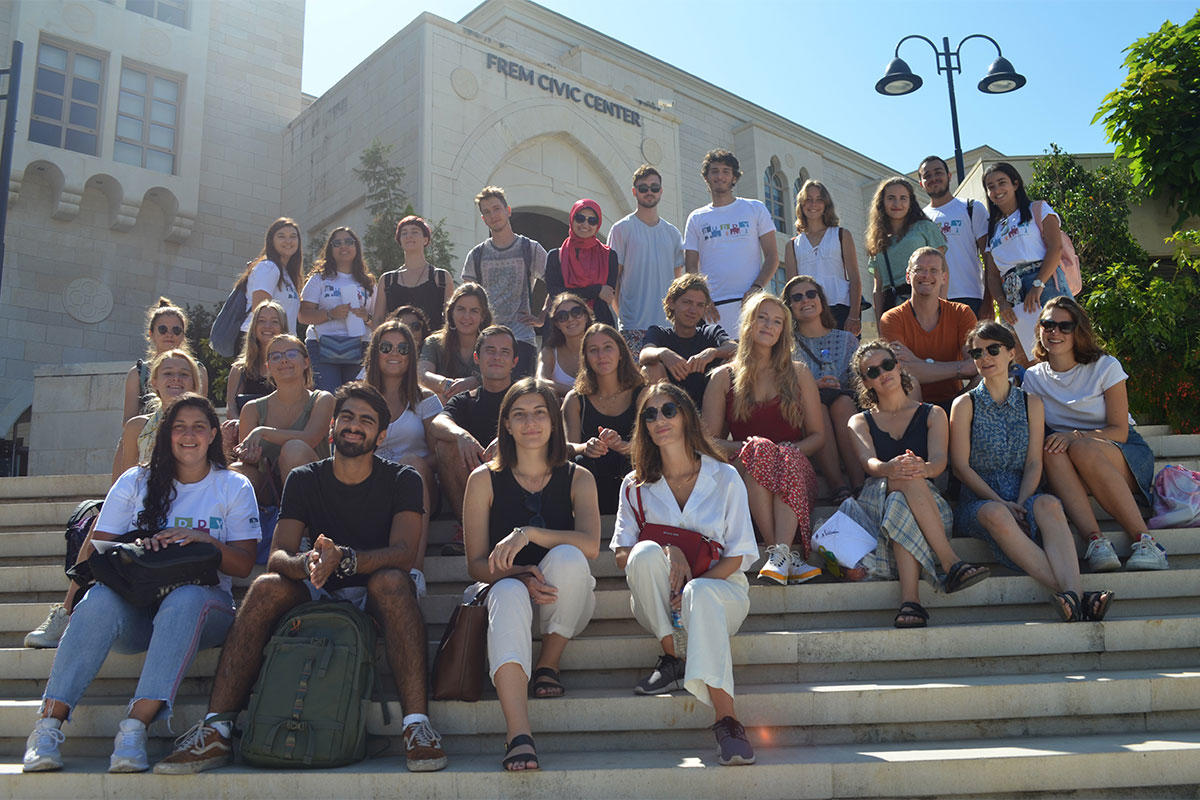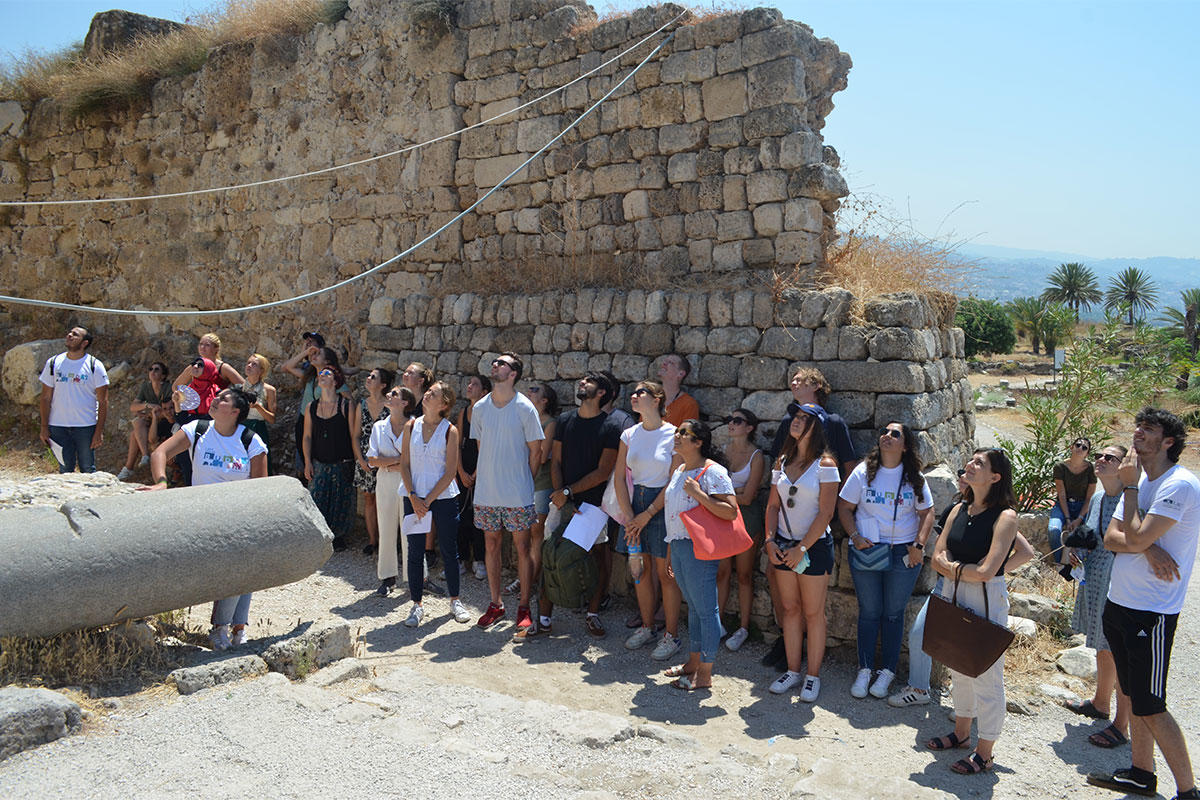 Undeterred by recent events in the country, an impressive number of international students not only honed their Arabic language skills at LAU this fall semester, but also managed to weave a unique academic and cultural journey, which will stay with them long after they return home.
A total of 25 students from Europe and the US signed up this semester for the SINARC Arabic Language and Culture Program, an LAU-signature program founded in 1998 that has transformed into a year-round leading choice for Arabic language learners – including students, dual nationals, Arab expats, diplomats and business executives.
Despite road closures and class interruptions because of ongoing mass protests, the learning never really stopped. Thanks to relatively small classes and instructors determined to immerse their students in the Arabic language and culture, "classes" continued online, on the streets, and even at teachers' own homes.
"I truly appreciate how dedicated our instructors are," noted Nawal Solh – a German with Lebanese roots who is studying at Sciences Po in Paris – who, she added, reflected the sense of resilience inherent in Lebanese culture. While she had regularly visited family in Lebanon during holidays, the program, combined with current events, sparked "a renewed sense of belonging to the country."
SINARC Lead Associate Micheline Saadeh explained that the program has been built to be versatile from the get-go. "We structured our program to purposefully ensure that students can track their academic progress at any point in time," through, among other methods, frequent assessments by professors.
The "joy of learning Arabic," which many students are vocal about, is reflected on the giving end. For SINARC Instructor Sara Ammar, teaching Arabic is powered by the students' motivation. "They have an incredible drive to learn and demonstrate that they are ethically committed to every assignment we give them," she pointed out, adding that more often than not, their energy flows through the rest of the LAU community.
In fact, each SINARC student is matched with a "buddy" – a local LAU student who facilitates their integration with the community on and off campus. Through this plan, they get to practice speaking Arabic outside the classroom and widen their vocabulary.
"Compared to previous Arabic classes I have taken in France, the biggest strength of the SINARC program has been, in my opinion, the amount of time I've been given to practice speaking Arabic," declared Sophie De Bouvet, who hopes to one day work in diplomacy. The program, she said, was recommended by her university, Sciences Po.
The cultural immersion leg of the program was equally important to the students, if not more so. Apart from the formal cultural trips to Lebanese landmark sites, such as the old town of Byblos and ancient citadels, students are exposed to a myriad of occasions conducive to cultural understanding.
"When I watch European media reports on Lebanon, I often feel like they are covering an entirely different country," said René Dominique Marks from Germany. Commenting on the recent Lebanese uprising, he felt excited to have experienced the movement first-hand, and expressed how safe he felt through it all, whether at home or in the streets among the protestors.
His colleague, Chloé Jamet from France went as far as learning the traditional Dabkeh at the very heart of Riad El Solh Square at the peak of the demonstrations.
A group of SINARC students were also invited to an engagement party in Baalbeck by Nawal Solh's family, which they happily attended.
"This type of cultural immersion is not peripheral to the program – it's part and parcel of how the program is set up," noted Saadeh. Ammar agreed, giving an example of how students are encouraged to share their weekend adventures with the class every Monday. "Without this being structured formally into the curriculum, they are encouraged to talk about an article they read, a movie they saw or a trip they took – all while practicing their Arabic and feeling enticed to make the most out of their time here."
While the program's highlights vary depending on each student's experience, the one recurring theme is that SINARC felt like it was tailored for them.
For the past two decades, the program has grown to accommodate Arabic language needs across the board – from learning to read and write as an expat familiar with spoken Arabic and the culture, to learning it out of a need to conduct business with the Arab region.
SINARC has also expanded geographically. Apart from LAU's Beirut campus, the program is being run at the LAU New York Headquarters and Academic Center in Manhattan, NYC.
Two new programs have also been added to SINARC's listings: the ten-day Summer Cultural Immersion Program, and a course in Media Arabic, due to be launched in Spring 2020.