The LAU Fouad Makhzoumi Innovation Center: A Transformative Step in Education
LAU inaugurates the new center that will help steer students toward creativity and entrepreneurship.
By Dana Abed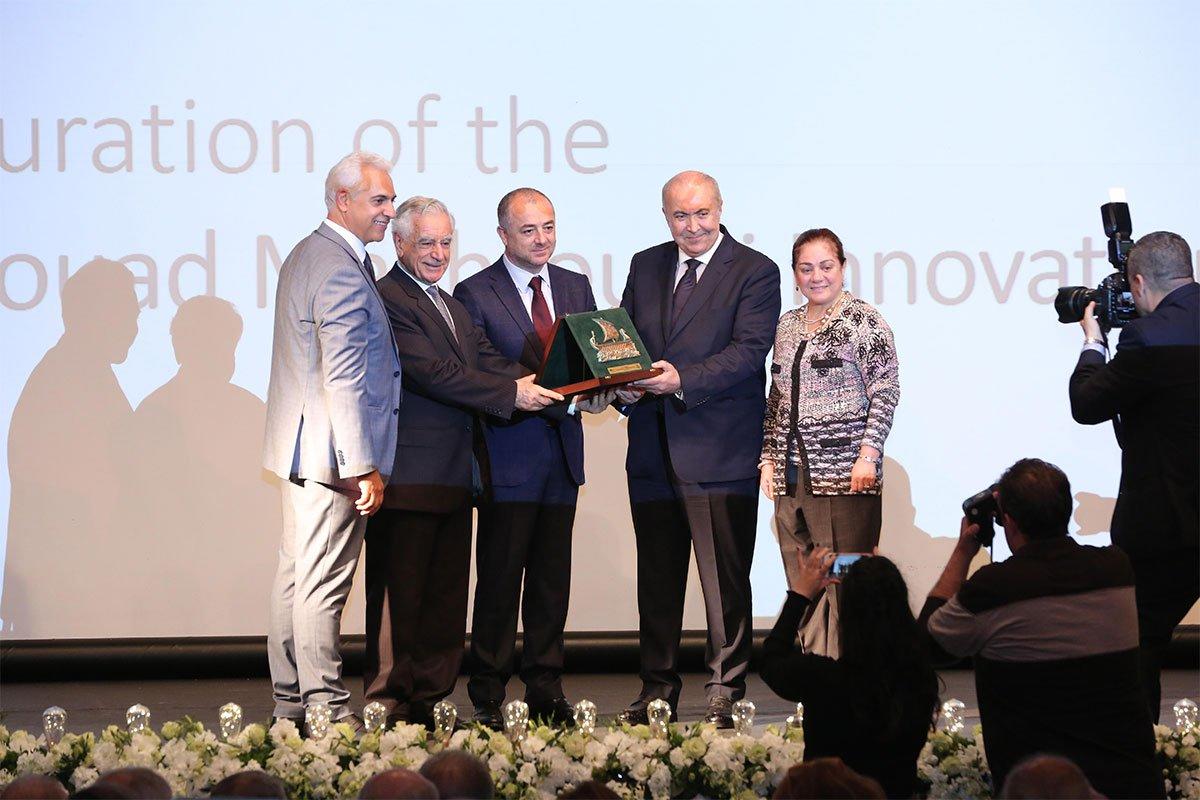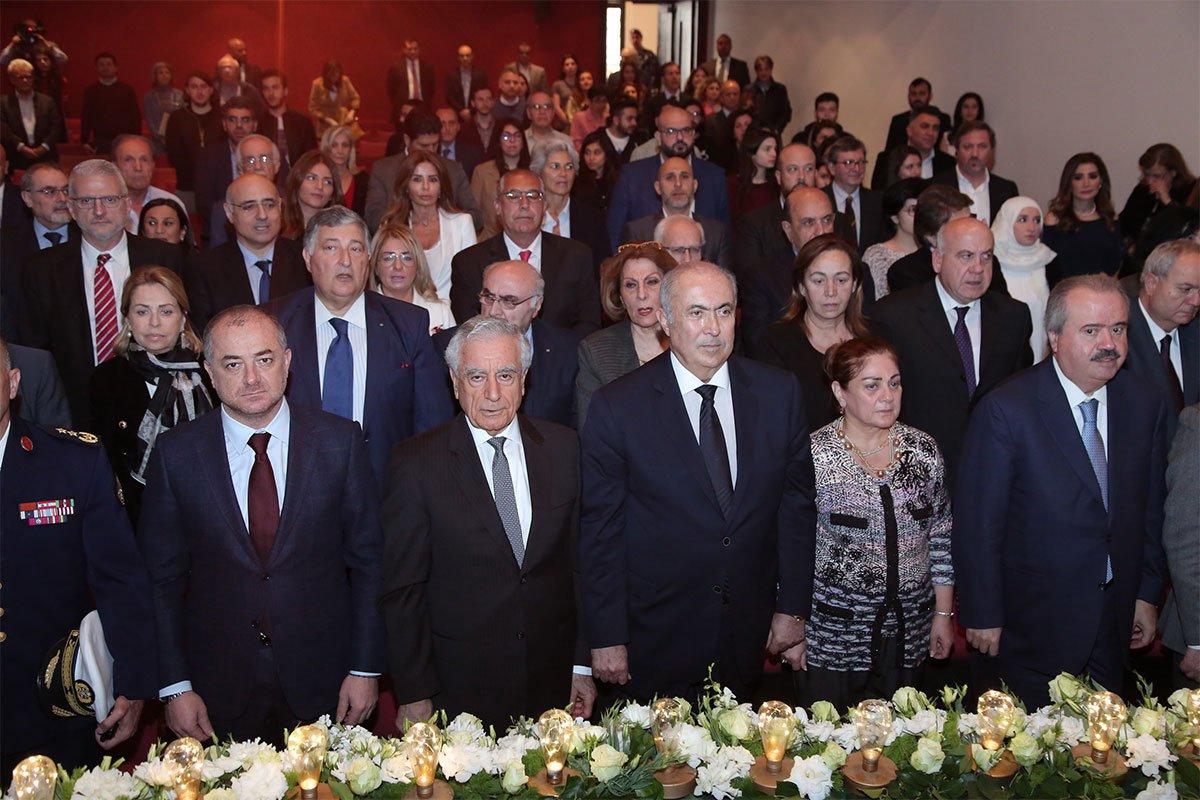 With the purpose of promoting a culture of innovation, supporting a major change in the curriculum, and revolutionizing the mode of education delivery, the LAU Fouad Makhzoumi Innovation Center was established following a generous donation by Dr. Fouad Makhzoumi in 2016, to equip our students with the necessary tools to succeed in today's increasingly competitive market.
The center was inaugurated April 16, on Beirut campus, in a ceremony attended by the Minister of National Defense Elias Bou Saab – representing President Michel Aoun – Dr. Fouad Makhzoumi and his wife May, LAU President Joseph G. Jabbra, members of parliament, ministers, ambassadors, and LAU leadership, alumni, friends, and students.
Dr. Jabbra stressed the importance of the center in fostering a culture of innovation that is crucial to succeeding in today's market.
"We live in a world where the only constant is change and more of it, and the only way to successfully meet change is through innovation and creativity," he said. "Hence, the idea of establishing an innovation center at LAU with two major arms: one arm is the academic one by excellence, and the other is entrepreneurial."
In anticipation of the shift in the workplace, and the elimination of jobs in various fields with technological advancement, Dr. Jabbra stressed the need to teach our students how to create their own jobs.
Offering a businessman's perspective, Dr. Makhzoumi spoke at length about the importance of revolutionizing the university's curricula and placing innovation and creativity at its center in order to give Lebanese students the edge.
While education was important, he said, "I am not worried too much about the piece of paper students get at graduation. I am worried about their attitude and their knowledge of data; can they deal with the change that we are experiencing every day? If they can, then they will be proper managers."
A main concern for Lebanon, he continued, was the need to discourage our youth from emigrating, by equipping them with the right tools to face changes that are imminent.
The center will focus on initiating training programs, competitions, ideation sessions, and hackathons, among others, that will target LAU students, staff, and alumni, and the community at large, explained Assistant to the President for Special Projects Saad El Zein. It will also serve as an incubator that seeds innovative ideas and prepares them for acceleration and start-ups.
On the inauguration of the center, Provost George Nasr later commented that "Innovation is an essential 21st century skill needed for success at work in a global economy impacted by the fourth industrial revolution. Accordingly, students need to develop an innovative mindset that includes creativity, critical thinking, flexibility, and complex problem solving."
Developing an integrated program of pedagogical innovation, in fact, is part of the university's roadmap for the year 2022, representing the second pillar of LAU's Third Strategic Plan (SPIII).
At the end of the ceremony, Dr. Jabbra presented the Makhzoumis with a token of appreciation for their tremendous support of LAU's mission and the guidance their foundation offers its students through internships.
The Fouad Makhzoumi Innovation Center is open weekdays during office hours, from 8:00 a.m. to 4:30 p.m.