Why Archives Matter
Graphic Design symposium sheds light on understudied, and little-known visual culture in the Middle East.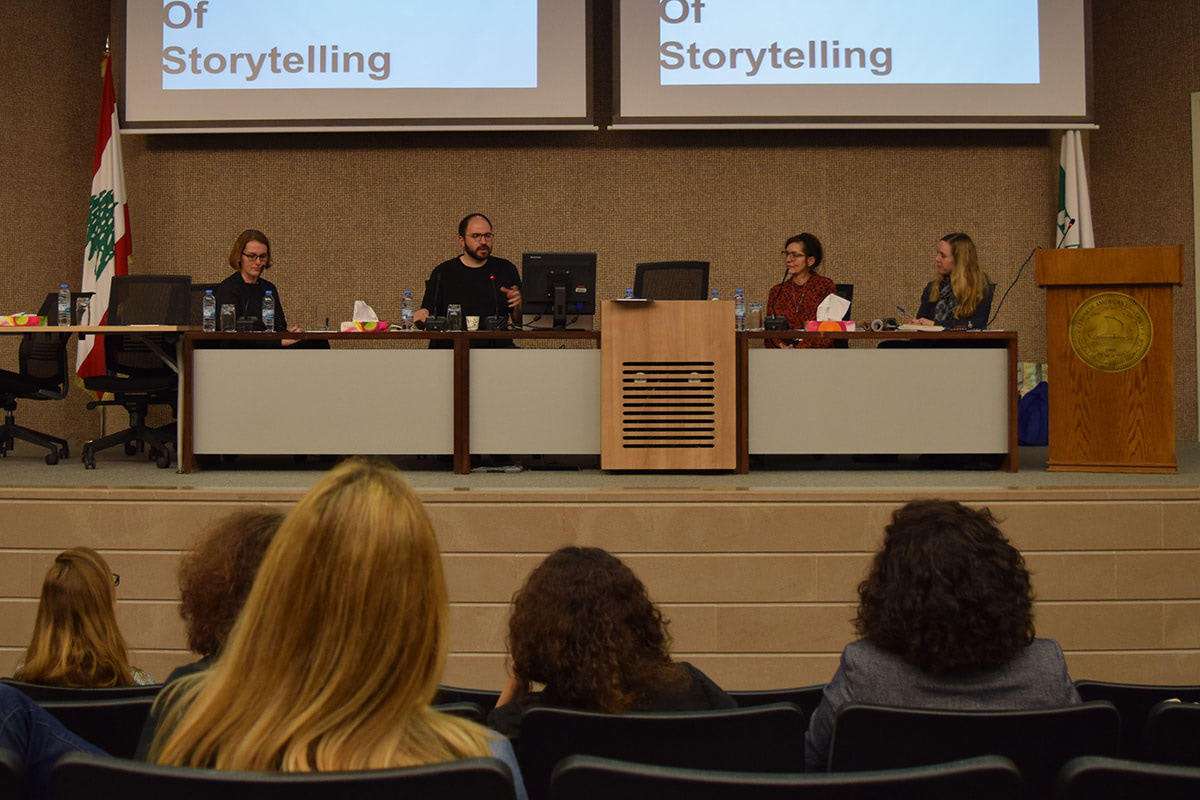 While Middle Eastern art and architecture continues to be widely studied, investigated and discussed, Graphic Design (GD) and visual communication in our region remain untapped. LAU Associate Professors of GD Yasmine Taan and Melissa Plourde Khoury have set their minds on changing this reality.
Together, they organized an inaugural symposium, The Archive: Visual Culture in the Middle East, destined to become an annual event that brings together researchers and academics. The symposium is an addendum to Graphic Design in the Middle East – a new course for senior-level GD students taught by each of Dr. Taan and Plourde Khoury on Beirut and Byblos campuses respectively.
According to Dr. Taan, both the course and the symposium will help establish GD and visual culture production as a legitimate field of study in the region. "Our purpose is to generate publications and digital design that address the needs of the local community using a visual aesthetic language derived from the local culture." Speakers will have their papers archived and published online, contributing to what will become a first-of-its-kind collection of visual culture.
The reason graphic design in the Middle East has not been regarded as an academic subject matter in the first place may be because it is relatively new, said Plourde Khoury. "The very term, 'Graphic Design' was not coined until the 1920s, and as an area of academic study, it's even younger," she explained.
For Dr. Taan, an initial step is for students to be exposed to the evolution of visual language in print and in the development of Arabic script in the region – which constitutes the first component of the course. The second part examines the GD works in or about the Middle East and North Africa, including those in print and digital media, that respond to socio-political events of the region.
Though eclectic in their own research backgrounds, and their topics of interest, speakers at the symposium were of one mind about why archives matter.
Commenting on what intrigued her to study the literature by and about Jabra Ibrahim Jabra, a Palestinian-Iraqi artist and intellectual, Associate Professor of Modern Arabic and Comparative Literature at the American University of Beirut Sonja Mejcher-Atassi said that it was "eye-opening to remember a time not that long ago where identities were so much more complex."
Another speaker, Educator and Founder of Mobile Social Design Matter (MSDM) Studio in London Paula Roush spoke about her journey in organizing collections for the Arab Image Foundation. "When you start looking for something, you start to find it everywhere," she said, urging students to follow their passion for research.
For independent artist, and researcher Raafat Majzoub, the question should be about "the very mechanism we are using to write history." He spoke about several experimental projects he conducted, through literature and the visual arts, including some on the Lebanese civil war. One of his many conclusions was "that storytelling is an extension of history and not meant to replace it."
These speakers, as well as others who presented, were selected for their publishing background in topics of relevance to this region. In fact, Dr. Taan and Plourde Khoury are already looking forward to next year's edition, which will be held on Beirut campus, where the line-up of speakers is already in the works.