A Donation by Ambassador Gilbert Chagoury Will Cover 10,000 PCR Tests
An admirable act of compassion by Ambassador Gilbert Chagoury secures a substantial number of free PCR tests for LAU's Mobile Clinic.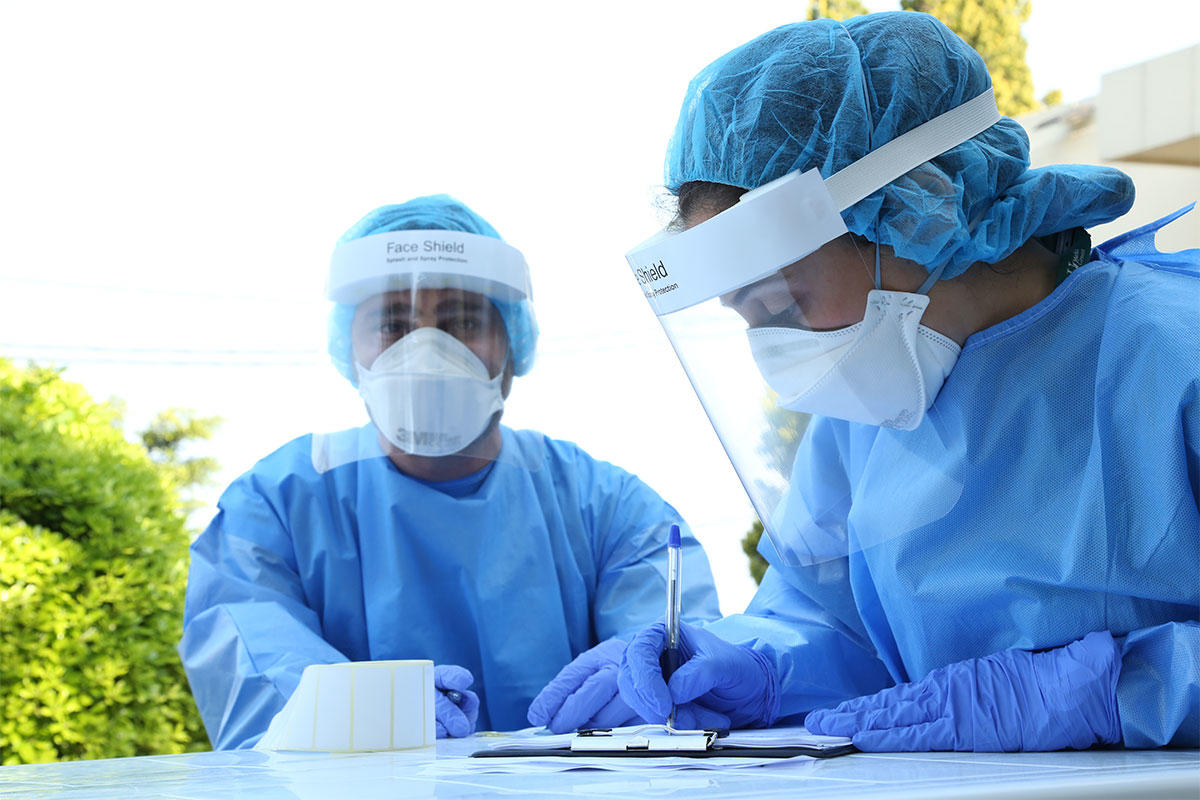 Lebanese businessman and philanthropist, Ambassador Gilbert Chagoury, has made a generous donation to LAU's Gilbert and Rose-Marie Chagoury School of Medicine (SOM), which bears his and his wife's names. The substantial gift is allocated to support the LAU Mobile Clinic launched by the SOM and the LAU Medical Center-Rizk Hospital in its mission to conduct free-of-charge PCR tests to the disadvantaged, namely in remote areas of Lebanon.
Ambassador Chagoury stressed that solidarity, especially among Lebanese citizens, was critical as the world grapples with the ravaging COVID-19 pandemic. "This humanitarian gift will allow those in remote rural areas who need laboratory tests to preserve their health and safety."
In this first-of-its-kind initiative, the LAU Mobile Clinic has visited several areas in the South and North of Lebanon, the Beqaa, and the Batroun coast, where it conducted between 50 to 100 PCR tests per day.
LAU President Joseph G. Jabbra spoke of Ambassador Chagoury as a remarkable individual who "gives generously and embodies the gift of giving, which we, at LAU, know for a fact. If it weren't for his profound caring for the future of Lebanese youth, LAU would have no medical or nursing schools. He always speaks about the joy of giving without any strings attached. For him, helping others is a consummate passion."
Dean of the SOM Michel Mawad, who is in charge of the clinic, said the donation will ensure 10,000 PCR tests over a period of about 10 months – a significant contribution to the efforts made at the national level to tackle the pandemic.
The gift, noted Dr. Jabbra, epitomized Ambassador Chagoury's readiness to help his beloved Lebanon and those in need, particularly as it was unsolicited. "He learned that LAU had put a mobile clinic on the road for those who live in remote villages across Lebanon," said Dr. Jabbra, "and offered to buy the PCR kits, without us even asking for help."
Thanking Ambassador Chagoury, his wife Rose-Marie, and their family on behalf of LAU and those who will be tested, Dr. Jabbra pledged to use the gift effectively to help all Lebanese.