Alumna Profile: Maria Tarchichy
Award winning architecture graduate has big plans for Aleppo's post-war reckoning.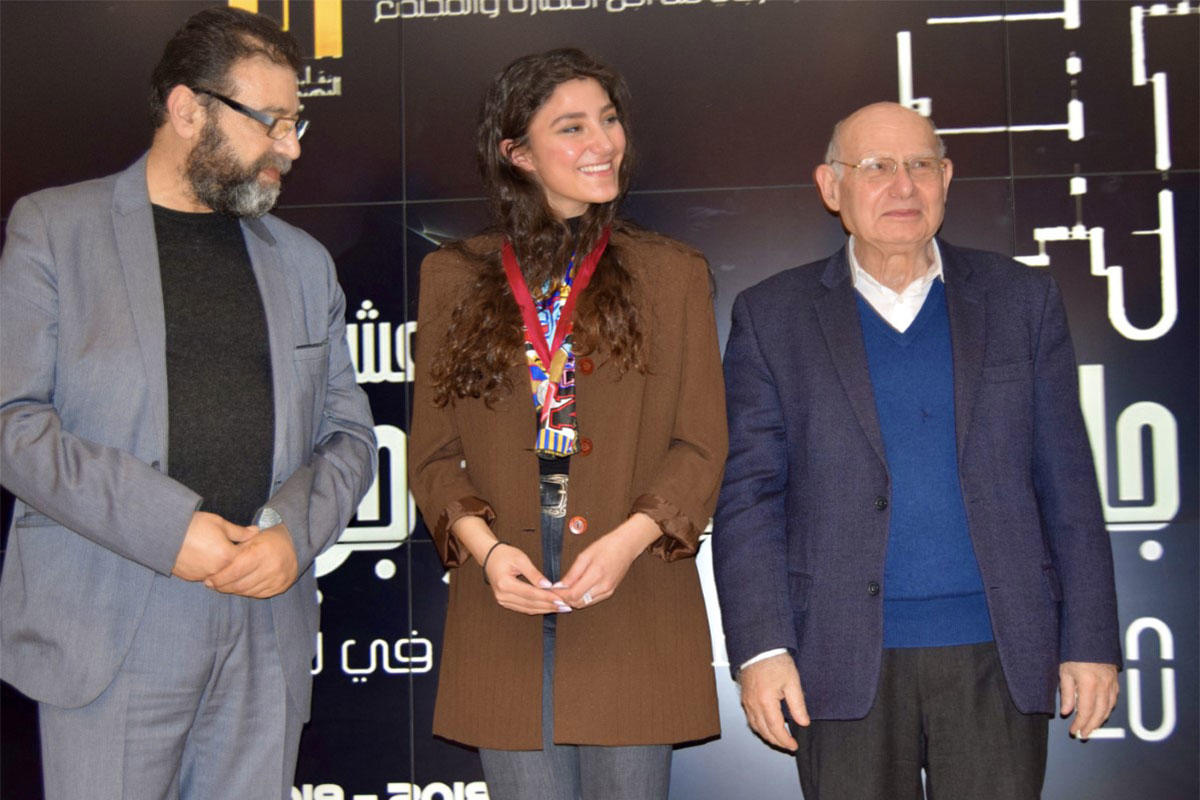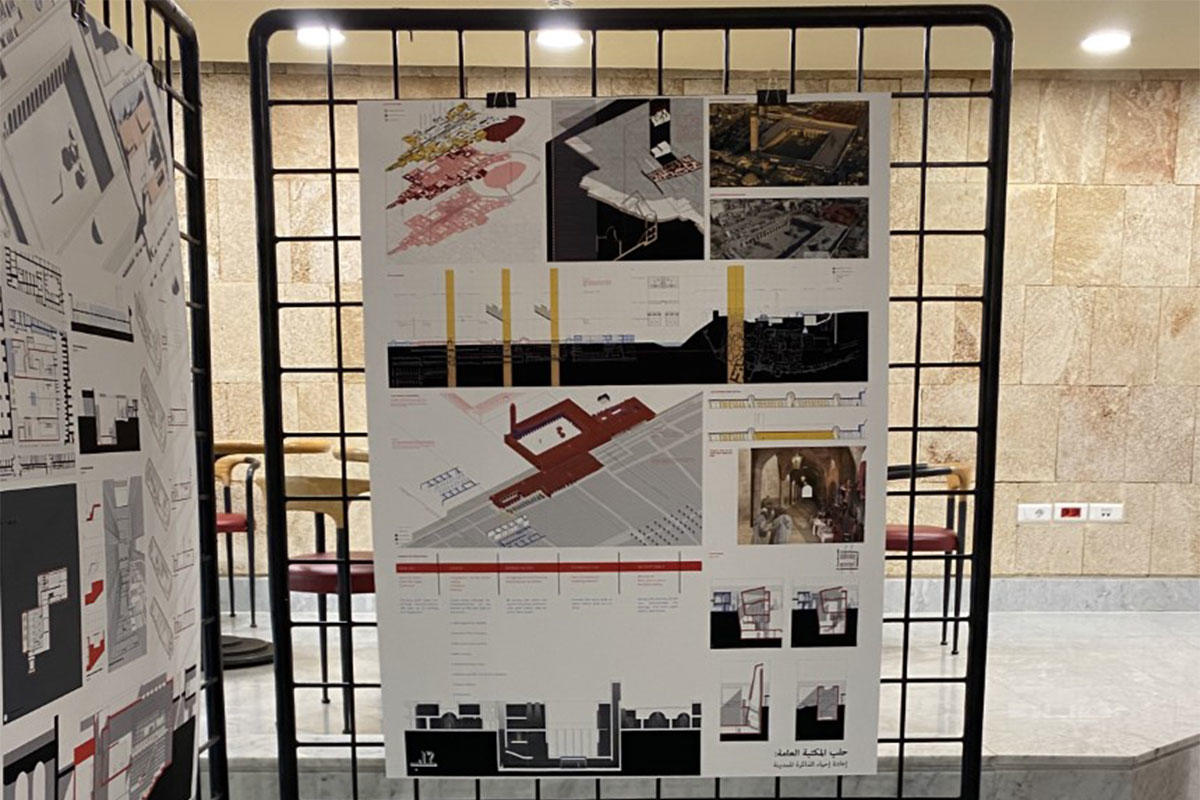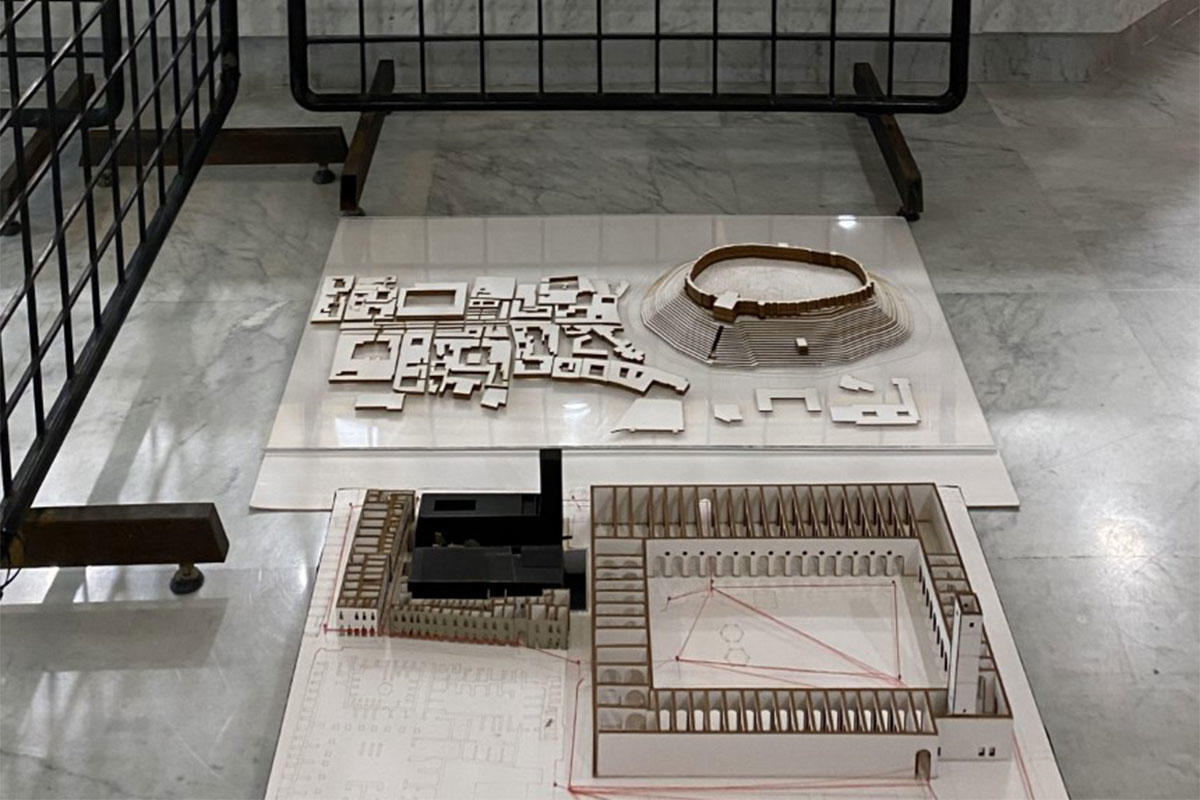 Around this time last year, alumna Maria Tarchichy (BArch '19) presented her final-year project, the Public Library of Aleppo: Regenerating the Memory of the City, to the jury at LAU's School of Architecture and Design.
The Department of Architecture then nominated Tarchichy's project to compete against 15 others from different universities, for the Lebanese Order of Engineers' Chadirji Prize, which she has recently won.
In this interview, Tarchichy spoke about the project, her experience and plans for the future.
What motivated you to pursue this project?
Aleppo is Syria's second largest city and among the oldest continuously occupied human settlements in the world. While it used to be home to two and half million people, half its population fled during the war, while much of Aleppo – especially its historic center – was heavily damaged.
Plans are in place for reconstruction, with some that have already begun. However, post-war reconstruction is a delicate phase, as it should take into account past traumas that caused the destruction, the present situation of the civilians and possible future events.
Located in the heart of Aleppo's Old Town, next to the Great Umayyad Mosque, the project is a library that addresses contemporary approaches to Islamic architectural heritage, historic fabric and post-war reconstruction. Experienced as a memorial, the library responds to the primary psychological needs caused by the atrocities of war. Its architecture takes inspiration from Elisabeth Kubler Ross's "five stages of grief" model, to help Aleppians with their post-war reckoning.
What was it like competing at a national scale, and eventually, winning?
I am privileged to have been mentored by Associate Professor and Chair of Architecture Maroun El-Daccache who was very supportive throughout the course of my final year, and a strong believer in the project's potential.
Taking part of the Chadirji Competition was a great experience. We were not allowed to mention our names nor the names of our universities, for jurors to judge us solely based on the quality of our projects. We had to present to a panel of 10 experienced professionals of high stature.
I believe that my project's point of strength was in the handling of real-life trauma and reforming it, while respecting its rich history and civilization.
What are you currently working on, and what are your plans for the future?
Straight out of LAU, I started working at Fouad Samara Architects, where I was tasked with a number of duties, such as conceptual design, modeling, schedules and detailing.
I'm happy to be experiencing architecture with a variety of projects that I get to see come to life, and thus expand my hands-on experience, and experiment with different fields. Ultimately, I hope to pursue a graduate degree in design.