Alumnus Ali Matar: On Networking and Professional Growth
Head of LinkedIn EMEA Emerging Markets, Middle East & Africa Ali Matar reflects on diversity, inclusion, and soft skills in the digital era.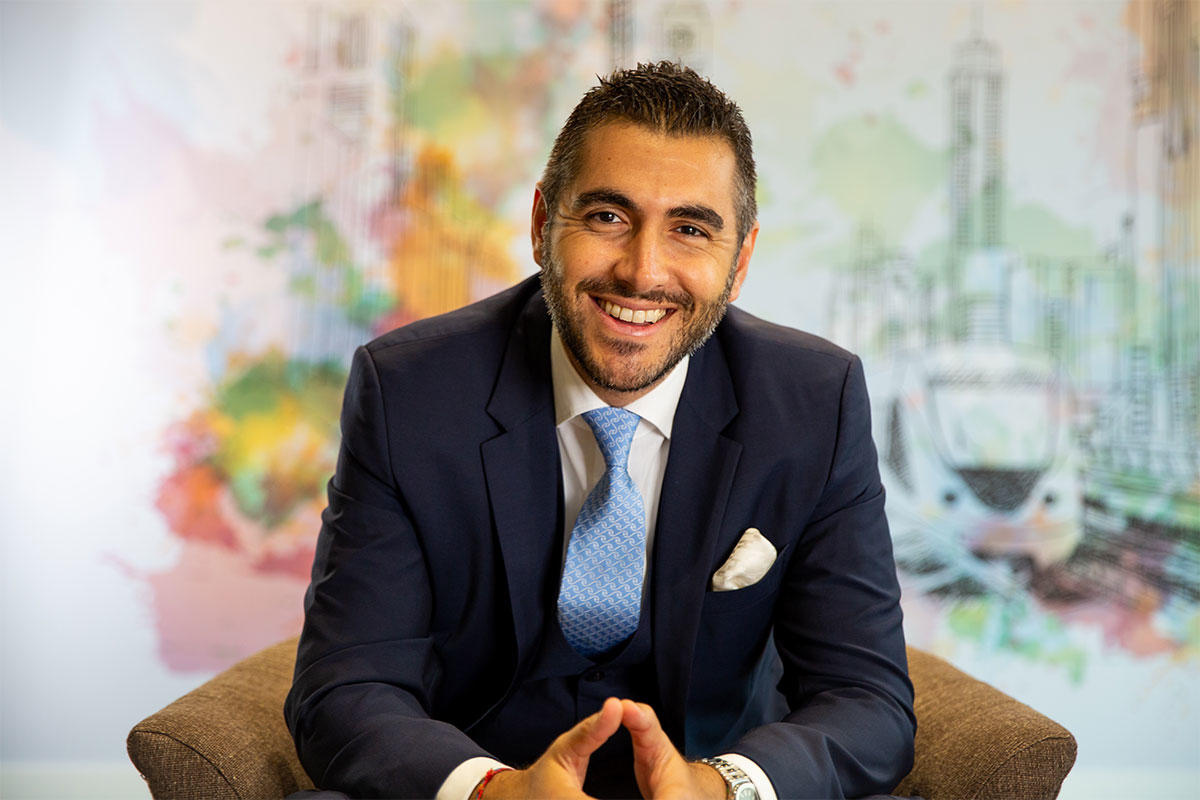 Currently Head of LinkedIn-MENA and EMEA Emerging Markets, alumnus Ali Matar (BE' 01, MBA' 03) has garnered more than 16 years' experience in leading positions across several fields. In 2015, Matar was recognized by Forbes Middle East as one of the top 100 regional executives of multinational companies.
In December 2019, Matar was invited to LAU to give a talk on getting the right job and staying connected and informed through LinkedIn. Here, he shares some of the insights he acquired from his eclectic career as a civil engineer, certified supply chain consultant, mentor, and regional director of international software companies.
Your profile spans several fields from a degree in civil engineering to working in business development and leading in talent solutions. Do you believe that this interdisciplinary experience gave you an edge?
An interdisciplinary experience always has an added professional value. I am grateful that I have been given the opportunity to work with intelligent and well-rounded professionals from different backgrounds. This exposure to diverse ideas and working styles enriched my experience and taught me adaptability and creativity. Most of all, it has allowed me to continually learn.
I have experienced first-hand the benefits an outsider can bring to a new field, as a fresh pair of eyes and a transfer of knowledge inevitably contribute to growth and progress. I was also fortunate to have been mentored by driven people across the sectors I have ventured into.
In your career, you've worked toward promoting diversity and inclusion in the workplace. Can you elaborate on their importance?
I come from a background where hard work and learning from everything and everyone who crosses your path can help you succeed. As my career progressed, I saw this manifested in business. Diversity is integral to success – it is not a mere buzzword or a social value that's "nice to have," but makes good business sense. Time and again, it has been proven that diverse teams are more successful and productive.
At LinkedIn, we not only embrace diversity, but also inclusion and belonging. It's one thing to build a diverse team, but it's quite another to help employees feel that they belong. Women are strongly represented at our Dubai office for example, and we are committed to empowering people in the workplace. We not only strive to create an environment where our employees are encouraged to be themselves and have a voice, but also conduct local campaigns that highlight the importance of workplace diversity.
What would you say are the most sought-after hard and soft skills in the MENA region?
In December 2019, LinkedIn announced its first MENA-focused chapter of its annual Emerging Jobs Report, which offers insights into global job markets, fastest-growing professions, and the skills needed. Our local lists in the UAE and KSA were dominated by digital positions, and many of the new skills fell under the categories of advanced and applied digital skills such as coding, information security, software engineering, app development, and data mining.
The report also revealed that the demand for soft skills is likely to increase as automation becomes more widespread. Skills like communication, creativity, and collaboration, which are impossible to automate, will become even more valuable for organizations in the future, and will remain integral to digital roles. Team management, negotiations, and creative skills were some of the unique skills for both digital and non-digital emerging jobs.
How, in your opinion, can fresh graduates and professionals maximize their use of LinkedIn to kick off or build on their careers?
As the world's largest professional network, LinkedIn's mission is to create economic opportunity for every member of the global workforce. To that end, we provide users with the tools that can help improve their professional prospects. Managing an online presence is vital in this digital era. My advice for maximizing use of LinkedIn is to:
Make Connections – By starting with people you know, you can build your network and reach members more easily than you think. Whether it is looking for a job, connecting with someone who could help you down the road, or accessing interesting content, connection building is key to increasing your exposure online.
Be Active – Creating a LinkedIn profile is straightforward. As a student or recent graduate, you should simply make sure that you specify your intentions – whether it is getting a job or making connections – and that you understand your personal goals.
Follow Companies – Seek out companies that spark your interest or are aligned with your personal goals. The more you are exposed to company pages, the more you will be able to search for jobs.
This interview has been edited and condensed for clarity.