Board of Trustees Elects Dr. Michel E. Mawad as LAU President
Dr. Michel E.Mawad, dean of the School of Medicine, will succeed LAU President Joseph G. Jabbra in October.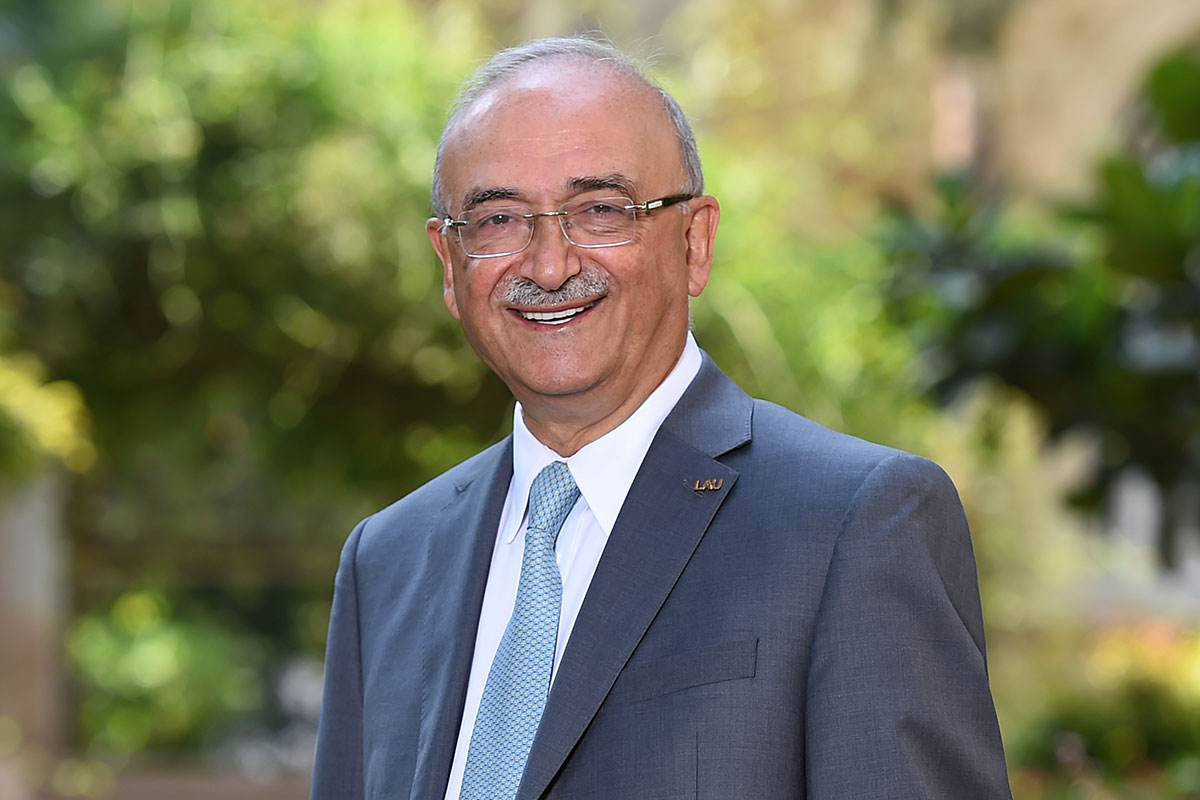 Chairman of LAU's Board of Trustees Peter Tanous announced on Saturday that Dr. Michel E. Mawad, dean of the Gilbert and Rose-Marie Chagoury School of Medicine (SOM), will take over the reins from LAU President Joseph G. Jabbra effective October 1, 2020.
Under Dr. Jabbra's 16-years-long leadership, said Tanous, the university "made tremendous strides toward becoming one of the leading educational institutions in the MENA. Dr. Jabbra's tireless efforts have laid the foundation for future growth and strengthened LAU's reputation as a progressive and innovative world-class university."
Because of Dr. Jabbra's great passion for the university, added Tanous, he will not only be working with the president elect for several months to continue the progress made under his tenure, but has also pledged to assist Dr. Mawad even after his departure.
Expressing his delight in the Board's choice of his successor, Dr. Jabbra lauded Dr. Mawad's stellar career as an educator, physician, researcher, a leader and a visionary "who plans strategically for the future." Even in the midst of the economic, financial, political crises and more recently the coronavirus pandemic, added Dr. Jabbra, the president elect "is confident that we will turn asperity into opportunity, revitalizing our energies, diversifying our fundraising approaches, and taking advantage of hybrid and online education."
A graduate of University St. Joseph School of Medicine, Dr. Mawad began his academic career at Columbia University College of Physicians and Surgeons, US, in 1981, rising quickly and impressively to the rank of Clinical Assistant Professor. In 1987, he was appointed clinical associate professor in the Department of Radiology at Baylor College of Medicine, and then as tenured full professor in the Departments of Radiology, Ophthalmology, Neurosurgery, and Neurology at the same college, where he became Chair of the Department of Radiology from 2001 to 2014.
He has held a number of prestigious professional appointments in Houston at the Methodist Hospital, Ben Taub General Hospital, the Veterans Administration Medical Center, MD Anderson Cancer Center, Texas Children's Hospital and St. Luke's Episcopal Hospital. From 2015 to 2017, he served as Director of the Comprehensive Stroke Center, The Neurological Institute, Cleveland Clinic, Abu Dhabi.
Dr. Mawad joined LAU in 2017 as dean of the SOM. Since, he has established new programs, promoted clinical research, and initiated a new residency and fellowship program. He gradually increased enrollment, and has brought the SOM and the LAU Medical Center-Rizk Hospital together in an exemplary way, adding hospital affiliations to accommodate the growing number of LAU residents over and above the medical center's capacity, and contributing to forming and completing the integrated strategic plan for the medical school and the hospital.
Driven by a passion for the medical profession and people's welfare, Dr. Mawad established the first Comprehensive Stroke Center in the country, and more recently, in the face of the COVID-19 pandemic, launched the LAU Mobile Clinic and the LAU Coronavirus Telecare, offering free-of-charge PCR tests across Lebanon, and free consultations to patients, respectively.
Although Dr. Mawad has lived in the United States for 40 years, which has substantially shaped his character, said Dr. Jabbra, he is a "son of Lebanon" who knows his country well and has long wanted to contribute to its future. "He will be a terrific president, for he has the knowhow, the foresight, the passion, and the compassion to take LAU to the next level of excellence."