Book Review: Nature of Science for Social Justice
Dr. Hagop Yacoubian's published book advocates for the integration of the two concepts to empower students in societal decision-making.
By Hanan Nasser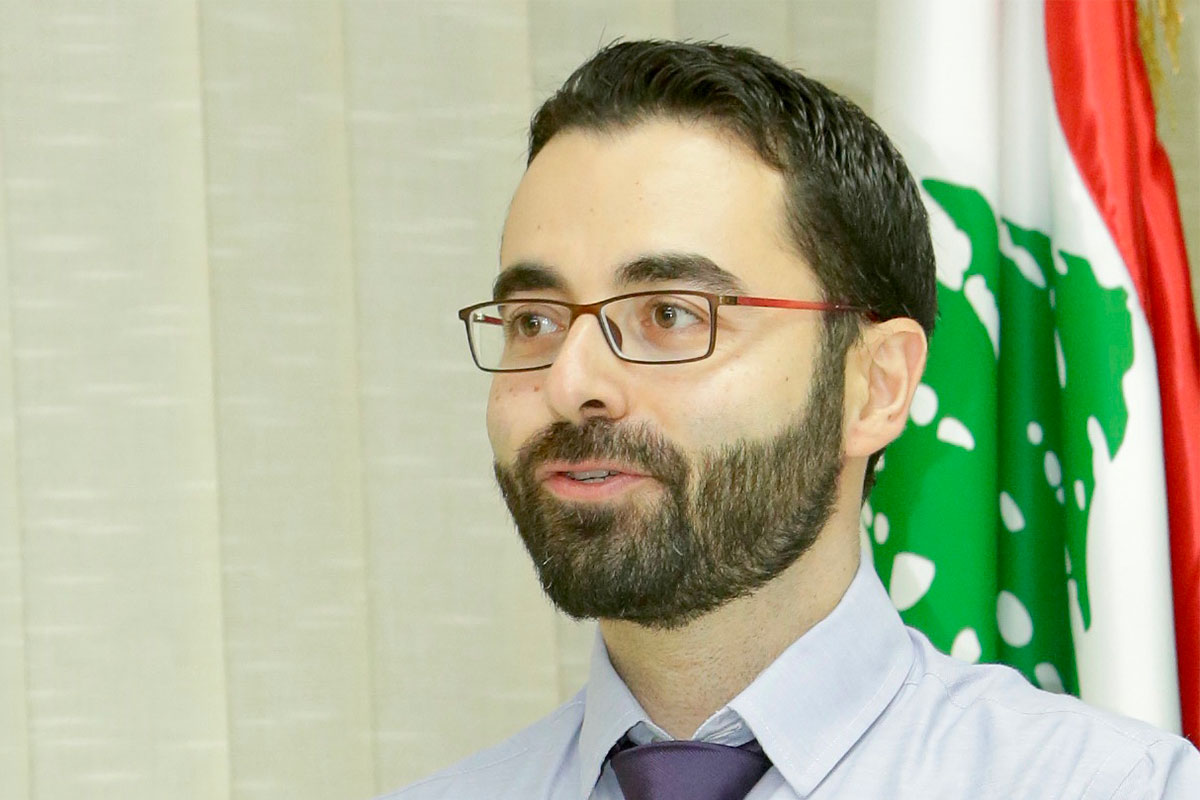 Preparing a generation of scientifically literate and socially responsible citizens is at the core of research on how applying Nature of Science (NOS) for Social Justice (SJ) in schools can contribute to that purpose, LAU Associate Professor of Education Hagop Yacoubian said about his newly released book.
The co-edited volume, with Lena Hansson at Kristianstad University, Sweden, published in the series Science: Philosophy, History and Education (Springer Publishers) brings the concepts of NOS and SJ closer with the purpose of showing how and why they can mutually contribute to each other.
"One important goal of school science is developing scientifically literate future citizens," said Dr. Yacoubian, who teaches in the Department of Education at the School of Arts and Sciences.
"In addition to understanding scientific content such as scientific principles, theories and laws, scientifically literate citizens must also have an understanding of the nature of science," to be able to engage in societal decision-making, he added.
NOS content derives from research in areas such as philosophy of science, sociology of science and history of science. It deals with questions such as how scientific knowledge develops, and in what ways cultural, social, political and human elements are involved in knowledge processes.
The book advocates that NOS teaching in school science should contribute toward challenging inequality, injustice, environmental destruction, marginalization and hegemony.
To that end, science teachers should guide school students to practice making decisions on science-based issues – such as the garbage crisis, COVID-19, climate change and vaccines – that have social, political, environmental, and economic implications.
"School science education should empower future citizens to engage critically with such issues. It should provide students with the necessary learning experiences to help them make decisions related to science-based issues at the personal and societal levels," Dr. Yacoubian explained.
Teaching NOS for SJ could involve the teacher engaging the students in exploring the garbage crisis in Lebanon, for instance, to show that "science does not operate in a vacuum, but happens in social, cultural, political and economic contexts."
This could pave the way for social change by cultivating students' critical-thinking and the ability to scrutinize the implications of science-based issues from multidisciplinary perspectives, he added.
Teaching NOS for SJ can take different forms. The book offers an array of examples and conceptualizations on how school science can address NOS for SJ, how to develop related content, and what skills and attitudes are required when aiming at social justice.
Dr. Yacoubian said the book creates a space for scholars to engage in a dialogue on NOS for SJ, with the purpose of advancing the existing discussion and creating new avenues for research.
The volume – a collaborative effort with 18 scholars from 13 countries – presents empirical and theoretical research related to the topic, targeting science education researchers, policymakers, graduate students and science teachers.
Together with his graduate students, Dr. Yacoubian is currently working on creating a research and development program on the topic that involves secondary school science teachers and their students.
To learn more about all scholarly output by the LAU community, browse our open-access digital archive, the Lebanese American University Repository (LAUR).