COVID-19 Research Highlight: The Role of Perceived Social Support on Depression and Sleep During Lockdowns
A study by LAU's Dr. Ian Grey advises stronger social connections to protect against depression and anxiety during the pandemic.
By Hanan Nasser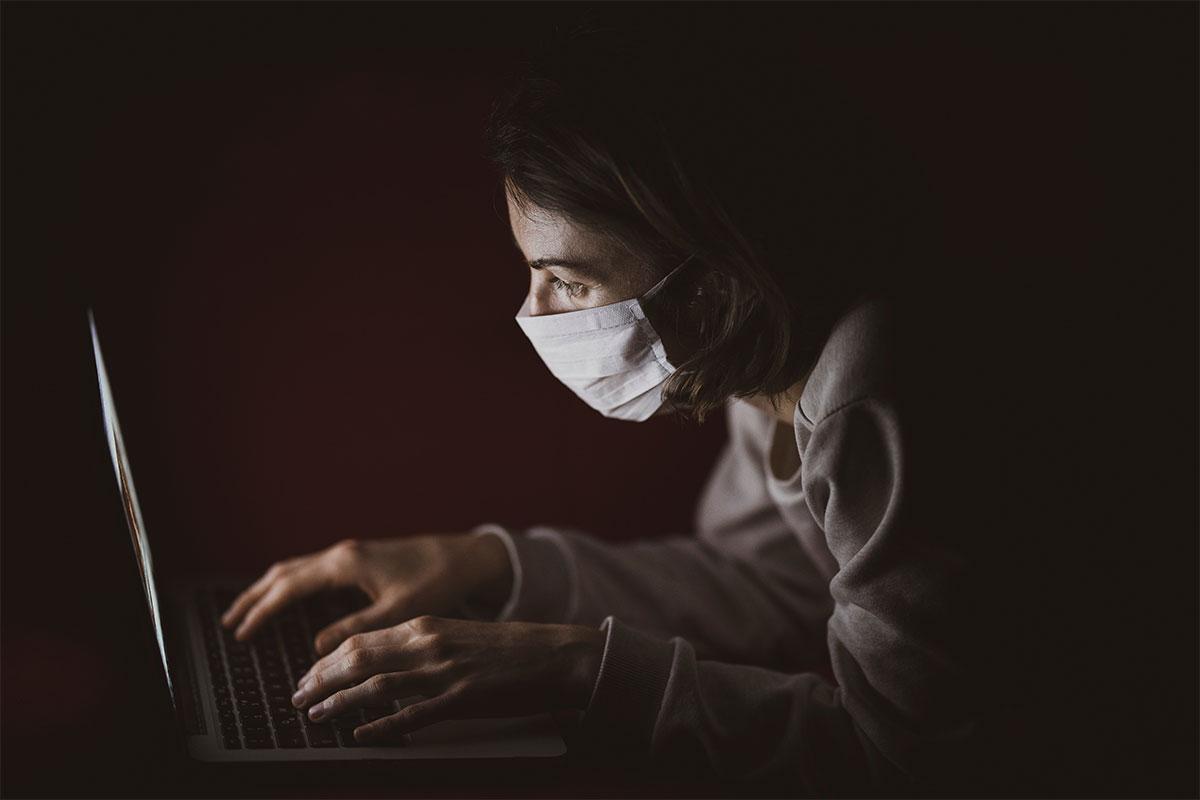 Keep your friends close at all times, but during COVID-19 lockdowns keep them especially closer – even if online. A simple advice by SoAS Associate Professor of Clinical Psychology Ian Grey after his research study published in Psychiatry Research associated lack of social support with higher risks for psychological health issues during self-isolation.
At least 33 percent of the 2,020 respondents who are in self-isolation or self-distancing experienced symptoms of depression and significant sleep problems compared to those who are not, the results showed.
The younger generation (18-25) also appeared to be more susceptible to depression compared to older age groups (25-34) who reported higher levels of social support. In terms of gender, women reported higher levels of social support compared to males, although they manifested higher risks for depression and irritability due to increased responsibilities during lockdowns.
"The thing that actually makes people more vulnerable appears to be the extent to which they feel that they have adequate social support," said Dr. Grey who is the principal author of the study.
The study, which includes samples from Lebanon and around the world, looked at "perceived" social support specifically, "because the amount of support that you think you have is actually more important than the amount you actually get."
"If you feel that people are available to you for support, that seems to have a very big protective factor," added Dr. Grey.
The social support study ­– which involved SoAS assistant professors of clinical psychology Dr. Pia Tohme and Dr. Rudy Abi-Habib, and undergraduate student in psychology, Ahmed El Saneh –follows a larger research project also co-authored by Dr. Grey that examined the prevalence of psychological issues in the general population and healthcare workers. The meta-analysis included all published work on COVID-19 covering 97,000 samples from across the world. Both papers are international collaborations with the University of Oxford, King's College, the University of Birmingham, and Zayed University in Abu Dhabi.
The risk for elevated levels of depression symptoms was "63 percent lower in individuals who reported higher levels of social support compared to those with low perceived social support," the social support study showed. "Similarly, those with high social support had a 52 percent lower risk of poor sleep quality compared to those with low social support."
As numerous and lengthy lockdowns impose a new order of daily social interactions with distancing, maintaining social connections alive, even if virtually, is critical to keeping depression and anxiety at bay.
"A lot of countries are going back into various degrees of lockdown. It's easy for people to let go of social contacts," Dr. Grey said. "The simple suggestion is that you have to pay more attention to your social network when you can't access it physically. Keep your social relationships going, even if it's virtual, even if it's online. It's preventative for a range of mental health issues."
For individuals who are slightly introverted, this advice is all the more profound, because their natural inclination will be to withdraw when they actually need to make more of an effort to connect.
In terms of gender, while females showed higher levels of social connections than males, they also scored higher measures of depression, anxiety, irritability and loneliness during lockdowns, Dr. Tohme said.
Faced with an overwhelming feeling of increased responsibilities during lockdowns, women, and especially working mothers, "tend to report low mood and irritability due to their inability to find a balance, and at times feel guilty that they have to work instead of spending time doing activities with their children," she added.
Dr. Tohme, who works with children, adolescents and their parents, advised women to try – as much as they can – to assess situations objectively and acknowledge the restrictions.
"This approach can help mothers realize that they are doing their best in a difficult situation, and tends to be facilitated by social support; many reported that speaking with other mothers, teachers or even professionals helped to alleviate their feelings of guilt, irritability and low mood," she added.
The study also distinguished higher rates of anxiety and depression in younger age groups (18-25) during lockdowns compared to older groups.
"This outcome kind of makes sense if you frame it in the context of social networks, because that particular age group would be at university or college, and therefore in contact with a wider network of friends," Dr. Grey said. In a lockdown, that age group loses access to that wide network, with family being only one element of that support.
One of the questions that a follow-up study will seek to answer is: What made the 33 percent in the study more susceptible to depression compared to others?
Although the researchers factored in prior mental health issues and previous underlying conditions that would explain such vulnerability, they did not find prior mental health issues to be a significant predictor.
In the next phase, the researchers will break down the findings based on country or region and three types of support – friends, family, and significant other – to determine which of the three is most related and most predicted.
Dr. Grey said that the study – and similar research – helps shift the emphasis of seeing mental health as solely biological toward the psychosocial aspect of mental health, allowing a society to respond in different ways.