Crisis Management in Lebanon: How to Overcome the Challenges
LAU's Alumni Relations Office holds a lecture on Crisis Management in Lebanon by Dr. Fouad Zmokhol.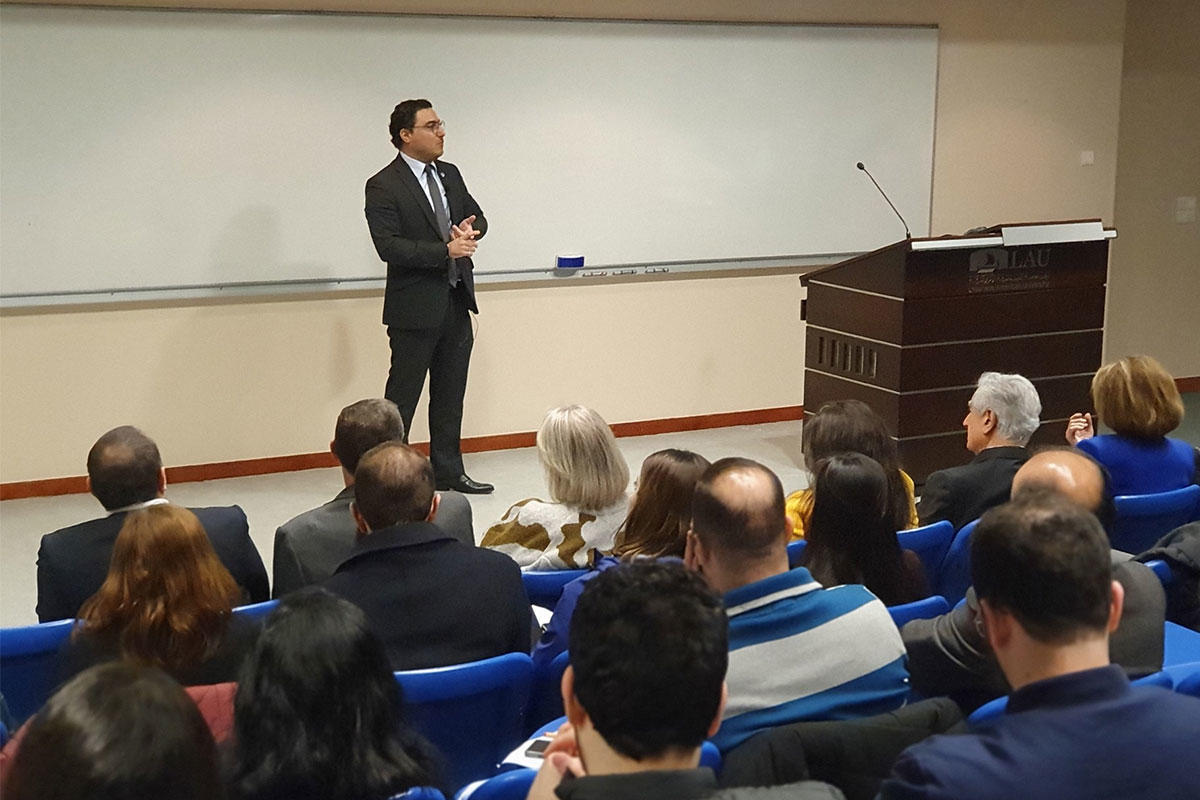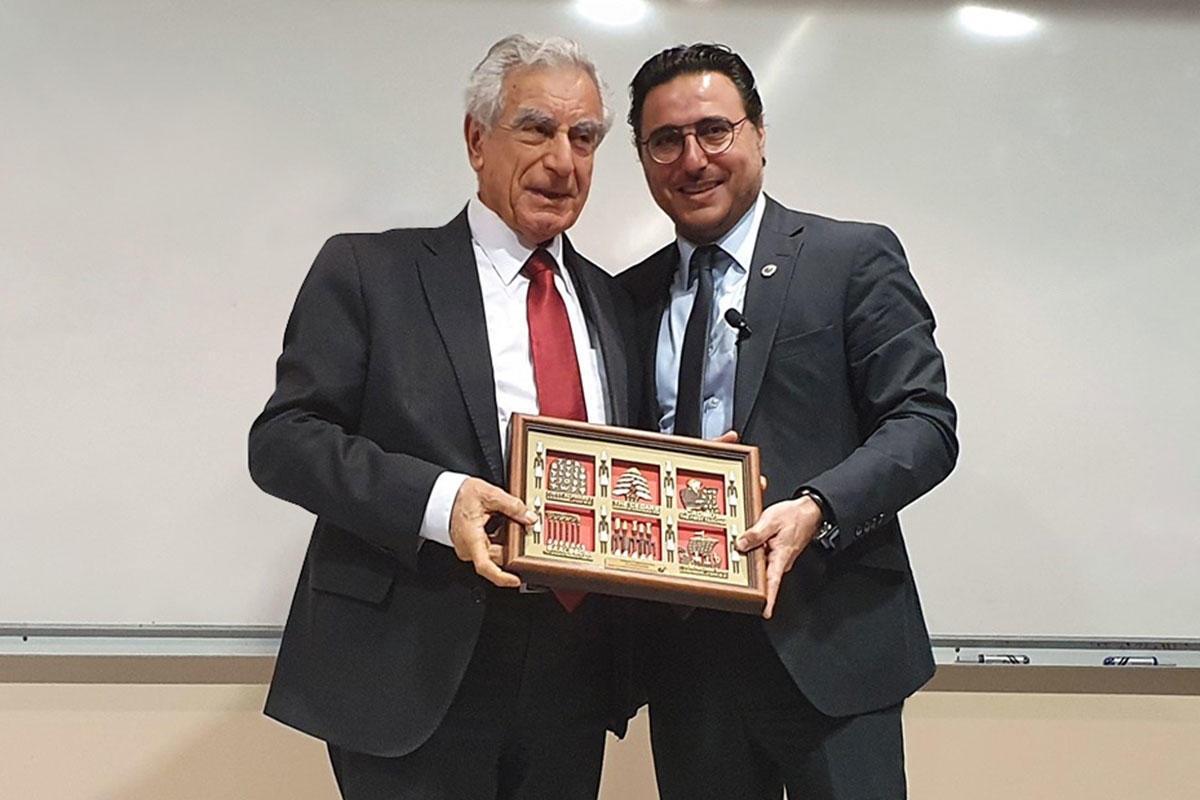 Given the urgent need to respond effectively to Lebanon's socio-economic crisis, LAU's Alumni Relations Office hosted a lecture on Crisis Management in Lebanon by alumnus and member of the Board of the Trustees Dr. Fouad Zmokhol (BS '96, MBA '99), as part of its Keep Learning Lecture Series.
Dr. Zmokhol, who is also the president of the Association of Lebanese Business People in the World (RDCL World) – an association invested in the future of the Lebanese economy – presented a roadmap for crisis management that entailed implementing a strategic emergency plan, developed ahead of time.
The plan, Dr. Zmokhol said, must be communicated to all stakeholders and a single leader placed in charge of the crisis management operations.
The starting point is acknowledging Lebanon's economic and social downfall. "When we say Lebanon, we say crisis," Dr. Zmokhol said. "But when we say crisis, we also say strategy, plan, structure and process," as a positive step toward managing failure.
Admitting that our businesses, economy and country are collapsing without a solution in sight, however, does not mean the end. What is required is an action plan that can be achieved through communication, connection, transparency and negotiation.
"Communicate the truth, connect with different allies and set a new crisis management process," Dr. Zmokhol said. "Although unknown in terms of results, a well-negotiated process led by new front-runners will make it easier to manage the crisis." This period should be looked upon as one of "trial and error" during which experiences are shared and information gathered to arrive at decisions.
So where do we go from here?
The answer is a 3D strategy – Development, Diversification and Delegation.
Developing a plan is best achieved during a crisis, pointed out Dr. Zmokhol, as it "will help us reflect on all our previous bad decisions and work on new dynamic ones."
Risks should also be diversified through investments in small businesses and micro companies, he continued, giving the example of Olympus, one of the top selling camera companies worldwide, that went on to become the number one manufacturer of medical equipment.
"Let's not fall into the trap of the big companies model again," he warned. "Small companies are the future, so the time has come to diversify our financial risks."
Equally important is identifying new leaders to manage the crisis management operations.
"You will be surprised by the number of courageous men and women willing to fight for a better country," he said, adding that the crisis management process will require perception, passion and perseverance.
"It is in how you perceive the crisis. Do you see it as a collapse or a challenge?" asked Dr. Zmokhol. "Good things take time to happen, but with hard work and perseverance, everything is possible."