Dr. Lina Abyad Directs Play to Support Theater Community
LAU associate professor of theater rallies international and Lebanese artists to aid venues and performing artists affected by the August 4 explosion.
By Hanan Nasser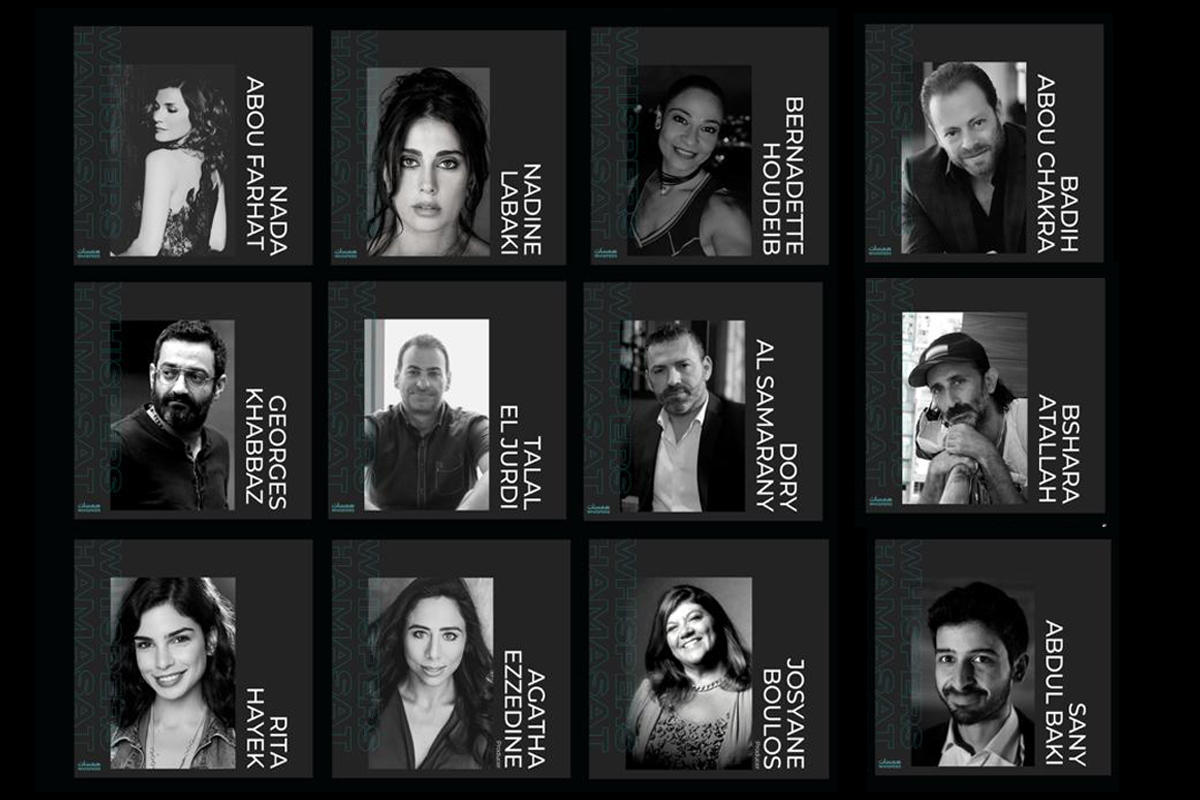 LAU Associate Professor of Theater Lina Abyad has joined forces with renowned Lebanese actors and British playwrights in an online play to support Beirut's theater community that bore the double brunt of the August 4 blast and COVID-19 lockdowns.
All proceeds from the play – Whispers-Hamasat – directed by Dr. Abyad will go toward funding the restoration of Beirut's destroyed theaters and helping out artists, directors and producers who have suffered financial and personal losses due to the explosion.
"This is our personal contribution to a relief mission that was created to help theaters, venues, and theater makers," said Dr. Abyad. "The government has been completely absent from any initiative and definitely for the theater it has been even more absent."
"The mission now is to save the venues, and after that to maintain at least the idea of theater present – if not in venues – at least for the coming few months," she added.
The performance is a collection of monologues offered by British playwrights Kate Webster, Angela Harvey, Geraldine Brennan, Mike Elliston, Kim Hardy and John Jesper. Translated and adapted, the seven monologues were treated by Dr. Abyad as if they were a one-act play, each with a different concept and a different actor.
The play is produced by Josyane Boulos and Agatha Ezzedine. It features an impressive cast of Lebanese performers including: Nadine Labaki, Georges Khabbaz, Nada Abou Farhat, LAU alumnus Talal El Jurdi (BA '95), LAU part-time Performing Arts Instructor Sany Abdul Baki (BA '11), Bernadette Houdeib, Dory Al Samarany, Ezzedine and Bshara Atallah, with special appearances by Badih Abou Chakra, Rita Hayek, Anjo Rihane, Patricia Nammour and Boulos.
The events of the play take place on August 4, just before 6:07 p.m., the time of the explosion. The monologues, said Dr. Abyad, were adapted to tackle issues related to Lebanon such as "the economic situation, the October 17 revolution and our state of mind."
However, Dr. Abyad deliberately omits the mention of the explosion in the performance, referring only to a fire at the port.
"I thought that was the most precautious way to tackle a piece of theater without mentioning the blast because for me personally it is too early. It is still extremely painful, and it will stay extremely painful for a very long time," she said.
Nevertheless, the venue itself carries a sentimental significance. The play will be filmed at The Black Box, which was heavily damaged by the blast.
Even before the explosion, the theater scene in Lebanon, as in other countries, had been greatly impacted by the outbreak of the COVID-19 and new rules of social distancing, which go against the very nature of performing arts – to interact.
"This pandemic has really made theater practically impossible and that's why also our situation is extremely critical. Add to that the collapsing economy in Lebanon and the August 4 blast," she said.
"We are not able to perform, we are not able to meet, we are not able to get people to work together or the audience to come," she added.
The initiative is not just about saving the theater in Beirut. For Dr. Abyad it goes beyond that. Watching performing artists struggle with the inability to perform, life feels even more empty.
"We are stranded in a city where there are no theaters and where there are no rehearsal rooms open. The fact that we were able to get together and work and create and imagine costumes, light and characters, made us feel empowered and useful. We are the ones being saved," she said.
The play will take place on Saturday, November 7, at 8:00 p.m. (Beirut time) on YouTube. It will become available to stream through a private link and will remain available through the evening and the next day.
Tickets can be purchased through this link: https://linktr.ee/whispers.hamasat.