Faculty Spotlight: Caesar Abi Shdid
Civil engineering chair and associate professor at LAU elected fellow of the American Society of Civil Engineers.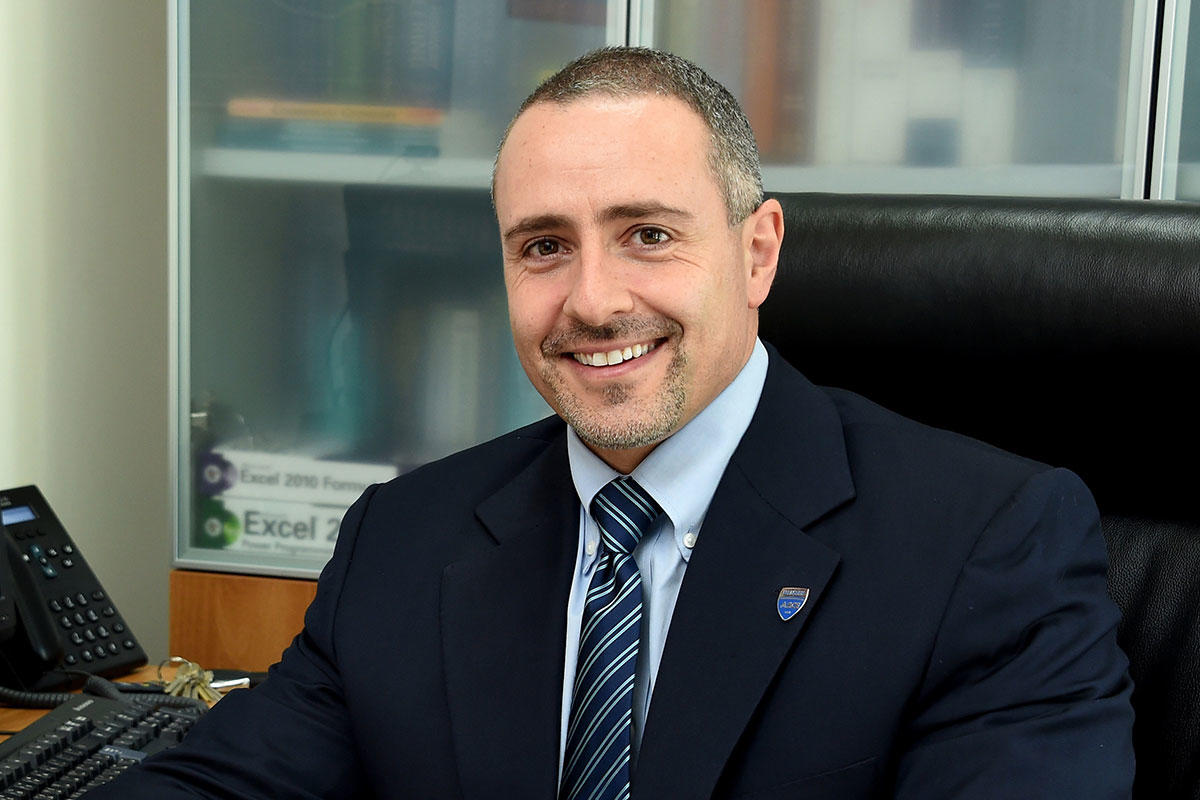 Chair and Associate Professor of Civil Engineering at LAU Caesar Abi Shdid (BE '99), has been elected fellow of the American Society of Civil Engineers (ASCE) – an honor held by less than three percent of its members, who exceed 150,000 from 177 countries.
This honor, ASCE asserts, is bestowed on those members who have made celebrated contributions and developed creative solutions that change lives around the world. Fellow status is attained by professional accomplishments via nomination by the member's ASCE Section and election by ASCE's Membership Review Committee.
Specifically pertaining to professionals in an academic context, nominees must "have provided leadership for no less than 10 years in educational or research activity related to the field of civil engineering," according to the ASCE.
Commenting on Dr. Abi Shdid's achievement, SOE Dean Lina Karam said that "it was about time ASCE recognized Dr. Abi Shdid's excellent leadership and contributions with the well-deserved Fellow grade."
Indeed, Dr. Abi Shdid's career has spanned close to two decades of engineering education and research, both in Lebanon and the US.
His scholarly work on the analysis and assessment of the structural performance of critical infrastructure facilities has yielded more than 50 peer-reviewed journal and conference papers, and three course-specific textbooks published by Pearson. Throughout his career, he has secured more than $700,000 in external research funding, served on the editorial boards of civil engineering journals, and mentored more than 20 MS and PhD students.
Alongside his work at LAU's School of Engineering (SOE), Dr. Abi Shdid is a senior program evaluator for the Accreditation Board of Engineering and Technology (ABET), where he evaluates civil and construction engineering programs worldwide that are seeking ABET accreditation.
On the professional side, Dr. Abi Shdid has worked as a consultant and technical advisor to several corporations in the US, and has founded Phoenicia Engineering and Consulting PLLC – a Florida-licensed engineering firm.
He is also a member of several international committees such as the Mathcad Engineering Technical Committee, the American Society of Mechanical Engineers' Piper and Pressure Vessels Division's Technical Committee on Design and Analysis, and ASCE's Civil Engineering Body of Knowledge 3 Task Committee.
Dr. Abi Shdid regarded this recognition by the ASCE as "a testimony from the oldest engineering society in the US to the renowned caliber of faculty at the LAU SOE."