Faculty Spotlight: Yara Mary Kuyumjian
SOP's own clinical assistant professor becomes a Board Certified Critical Care Pharmacist (BCCCP).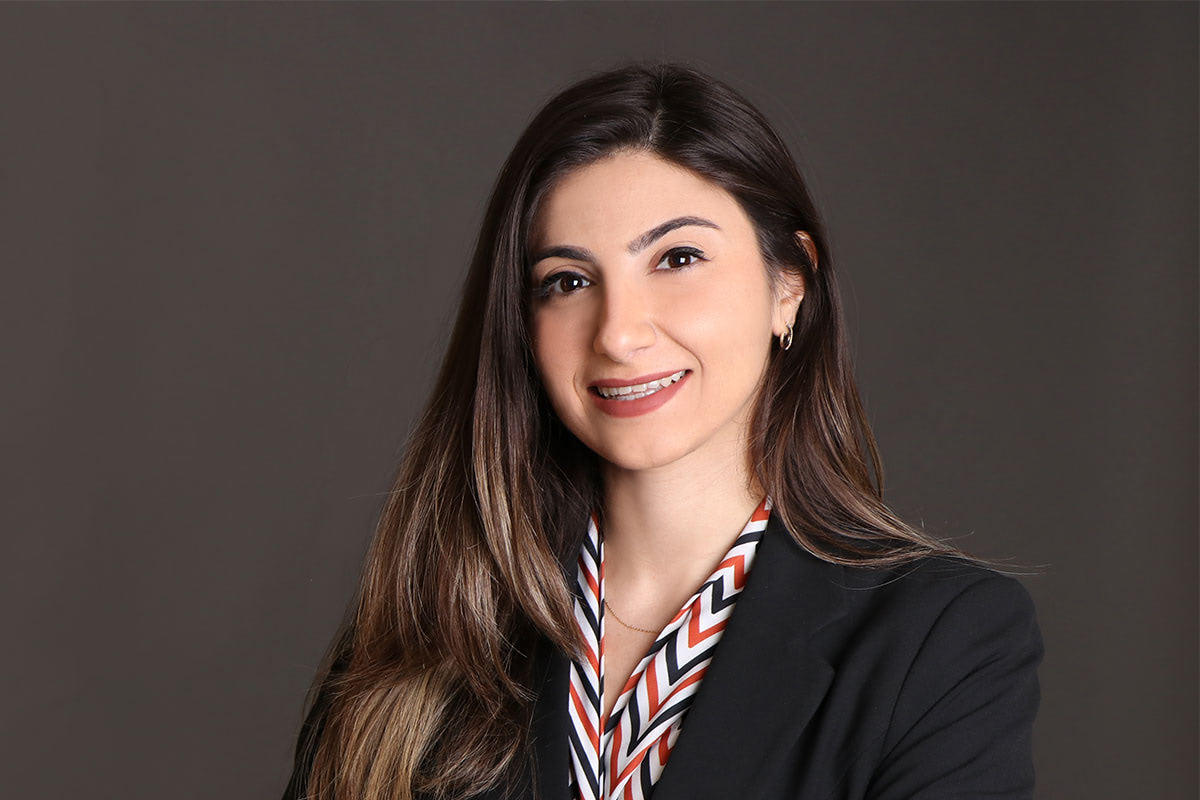 Joining a substantial number of her colleagues at the School of Pharmacy (SOP), Clinical Assistant Professor Yara Mary Kuyumjian recently earned the Board Certification in Critical Care Pharmacy – a strong endorsement of her expertise in delivering pharmacologic care to critically ill patients.
In fact, Dr. Kuyumjian's specialty is sought after in every intensive care unit (ICU). "An overwhelming sense of responsibility toward ICU patients, and their families, is what drives my interest in this field," she declared, explaining that due to their critical conditions, patients are usually subject to high-risk therapies which could result in medication-related errors. "Such errors can be even better prevented or addressed in the presence of a specialized pharmacist, especially one with credentials in critical care," she affirmed.
Dr. Kuyumjian, who is also an LAU alumna (BS '13, PharmD '14) and clinical pharmacy specialist in the Intensive Care Unit at the LAU Medical Center-Rizk Hospital, had fulfilled the criteria for eligibility and applied to the board examination last semester. Following this certification, she plans to continue her service to patients within the critical care setting, and contribute to expanding the interprofessional education opportunities for members of the healthcare team, including medical, nursing, pharmacy, nutrition and social work students and professionals.
Ultimately, Dr. Kuyumjian "aims also to advance the clinical pharmacy practice by showing the valuable and vital role of the clinical pharmacy specialist within the interprofessional team." In the classroom, she would like to focus on "incorporating more active learning strategies and simulation methods," which have become staples of learning across LAU's health sciences schools.
SOP Dean Imad Btaiche hailed Dr. Kuyumjian's board certification as "an important example of how SOP's clinical faculty are sustaining standards of excellence in clinical pharmacy practice and renewing their clinical and research capabilities." He congratulated Dr. Kuyumjian on expanding the list of board certifications among SOP clinical faculty, which includes pharmacotherapy, ambulatory care, geriatrics, cardiology and nutrition support, as well as added qualifications in infectious diseases.
To Dr. Btaiche, this goes beyond career path advancement, "to meet the needs of the expanded scope of pharmacists' practice, address the complexity of patient care, and to becoming a vital member of the healthcare team."
Drawing from the Society of Critical Care Medicine, Dr. Btaiche asserted that a critical care pharmacist is considered an indispensable member of the ICU, contributing to the delivery of a comprehensive, quality and cost-effective medication therapy to critically ill patients. "In the long run, this leads to improved patient outcomes," he said.
Clinical Assistant Professor of Critical Medicine and Clerkship Director of the ICU Fayez Abillama attested to Dr. Kuyumjian's "precision and technical accuracy in her approach to drug care, their interactions and side effects." He echoed the need for close collaboration between healthcare professionals, which he feels is owed to patients first and foremost. Having been a strong supporter of including a pharmacist in the ICU team, Dr. Abillama was especially delighted to work with Dr. Kuyumjian, whose "interventions are extremely judicious."
Beyond patient care, and as the medical center is growing in size and expanding its specialties and healthcare delivery, it is paving the way for increased interprofessional collaborative practice and clinical research capacities. In this regard, Dr. Kuyumjian's board certification goes toward "bolstering capacity building to our pharmacy students and residents by providing them with advanced clinical education and training opportunities," said Dr. Btaiche.