Friends of LAU Dispatch Massive Aid to Hospitals in Lebanon
In the wake of the August 4 blast in the port of Beirut, across the Atlantic Ocean, Manal Saab and her daughter Rashal Baz Zureikat helped to mount a multi-million-dollar effort to deliver urgent medical supplies to the people of Lebanon.
By Elida Jbeili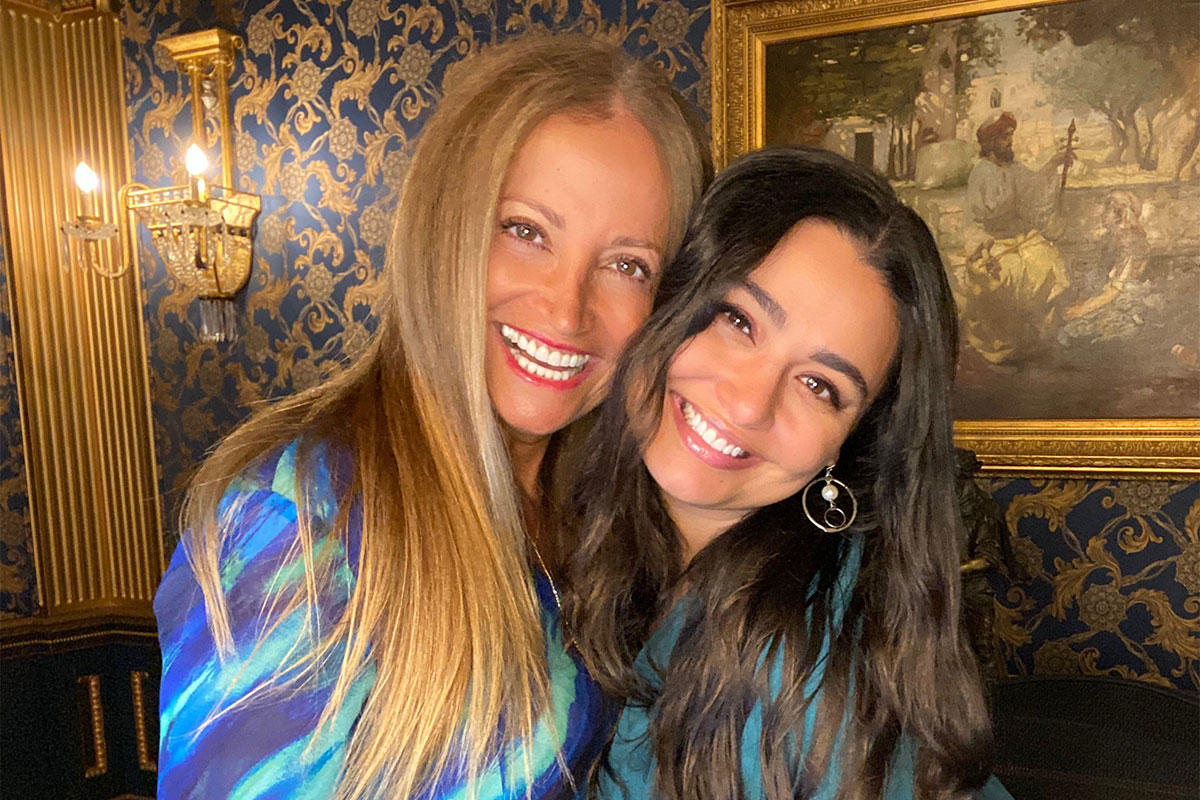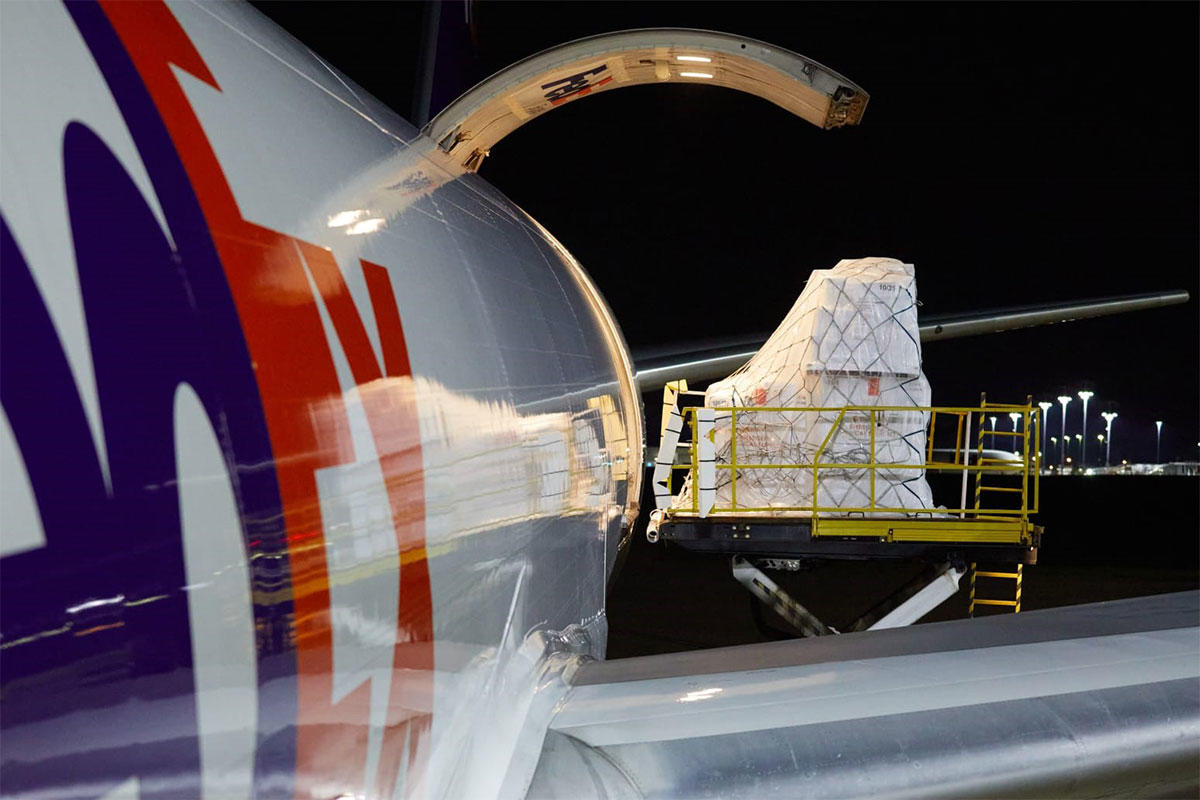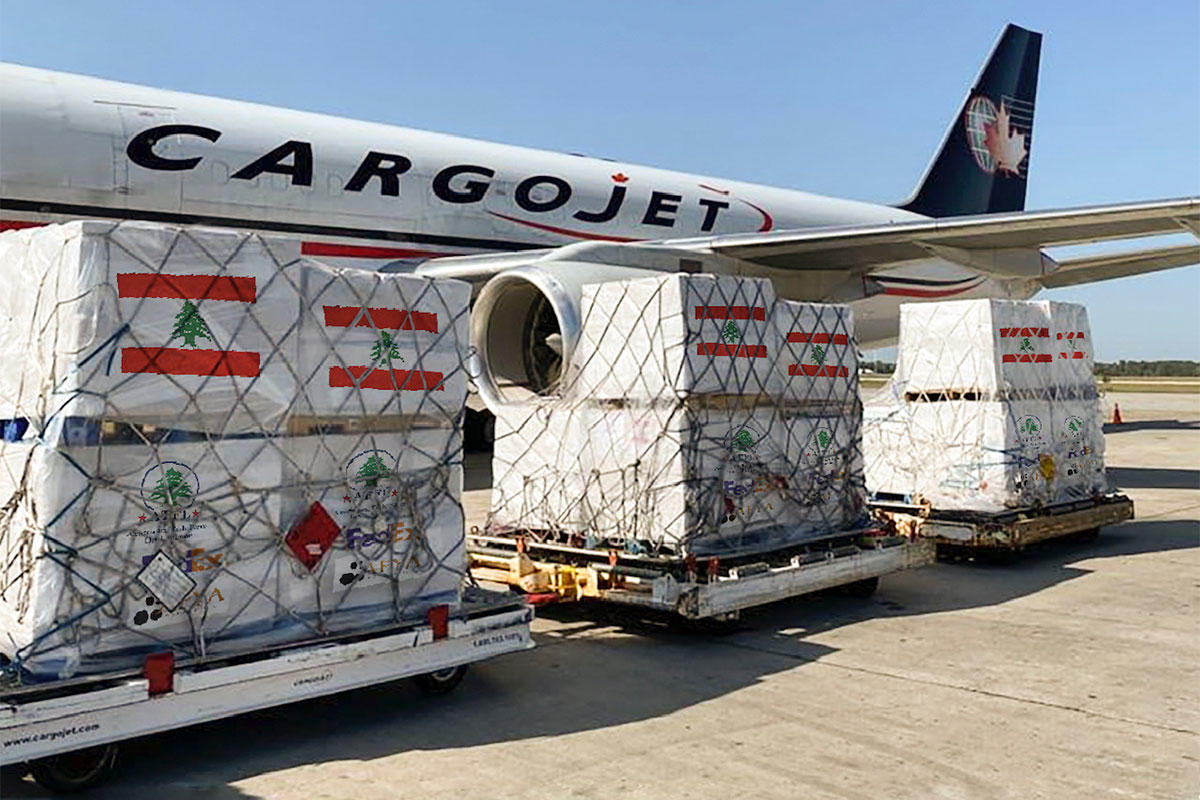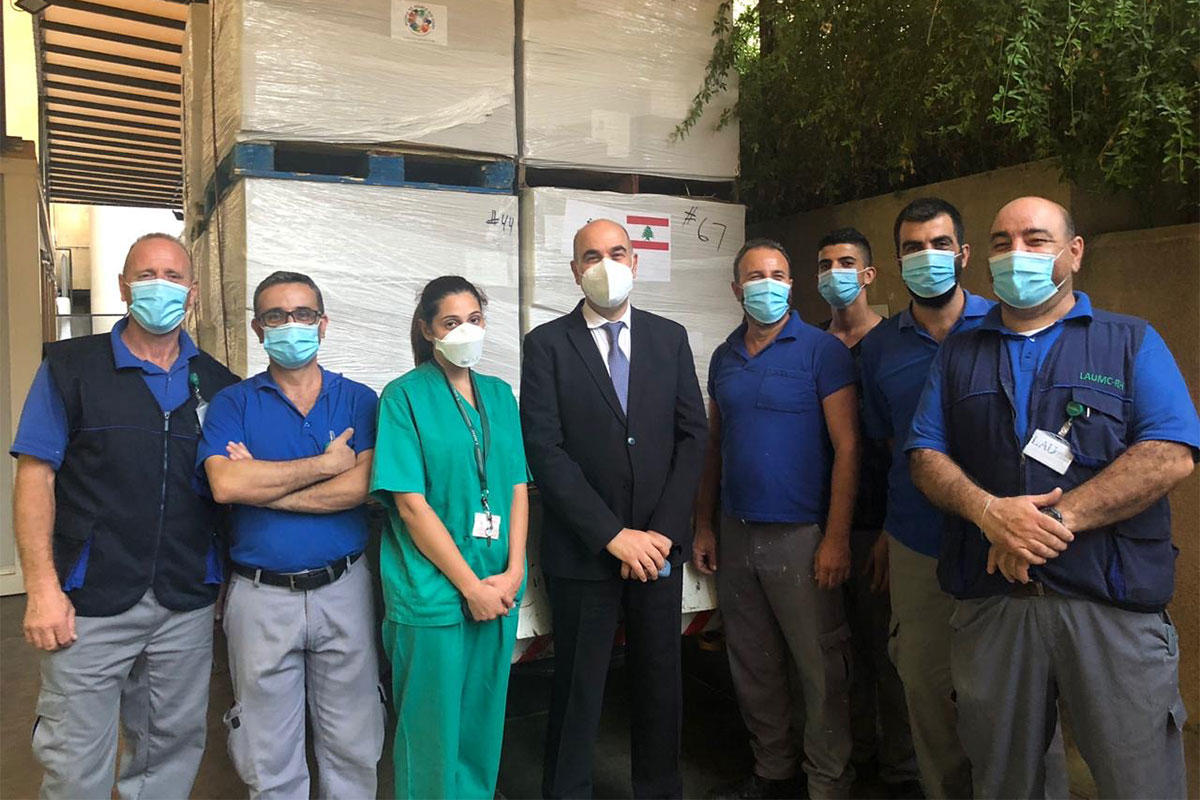 Lebanese-Americans Manal Saab and her daughter Rashal Baz Zureikat were among the many who were horrified to learn about the August 4 blast in the port of Beirut. Like countless others in the Lebanese diaspora, their first reaction was to make sure their loved ones in Beirut were safe; their second was to find ways to help.
Within 48 hours, and after being contacted by the American Task Force on Lebanon (ATFL), mother and daughter had put out calls on their social networks to mobilize the Lebanese and greater Arab-American community into a national effort to address the country's most urgent need: airlifting and delivering medical and pharmaceutical supplies and equipment to the five largest hospitals in Lebanon, including the LAU Medical Center-Rizk Hospital.
This massive undertaking became known as the ATFL Lebanon Relief Project, coordinated by the Ghassan and Manal Saab Foundation and the ATFL; other NGOs, like Anera, Afya Foundation and Direct Relief, were recruited to join the effort in addition to US government agencies.
Manal Saab had left Lebanon with her family during the civil war. Her relationship with LAU came about via her husband Ghassan Saab, the longest serving member of LAU's Board of Trustees. His unwavering support of the university since the civil war is rooted in his belief that LAU has an important role to play in providing world-class education for the youth in Lebanon and the Arab world, by virtue of its long history in the region, and proven legacy of quality education and community outreach. "I look at LAU now and I see a transformed university, a dynamic and successful institution," he once said.
Although they all now live in the US, the Saab's ties to Lebanon remains strong. Set on promoting the Arab American heritage and continued efforts in Lebanon, they are active members in such institutions as the American Arab Heritage Council, the Arab American National Museum, the Center for Arab American Philanthropy, the ATFL and many others.
Less than three weeks after the explosion, the first plane, donated to the Lebanon Relief Project by FedEx, touched down at Beirut Rafic Hariri International Airport with nearly $12.7+ million in medical and surgical supplies for hospitals in Lebanon. A second flight carrying over $6 million in additional supplies arrived in Beirut on September 29, 2020.
The logistical problems of getting the supplies from the US to Beirut did not deter the relief effort. Manal Saab recalled that "the first air transport was donated by FedEx, but because American- and Canadian-owned planes cannot land in Lebanon for security reasons, FedEx transferred all 227 pallets in Luxembourg to Cargolux, their partner carrier, that completed the delivery of the medicines to Beirut."
As close to six additional shipments piled up in various warehouses in the US, and demand for medicines, medical supplies, and equipment, particularly for critical care patients and PPE kept coming in, the Lebanon Relief Project had to make sure the second plane would be allowed to land in Beirut.
With the help of Sam Mraiche, President and CEO of MH Care Medical in Canada, a loaded cargo jet flew to Istanbul, Turkey. From there, Middle East Airlines (MEA) donated cargo space on its passenger planes to Beirut, adding additional and bigger passenger flights to complete transshipment within three days.
"Thanks to all involved, we were able to transcend four countries, extending healing hands into our beloved Lebanon," said Manal.
When it came to distributing the supplies, "we asked the hospitals and non-profits in Lebanon we are working with to collaborate in spreading the resources among them," Zureikat explained. "I receive more than 100 emails a day asking us to connect the dots. If we can't help directly, we put them in touch with someone who can. That reach will expand to smaller hospitals, clinics and pharmacies. As long as there is a flow of supply from the people here in the US, we should be able to deliver it into the right hands in Lebanon."
The Saab family is no stranger to philanthropy and empowering communities. When Manal took over from Ghassan Saab as CEO of Sorenson Gross Construction Services in Flint, Michigan, she opted to hire more women as well as recently arrived immigrants. Both she and Zureikat are involved in St. Jude Children's Research Hospital, the leading hospital in cancer research for children in the US.
"In my family," said Manal, "we see it as our duty toward our community because we truly believe that 'you take to make a living, but you give to make a life'."
This can be done in many ways, added Zureikat. "No matter where you are in life, or what success you are hoping to achieve, you always have something to give back, your time, your ingenuity, your platform, or your money. There are numerous ways to participate for the greater good."