In Memoriam: Leila Al Saleeby Dagher
LAU bids farewell to one of the longest serving and dearest members of its family, alumna Leila Al Saleeby Dagher.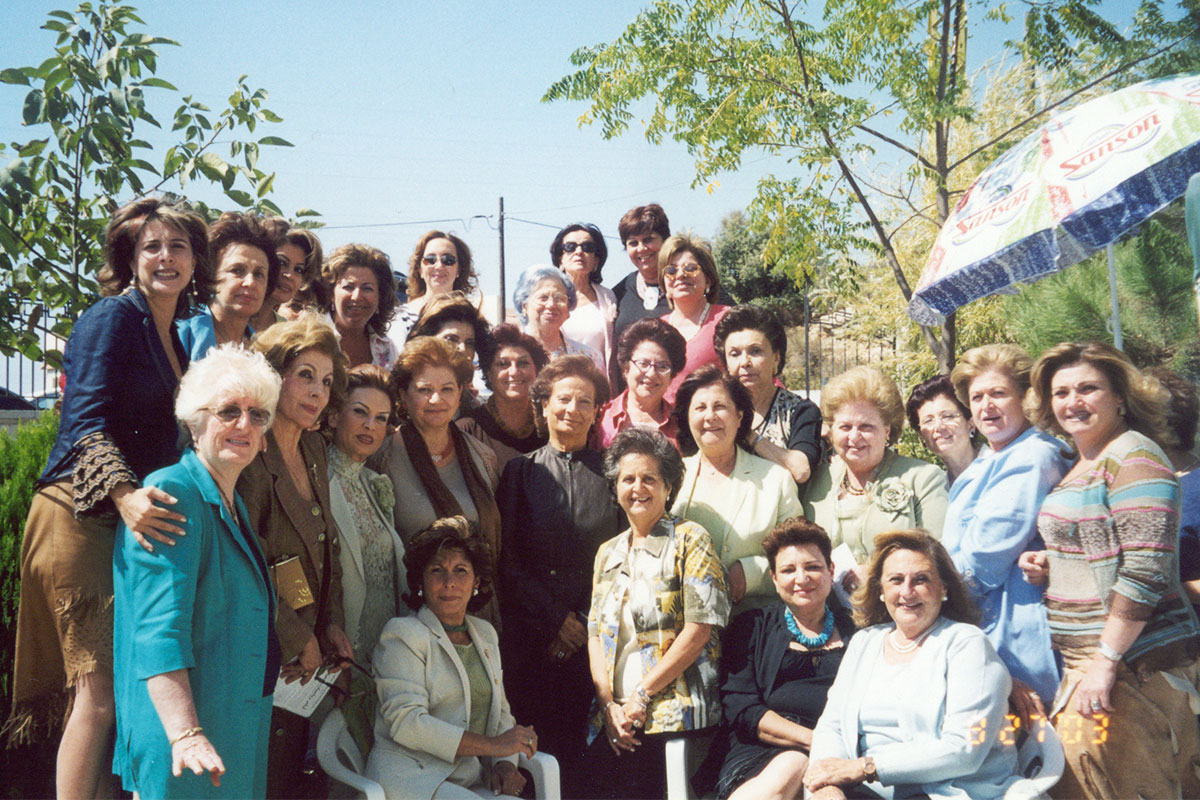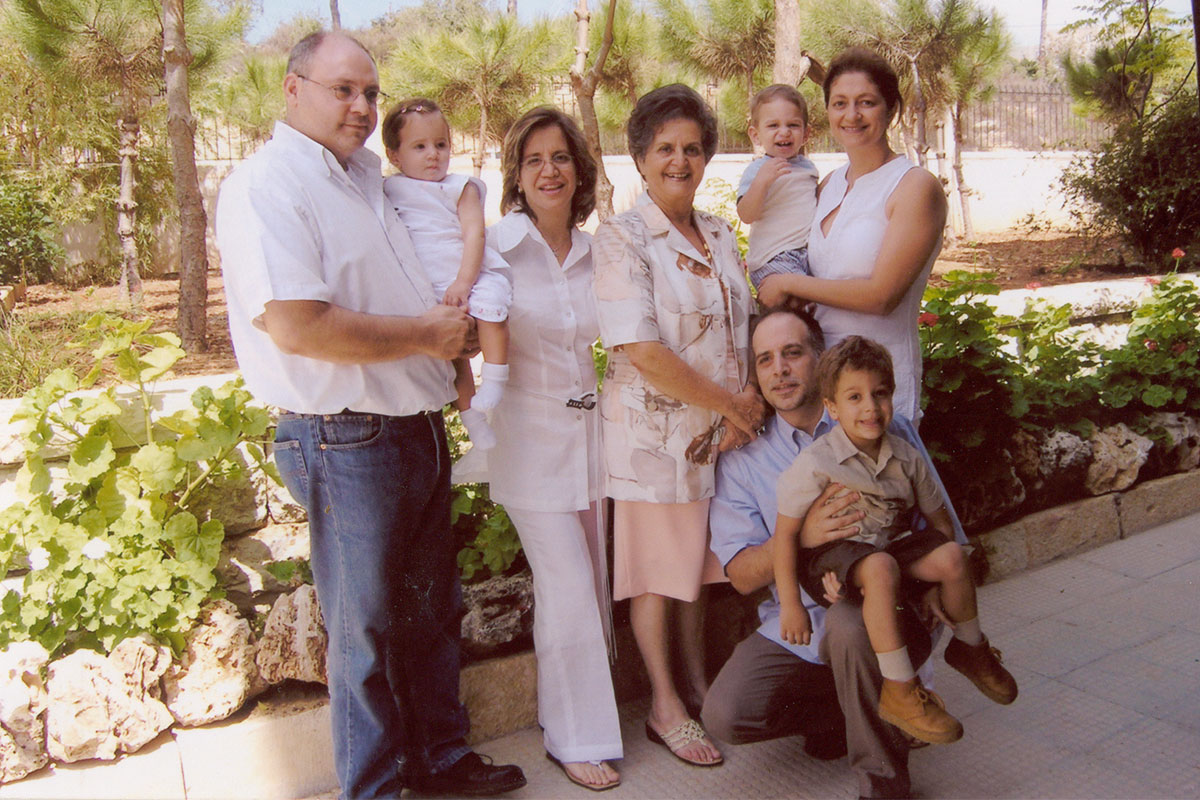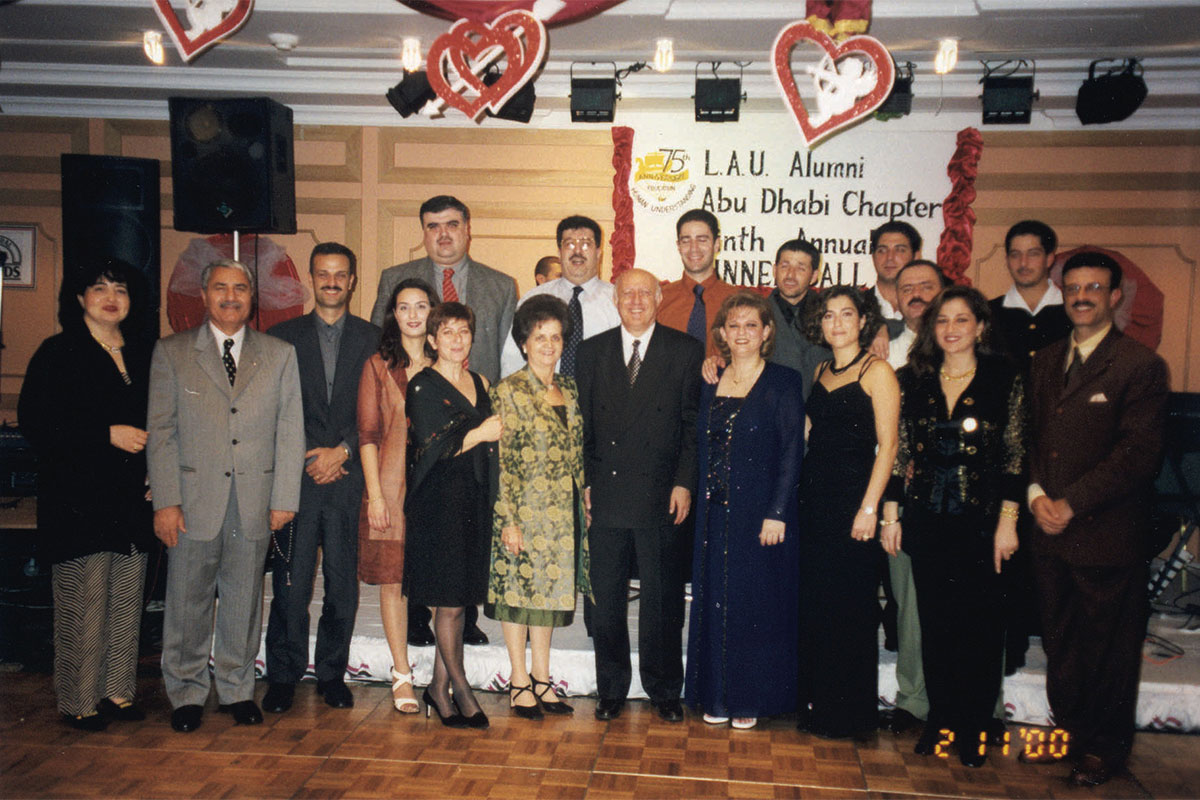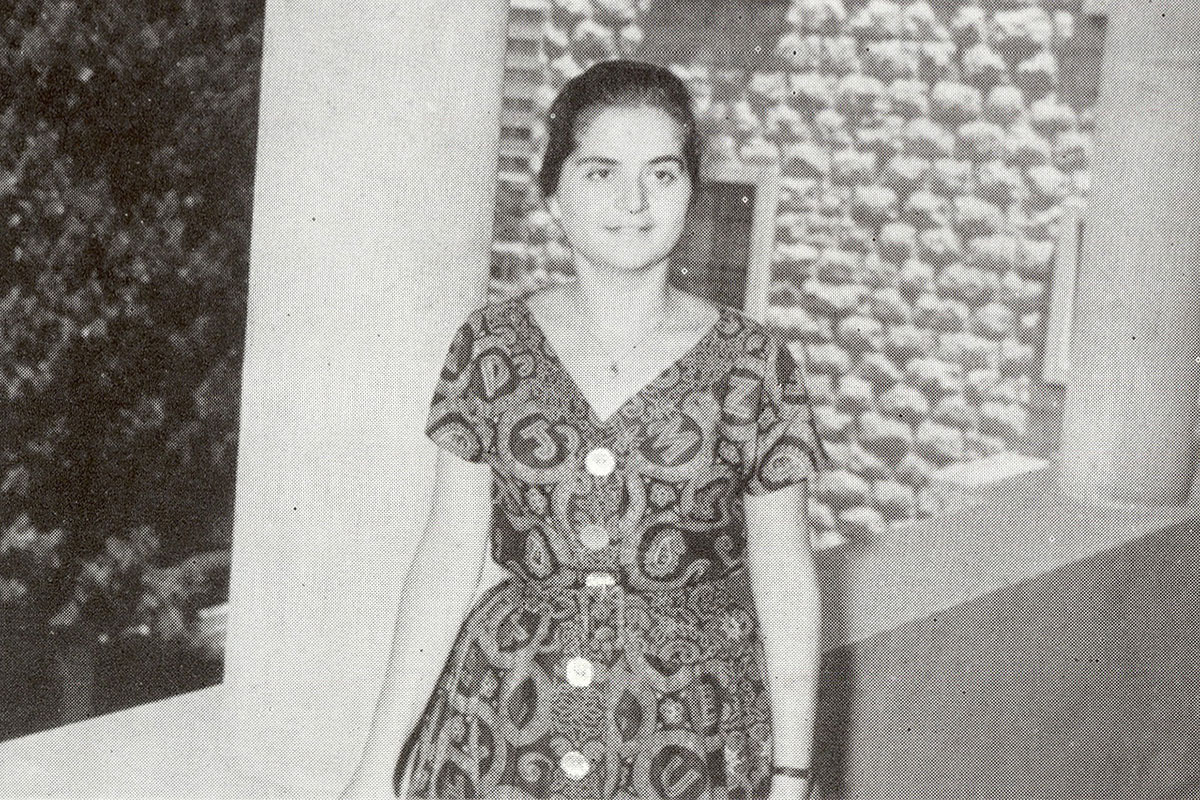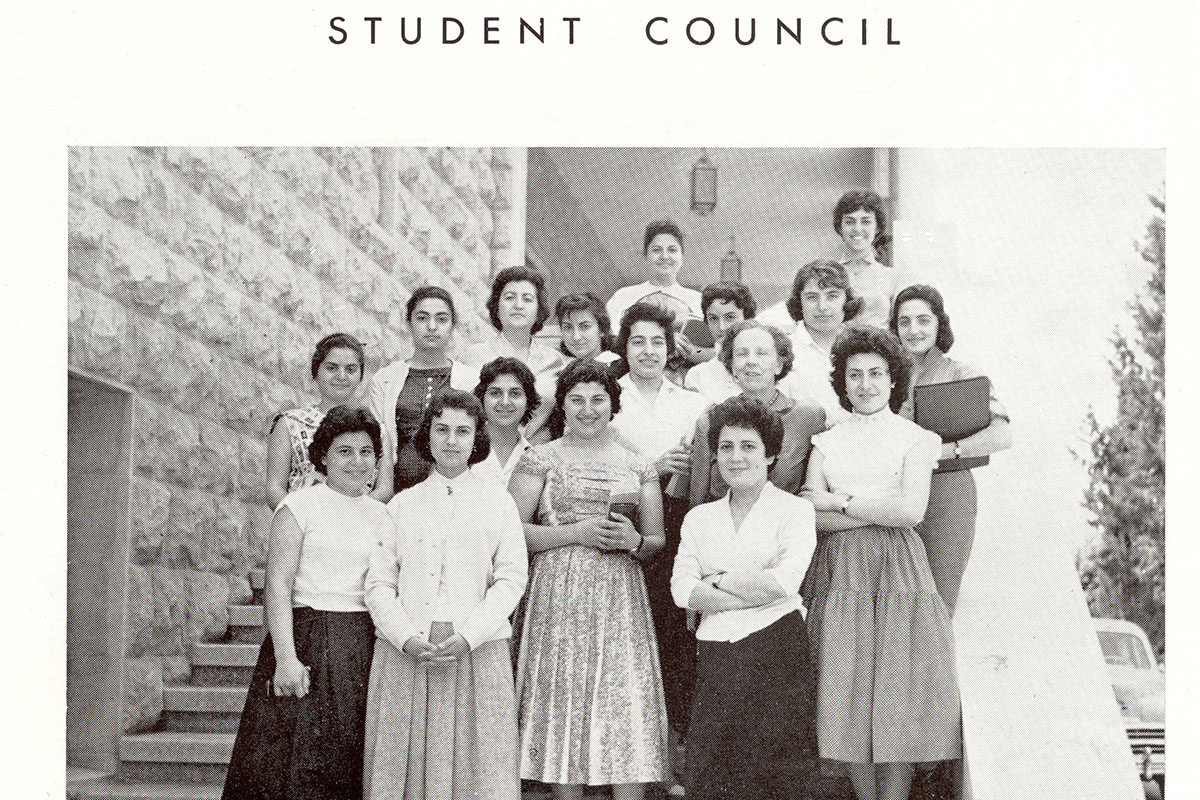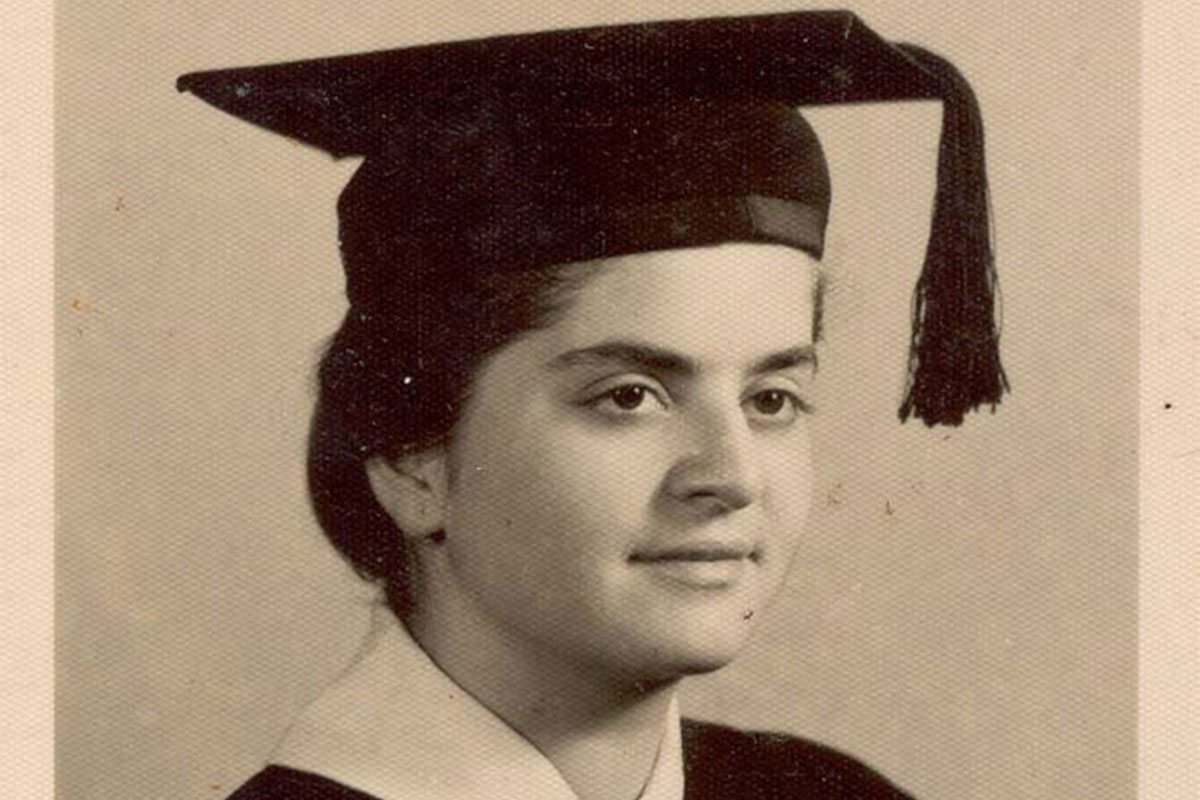 With a heavy heart, the LAU community bids farewell to one its pillars, alumna Leila Al Saleeby Dagher (BA '60), whose love and service to the institution spanned six decades. With her passing on November 17 of COVID-19, LAU lost a dedicated former president and board member of the Alumni Association, member of the Board of International Advisors, consultant to the Vice President for Student Affairs, and former director of relations and former director of admission.
The youngest of five, Al Saleeby Dagher was born in Souk El Gharb, to the family of one of Lebanon's first ophthalmologists. Her father was keen on educating his children and she followed in his and her siblings' footsteps to attend university after graduating from Collège Protestant Français (CPF).
She attended Beirut College for Women (BCW) – as LAU was known back then – from 1956 until 1960, where she obtained a BA in Education, and went on to pursue an MA in Psychology at the American University of Beirut (AUB), graduating in 1962. Al Saleeby Dagher then taught at CPF, the Hotel Management Institute of Dekwaneh and the American School for Girls.
In 1976, she became the director of the National Protestant College, which is tied to the National Protestant Church of Lebanon and remained at the helm until 1987. That year, she completed a second MA from AUB, in Education Administration, as her son Nicholas graduated from LAU.
Throughout, Al Saleeby Dagher never forgot her alma mater and the vibrant social and academic life she enjoyed during her undergraduate years. She had been the president of the freshman class, secretary of the student council, vice president of the student council as a junior and president as a senior.
Despite a busy social life, Al Saleeby Dagher singled out two events from her bachelor's years that truly made her fall in love with LAU: she taught at the Neighborhood House, a student-run school for children who could not otherwise afford an education and took part in a literacy program that targeted female workers of Lebanon's national tobacco company. She was awarded the Sophomore Scroll, the Social Service Pin and the Torch Award – the highest award given to a student upon graduation.
That love brought her back to LAU in 1987 as a director of relations, a role that targeted the recruitment of new students. It involved handling university publications, media and embassy relations, school visits, church organizations, admissions and alumni.
She traveled extensively to promote LAU with prospective students and strengthen alumni ties to the institution. She helped revive and set up new alumni chapters in Damascus, Aleppo, Amman, Kuwait, Jeddah, Riyadh, Al Khobar, Muscat, Manama, Dubai, Abu Dhabi, Doha, Nicosia, Athens, Paris, London, Geneva and Cairo. In a way, Al Saleeby Dagher's efforts laid the groundwork for some of the most vital offices in present-day LAU.
"If LAU could give birth, Leila would be its daughter," said Assistant Vice President for Alumni Relations Abdallah Al Khal. "Her love for the university was so spiritual and surreal. I have never seen such a relationship between a human being and a place. Everybody loved Leila and Leila loved everybody. She will always be the idol of LAU's alumni and will be painfully missed."
Starting in 1997, Al Saleeby Dagher dedicated herself entirely to admissions as a director until the end of the 2004-05 academic year, when she became a consultant to then Vice President for Student Affairs Layla Nimah.
"Leila believed in proper etiquette. Yet she left us without as much as a goodbye or allowing us to see her," said Dr. Nimah. "Whenever I think of her, I will do so with a smile in my heart. She was truly an exceptional human being."
Steadfast in her support of LAU, Al Saleeby Dagher's role was far from over on her retirement. She continued to champion LAU by recounting its history, offering guidance and support to students and alumni and frequenting alumni functions and university events, where she gave invaluably to the institution.
At the 2010 Alumni Reunion in Beirut, Al Saleeby Dagher celebrated her 50th graduation anniversary. At the event, she said: "Today, I coincidentally came across a poem that says: 'My age is measured according to my soul and not in the years I live.' As I approach 70, I feel that my soul is stable at the age of 20."
Her passing has been received with an outpouring of sadness and disbelief from friends and colleagues at LAU who recalled her with deep affection and respect.
Al Saleeby Dagher is survived by her son Nicholas (BS '87) and daughter Roueida Dagher Mouaikel (BA '91) and grandchildren.
"Mrs. Al Saleeby Dagher was a larger-than-life figure at LAU, and her loss will be deeply felt by our community," said LAU President Michel E. Mawad. "She was a paragon of generosity and kindness, who devoted herself full-heartedly to the university, its students, and alumni. Our thoughts and prayers are with her family in their time of grief."
LAU has created the Leila Al Saleeby Dagher Memorial Endowed Scholarship Fund in her honor. If you wish to donate, go to https://giving.lau.edu.lb/donate.