LAU Announces Over $80 Million in Financial Aid and Scholarships
More than 3,000 current and new students will benefit from the boost in need-based financial aid for the spring semester.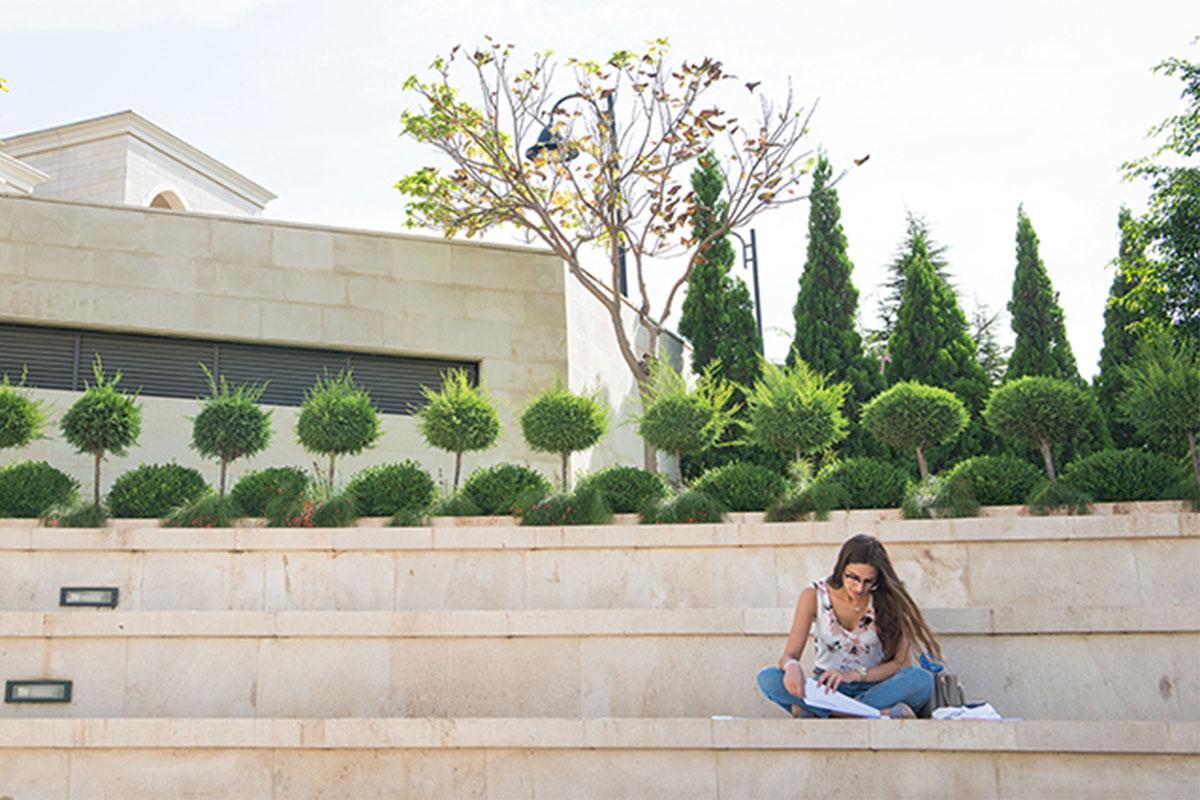 Set on doing its utmost to mitigate the consequences of the collapse of the national currency and safeguard its students' right to a higher education, LAU has increased the amount of financial aid and scholarships to more than $80 million per year.
Accordingly, the university has sent out 2,850 emails to financial aid students informing them that they will automatically benefit from the increase. In effect, 1,980 of those, or 70 percent, would have to pay up to an additional two million Lebanese pounds for the spring semester, while 870 of them will have to pay between two and six million Lebanese pounds on the premium. The university also expects to receive more applications in the coming weeks.
With 65 percent of LAU students benefitting so far from financial aid and scholarships, the increase aims to help ease the burden incurred by the adjustment of fee charges in the Lebanese pound as the university implements a survival plan that is crucial to its sustainability.
"Minutes after the emails were sent out, our inboxes and WhatsApp accounts were flooded with messages of appreciation," said Assistant Vice President for Enrollment Management Abdo Ghie. "It has always been, and will continue to be, our duty and obligation to help every single deserving student enroll at LAU. It is not an easy task, but we are up to the challenge."
Assistance with additional financial aid, he added, will also target prospective students joining the university in September 2021. "I tell them 'apply' and don't be afraid. We are here to help."
News of the additional financial aid was welcomed by the student council, students in general and their parents, who were both relieved and pleasantly surprised by the speed with which the university took action and the final outcome.
"We had reviewed, in advance, the financial status of all students benefitting from need-based aid and adjusted their packages with an additional subsidy," said Senior Director of Financial Aid and Scholarships Ghada Abi Fares. "Once the university's official decision was announced, we worked for two very long days to email the decisions a week ahead of the previously set December 18 deadline to relieve the students from additional worry and anxiety so they can focus on their final exams."
Having exhausted all avenues to keep the university and the LAU Medical Center-Rizk Hospital that serves the community afloat in the face of the freefall of the currency and COVID-19, LAU had no option but to adjust the amount it charges in Lebanese pounds to stave off a deficit from which it is unlikely to recover.
Nevertheless, the university will continue to support and stand by its students, while ensuring the survival of the institution upon which their future and that of forthcoming generations depend.
"We are fully aware of the great weight that our students and their families shoulder under these difficult conditions," said LAU President Michel E. Mawad, "and we will do everything in our power to share that burden as much as our duty toward the survival of the university, its faculty and its staff will allow."
He added: "First and foremost, the onus is on us to reduce the operational losses, which have exceeded tens of millions of dollars, that threaten the university's performance and standing in Lebanon and the Arab world and its ability to safeguard its high educational standards."