LAU MUN Among Winners of the 2020 Refugee Challenge
Comprehensive draft resolution to set up an international database of job opportunities for refugees addresses their economic inclusion.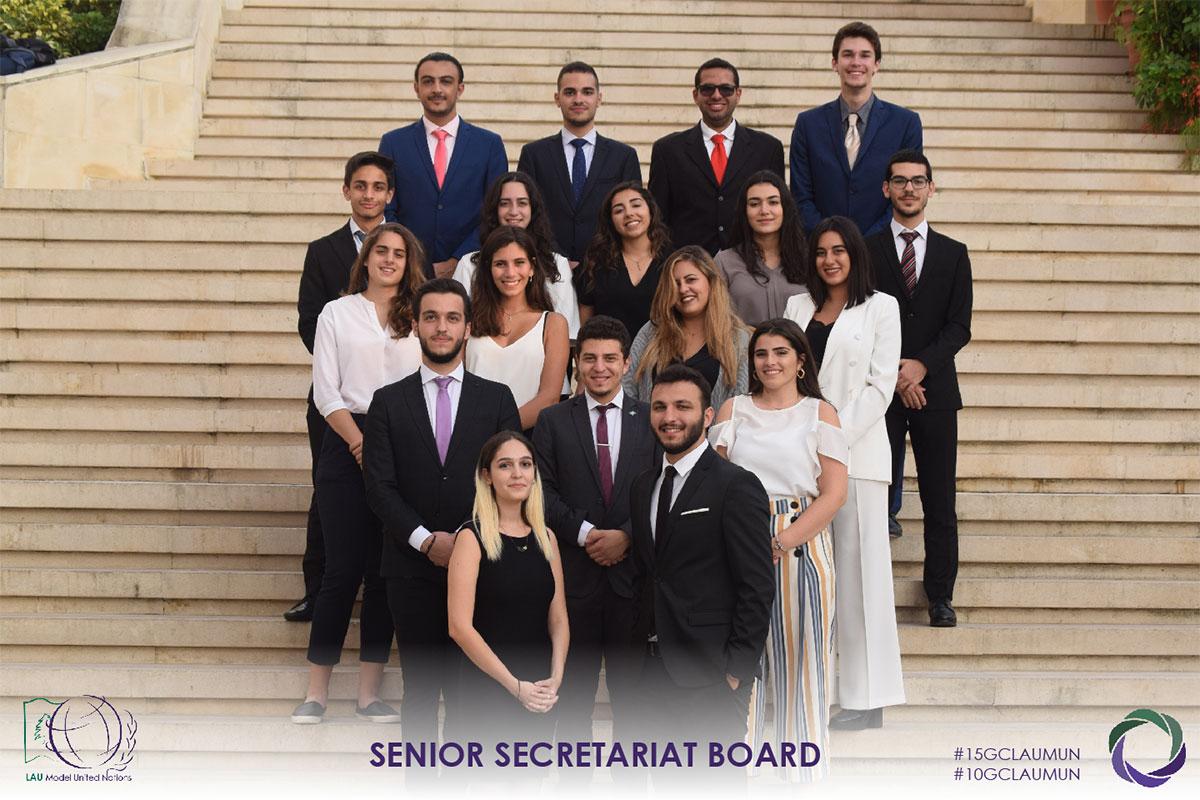 Delegates from the LAU Global Classrooms Model United Nations (GC MUN) program were among eight winners worldwide in the 2020 MUN Refugee Challenge, competing against more than 20,000 students from 75 countries.
Addressing the Economic Inclusion of Refugees – one of four categories in the challenge – their proposal was to create an international database of job opportunities for refugees, allowing employers to e-scout them based on their qualifications and skills.
Resolutions that emerged from debates throughout 2020 were presented to a jury comprising members of the United Nations High Commissioner for Refugees (UNHCR), young refugee leaders and independent experts, who assessed them according to the students' knowledge and understanding of the topic and the quality and practicality of their recommendations.
In a video conference initiated by LAU alumna and UNHCR Public Information Officer Lisa Abou Khaled (BA '11) and Associate Communications Office Pauline Eluère to congratulate LAU MUN, UNHCR Representative for Refugees in Lebanon Mireille Girard and Deputy Representative for Protection Karolina Lindholm Billing highlighted the significance of the win.
The idea, they said, addresses the refugees' aspirations to be self-reliant and secure their livelihood, and it does so through a comprehensive watertight draft proposal covering all aspects from mental health to funding – a prerequisite for policy change.
Indeed, the 10-clause draft resolution, laid out by Under Secretary General for Training & Educational Development and member of the Executive Committee of the Programme of the United Nations High Commissioner for Refugees Laeticia Kamel, covered every step from teaching English to refugees, collaborating with ministries and NGOs for funding and setting up centers, right through to a Mental Health and Psychological Support (MHPSS) strategy worldwide, with the goal of empowering refugees and maximizing their ability to contribute to their host countries through their innovative minds.
Clara Yahchouchy, a 10th grader from Collège des Saints Coeurs-Kfarhbab, had originally contributed the winning idea as part of a collective resolution at the LAU MUN conference, where she was simulating New Zealand. "The database," she said, "would allow employers worldwide to e-scout refugees," with the help of the local UNHCR office in each country. Yahchouchy was awarded the Secretary General Award, which earned her a partial scholarship for undergraduate studies at LAU.
LAU had 3,000 students participating in its LAU MUN program for academic year 2019-2020, with 57 students on its Executive Committee, headed by Secretary General of GC LAU MUN Anthony Arif and Kamel. Trainers included ExComm Chairperson Rawan Hijazi, Co-Chairperson Elio Tahan, Assistant Chair Ali Ghaddar, and directors Nour Sabra and Raghida Al Hamedi.
Assistant Vice President for Outreach and Civic Engagement (OCE) Elie Samia remarked that "the true winner of the project is the LAU MUN program that, since its inception in 2005, has already given 3,200,000 hours of peace building and diplomacy to more than 60 thousand middle- and high-school students throughout Lebanon."
"The culture of civic engagement at LAU," he added, "has mobilized, motivated and trained around 16,000 LAU student leaders from various majors. This is a culture that LAU believes in and that OCE embraced and implemented with passion."
The announcement was made during the High Commissioner's Dialogue, a high-level event that brings together diplomats, experts and refugee leaders, during which a video featuring Yahchouchy was broadcast.