LAU Petroleum Engineers Recognized for Twin Accomplishments
A team of students qualified for an international championship, while the SPE student chapter received a prestigious award.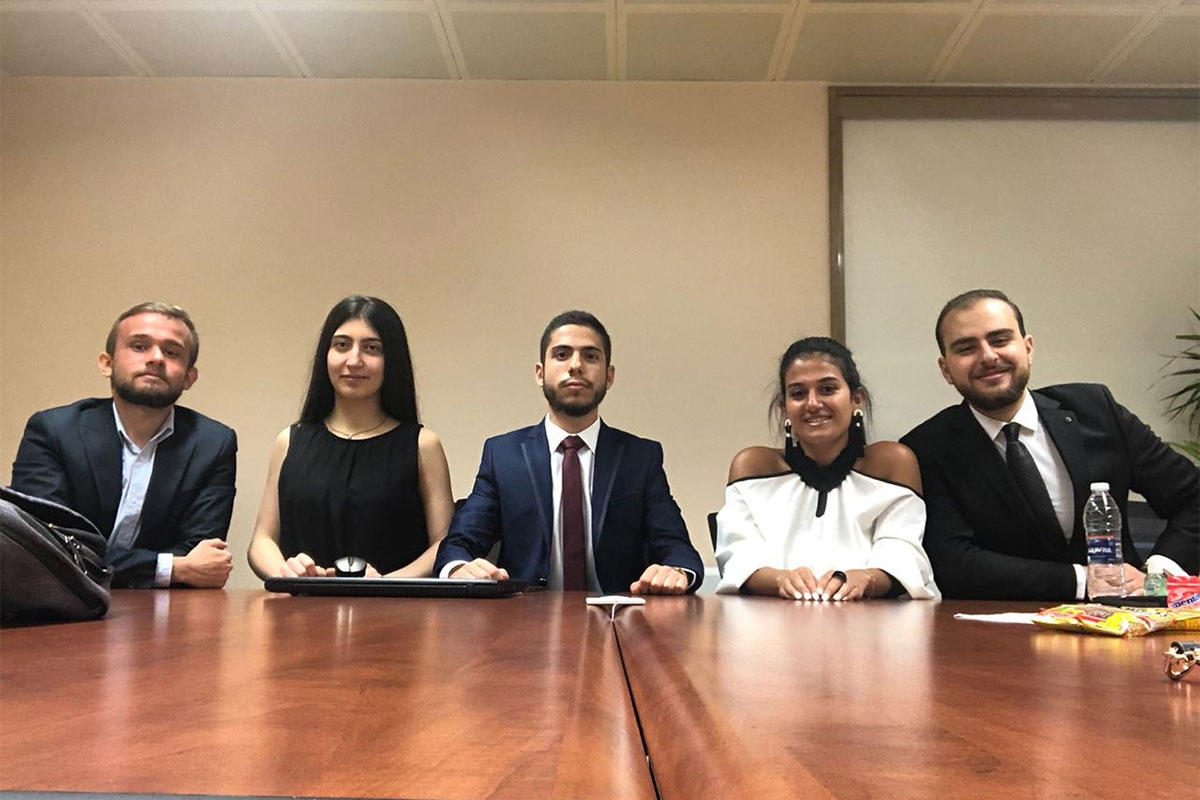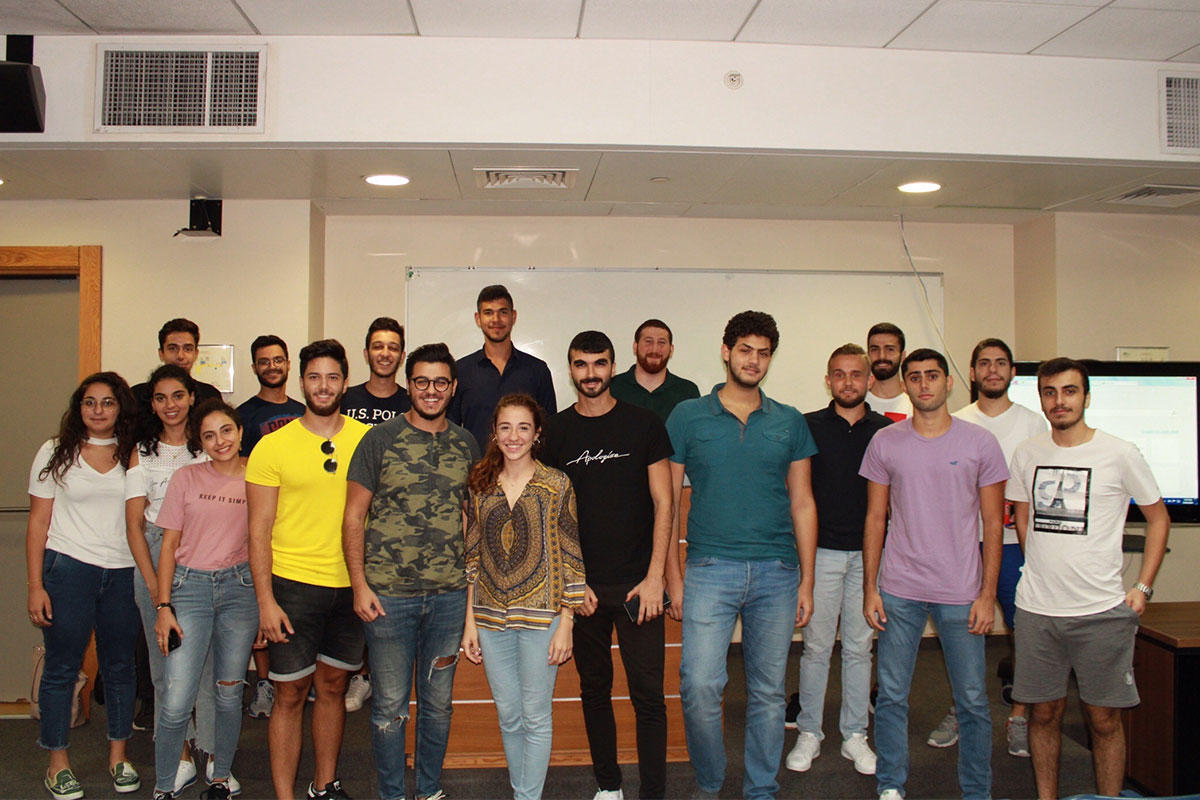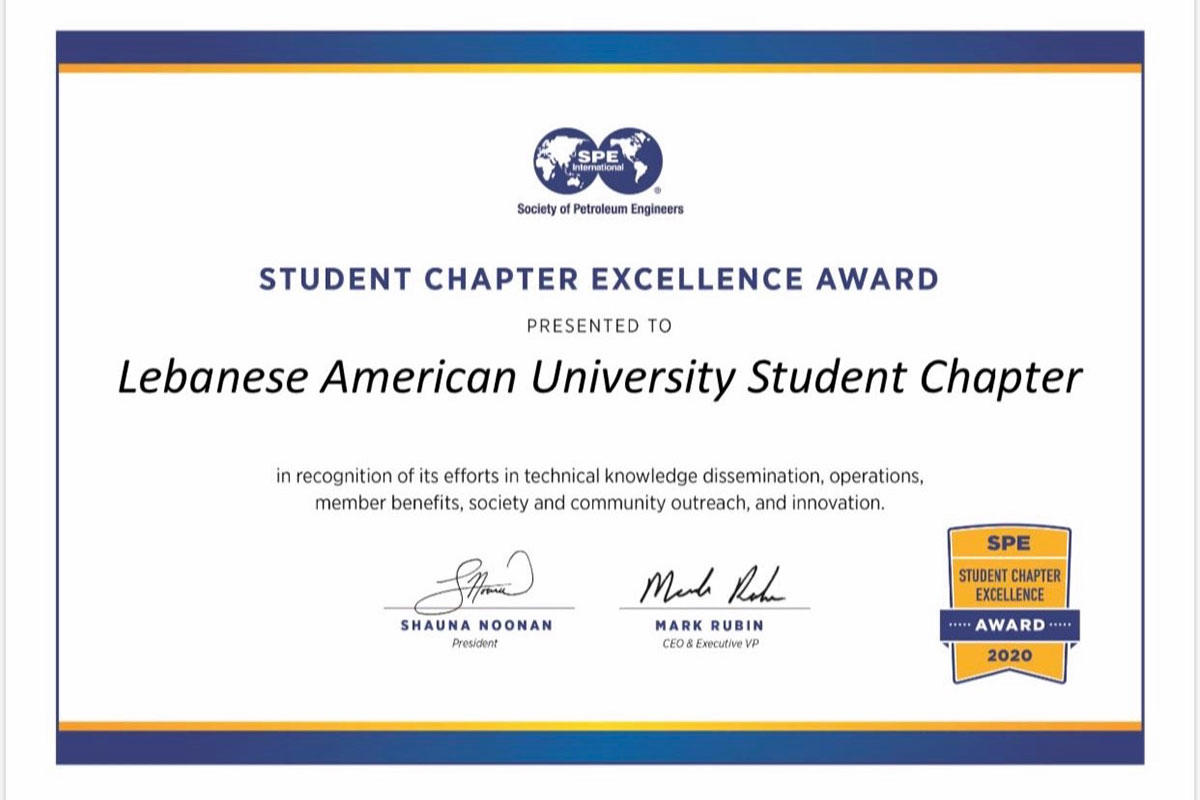 LAU Petroleum Engineering students have earned dual recognition through two separate accomplishments this month.
First, a team of five petroleum engineering students seized the fourth spot in the PetroBowl Regional Qualifiers, held virtually this year, to determine the region's top five teams. The students are Mahdi Darwich, Hany Abou Fakher, Adnan Ibrahim, Marie-Helena Dirany, and Mariam Shreif.
As such, the LAU team has qualified to participate in the International PetroBowl Championship, held during the Society of Petroleum Engineers'(SPE) Annual Technical Conference and Exhibition every year. Due to the COVID-19 pandemic, the logistics surrounding this year's competition have yet to be confirmed by SPE.
Considered the SPE's largest student competition, the PetroBowl contest pits student chapters from around the world against each other in a quick-fire quiz that covers topics relevant to the petroleum engineering industry.
In another outstanding development, the LAU Student Chapter of the SPE have been awarded the Student Chapter Excellence Award for 2020. It is the second highest honor students may receive, as this award is given to 80 out of 400 – the top 20 percent of student chapters worldwide.
The award recognized the chapter's activities within the industry, which have spanned operations, planning, community involvement, professional development and innovation.
SPE Student Chapter President Joelle El Sayegh pointed to the difficulties that she and her peers had faced this year, as the whole country weathered one crisis after another.
"We know the past year has been unique, yet our chapter continued to fulfill SPE's mission and serve their members," she said.
El Sayegh also recognized the chapter's academic advisor, Assistant Professor of Petroleum Engineering Zisis Vryzas, and her peers in the chapter: Vice President Hani Abou Fakher, Chairperson Hassan Khalife, Treasurer Maan Chahal, and Secretary Rudy Abdel Massih.