LAU's Alumni Awardees Announced
Dr. Petra Khoury and Mohamad Mourad recognized for their stellar careers in health and business, respectively.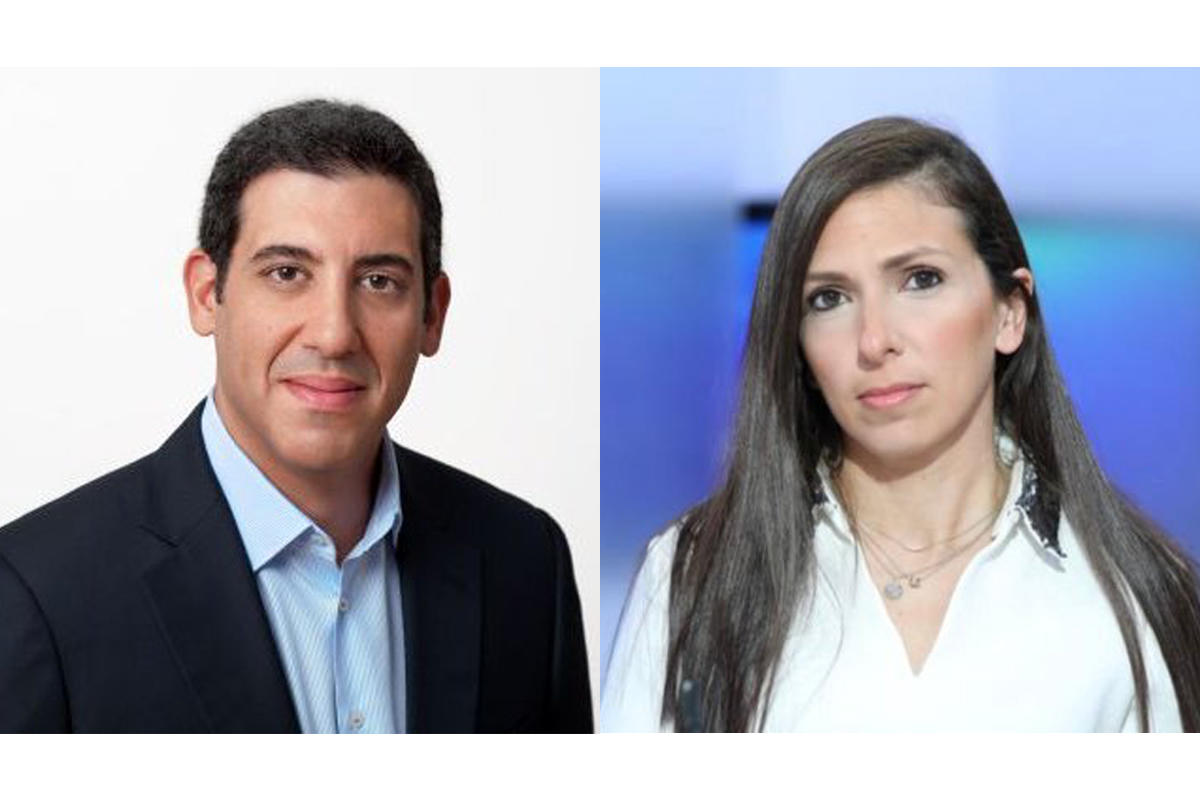 As exceptional circumstances halted LAU's Homecoming Week ritual this summer, the Alumni Relations Office was keen to recognize two outstanding alumni – whose work continues to leave a mark in Lebanon and beyond – in keeping up with an annual university tradition.
Indeed, "the alumni awards are a means for LAU alumni to express pride in each other's achievements and constructive contributions to society," remarked Assistant Vice President for Alumni Relations Abdallah El Khal.
The recipient of the Alumni Recognition Award is Dr. Petra Khoury (BS '04, PharmD '05), honoring her outstanding service to the country. She has most recently been an active member of the National Committee for the COVID-19 Pandemic, where she was instrumental in proposing healthcare policies and contributing to the containment of the coronavirus in Lebanon.
Thanking her alma mater through a tweet, Dr. Khoury felt "honored and humbled" to have received this award. Since graduating from LAU, she had completed her pharmacy residency program at Massachusetts General Hospital – Harvard University in Boston, where she specialized in infectious diseases. Thereafter she completed the Quality, Safety, Leadership and Informatics Program at Harvard Medical School.
Upon returning to Lebanon, Dr. Khoury served as Chief Quality and Compliance Officer at American University of Beirut Medical Center from 2012 to 2020, providing oversight over quality, safety, risk management, medico-legal matters, accreditations and regulatory compliance. She is also the former Advisor to the Prime Minister for Health Affairs.
Vice President of Partnerships for Instacart Mohamad Mourad (BS '94) received the Alumni Achievement Award, recognizing his significant professional career. Working for one of the fastest-growing e-commerce companies in the US, he had made his move from Google a year ago, where he had served as senior director for YouTube products partnerships.
In fact, Mourad had hit the ground running right after attaining his degree in economics from LAU, as he held multiple leading positions in succession: a regional manager for Beam Engineering, a business planning manager for Mars, a principal at Booz & Company and a managing director for Google's MENA operations. In parallel to his stellar career, he had earned an MBA from INSEAD in 2001.
The two awardees were nominated by peers and selected by a committee with representatives from the university's offices of Academic Affairs, Student Affairs, Alumni Relations and the Alumni Associations. This year's nominations had spanned diverse fields – psychology, healthcare, adverting, business, engineering and social work.
———
Browse the list of previous honorees and update your contact information to be notified when nominations open up for 2021.