LAU's First Cohort of Millennium Fellows Have Big Plans
From urban planning to coding and creating job networks, promising student projects will be placed on a solid path for advancement.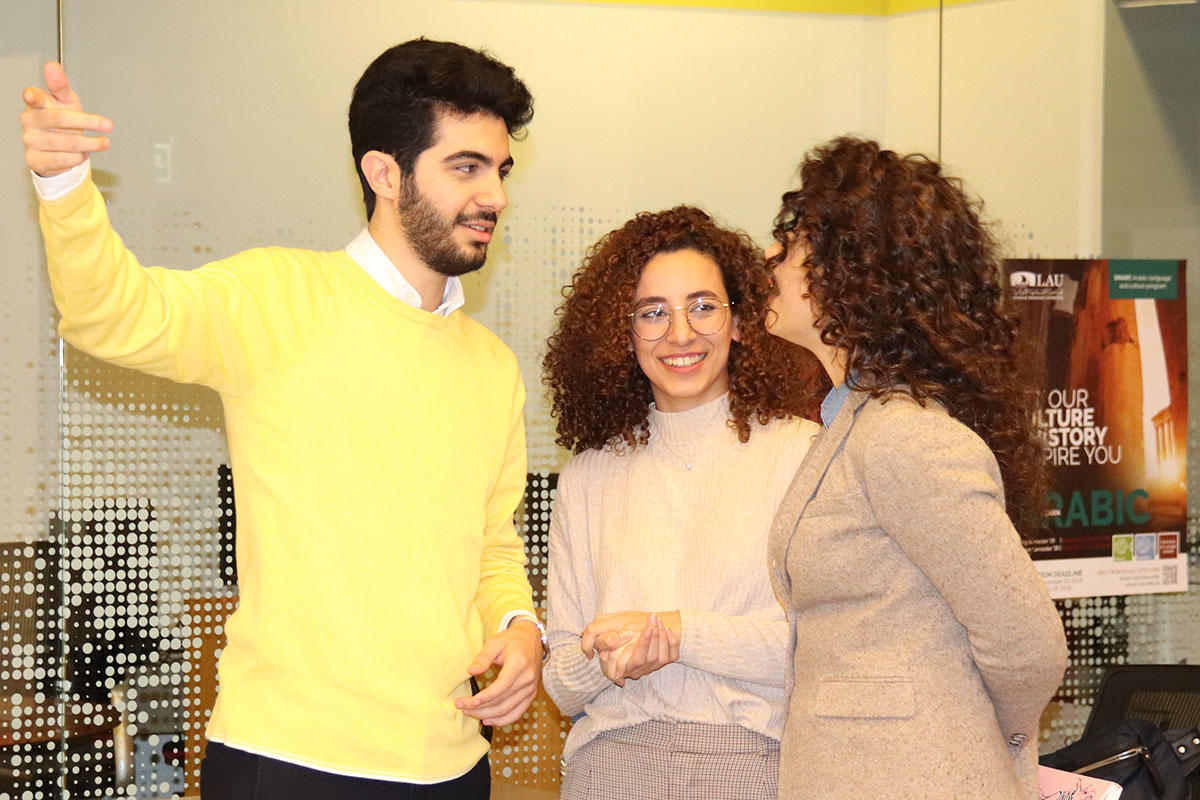 For the first time at LAU, 11 undergraduate students have been selected to join the Millennium Fellowship, a semester-long leadership development program designed to improve their organization, partnership building and community impact skills.
Joining a worldwide network of 1,438 peers from 80 campuses across 20 countries, the students have been selected for their proven leadership in relation to the United Nations' Sustainable Development Goals (SDGs).
The program, which is made possible through a partnership between Millennium Campus Network (MCN) and the United Nations Academic Impact (UNAI), was first announced to LAU students by the Outreach and Civic Engagement Department (OCE), which continued to support them throughout the rigorous application and selection process last spring.
"I was encouraged by my mentors at the OCE to apply, especially as I was already working on a project related to SDG4 – Quality Education," said Mahmoud Basma, who is also a scholar of the LAU University Scholarship Program (USP). Basma saw the fellowship as "a great opportunity to develop my ideas properly and connect with like-minded, enthusiastic fellows."
Through his project, Basma hopes to introduce high-school students to coding and programming, with the help of graduate and undergraduate students who are fit for and passionate about teaching coding.
Architecture major Leen El Harake, who already identifies as a student activist, felt compelled to apply to the fellowship, as it was "a chance to develop one-off initiatives and combine them to create a full-fledged project."
With the majority of Lebanese residing in dense cities, El Harake's project, Urban Intervention, invites university students to reassess current urban planning policies, identify main challenges and present alternative, sustainable and innovative solutions in response.
"The inherent value of the project is in encouraging the new generation to reclaim their right to the city," she said.
For Karem Al Aridi, the fellowship will "create a ripple effect, and hopefully lead to infinite opportunities to help our community." Targeting SDG 8 – Decent Work and Economic Growth – he is proposing to create Career Hub, a network of unemployed graduates with ideas worth implementing.
Ultimately, as El Harake notes, "there is a lot of value in having a platform where we can share our individual experiences because we are very likely to face similar challenges." She hopes to be able to navigate the challenges pertinent to Lebanon, alongside her LAU peers, as well as through interactions with the worldwide community of fellows.