Lebanese Heritage Now at Fingertips
The Center for Lebanese Heritage offers invaluable access to its content, news and upcoming events through the launch of a mobile app, a rich webinar lineup and publications.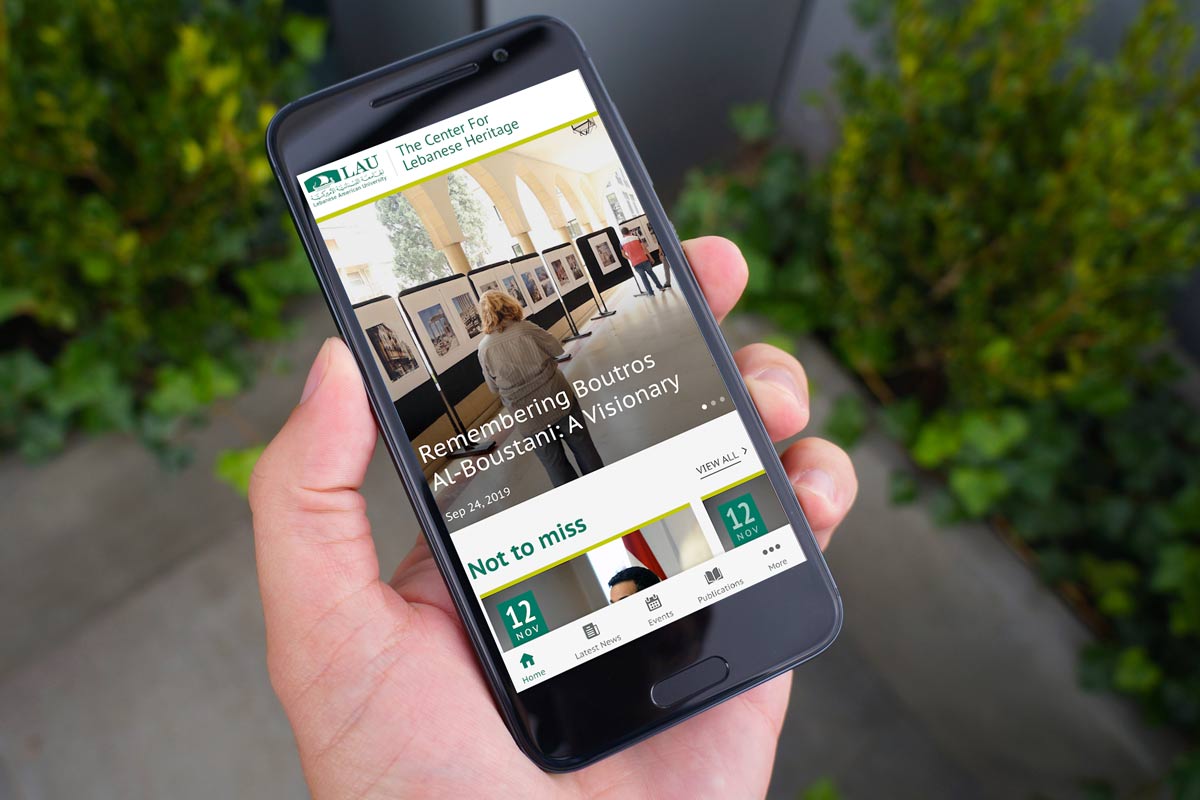 Since its launch in 2002, LAU's Center for Lebanese Heritage (CLH) has vowed to promote the country's tangible and intangible heritage. This active endeavor has offered context to current events, while allowing both Lebanese and foreigners to better understand the very pillars of Lebanese culture.
Faced with lockdowns and unforeseeable events, CLH took a series of pioneering steps to keep its activities alive, the latest of which is the launch of the center's mobile application, available for download on iOS and Android.
In the following interview, CLH Director Henri Zoghaib offers insight into the center's timely, vital output, especially during turbulent times.
How has the lockdown affected the center's activities so far?
For the past 18 years, CLH has conducted tens of lectures, hosted round table discussions as well as local and international conferences in the US and Europe, and published a bi-annual refereed journal, Mirrors of Heritage. This year, and considering the pandemic, the center had to make the move to the digital sphere with a series of webinars –13 to date, and more to come.
Who makes up the center's audience, and how has this digital move been received so far?
Moving online has allowed us to reach a wider audience, especially with the launch of the mobile app. In fact, this move was inevitable, considering the ease of installation and the access it provides to CLH content, and is technically vital to reach our audiences.
We have yet to evaluate how it has been received, as we are currently working on promoting it.
Ultimately, we hope to reach as many people as possible – from different age groups and backgrounds – who are interested in following our work to keep our Lebanese heritage alive.
What are the center's upcoming activities, publications and thematic areas of focus for the next six months?
I am currently putting the final touches on an upcoming, unusual book, This Man from Lebanon, on Gibran Khalil Gibran. It is a relatively large book of around 700 pages that will feature tens of previously unpublished photos, documents and texts.
I am also putting together the new issue of Mirrors of Heritage, CLH's prestigious journal.
In parallel, the center's webinars are going strong and continue to shed new light on untapped areas of the Lebanese heritage.