Meet LAU's New President, Dr. Michel E. Mawad
An earlier interview with Dr. Mawad published in LAU Magazine provides a glimpse of his past accomplishments and his aspirations for the university.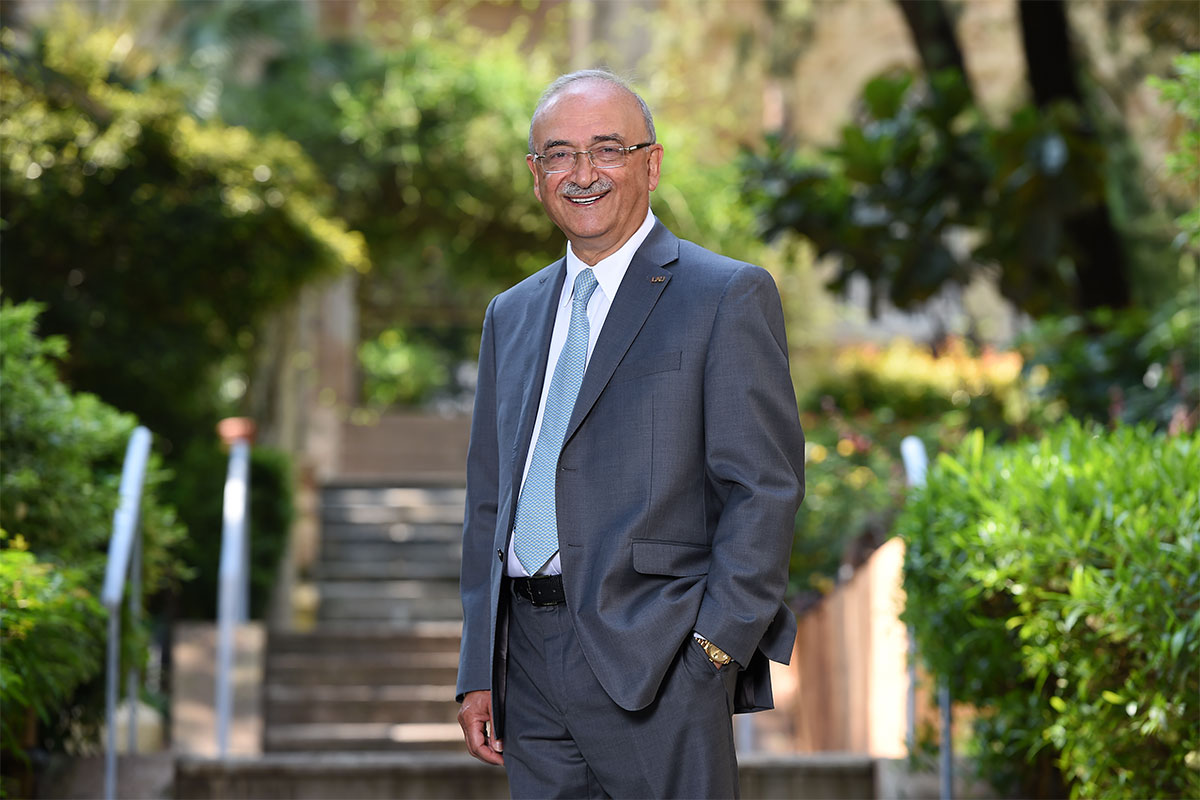 On October 1, 2020, Dr. Michel E. Mawad, dean of the Gilbert and Rose-Marie Chagoury School of Medicine assumed the presidency of LAU. A graduate of the University St. Joseph School of Medicine, Dr. Mawad spent 10 years of his remarkable career at Columbia University Hospitals in New York City and 30 years with Baylor College of Medicine in Houston, Texas, before returning to the Middle East in 2016.
Among his many achievements and the key positions he held at Baylor in the departments of Radiology, Neuroradiology, Neurosurgery, Neurology and Ophthalmology, he pioneered minimally invasive techniques for the treatment of cerebrovascular disorders such as aneurysms, arteriovenous malformations, and stroke.
Dr. Mawad holds several patents, boasts more than 300 publications and has received research and educational grants totaling over $4.25 million in addition to various honors and awards.
Prior to his appointment as dean of the school of medicine, he spent two years building a stroke center as a member of the Neurological Institute at the renowned Cleveland Clinic in Abu Dhabi, and shortly after joining LAU in 2017, established the first and only Comprehensive Stroke Center in Lebanon, housed at the LAU Medical Center-Rizk Hospital.
Within four years, Dr. Mawad transformed the LAU school of medicine into one of the premier schools in the country, increased student enrollment, doubled the size of the faculty, revitalized clinical research, expanded the clinical teaching facilities and forged affiliations with other institutions and hospitals to accommodate the growing number of our residents over and above LAU Medical Center-Rizk Hospital's absorptive capacity.
In an interview published in LAU Magazine & Alumni Bulletin before he assumed the presidency, Dr. Mawad spoke about the challenges that lie ahead and his plans for sustaining LAU in the face of the economic, health and humanitarian crises in Lebanon.
Read the full article here.