MEPI-TLers Empowered with Hope
Capstone projects offer tangible solutions for graduating students to take back to their home countries.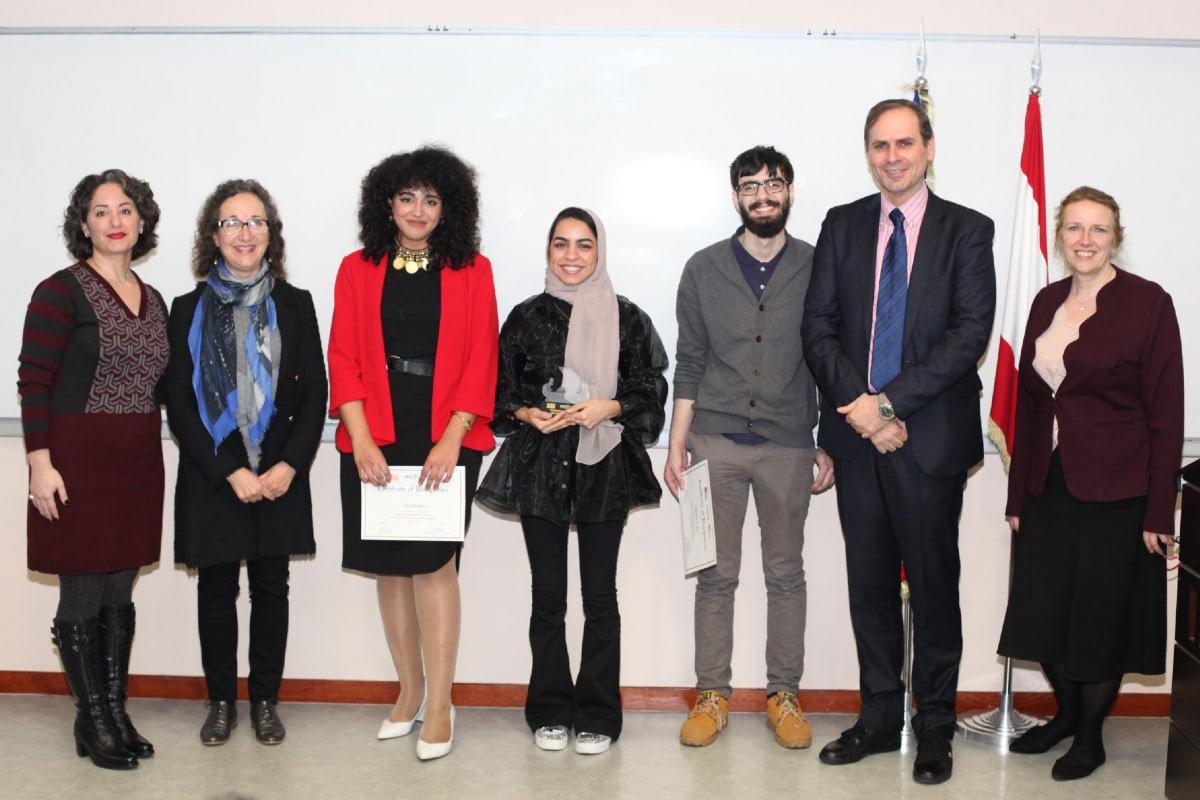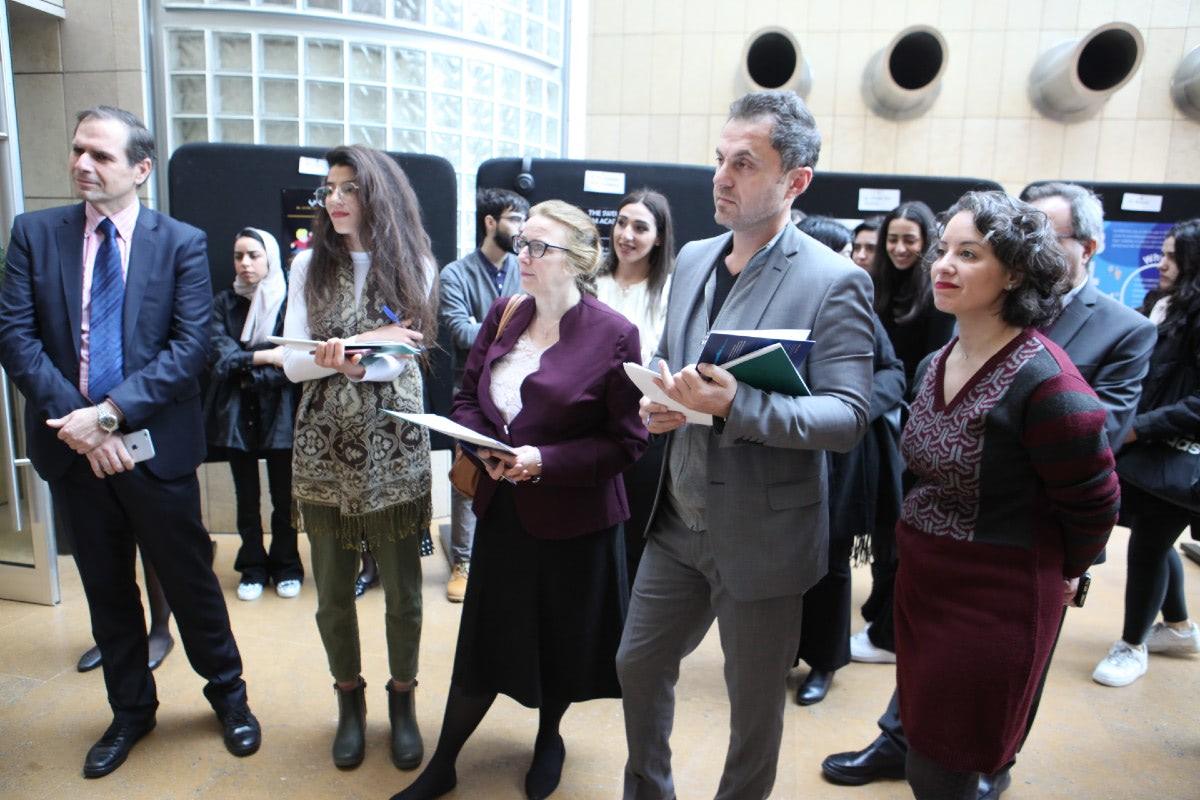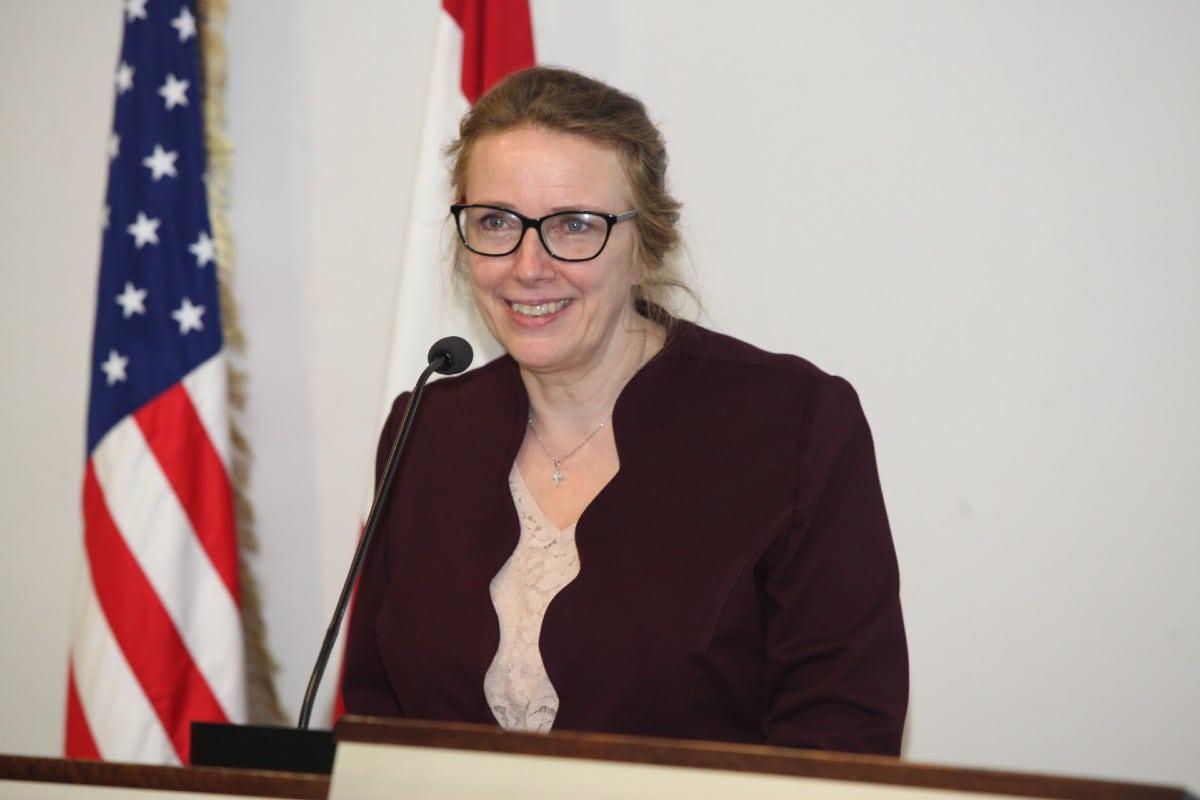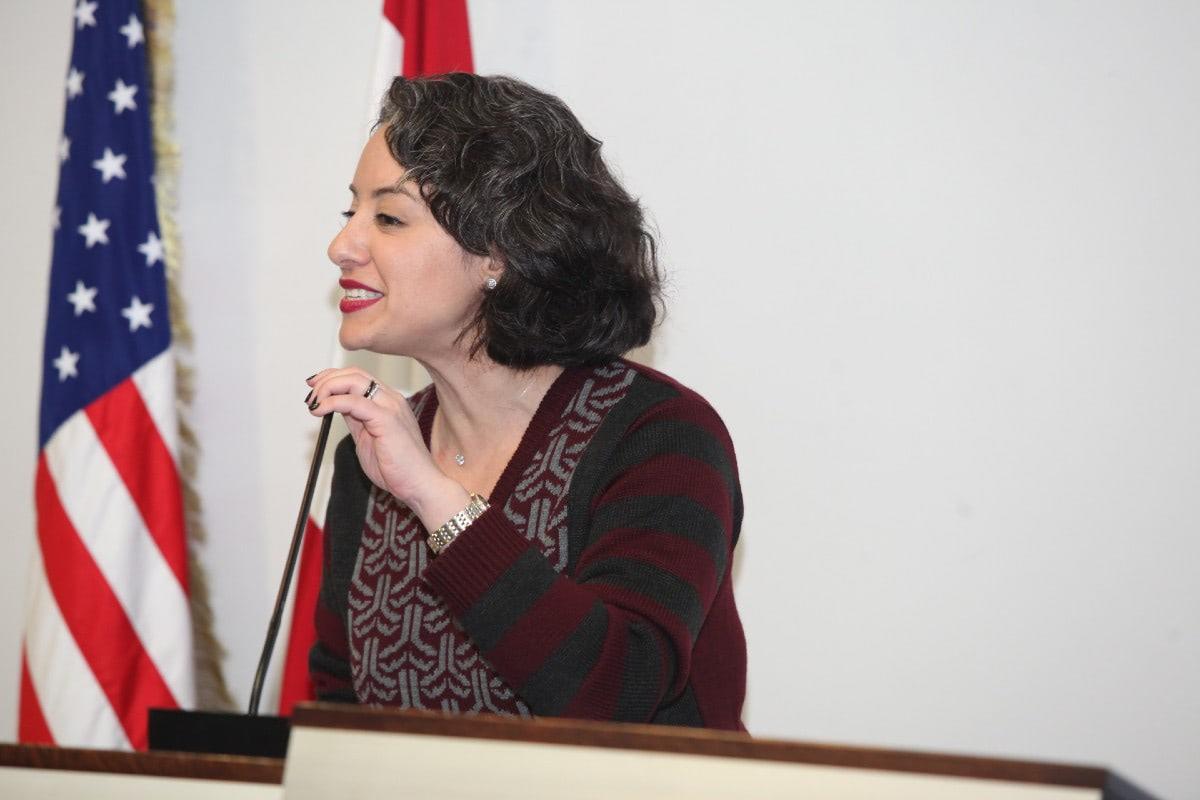 The graduating cohort of 13 Middle East Partnership Initiative–Tomorrow's Leaders (MEPI-TL) at LAU presented their capstone projects on Beirut campus.
The projects reflected an "ambitious and passionate" drive to serve their home countries, as declared by attendees, who circled around the Adnan Kassar School of Business lobby, where the scholars had set up poster presentations to pitch their ideas.
Currently in its 11th year, the MEPI-TL program at LAU has brought a wealth of cultural exchange to an already-diverse student body. Every year, a new group of students from all over the Arab World is offered a full scholarship that covers tuition, board and living expenses, thanks to a generous donation provided by the US Department of State.
The capstone projects varied from reversing school drop-out rates in South Lebanon and an independent news platform that encourages tourism in Tunisia, to a healthy meal-planning initiative that serves Bahraini preschoolers.
MEPI Coordinator at the US Embassy Elaine Jones commended the high quality of the presentations. "I see so much energy and passion and it just takes this program by leaps and bounds," she declared, and saluted each of the students individually in recognition of their efforts.
Associate Professor of Computer Science and MEPI-TL Academic Coordinator Ramzi Haraty praised the students for their choice of "concise and implementable" projects, encouraging them to follow suit their fellow alumni of the program who have already realized their capstone projects. Dr. Haraty also thanked the MEPI-TL capstone projects advisors Drs. Faisal Abu Khzam, Tarek El Masri and Amr Selim for their close mentorship of students.
Director of International Services and MEPI-TL Program Director Dina Abdul Rahman voiced her pride in the graduating cohort. "It was exciting to witness your growth and development as you were empowered to serve your community," she noted.
Two honorable mentions went to Nasser Altooblani and Fatema Mohamed, both from Bahrain, while the winners were announced as follows:
First Place: Tahani Husain, from Bahrain, for her project: "Not Your Fault/Mu Ghalatkom" – a proposed mobile application that connects victims of sexual assault with lawyers and psychologists.
Second Place: Leila Mnekbi, from Tunisia, for her project: "My Neighborhood is Being Artistic/ Houmti Tetfanen" – a mentorship project that allows teenagers from marginalized communities to build their artistic talent.
Third Place: Kareem Nawfal, from Syria, for his project: "The Sweida Film Academy" –which entails offering courses and empowering aspiring filmmakers in Syria.
The top three will be attending a conference on peace education and conflict resolution, due to take place next month in Dubai. "What I am most thankful about [from the capstone project experience] is that I will go home after graduating and I will have something to be hopeful about," declared Nawfal.