On Creating and Reclaiming Public Spaces
The Arab Institute for Women's panel shed light on women's struggle for safe public spaces, unravelling some silver linings along the way.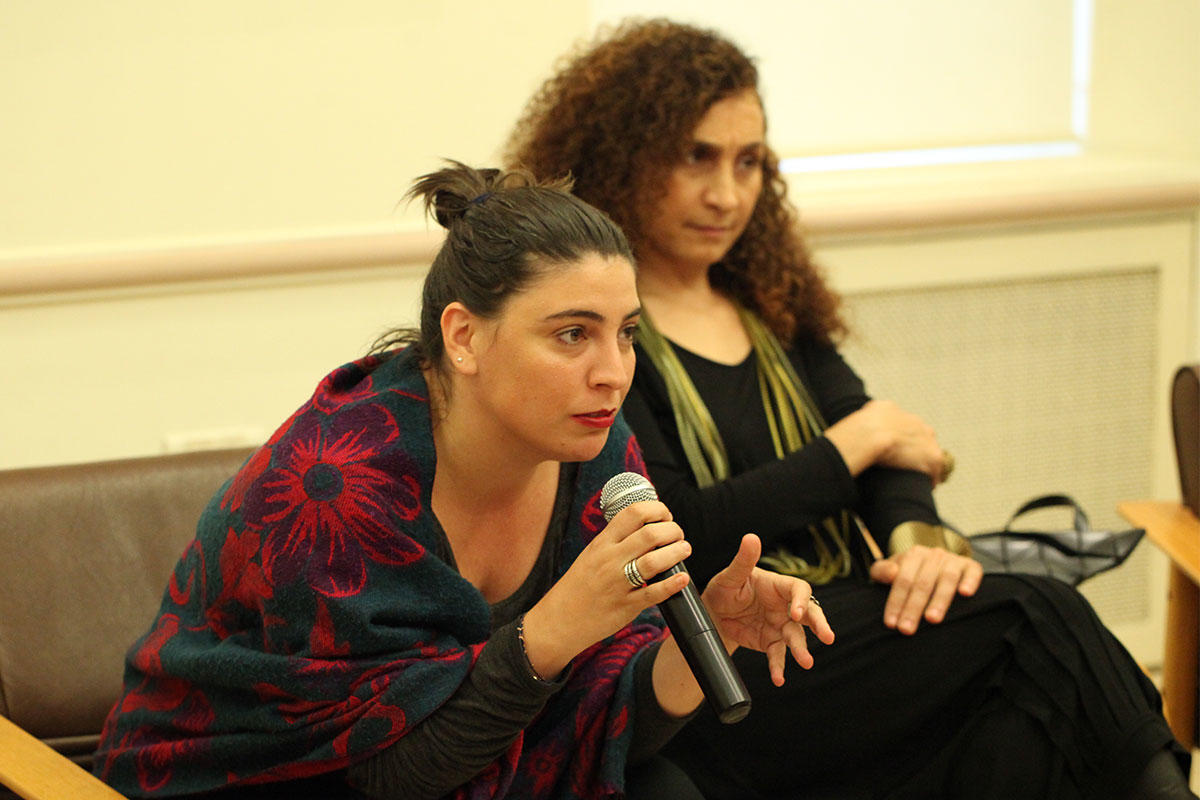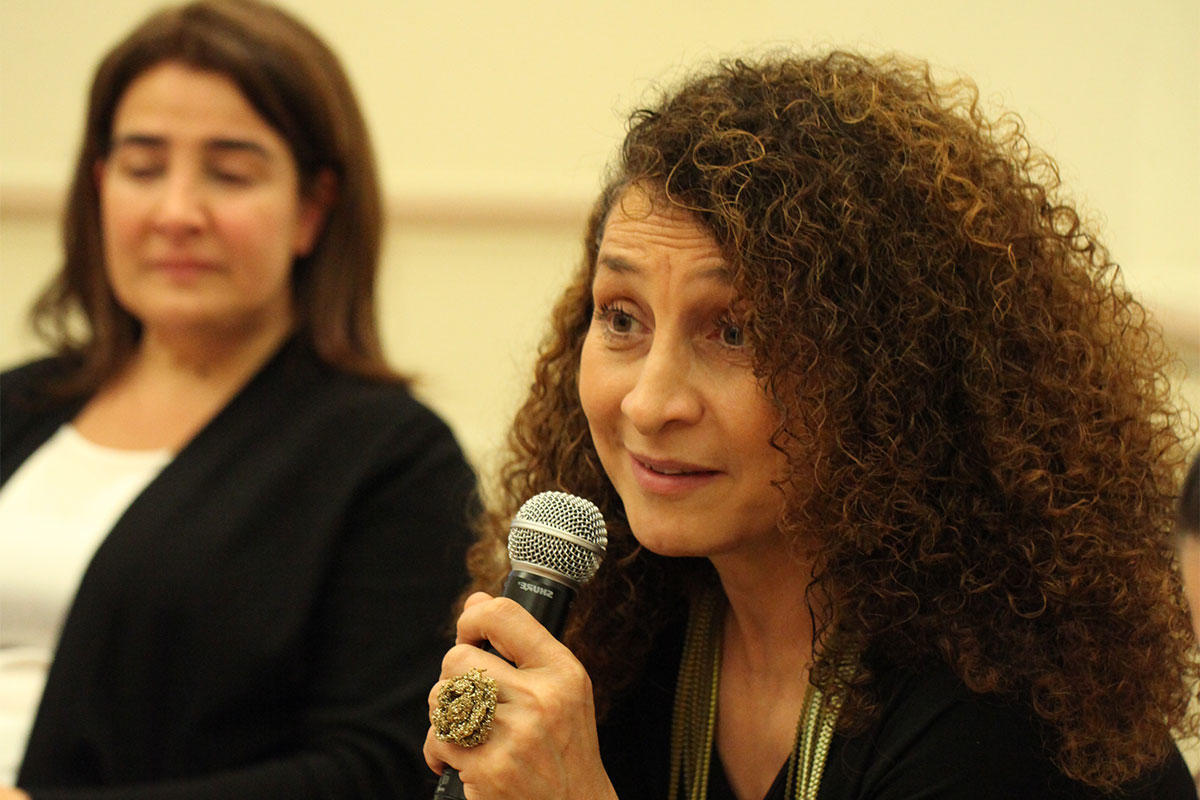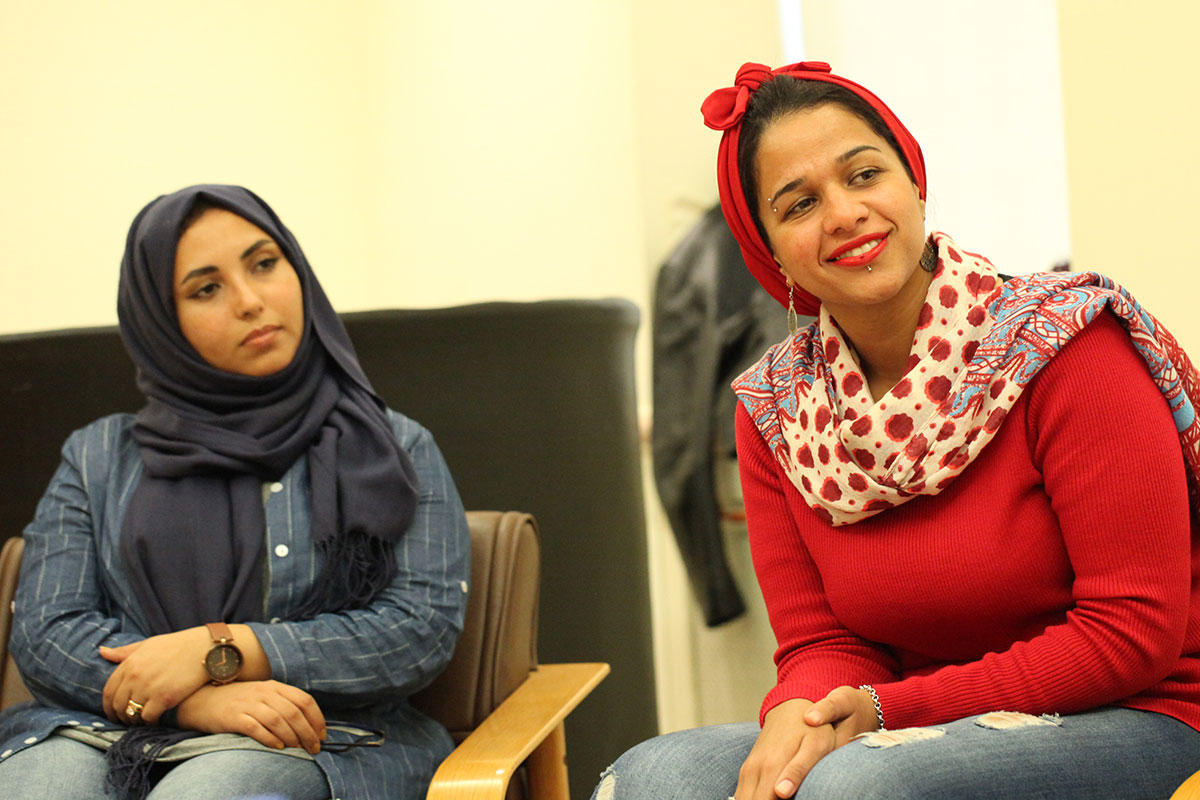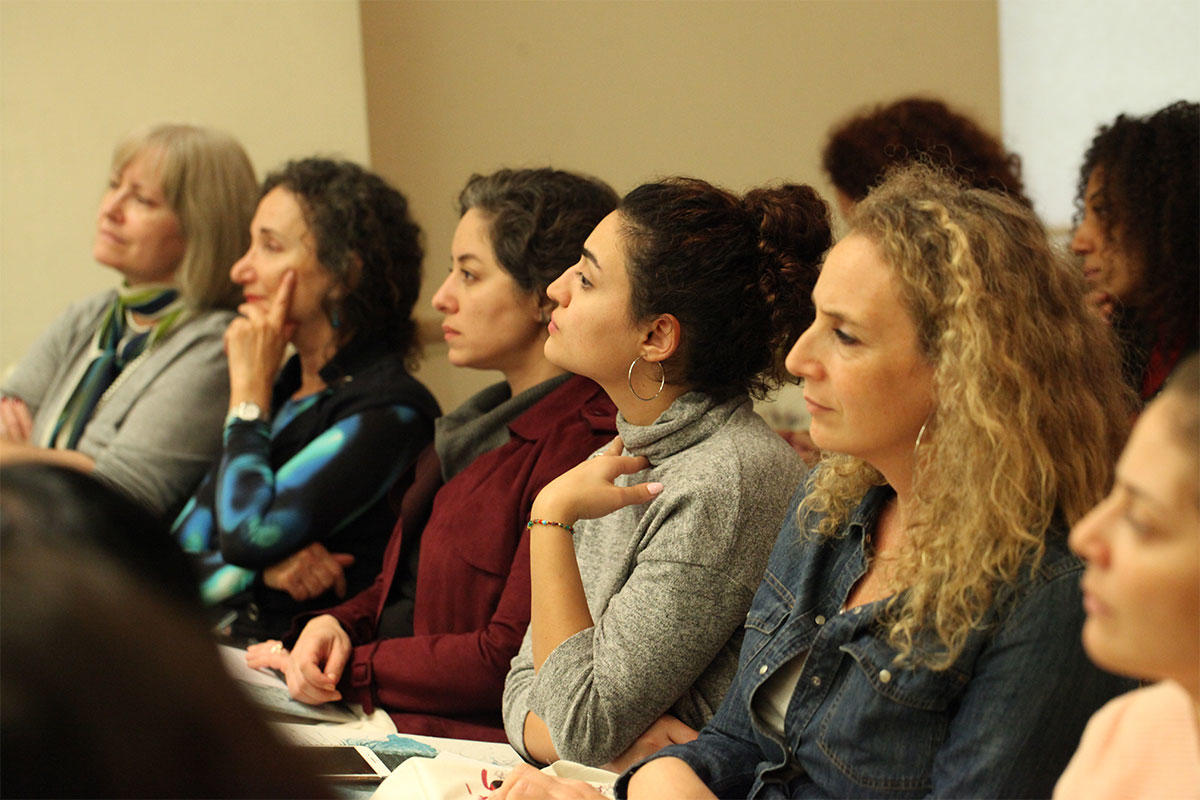 In collaboration with the United Nations Economic and Social Commission for Western Asia (ESCWA), the Arab Institute for Women (AiW) at LAU hosted a panel on safe cities and spaces for women and girls, a timely topic given the widespread protests and uprisings in Lebanon and the region.
Held on December 5 on Beirut campus, the panel was part of the 16 Days of Activism, an annual global campaign across 180 countries for the prevention and elimination of violence against women and girls.
In the Lebanese context, AiW Director Myriam Sfeir underlined how women had shown their mettle. "Women are at the forefront and at the frontlines of the recent uprisings," which renders them "indisputably the leading figures of the Lebanese revolution – a force to be reckoned with," she said, highlighting the various peaceful means that women had used to call for their rights and the end of gender-based violence.
The discussion revolved around measures adopted to protect women from threats and intimidation, enable them to reclaim the streets, and bring harassers to account.
Panelists were architect and activist Mona Hallak, LAU Gender and Communication Instructor and Co-Founder of Harasstracker Nay El-Rahi, Egyptian Researcher and Executive Director of HarassMap Enas Hamdy, and Yemeni Street Artist Haifa Subay.
Moderator Diana Moukalled, co-founder and managing editor of the digital media platform Daraj, kicked off the discussion with a testimony drawn from the dialogue sessions held at the sites of protests, which she referred to as a victory. "There is an inherent power in letting go of our differences and coming together for dialogue, while tearing down the imagined walls, and overcoming the rule of skewed traditional media outlets," she declared.
A long-time activist for preserving cultural and architectural heritage and from her capacity as the director of the American University of Beirut Neighborhood Initiative, Hallak gave the example of another recent victory: the renovation of Jeanne D'Arc Street in Beirut's Hamra area. "Initially, the [Beirut] municipality planned to swap old tiles and the worn-out asphalt for a new batch, but we insisted on completely transforming the street, and building it with the people in mind," said Hallak.
She ran a slideshow of relatively simple but transformative changes, such as a reading nook that doubles as a book-exchange shelf, an interactive bench, more streetlights and broader sidewalks to boost safety for women, and enhanced accessibility for the physically challenged, among others. Those changes were particularly transformational for caregivers – mostly women – who can now take their children or the elderly on a stroll.
"We are not used to referring to public spaces as our own, but this is something that is evidently starting to change," noted Hallak.
However, reclaiming the streets comes with its own set of challenges for women. "The creation of Harasstracker was our natural response to harassment in all its forms," explained El-Rahi, "and our way of rejecting the normalization of this behavior in our own city."
The platform, based on the Egyptian model – HarassMap – is an online initiative that puts agency back into the hands of the victim, and strives to foster a culture where people collectively hold the harasser accountable. "Instead of blaming or embarrassing the person who is harassed, the anonymity of the platform ultimately shifts the narrative to identify the harasser and empower the victim," explained El-Rahi.
The work on HarassMap, in fact, inspired more initiatives to cultivate this "collective sense of accountability." For almost a decade now, said Hamdy, they have conducted a series of workshops and programs to educate school children, university constituents, and corporations on the topic. "Back when we started, people didn't really grasp what harassment meant and more often than not, people either mistook it for rape or – worse – did not see why it was an issue," clarified Hamdy, adding that today, they have expanded their platform to include research and thought-provoking content.
One such content-creator is Subay. As a muralist, she has used the streets of Sana'a as her canvas since 2012 to spread awareness on social issues. Speaking of the plight of women and children in Yemen, she painted a grim picture from real-life stories, including her own. "I have been harassed by men and women alike," said Subay, referring to the aftermath of painting 13 murals, which she titled "Silent Victims."
Toward the panel's closing, all speakers agreed on one certainty: more time has been expended on preventing further damage than on creating positive change, which in fact comes effortlessly to women.