Research Highlight: Infodemics and the Implications of Media Uses in Lebanon During the Coronavirus Pandemic
SoAS' Institute of Media Research and Training releases findings of survey aimed at mitigating infodemics related to COVID-19.
By Hanan Nasser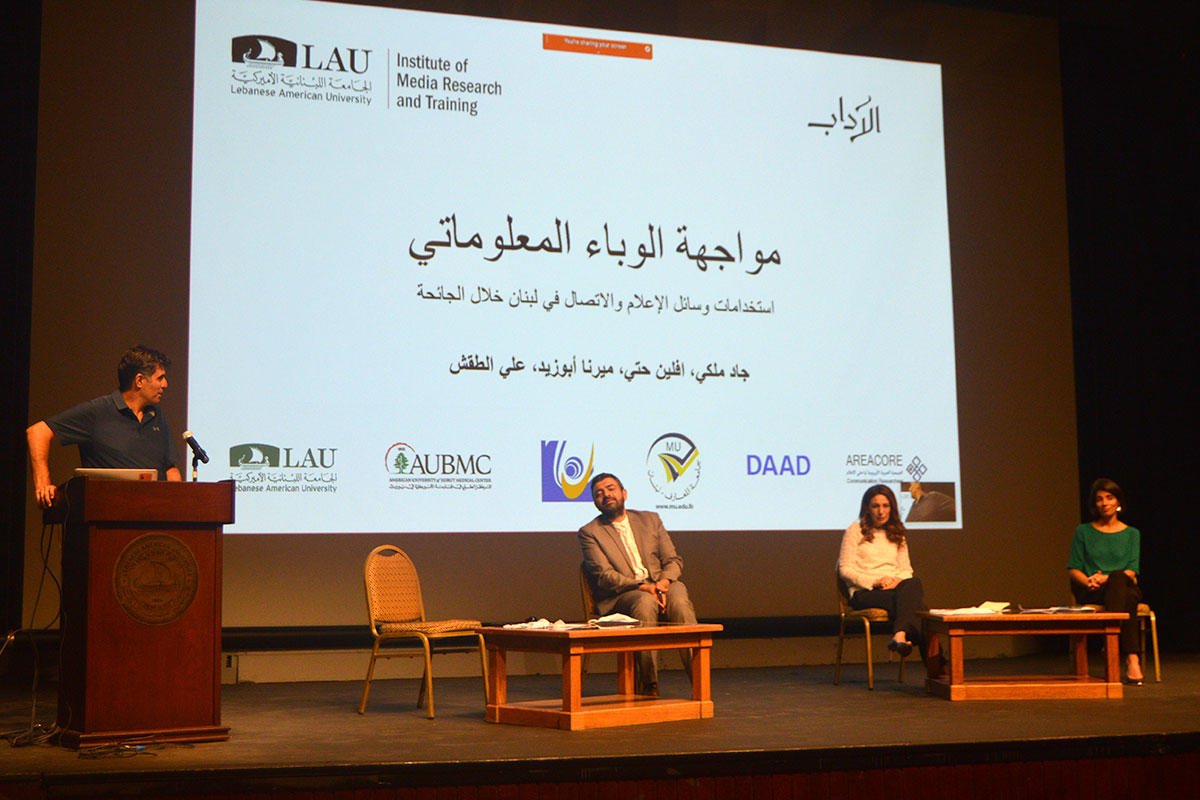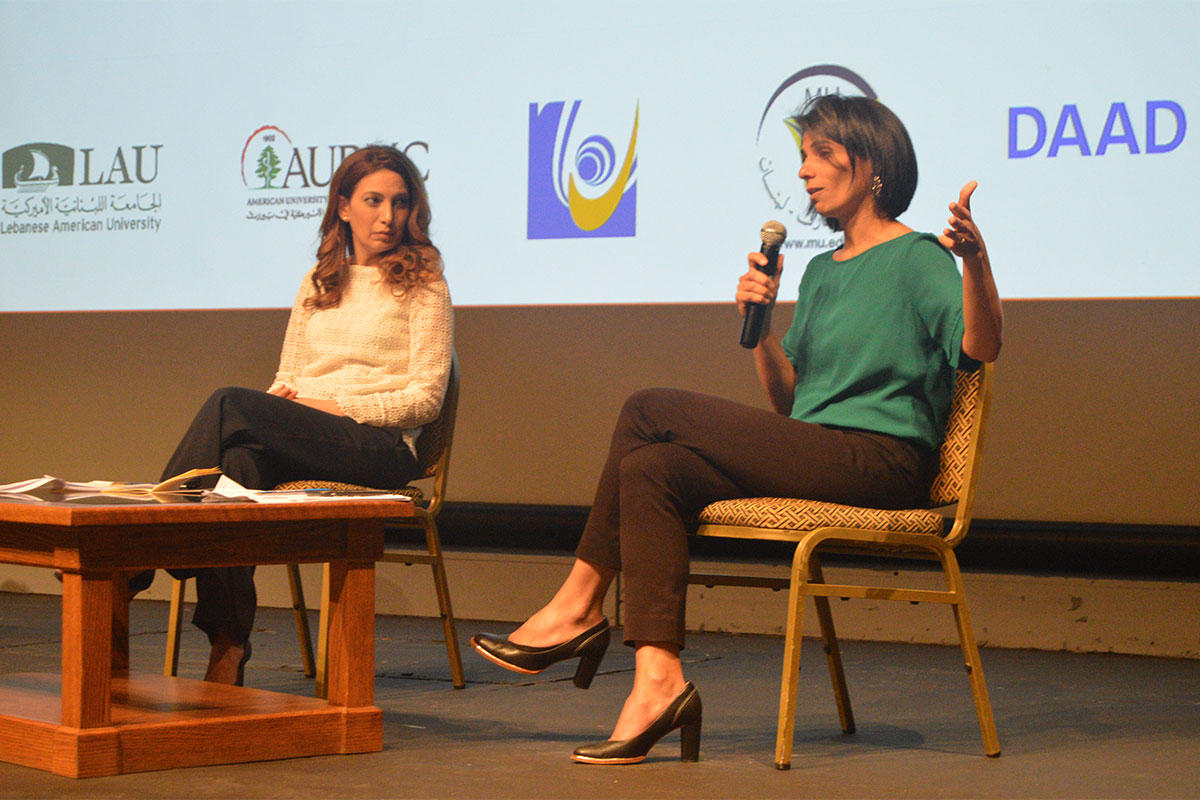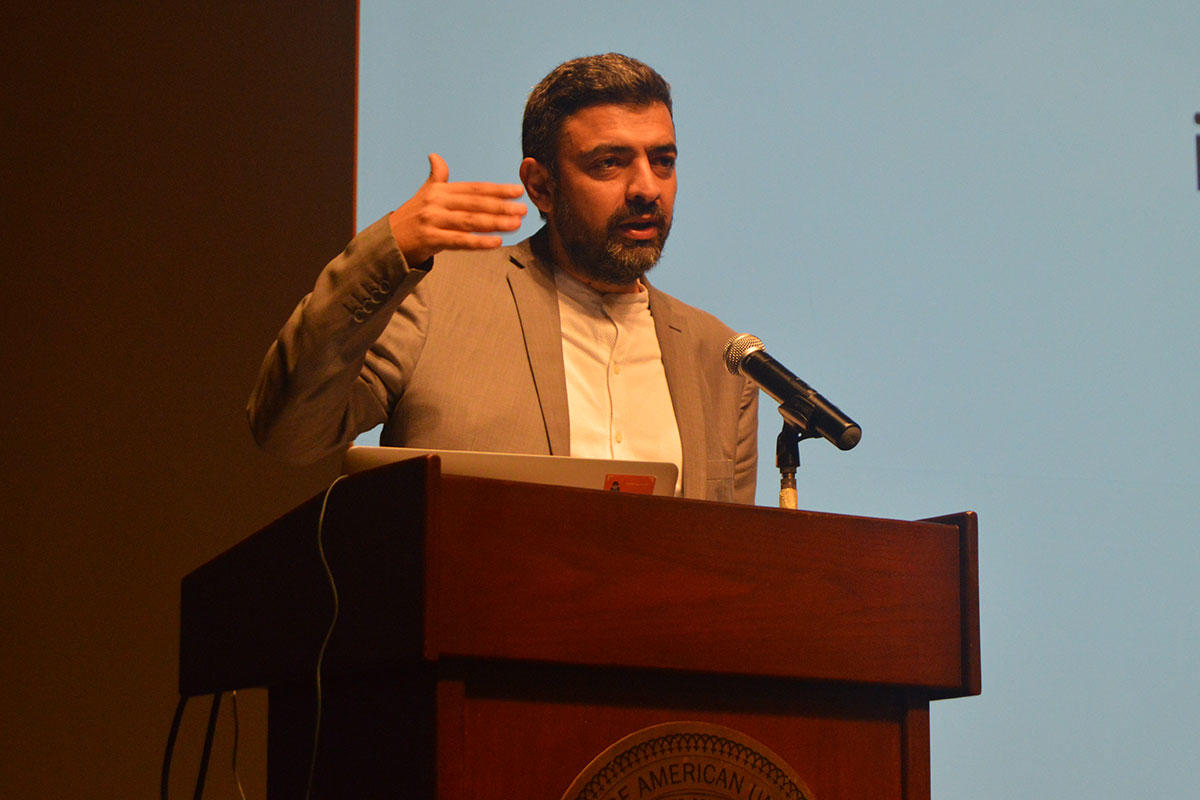 LAU's Institute of Media Research and Training (IMRT) in the School of Arts and Sciences (SoAS) has released a new study examining patterns of media and information uses in Lebanon during the COVID-19 pandemic.
The report, Mitigating Infodemics, aims to support efforts to mitigate the pandemic by examining and combatting the dissemination of false and potentially life-threatening information and fake news related to the virus. The report was published in English on the IMRT website and in Arabic in Al-Adab journal.
The IMRT-led study, which included 12 researchers from four universities, examined Lebanese residents' knowledge of COVID-19, as well as their perceived knowledge, belief in myths and false information, fear of the virus, and compliance with prevention measures.
It surveyed a random sample of 1,536 individuals from all Lebanese governorates between March 27, 2020 and April 23, 2020, with a 2.5 percent margin of error.
The study found that the majority of those surveyed "primarily trusted doctors and medical experts for COVID-19 information, while a lower number of respondents said they trusted clerics and religious authorities for information."
Respondents also mainly received and largely trusted information from television more than any other media source.
Participants with higher education levels and those who had media literacy training are more knowledgeable about COVID-19 and less likely to believe in COVID-19 myths and false information. However, only 7 percent of respondents said they have received media literacy training in their lives.
The study's principal investigators were Dr. Jad Melki, associate professor of journalism and media studies at LAU, and Dr. Eveline Hitti, associate professor of clinical emergency medicine at the American University of Beirut Medical Center.
The co-investigators were Dr. Mirna Abou Zeid, assistant professor of journalism and corporate communication at the Lebanese University, and Dr. Ali El Takach, assistant professor of communication and media studies at Al Maaref University.
Assistant researchers included Dima Hadid, Lara Ghandour, Dana Naamani, Ahmad Karakira, Hussein Kassab, Jana el Amin, Rana Tabbara, and Sally Farhat.
According to the findings, less than one-third of people posted on social media about COVID-19, with the majority saying they checked original sources before sharing information. Almost all respondents said they comply with prevention measures and scored very high on the COVID-19 prevention compliance index, the results showed.
However, the study also showed that a high percentage of those surveyed believed in myths and false information about the virus and overall received a moderate to low score on the COVID-19 myth index.
The report included recommendations to the Lebanese government, media, academic and healthcare institutions, and civil society groups on how to deal with infodemics.
Among its short-term recommendations, the report called for the adoption of "a national crisis communication mode where all media consistently and frequently remind the public of the grave situation and of prevention measures."
In addition, the study proposed that media and communication channels be flooded with "simple, accurate and credible knowledge about COVID-19, and encourage all media outlets to create dedicated websites, shows, and branded health news about the pandemic."
In the long term, the researchers called for the incorporation of "digital and media literacy, health literacy, science literacy, and data literacy into all public and private school curricula and university programs."
They also stressed the need to "invest in education on the peripheries, especially in rural and historically neglected areas and train relevant teachers, professors, government personnel, clerics and religious authorities, on digital and media literacy, health literacy, and science literacy."
The study is part of the ongoing IMRT's Media/Digital Literacy Program at LAU that focuses on the advancement of media and digital literacy education and research in the Arab region.
The project is funded by the German Academic Exchange Service (DAAD) through the Arab-European Association for Media and Communication Researchers (AREACORE).