Research Highlight: Twitter, Lies, and COVID-19 – Defeating the Coronavirus Infodemic
A study conducted at LAU's School of Arts and Sciences reveals that conspiracy theories and propaganda are spreading faster than the COVID-19 pandemic itself.
By Hanan Nasser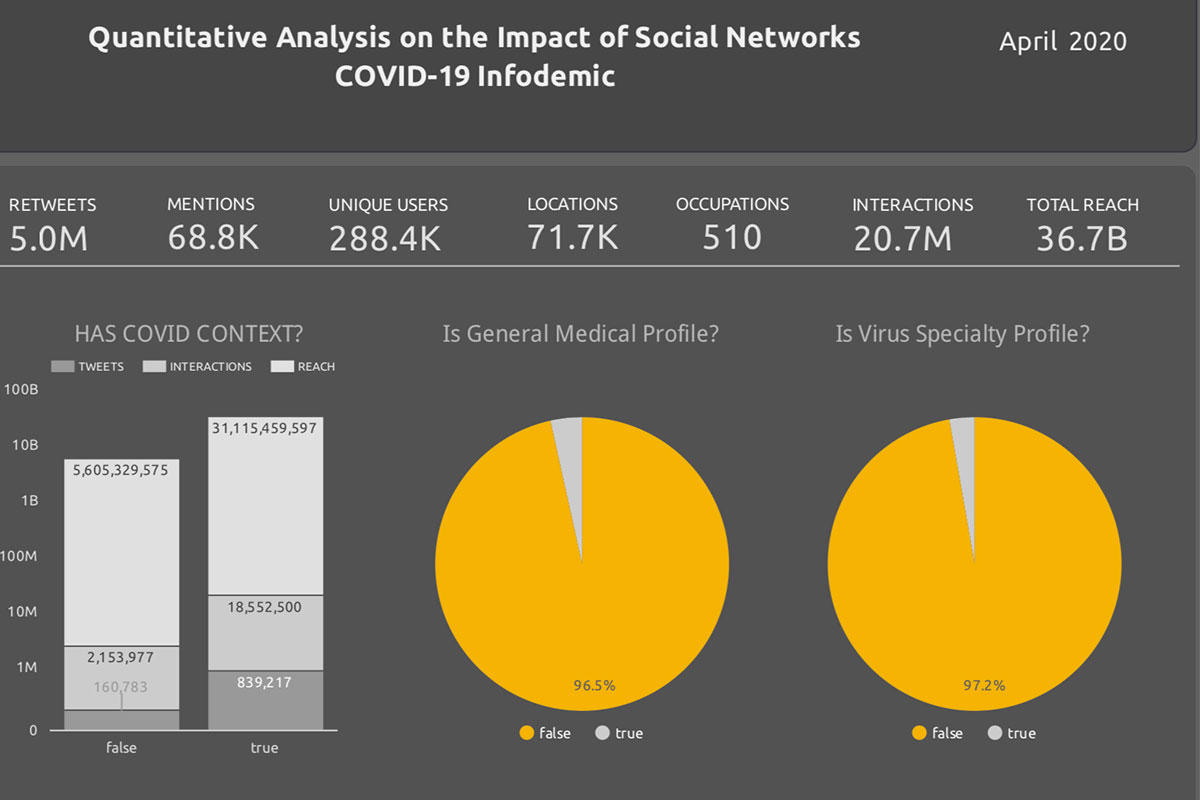 Aside from the medical challenges it has posed for the world at large, the COVID-19 outbreak has brought into question certain givens such as pedagogical delivery, lifestyles, social behavior, and the credibility of social media, among many others. These have led to a string of research, in which the LAU faculty has actively taken part.
Now, a team of computer scientists from the School of Arts and Sciences (SoAS), led by Associate Professor and Associate Chairperson of the Department of Computer Science and Mathematics Azzam Mourad, is investigating the ways that social media platforms have reflected the public's response to the COVID-19 pandemic, giving rise to an infodemic.
The study was conducted along with Computer Science graduate student Ali Srour, a collaboration that reflects LAU's adherence to its strategic plan to enhance research output and encourage students' participation.
In an editorial published on the school's website, SoAS Dean Cathia Jenainati reviews the preliminary findings and reflects on their significance. Dr. Haidar Harmanani, SoAS associate dean provided the quantitative analysis of the primary data generated by Dr. Mourad and his team.
Click here to access the full article.