Researchers at LAU School of Pharmacy Succeed in Sequencing Genomes of Four SARS-CoV-2 Strains in Lebanon
A team at the School of Pharmacy has launched research projects to investigate the sequence and evolution of the novel coronavirus circulating in Lebanon, seroprevalence of antibodies and coronavirus infections in animals.
By Hanan Nasser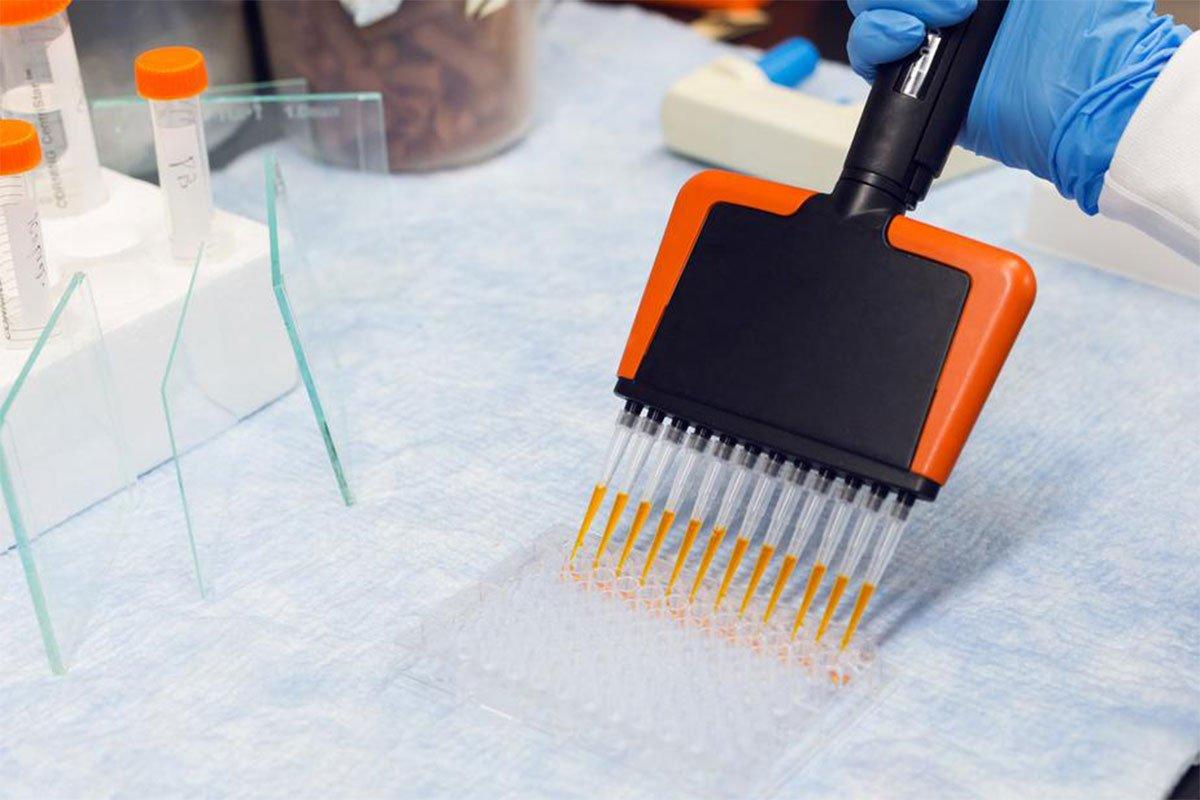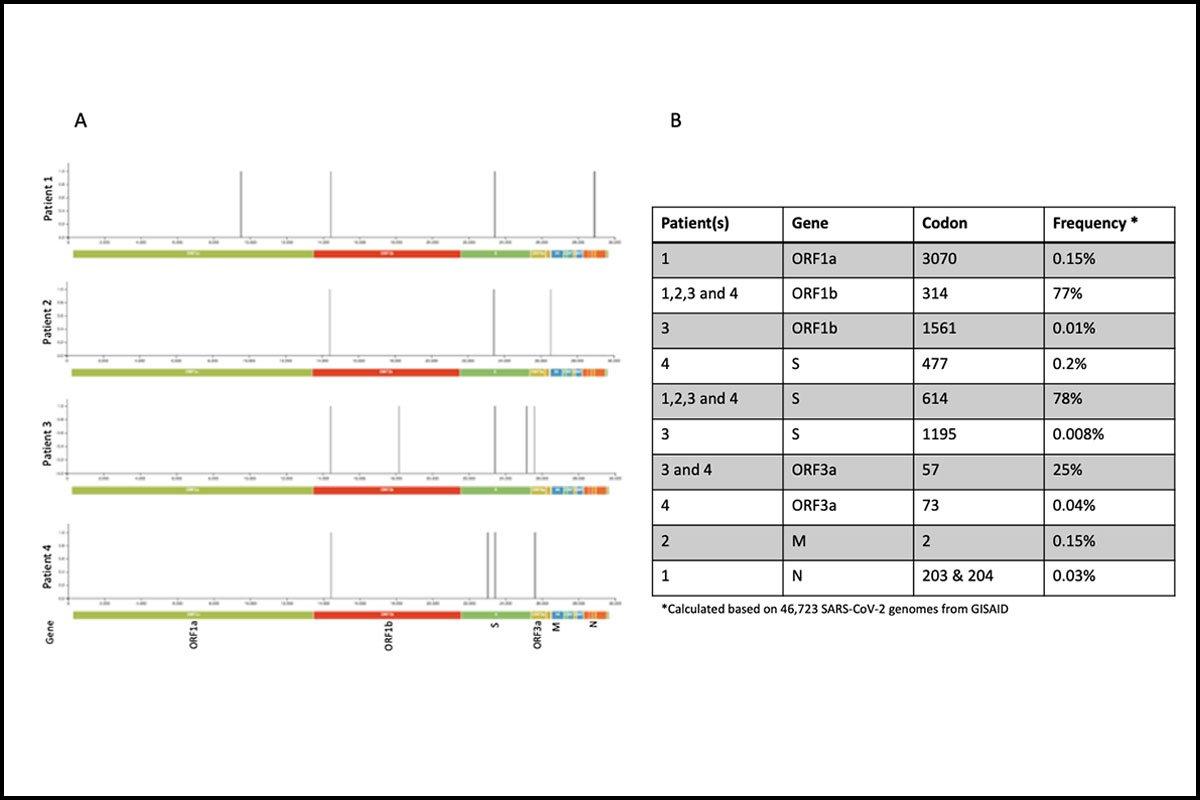 A team at LAU's School of Pharmacy (SOP) in collaboration with Human Link has successfully sequenced and analyzed the full-length genomes – i.e. the set of genetic information that makes up an organism and controls its behavior, namely its DNA or RNA – of four severe acute respiratory syndrome coronavirus 2 (SARS-CoV-2) strains isolated in Lebanon.
To the investigators' knowledge, these are the first sequences from Lebanon submitted to GenBank, the comprehensive public database of available DNA sequences (nucleotide sequences) from around the world that provides insight into the mutation of the 2019 novel coronavirus and how it could affect the severity of the coronavirus disease-19 (COVID-19). The project is also in collaboration with the LAU Medical Center-Rizk Hospital that supplied the majority of inactivated virus samples from COVID-19 positive individuals, in addition to other local accredited hospitals and testing laboratories.
This is one of three interconnecting and timely projects being spearheaded at LAU by SOP Associate Professor Jad Abdallah along with SOP research faculty and postdoctoral fellow Walid Abi Habib. Those projects were conceived, designed, and conducted in close partnership with Human Link, a Lebanese independent research institute whose researchers are experts in public health and virology fields and pioneers of conducting research on influenza and coronaviruses at the human-animal interface in the MENA region. Human Link has been contracted by the US National Institutes of Health (NIH) and the National Institute of Allergy and Infectious Diseases (NIAID) to conduct influenza and coronavirus research in the Middle East under the umbrella of the NIH's Centers for Excellence for Influenza Research and Surveillance (CEIRS).
For the two other projects, one investigates the seroprevalence (a survey that uses blood tests to estimate the percentage of people in a population who have antibodies against the virus) of the SARS-CoV-2 antibodies in the Lebanese population, and the other examines coronavirus infections in animals.
Whole Genome Sequencing: What Will the Lebanese Samples Tell Us?
A Whole Genome Sequencing (WGS) exploration, a tool to understand the transmission dynamics of outbreaks and inform outbreak control decisions, was conducted by the investigators on samples of four individuals in Lebanon who tested positive for SARS-CoV-2.
"The purpose of this sequencing is primarily to check for variants in the viral genomes as compared to the genomes collected worldwide, and contribute to the generation of the phylogenetic tree of the virus in reference to the evolutionary relationships among the different virus strains," Dr. Abdallah explained.
"Interestingly, we found several variants in the viral genomes collected in Lebanon as compared to the reference genomes, some of them being commonly found in a large population and others being very rare," he said. "Phylogenetic analysis consistently placed the strains in Lebanon in two distinct clusters or two strain families."
The virus itself is 'mutating,' he added. "That is to say we still have the same viral species but with different strains. What we are trying to do is to relate these strains together in order to understand the evolution of this virus."
To gain further understanding of the molecular epidemiology of the novel coronavirus outbreak in Lebanon, the team has collected hundreds of SARS-CoV-2 genomes that are currently being sequenced. Clinical and geographical data have also been retrieved to assess the ability of the virus to cause infection as well as to help track the course of the disease in the country.
"The tendency for the scientific community worldwide is to try to cluster these strains. And this is one of the purposes of the phylogenic tree, to see how they can be grouped together."
Furthermore, Dr. Abi Habib noted that studying genetic changes in SARS-CoV-2 also plays an important public health role in helping to determine whether vaccines and antiviral drugs might work against currently circulating SARS-CoV-2 in Lebanon and worldwide.
"Genetic variations are important because they can affect certain structures and properties of the virus, such as how well a virus transmits between people, and how susceptible the virus is to antiviral drugs or vaccines," he said. "Therefore, knowing these 'hotspots' variants and avoiding them can help improve the effectiveness of both drugs and vaccines in the future."
SARS-CoV-2 Immunity: The Quest for Antibodies
In the second project, conducted in collaboration with the Lebanese Ministry of Public Health (MoPH), WGS serves as a gateway for the team's investigation into the seroprevalence of SARS-CoV-2 antibodies in the Lebanese population.
"This study will help us know if the Lebanese population is building immunity to the novel coronavirus," Dr. Abdallah said.
The team is targeting COVID-19 positive patients, their family members and their pets, in addition to healthcare professionals who were in direct contact with patients as well as random individuals who could have been asymptomatic and were never tested. Blood testing will only be done with consent.
According to Dr. Abdallah, while we are able to estimate the number of people infected with the virus, "the true prevalence (extent of widespread) cannot be known due to the presence of asymptomatic and mild cases that may not be detected by current public health efforts."
In order to generate an accurate virus incidence (risk) which is vital, "we propose to conduct a large-scale cross-sectional sero-epidemiological study aimed at determining the seroprevalence of SARS-CoV-2 antibodies in the Lebanese population," he said.
Eight months after the discovery of the first case in Lebanon, the number of COVID-19 cases exceeded 48,377, with more than 433 deaths, according to the MoPH.
As the virus continues to spread in immune-naïve populations, explained Dr. Abdallah, more and more people will develop antibodies making them possibly immune, at least for the short term, against re-infection.
However, he added "the virus keeps evolving while spreading and cases of repeated infections have been observed worldwide. Whether this is related to the virus constantly mutating, its virulence i.e., heightened ability to infect an individual, or to an individual's low immunity remains to be investigated."
SARS-CoV-2 Infection in Animals
As for the third project, samples from the pets of former positive COVID-19 individuals will serve as data for investigating SARS-CoV-2 and other coronavirus infections in animals and transmissions from humans to animals, animals to humans and animals to animals.
Samples from cats are being collected from veterinary centers and animal shelters in Lebanon, whereas bat samples are collected from caves and natural habitats, Dr. Abdallah said. Specialized vets and zoologists have joined efforts for this purpose.
"The transmission of these viruses to humans is enabled by wild or domestic animals acting as intermediate hosts," he explained. "Similarly, SARS-CoV-2 is suspected to have been transmitted to humans from a market where live animals were sold. However, the zoonotic source of this transmission is not clear yet."
Moreover, certain animal species could become infected by SARS-CoV-2 through close contact with infected humans. Infection of animals with SARS-CoV-2 may have implications for animal and human health, animal welfare, wildlife conservation, and biomedical research, which is why "it is very important to investigate the prevalence of SARS-CoV-2 in bats, cats, and other mammalian species," said Dr. Abdallah.
A Collaborative Effort
The team at LAU Medical Center-Rizk Hospital led by Chair of Internal Medicine and Infectious Disease Specialist Jacques E. Mokhbat has been instrumental in the process, said Dr. Abdallah. "We are indebted to the guidance and support of Dr. Mokhbat," he added.
The series of projects was kickstarted by a proposal by Dr. Abdallah to join forces with Human Link with whom LAU has signed a memorandum of understanding that led to the establishment of a joint laboratory at LAU equipped by Human Link. The sequencing project was also awarded a grant from the Lebanese National Council for Scientific Research (CNRS).
"We initiated the partnership with Human Link after the outbreak of COVID-19. Of note, this research project has been made possible with the support of LAU," Dr. Abdallah concluded.