SAP Dual Study Program Boosts Career Prospects for LAU Students
LAU's AKSOB organizes an awareness session on two new tracks for the SAP Dual Study Program.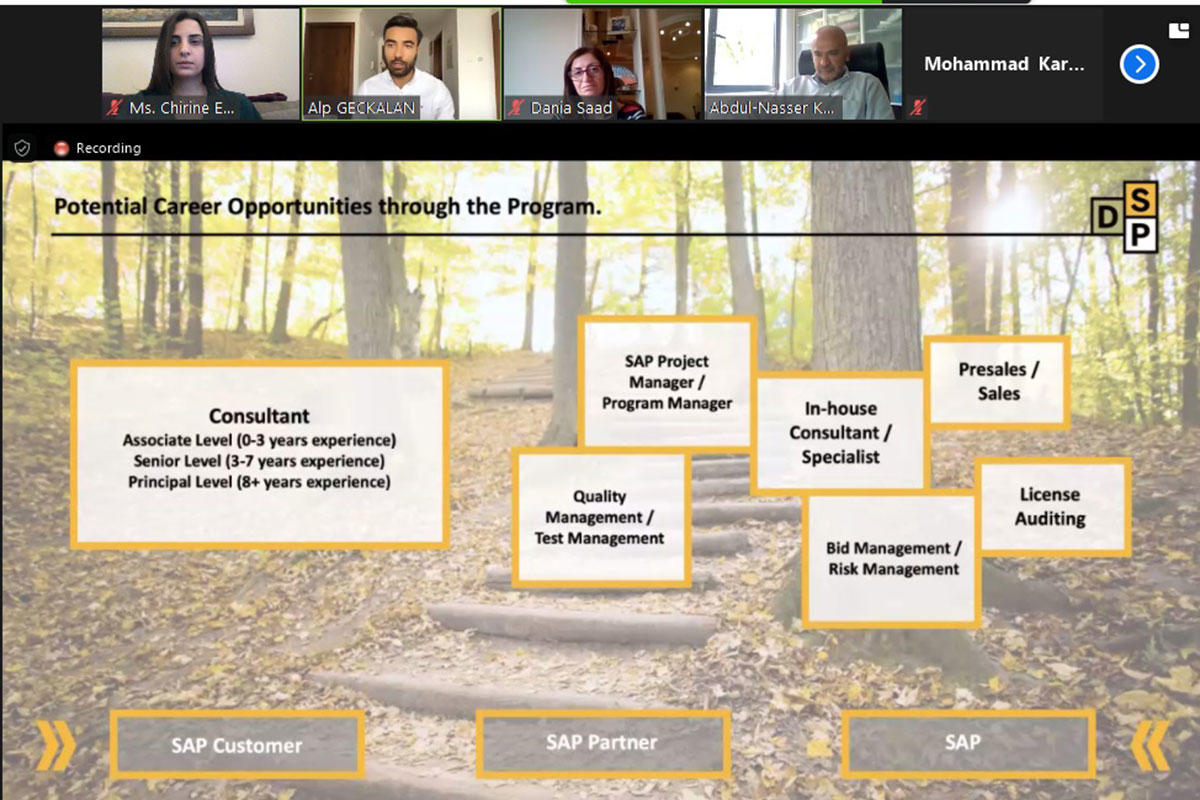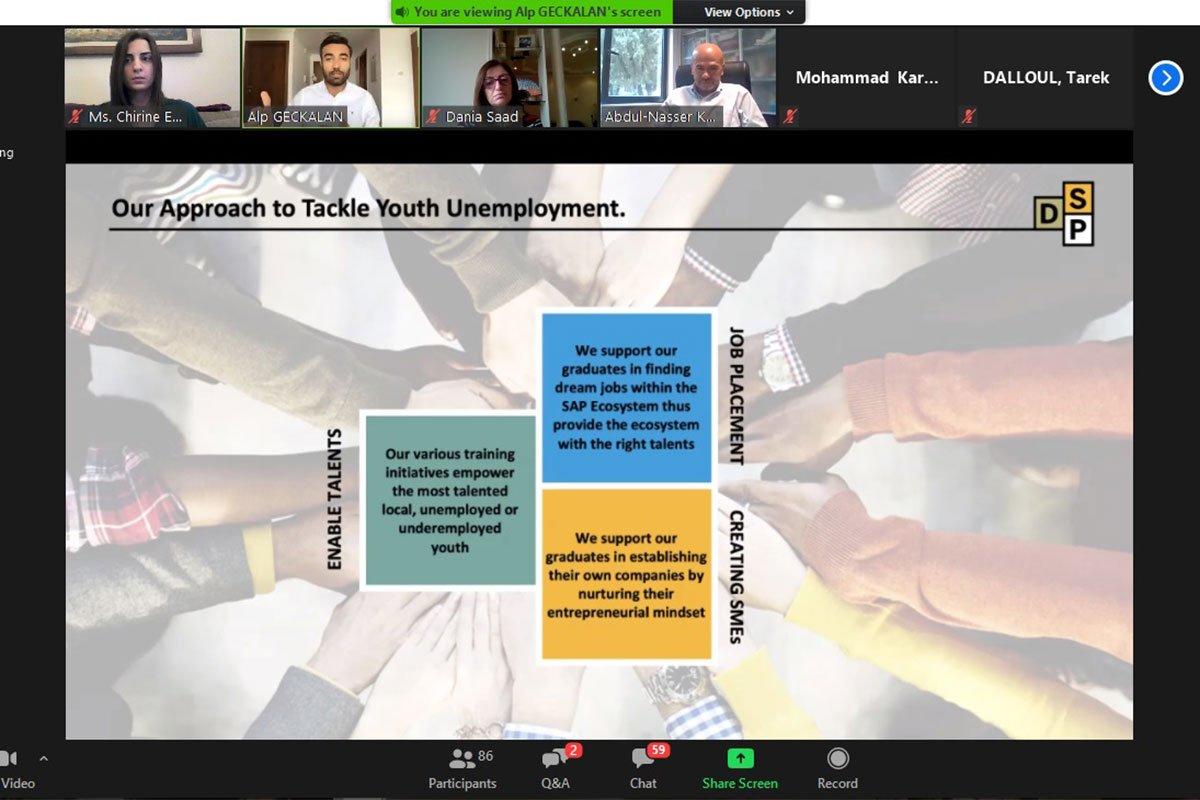 Committed to enhancing students' employability, LAU has launched the second SAP Dual Study Program introducing two new tracks in Human Resources and Cloud Analytics.
Last year, LAU became the first SAP Dual Study Program partnering university in Lebanon. The program, an initiative by the SAP Training and Development Institute, aims to bridge the gap between universities and the workplace by assisting with graduating certified SAP Associate Consultants during the academic year under the collaborative curriculum.
Given the importance of such an initiative, the Adnan Kassar School of Business (AKSOB) held an online awareness session to inform LAU business students about the program and the role of an SAP Consultant.
Opening the session, AKSOB Associate Professor Abdul-Nasser Kassar stressed the importance of presenting LAU students with every opportunity to pursue numerous career paths among SAP's globally positioned customers and partners.
"SAP is providing our students with a much-needed light of hope during these difficult times," he said.
Specifically, a total of 40 junior, senior, and master's business LAU students will have to undergo a five-day virtual online training next June for the final certification exam. Subsequently, and for no less than two months, they will have to complete the entire self-learning program and choose whether or not to obtain their certificate.
SAP Program Manager Alp Geckalan noted that this was the ideal time for students to acquire a new skillset. "The COVID-19 pandemic is giving them the luxury of time to improve their skills and differentiate themselves from other talents," he said. "Globally recognized SAP certifications will give each and every one of them a competitive edge in the market."
Once equipped with an SAP global certification, the participating students can pursue various career paths such as SAP consultants, program managers, quality and test managers, in-house consultants, or licensed auditors within SAP's ecosystem.
"Youth unemployment and the digital skills gap are the reasons we offer initiatives such as the SAP Dual Study Program," Geckalan said. "We aim to help students kick-start their careers in a highly demanding challenging and increasingly digital job market."
MBA graduate Mohammad Kareem Hamdash is a case in point. As an SAP Certified Application Associate - SAP S/4HANA for Financial Accounting Associates, Hamdash believes that his journey was worth the time and effort.
"Navigating the course was not intuitive at first, as financial accounting was not my major," he said. "I often found myself researching principles, consulting the SAP learning rooms, and looking through previous threads for answers."
But with patience, dedication, and determination, his efforts finally paid off. "I encourage everyone who has a dream to give it a try. The right path unfolds as you proceed."
SAP is also offering a new digital learning initiative comprising innovative, interactive, and educational content to support students wishing to continue with their studies during these challenging times.
"The high demand for such initiatives pushed us to prepare students for a career in the SAP ecosystem digitally," Geckalan said. "That's why I can best describe SAP today as the speed indicator in a Ferrari."