Student Council Elections 2020
More than 60 percent of students voted to elect their new representatives.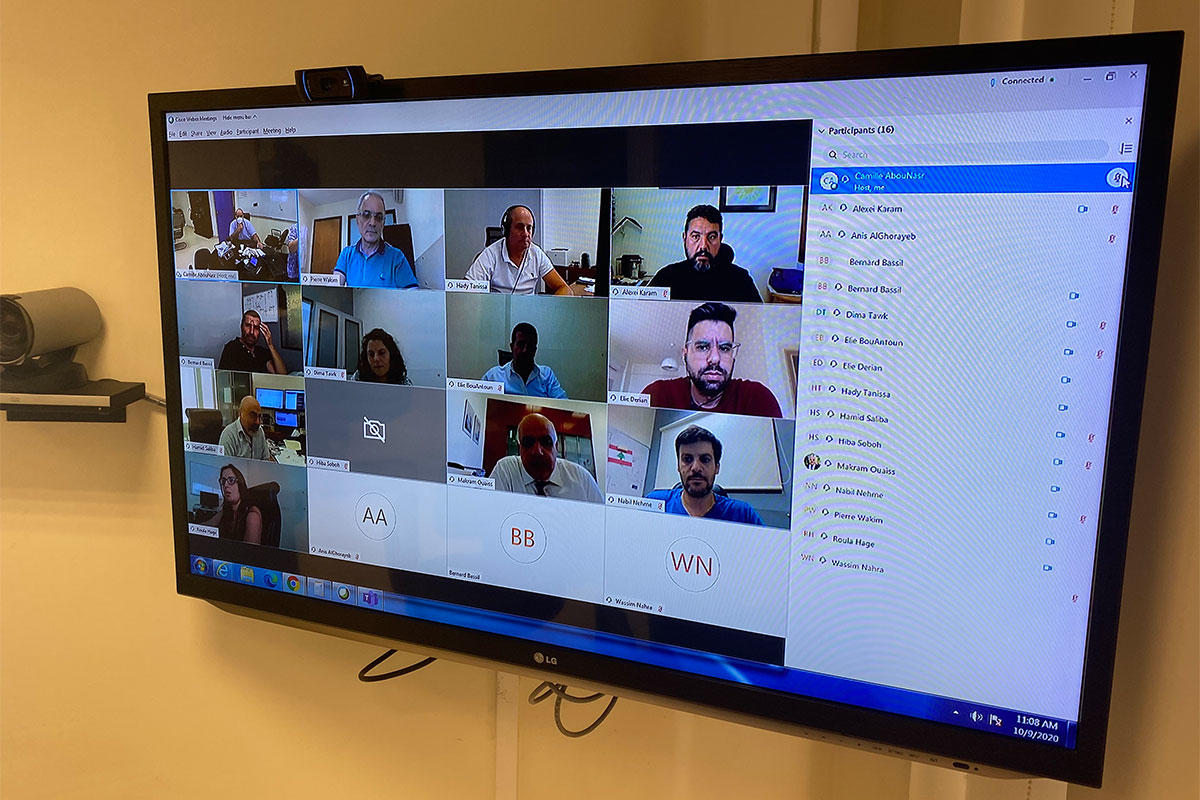 Every year at LAU, students vote for their representatives, who take part in the university's shared governance. Through this model, they reserve the right to provide their input on institution-wide issues such as academic matters, campus services and financial aid.
Since 2016, the university has adopted an online voting system for the student council elections, which gave the student body an advantage this year, considering the COVID-19 restrictions. In fact, LAU is the first university to hold student council elections in Lebanon during this academic year, despite multiple disruptions and challenges.
President Michel E. Mawad congratulated all the candidates who made the effort to run for the elections and praised them for upholding a sense of democracy. "You represent civility in the way you have behaved, and we encourage you to carry out your duties at this university."
The high participation rate – standing at 61.93 percent of eligible voters – was reflective of students' engagement, noting that they had even voted from over 35 countries.
"This is a clear indication that students value their role in LAU's shared governance process despite the pandemic and their inability to be on campus so far this semester," confirmed Dr. Raed Mohsen and Dr. Makram Ouaiss, LAU deans of students in Beirut and Byblos respectively, through a joint statement.
The new student council consisting of 30 student representatives was announced through official emails and published on the LAU website, shortly after online voting stopped at 4 p.m. on October 9.
LAU's Student Council election bylaws and Student Code of Conduct are the guidelines for maintaining a free and fair process. The university had further introduced, many years ago, a mandatory workshop for all candidates delivered by the Lebanese Association for Democratic Elections (LADE) to discuss the importance of student governance, democratic elections, ethics and how to raise concerns with the administration.
In the weeks leading up to the elections, meetings and workshops were given virtually, hosted by the Student Life Offices on both campuses, and an elections page was added to students' online portal, to keep everyone informed.
LAU's two Deans of Students and their teams were also available before and on election day starting at 6:00 a.m. to field questions or concerns and to refer students to the IT Department in case of any technical problems while voting.
"Reception by the student body was positive," confirmed Senior Student Life Project Manager on Beirut campus Riman Jurdak. "In fact, the students are familiar with online elections and the slight changes we introduced this year did not alter the process."
Public forums – where candidates used to announce their plans to their peers on campus – were replaced by recorded speeches that were posted on social media.
"While it is true that we have had to modify a few things, the pros certainly outweighed the cons, as online campaigning has been the key tool to spreading the word for a while now," explained Senior Student Life Project Manager on Byblos campus Alan Kairouz.
To that end, the deans of students asserted that while they can only regulate what students can do online, they still trust the students to be responsible and responsive.
"When needed, we investigate problems or guide students to rectify a certain mistake," the deans pointed out, "but the virtual world is open and it is important for students to rely primarily on candidates' electoral campaigns in order to make up their minds far from outside influences."
"In these trying times, when students have been unable to enjoy campus life and have been limited for the most part to online learning, LAU prides itself in its students' continued involvement, determination and upholding of our valued participatory and democratic traditions," remarked Dr. Ouaiss.