Students Crack the Code for Airline Waste Problems
An LAU team of up-and-coming industrial engineers deliver a sustainable solution for a global leader in airline products and services.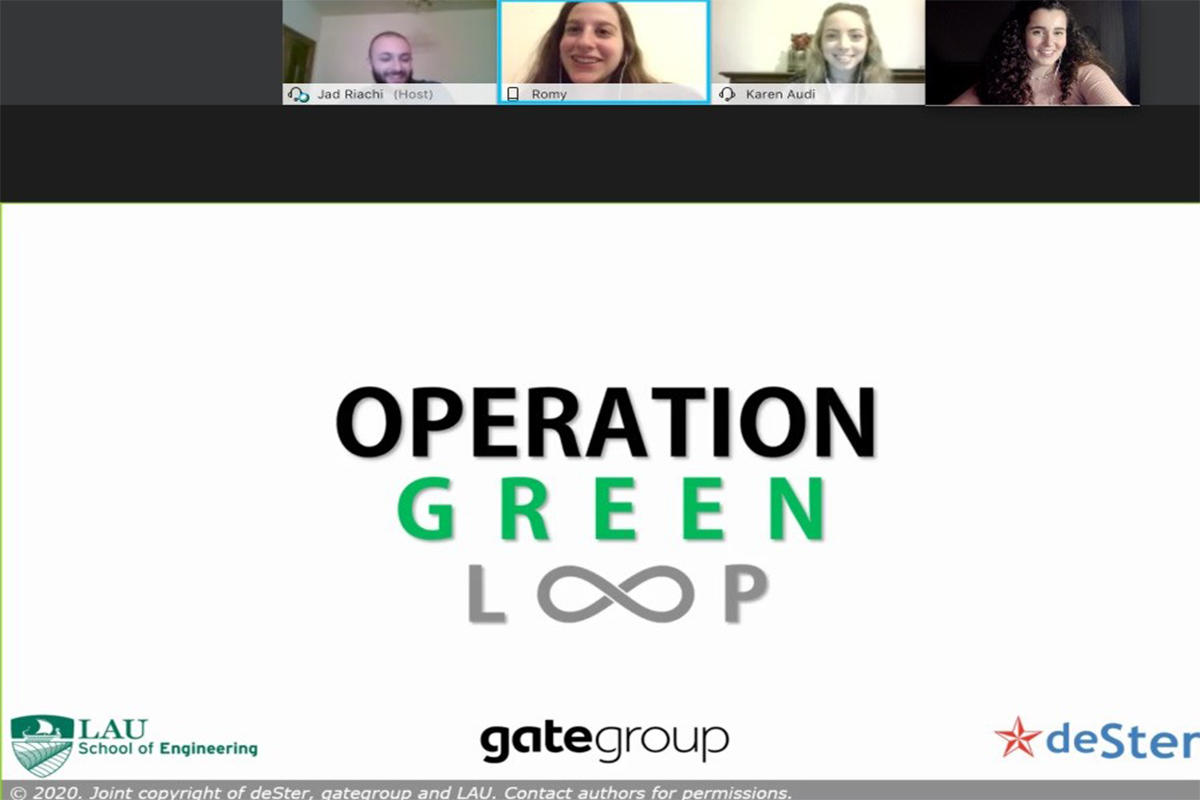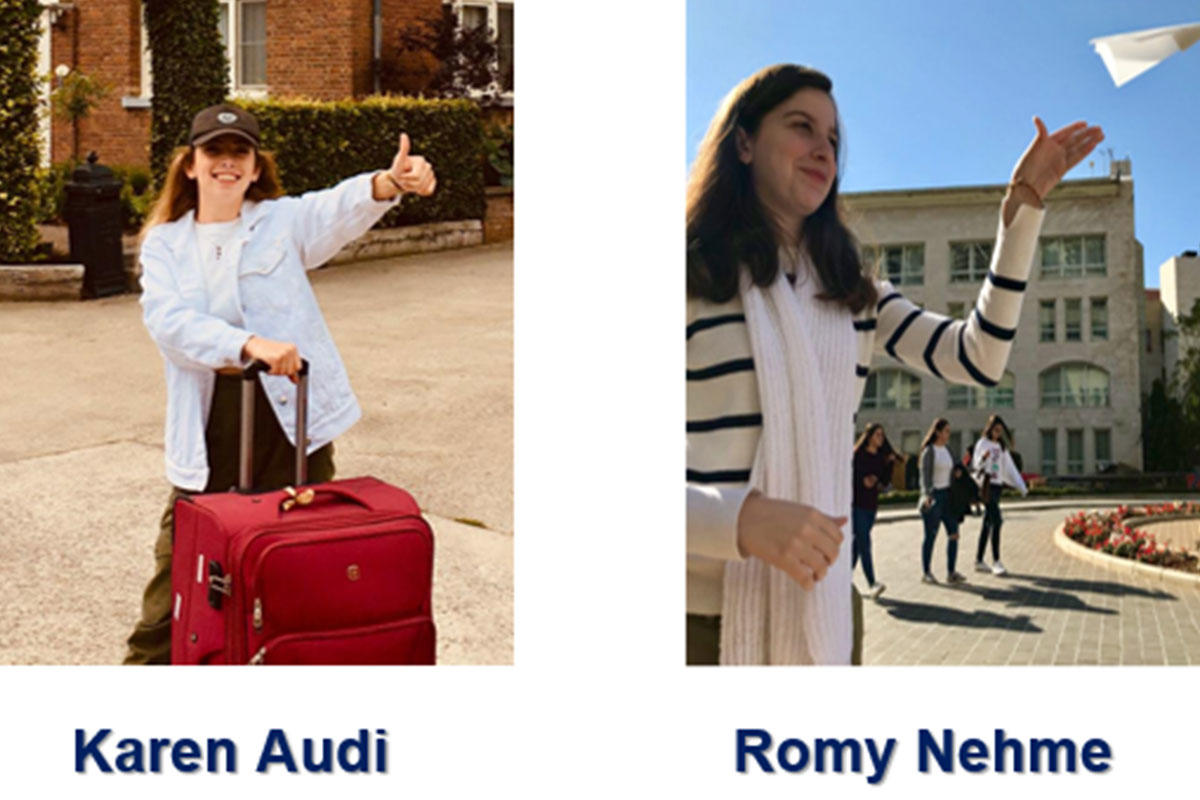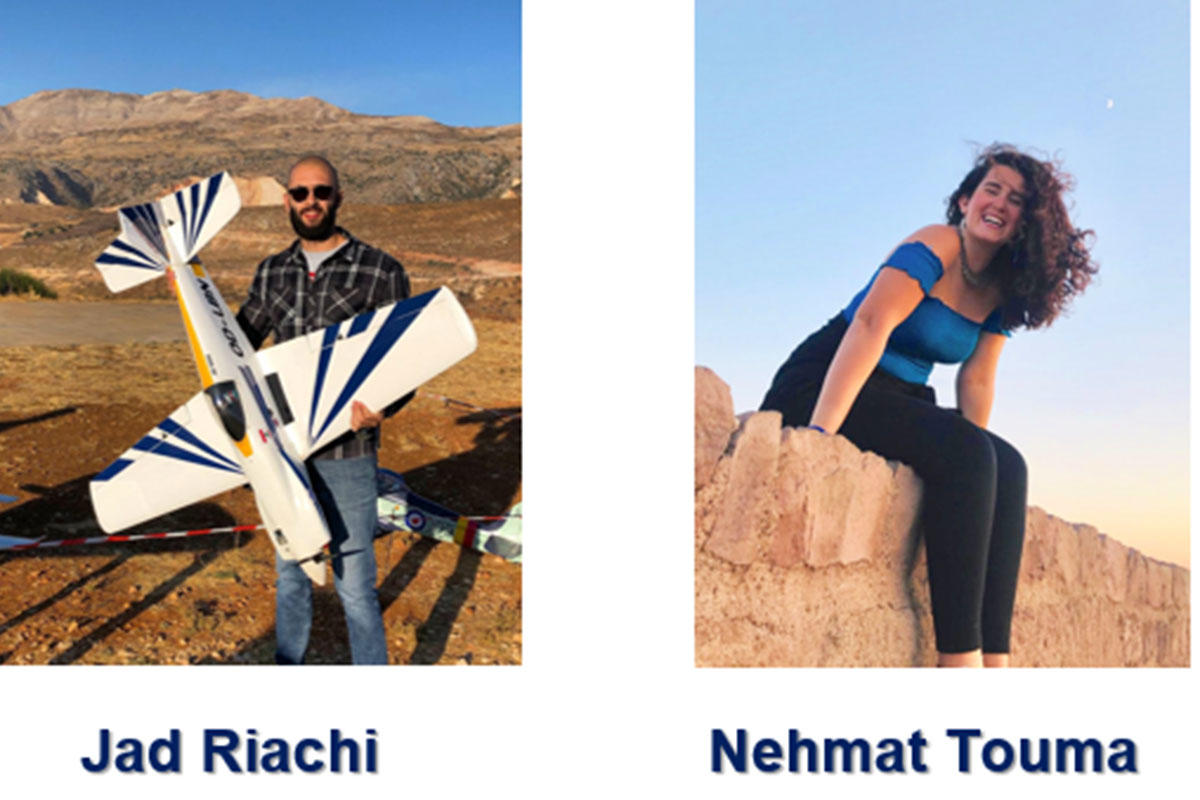 Earlier this spring semester, LAU's Department of Industrial and Mechanical Engineering was approached by alumnus Johnny Kattar (BE '06), corporate development director at deSter of Gategroup, a global leader in airline catering, retail-on-board and hospitality products and services. He wished to collaborate with LAU's School of Engineering (SOE) on finding sustainable solutions for plastics on board flights.
Working closely with Kattar, Associate Professor of Industrial Engineering Pierrette Zouein put together a team of industrial engineering students Karen Audi, Jad Riachi, Romy Nehme and Nehmat Touma, to respond to the brief.
As Audi explained, the team's Operation Green Loop offers a significant step toward a sustainable future for airlines that contribute massively to the generation of plastic waste worldwide. "The world needs to move away from the throw-then-buy mindset and switch to a repair-and-reuse lifestyle," she said.
Navigating through a series of inherent challenges, the proposed design paints a full picture for a circular process of collecting, recycling and remanufacturing, to drastically reduce landfills of incinerated waste. It presents a tool to estimate the volume and weight of waste by type, a solution for size reduction, storage and handling of compacted waste, a layout for optimized operation, as well as a plan for transportation and logistics for shipment to recycling facilities.
In retrospect, Nehme felt that working on the project was "a true culmination of our four years at LAU," as the study pushed them to apply what they had learned in facilities planning, inventory management, operations research and lean manufacturing courses. "In a way, this validated our competency and readiness to enter the workforce and tackle real-world problems," she said.
In light of the COVID-19 lockdown, Dr. Zouein commended the students for their "resilience, dedication and determination to complete this project."
What it took, said Touma, was "dozens of hours on WebEx, brainstorming, sharing our screens and trying to work around horrible internet connection." The night before the presentation, they spent eight hours straight on a video call. Touma was not only thankful for Dr. Zouein's and Kattar's guidance, but also for the team effort. "Each of us has a specific skillset which – when combined with others' – is amplified, so we couldn't have managed otherwise."
Once the team had submitted the work, deSter confirmed that the results and methods used would be integral to the setup of the circular process.
"The presentation and the project exceeded the expectations of everyone attending" said Kattar. The feedback he received from deSter's main sustainability team was that "the work is solid, and they wanted to communicate the takeaway from the project with the wider deSter team."
For Riachi, the experience contributed to a variety of skillsets ­– remote management, agility, adaptation, resourcefulness and entrepreneurial drive, among others.
"We can say that with this project, LAU students have contributed to the global effort of making air travel more sustainable," noted Dr. Zouein, adding how the experience exemplified a successful collaboration between industry and academia "to produce an excellent educational experience while offering tangible, practical and scalable results." Thanking Kattar for this opportunity, she hoped for more projects of the kind with other successful alumni in the future.