Architecture Students' Designs in Support of Roads for Life
An art piece by LAU alumnus Noor Tabet and senior student Youssef El Hadi helps to raise funds for a good cause.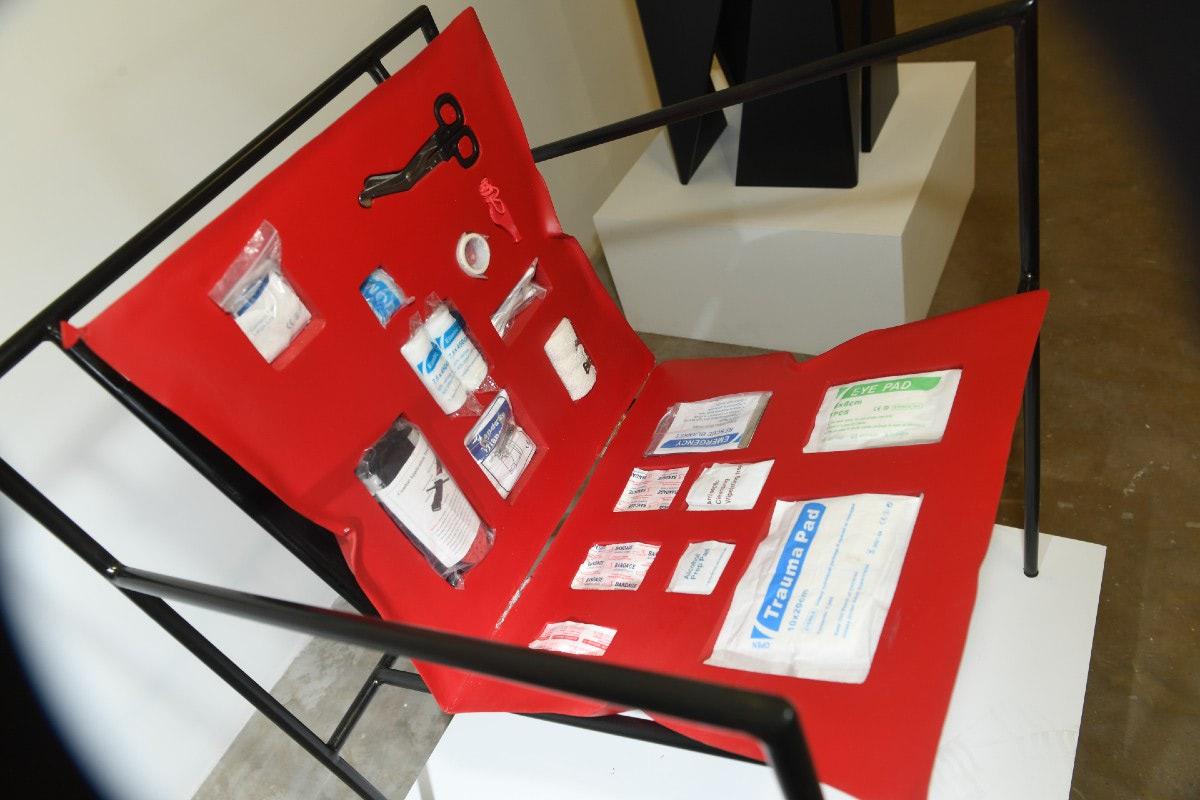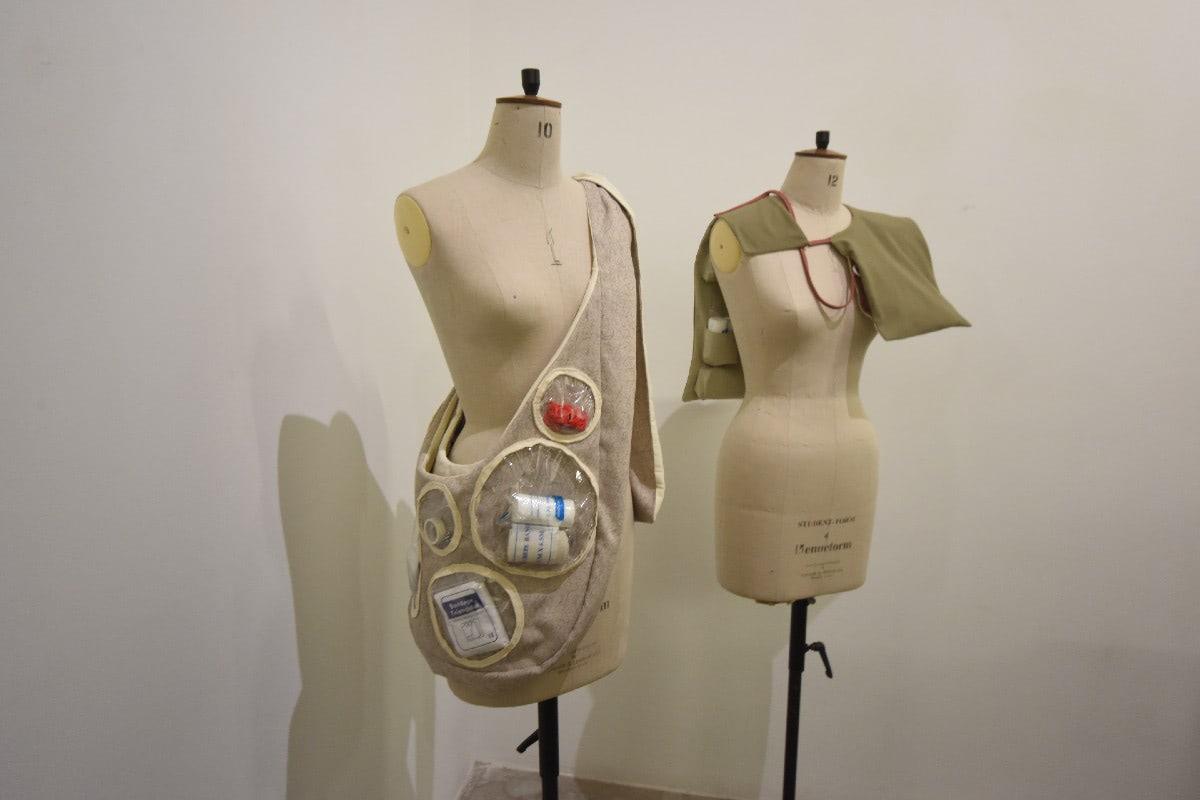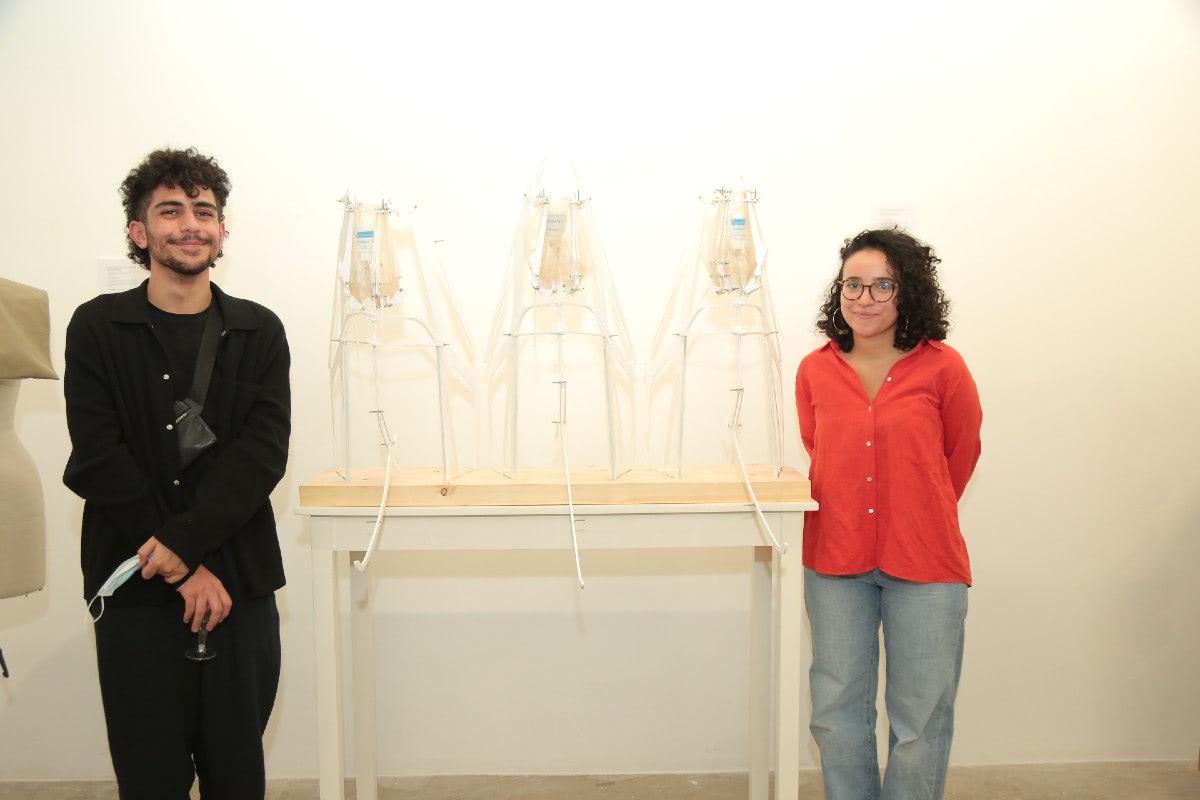 In mid-November, students and alumni of the School of Architecture and Design had the opportunity to exhibit bespoke artworks alongside established artists for a worthy cause.
The invitation to create design products of the first aid kit that would be exhibited and auctioned in support of the Lebanese Civil Defense came from a Lebanese nonprofit organization, Roads for Life. Apart from well-known Lebanese designers, ceramicists and sculptors, the NGO dedicated to optimal post-accident care chose to call on university students to take part in this event.
Faculty members Karma Dabaghi and Vanessa Dammous mentored and coached the groups of LAU students through the weeks leading up to the exhibition.
The students' participation was not linked to any academic course, explained Dabaghi, but was done on their own time – "a testament to their commitment and dedication to this project and the cause behind it."
While all the students' pieces were exhibited at Tanit Gallery, A Pillow for Life – created by Noor Tabet (BArch '18) and senior student Youssef El Hadi was selected for the online silent auction by the judging committee.
The piece juxtaposes the comfort of a pillow with the discomfort associated with an emergency kit, offered El Hadi. "With the aim to embed a vital product into everyday life, we created a sculptural-like lounge chair encapsulating the necessity of a first-aid kit, with a hard-shell exterior that opens to reveal a delicate message inside – the kit itself."
Describing the experience as wholesome, Tabet saw value in showcasing their work among that of accomplished designers. "This was an unparalleled opportunity that would not have been possible without the experience we received from our LAU faculty, courses and training," he said, adding that it offered strong exposure to the world of art and design, especially as they learned, hands-on, from local craftsmen in metalworks, finishing, resin casting and hydroforming.
Dammous echoed this thought. Taking part in an extracurricular activity in a creative field motivates students to pursue an idea, see it develop within a limited timeframe, and anticipate for real-life work in the field, she said. "Presenting their work and exhibiting alongside established designers and renowned artists triggers excitement and joy. As educators, we like to think that all this contributes positively to the learning process," she added.
"In these difficult times, the students are faced with a reality that is beyond them," added Dammous. "This type of engagement gives them reason to believe even more in the worthy act of creation and innovation."