In Memoriam: Dr. Zahi Hakim
LAU mourns the loss of a university friend, eminent radiologist, educator and founder of the Medical Imaging Department at LAU Medical Center-Rizk Hospital.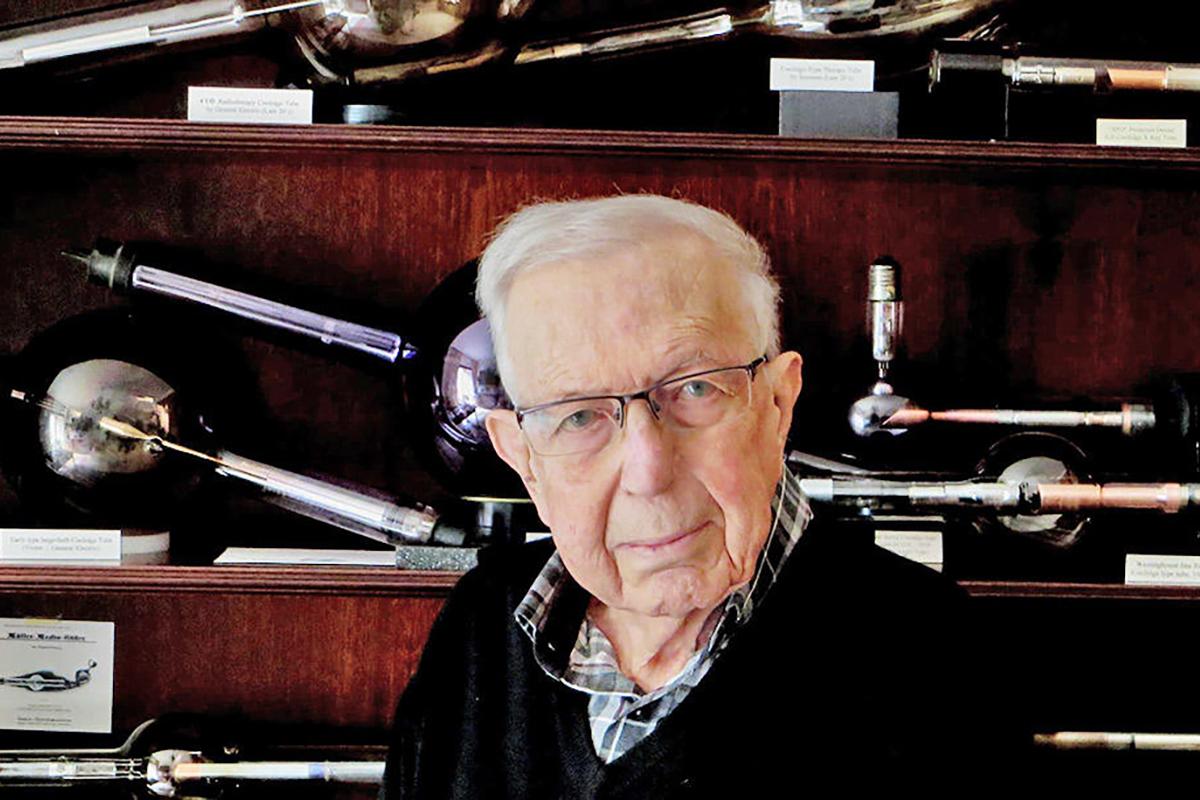 On May 27, LAU lost a prominent and dedicated radiologist, Dr. Zahi Hakim, who left an invaluable legacy at the university, through his donation of a priceless collection of X-ray Tubes in 2019 – among the best five in the world and the only one outside the US and Europe.
Born on October 7, 1928, Dr. Hakim earned his medical degree from Saint Joseph University in 1956, and specialized in diagnostic radiology at the Institut Français de Radiologie, Hôtel-Dieu de France in Beirut. In 1959, he founded the Department of Medical Imaging at Rizk Hospital – as LAU Medical Center-Rizk Hospital was known back then.
Following multiple rounds of training in France and Germany, Dr. Hakim earned a fellowship in neuroradiology at Massachusetts General Hospital, and co-founded the School of X-ray Technologists at Notre Dame du Liban Hospital in Jounieh.
Throughout a pioneering career, and for more than 50 years, Dr. Hakim had sourced, acquired and catalogued X-ray tubes and accessories, some of which date to the invention of X-ray technology in the late 1800s. His collection is within reach of medical scholars at LAU's Gilbert and Rose-Marie Chagoury School of Medicine, inspiring them to innovate for the service of healthcare.
The news of Dr. Hakim's passing has been received with an outpouring of sadness across LAU and its medical center.
"I had the privilege to work with this exceptional man, whose intellectual curiosity had led him across the globe in pursuit of scientific treasures," said Clinical Assistant Professor and Acting Chair of the Department of Radiology Daniel Mahfoud. "Ultimately, he chose to keep his unique heritage in our dear Lebanon, at the very institution that honors his values – LAU."
Dr. Mahfoud expanded on Dr. Hakim's compassion, modesty, humility, and his high regard for his colleagues. He promised to uphold those values, having learned timeless professional, moral, and ethical lessons from him.
"With Dr. Hakim's passing, we lost a passionate and an eminent radiologist, whose gift to LAU transcends financial value – a true legacy which we will honor for generations to come," said President Michel E. Mawad, adding that "it is one of his many contributions to the radiology profession in Lebanon."
Dr. Hakim is survived by wife Gisèle Roumi, son Nagib, daughters Anne-Marie and Danielle and his grandchildren.