LAU Captains and Sailors Shine at the National Level
University varsity teams brought a title and a number of medals to their campuses.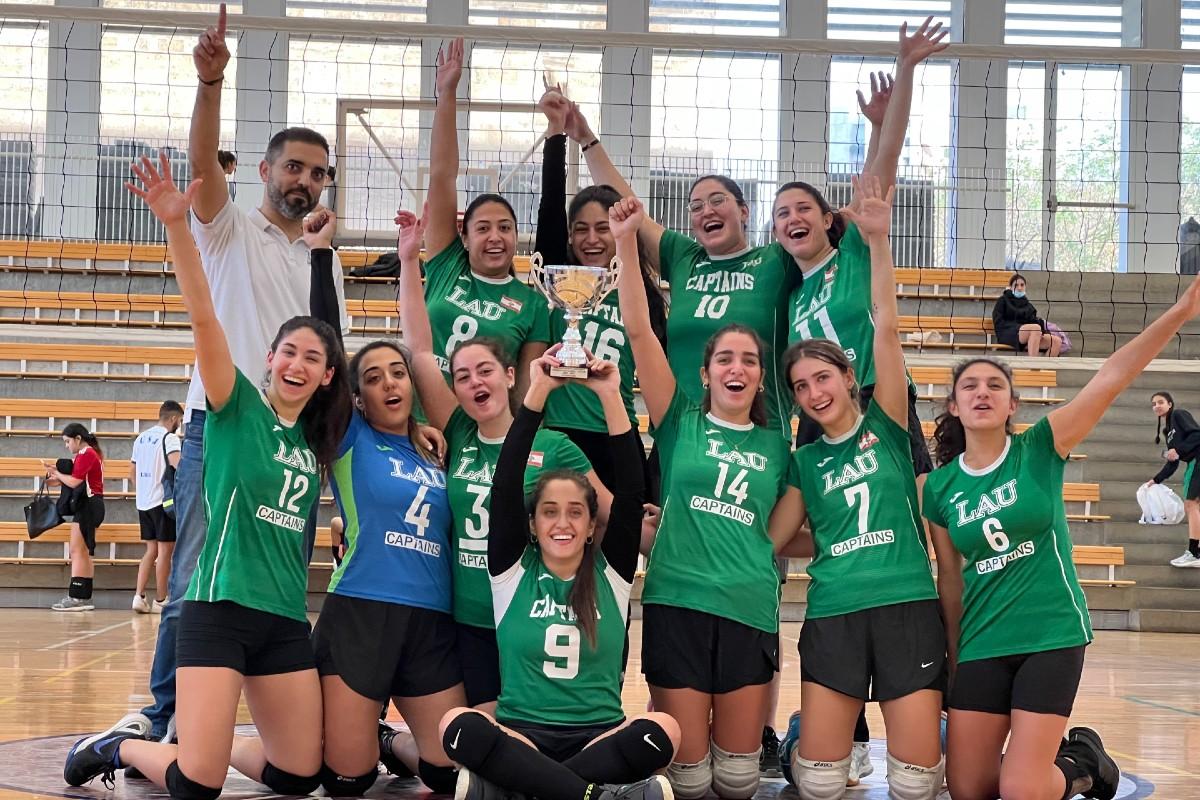 LAU varsity teams achieved notable wins at the University Sports Conference (USC). Though typically an annual event, the championship was exceptionally split into two events this year, with the second one due to take place in spring.
The Byblos campus Women's Volleyball team brought home the USC title for the second time, coached by Joseph Nar, and following a 2-1 win over Saint Joseph University.
Their counterparts on Beirut campus took third place.
Women's Futsal team brought home silver medals, and so did the Women's Basketball team, both on Byblos campus.
The Women's Badminton team on Byblos campus also came second.
The Women's Table Tennis team on Beirut campus won second place.
Last but not least, the Mixed Tennis team on Byblos campus secured third place in the championship.
Congratulations to all Sailors and Captains!