LAU COVID-19 Awareness in Full Force
The university health response committee and task force spread awareness, lead the response and educate beyond campus walls.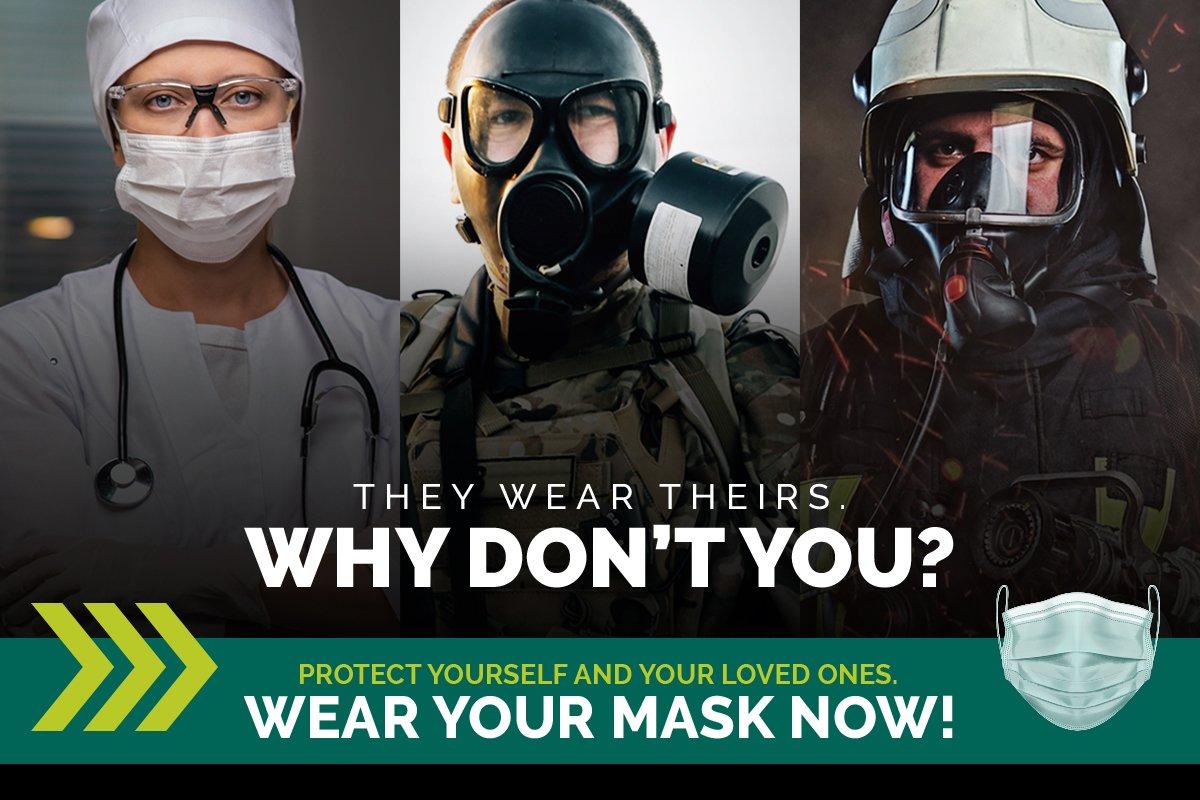 With the recent spike in COVID-19 cases and death toll in Lebanon, LAU's Emergency Health Response Committee stepped up its efforts and launched a new campaign to build awareness, prevent misinformation and offer definitive guidelines to the university community and the wider Lebanese public.
The new campaign aims to strike an urgent tone on the need to wear masks, reminding individuals of their responsibility to protect themselves and others. While awareness levels about masks have been high, these have not led to a consistent change in behavior.
Wearing the mask has been singled out as a major critical preventive measure to combat the spread of the pandemic and safeguard the health of the communities. It is the most basic, first line of defense and protection against the disease, especially as Lebanon enters this critical phase of the pandemic.
Right from the onset of the disease in the country, the President's Cabinet set up the committee to hit the ground running. Within weeks, a microsite with guidelines, recommendations, resources and contacts was launched to support the LAU community. As the disease continued to spread in the country, the committee sounded the alarm, and continued to monitor adherence to strict safety precautions both on and off campus.
Clinical Professor, Head of Infectious Diseases and member of the Emergency Health Response Committee Rola Husni-Samaha said that they are updating and enforcing all policies related to the disease, supporting the Health Office in tracking potential cases and contact tracing, and keeping the entire community informed of new recommendations as they come in.
Under guidance from the committee, a Health Response Task Force was created to support the LAU community on all COVID-19 related matters, from taking the PCR test to self-quarantine and at-home treatment in case of infection.
In parallel, a Return to Campus committee ensured that proper safety measures were in place to welcome back students, faculty, and staff once the pandemic subsided. From ventilation and seating in classrooms and labs to guidance and labelling of high-traffic areas and conference halls, the committee left no stone unturned.
Dr. Husni-Samaha also dispelled falsehoods around the vaccine, strictly denying claims that it modifies genes, contains microchips, or is ineffective. "We need to encourage people to take the vaccine, as it is our way out with less fatalities."
LAU has also been on the frontlines of the battle against the disease, through a virtual, free-of-charge clinic, LAU Coronavirus Telecare, as well as conducting free PCR tests and training health providers nation-wide through the LAU Mobile Clinic.
In a letter to the community, LAU President Michel E. Mawad stressed the importance of rising to the moral and civic demands imposed by this critical phase.
"As scholars, care providers and educators, it is incumbent on each one of us to play an active role in the fight against this virulent disease," he said, urging LAUers to be extremely vigilant as "there was no room for complacency in our behaviors, our daily habits and our usual routines, nor was there space left for fatalistic attitudes."