LAU Granted Approval for Distance Education
Validation by the New England Commission of Higher Education adds a new dimension to the university's institutional accreditation.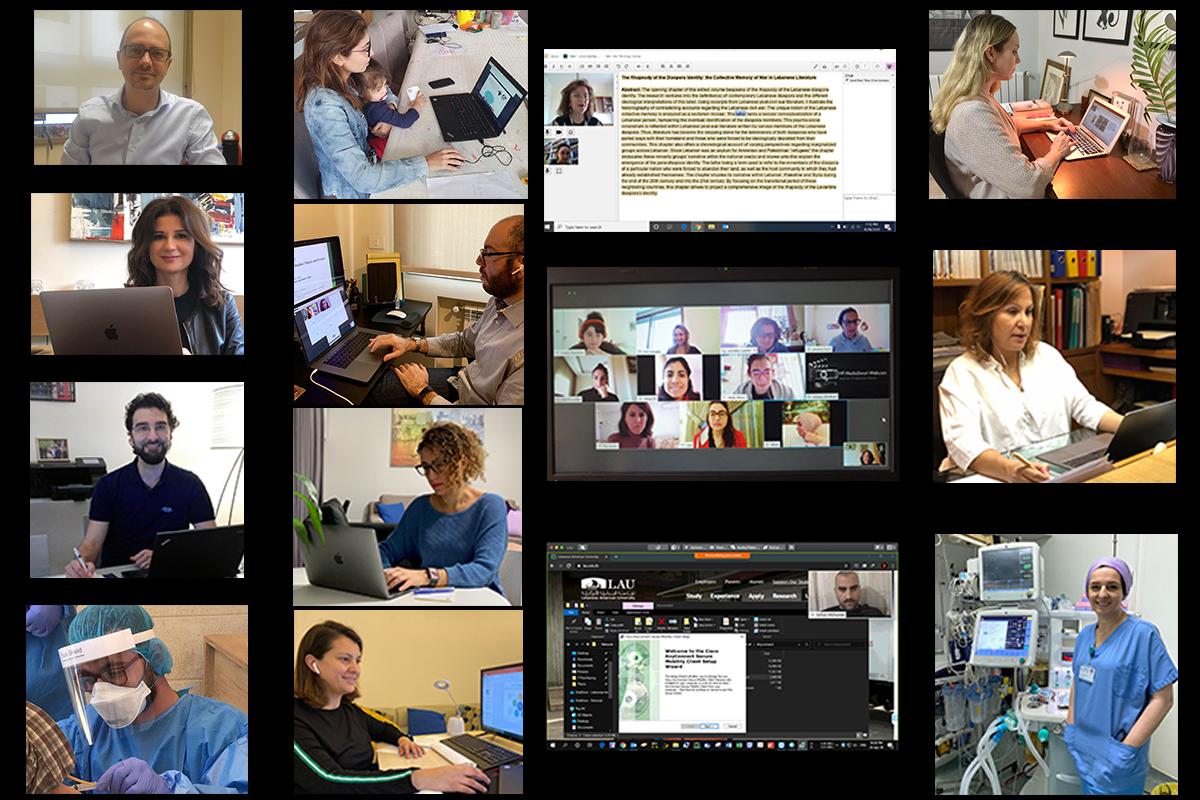 The New England Commission of Higher Education (NECHE) has granted LAU approval to offer all current courses and academic programs via distance education through spring 2022. The decision was in response to LAU's submission of a comprehensive, distance education review report that was based on the first two semesters into the pandemic.
"Earning this NECHE approval at a time when we are operating almost fully with online delivery is of major significance," declared Assistant Provost for Academic Affairs and Associate Professor Rula Diab. "It adds a new dimension to our existing institutional accreditation, since online delivery is not normally included in it."
In fact, institutional accreditation, such as the one granted by NECHE, signifies that an institution meets a comprehensive set of standards defined by the accrediting agency. LAU has been NECHE-accredited since 2009, and it maintains a growing number of program accreditations from relevant accrediting entities.
In seeking the approval, explained Dr. Diab, LAU had prepared and submitted a comprehensive review report based on the experiences gained during spring and summer 2020. This entailed evaluating the effectiveness of the transition to online platforms and the preparations underway for fall 2020.
The report also closely examined LAU's logistical readiness such as technical infrastructure, faculty professional development opportunities, and ways to optimize students' learning experiences under challenging circumstances brought on by the pandemic and disruptions.
Ultimately, "the approval is a clear validation to all stakeholders that we continue to fully conform to the NECHE standards on educational effectiveness," confirmed Dr. Diab. It confirms that LAU students completing courses via online or hybrid modalities are acquiring knowledge and competencies equivalent to those achieved through more traditional modalities, while receiving "sufficient support for instructional and other needs," she added.
"The exceptional news during these challenging times," said Provost George E. Nasr, "is proof that together we will persevere and come out of this crisis stronger than ever."
In a comment, President Michel E. Mawad pointed to the unwavering spirit of the LAU faculty and staff in pursuit of pedagogical innovation in distance education. "This is central to our commitment and mission to deliver quality education, academic excellence and patient care, anchors of Lebanon's youth, values, and identity."