LAU Partners with the Investment Development Authority of Lebanon
The agreement will provide prospects for both institutions, including bolstering employability for LAU students, and access to quality education, professional development, and consultancy for investors.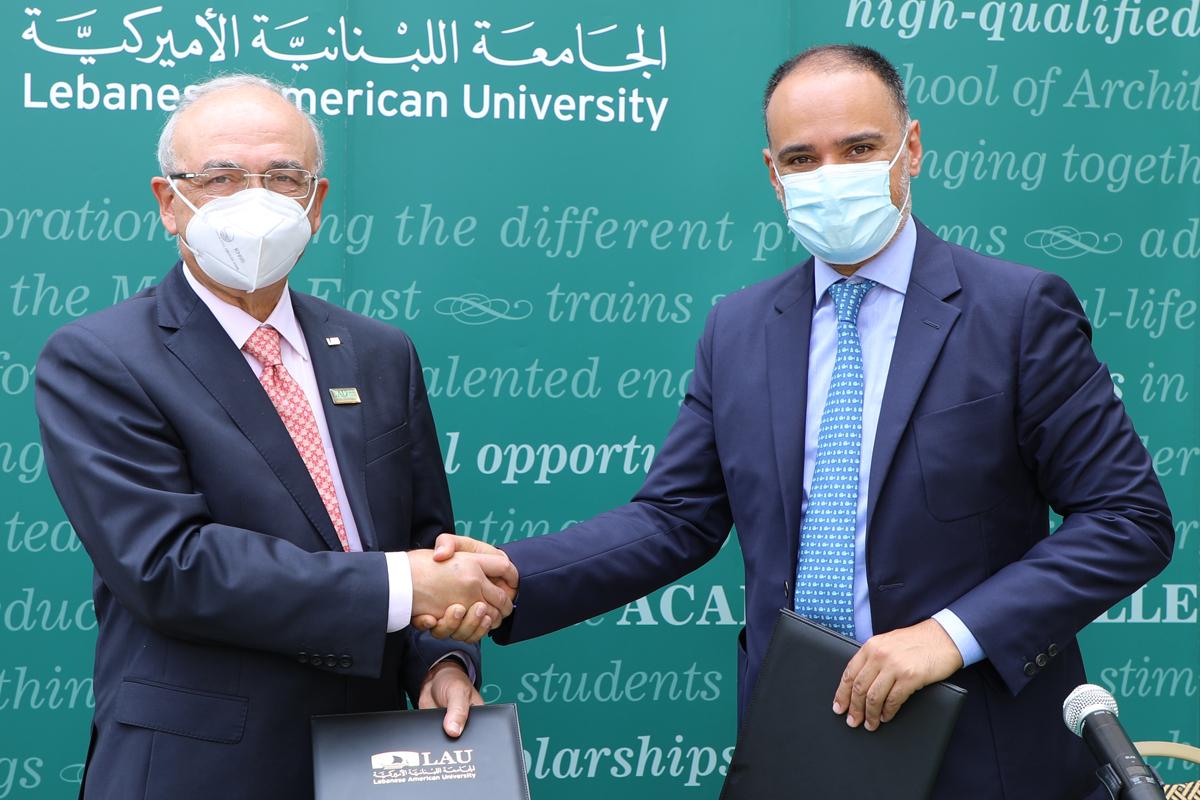 Following a series of similar partnership agreements with the Lebanese public sector, LAU has signed a Protocol of Cooperation with the Investment Development Authority of Lebanon (IDAL), in an effort to fortify strategic partnerships, especially those aimed in pursuit of shared goals.
"The agreement," said President Michel E. Mawad, "will open up new vistas of opportunity to increasing numbers of young Lebanese towards new competencies, advanced qualifications, and enhanced employability."
He further underlined LAU's commitment to making its resources accessible to fulfil its due to the knowledge economy – "Lebanon's only salvation out of its current manifold crises."
For Director of University Enterprise Office Walid Touma, who helped initiate the agreement, collaboration is vital, as "IDAL is working hard to lure developers and foreign investors to Lebanon, and encourage export of Lebanese manufactured goods in exchange for fresh dollars to support the economy."
Indeed, the partnership is set to provide solid benefits for both institutions.
IDAL will secure internship opportunities with its investors for at least 20 LAU students every year and sponsor academic conferences at the university. In turn, LAU will provide access to graduate education for IDAL board members, staff, and their dependents. Through LAU Consult, the university will offer management consulting services, while LAU Continuing Education will deliver incentivized and customized professional development training to IDAL and its investors.
IDAL Chairman & General Manger Mazen Soueid stressed that IDAL's efforts are invested in supporting Lebanese youth in fostering a culture of business development, while championing human capital.
Acknowledging the grave challenges facing Lebanon, Dr. Soueid called for redefining the role of the state. "Through IDAL, we have a chance to create a new model for a public institution to be a center for excellence, through partnering with successful private institutions such as LAU, facilitating their mission and fostering Lebanon's human capital."