LAU Rekindles a Hope for Healing with Inauguration of New Medical Center
The new and much-needed medical facility in Jounieh is testimony to LAU's faith in the country and its commitment to quality medical education and innovative healthcare.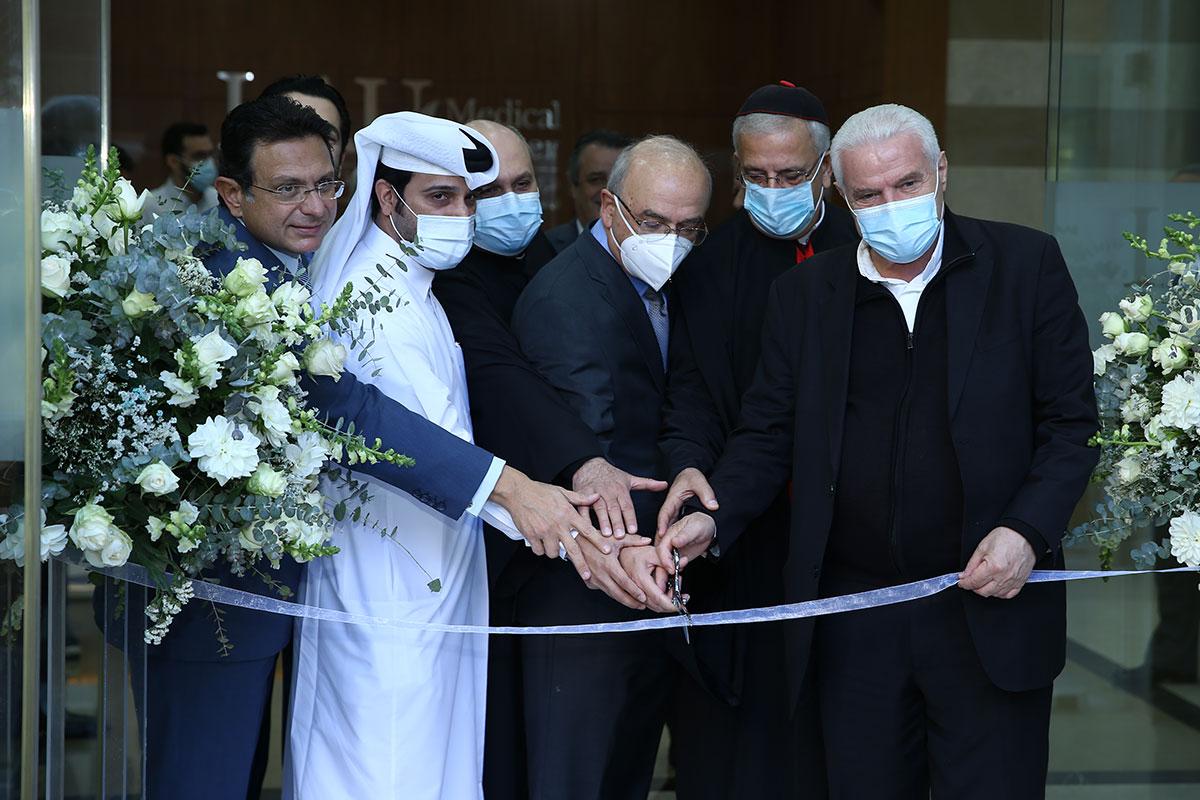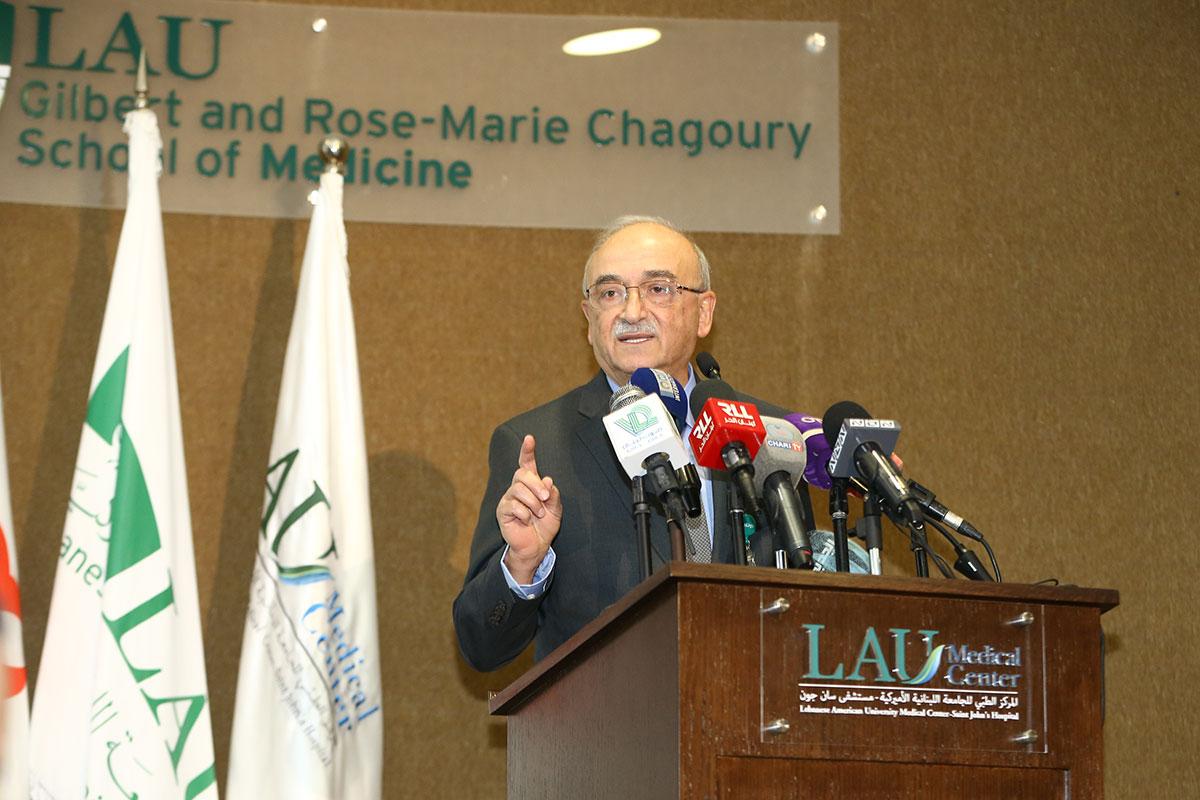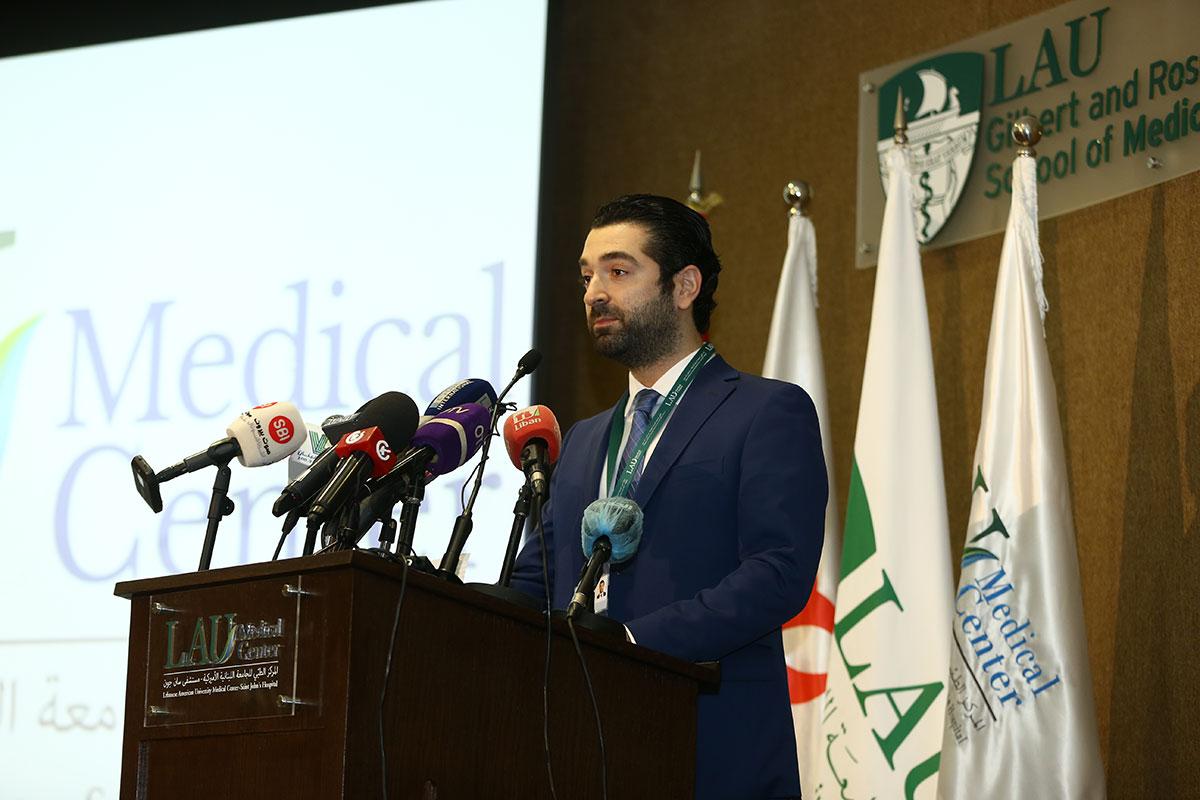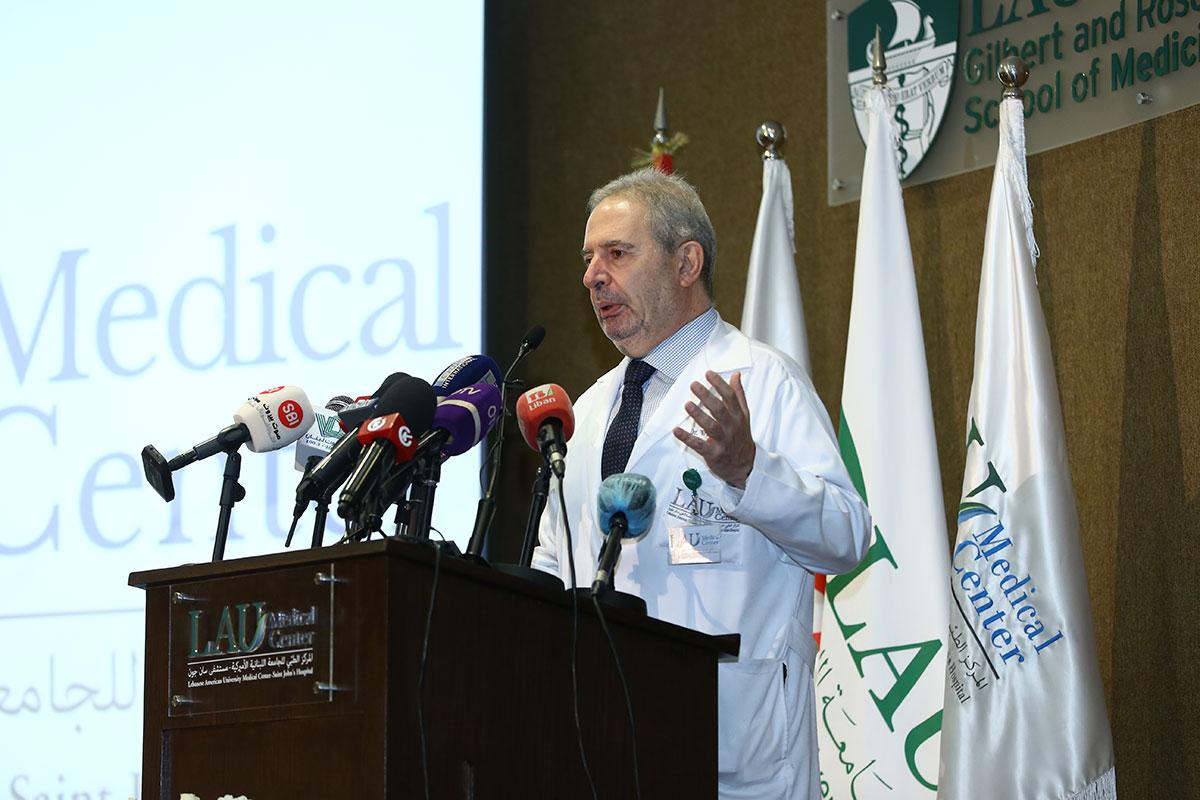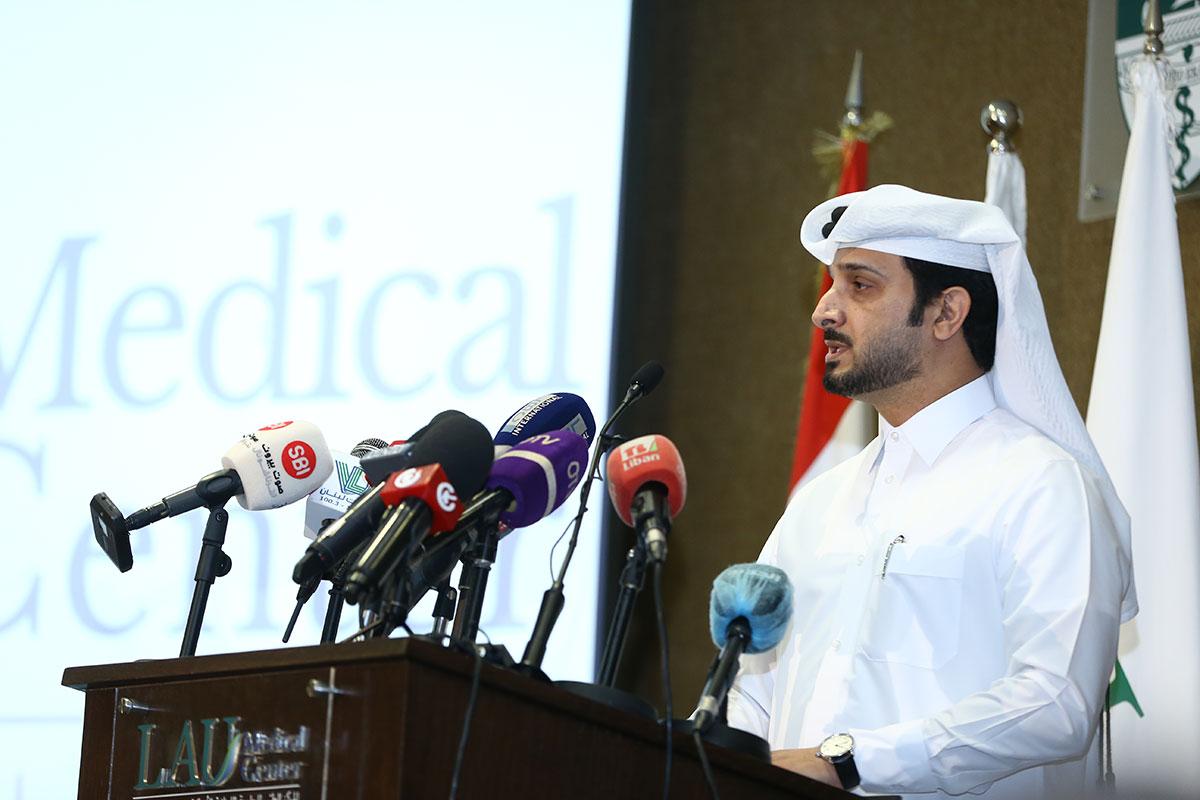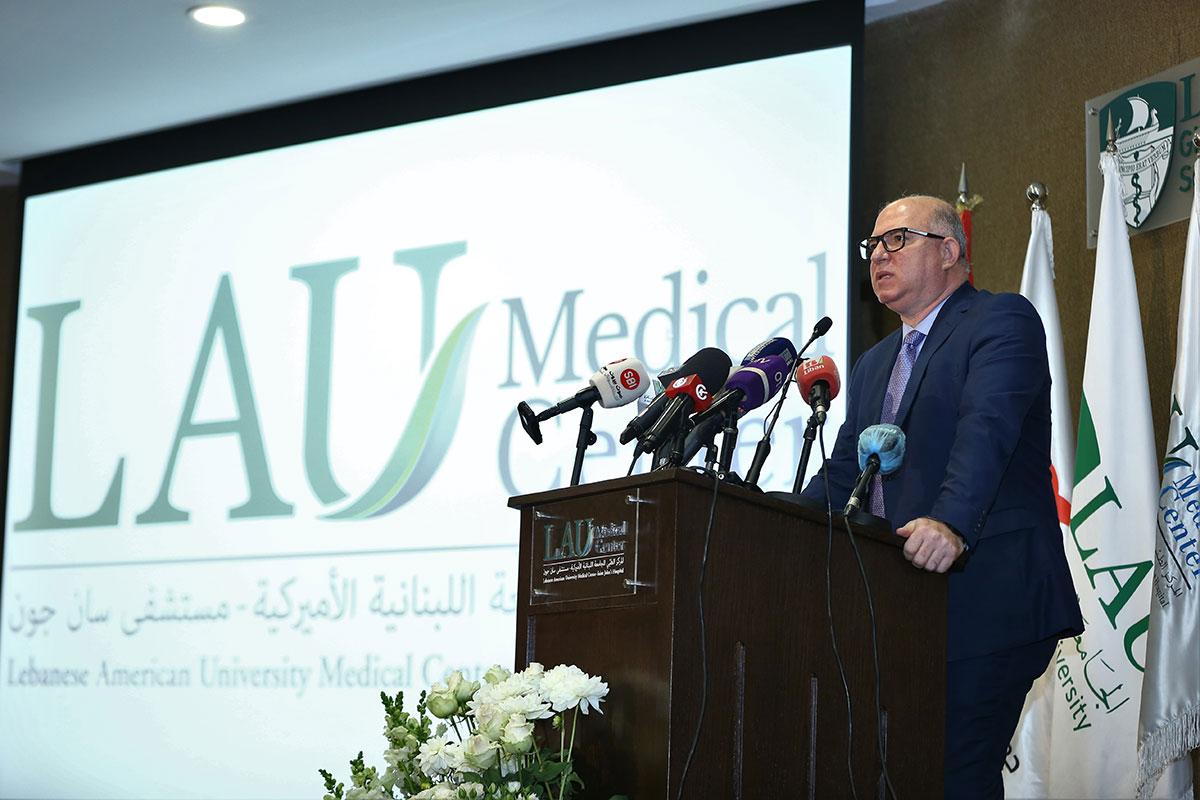 In the hope of mitigating the strain placed on the health sector in Lebanon and safeguarding the advanced medical education and first-class medical care for which the country has been known, LAU recently inaugurated a new health facility in Jounieh: the LAU Medical Center-Saint John's Hospital.
The project, which has been three years in the making, was realized with the collaboration of the Congregation of Lebanese Maronite Missionaries and a generous grant from the State of Qatar.
By establishing the first university medical center in the area, LAU reconfirms its commitment to ensure the highest standards in medical education and patient care in the country. At a time when the Lebanese community is suffering the repercussions of converging crises, an exodus of qualified physicians, nurses and technicians, and diminishing medical supplies, the university's new initiative is not only intended to offer affordable patient care with compassion, but also to serve as a teaching hospital of US standards for its students and residents.
In an address at the inauguration ceremony on November 12, LAU President Michel E. Mawad expressed his deepest gratitude to the Maronite Patriarchy, headed by Patriarch Mar Bechara Boutros Al Rahi and the Lebanese Maronite Missionary, led by Father Maroun Moubarak, whose efforts and steadfastness were crowned with a generous grant from the Qatari Royal Family to make this medical center a reality.
He also extended his thanks to his colleagues at LAU who have worked tirelessly to bring this undertaking to fruition, among whom Hospital Director Selim Hani and Chief Medical Officer Wadih Ghaname.
"You are here to witness LAU's promise to build, expand and bolster a safe health network, at a time when growth was brought to a halt, threatening the livelihood and the very sense of normalcy of the Lebanese, amid unabating crises," Dr. Mawad said. "The inauguration of this medical center during these very challenging times is an act of faith in Lebanon and a spark of hope, at a time when sadness and concern have taken hold of our lives."
The medical center, he continued, is a step in the right direction with its more than 85 beds, a modern patient station, state-of-the-art equipment, medical and nursing corps and a skilled administrative team that places it at the service of the Lebanese community. Its clinics, along with those at the LAU Medical Center-Rizk Hospital, operate under an integrated health system, the first-of-its-kind in Lebanon. Furthermore, in view of the continuing pandemic, one floor has been dedicated to COVID-19 patients.
Dr. Hani noted the crucial need for a new medical facility, one that the Lebanese have long wished for. "While 40 percent of the hospitals are under threat of closure," he said, "we will persevere in our humanitarian mission to serve our community and Lebanon."
The medical center has been in operation for two months and has treated between 500 and 800 patients. In that period, revealed Dr. Ghaname, "we received outstanding praise from patients, physicians and the local community, who were impressed by the standard of medical care, a medical team supported by students, residents and fellows, as well as advanced equipment that has become hard to come by."
Speaking on behalf of the Qatari Ambassador Ibrahim Abed El- Aziz Al-Sahlawi, Chargé d'Affaires Ali Al Mutawa said that the inauguration was a "part of Qatar's continued support to the people of Lebanon, who are living especially difficult circumstances," and expressed his "hope that Lebanon's ills will soon diminish, and the country will reclaim its leading position, especially in offering outstanding healthcare."
Dr. Mohamad Haidar, representing Minister of Health Firass Abiad commended LAU for its steadfast efforts in refurbishing the hospital, in spite of many challenges, to provide top-notch medical care to the Lebanese community.
"As other hospitals are closing, this inauguration today gives us a glimpse of hope that Lebanon will be able to overcome its healthcare crisis," he said. "Accordingly, Dr. Abiad has stressed the ministry's readiness to provide any means of support you may need to mitigate its impact."
Optimal patient care starts with a superior education, and the inculcation of ethics and good practice. The two complementary teaching hospitals – the new LAU Medical Center-Saint John's Hospital and the existing LAU Medical Center-Rizk Hospital – through their collaboration will offer health schools the opportunity and resources to further boost the training of their medical, nursing and pharmacy students, residents and fellows.