LAU Vaccinates its Alumni
More than 1,500 alumni have been fully vaccinated, with hundreds more expected to follow, as part of the university's ongoing aim to immunize the LAU family.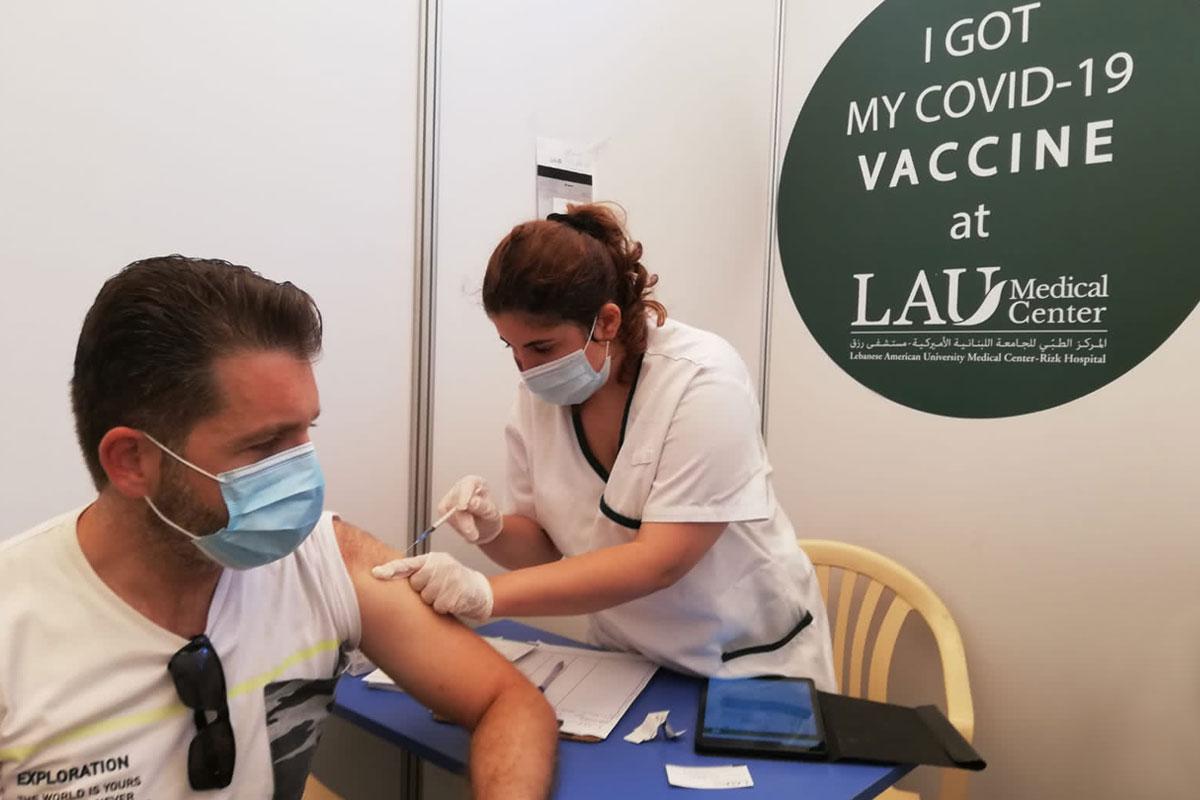 Following monumental efforts by the university to secure the Pfizer-BioNTech vaccine, and with more than 85 percent of LAU students, faculty and staff now fully or partially vaccinated to ensure safe return to campuses, LAU has since early August expanded its campaign to include its alumni.
Through this effort, the university plans to immunize its alumni against COVID-19, free of charge, at LAU Medical Center-Rizk Hospital, that has been at the forefront of the fight against the pandemic. To date, several hundreds have been either fully or partially vaccinated.
"As part and parcel members of the LAU community, the health and wellbeing of alumni are of utmost importance to the university," said Assistant Vice President for Alumni Relations Abdallah El Khal.
Amid tough living conditions in Lebanon, the initiative has been a welcome step, especially as it could speed up vaccination among younger groups. The roll-out is based on a call for registration that was sent out to all alumni and carried out in line with international recommendations – prioritizing those with preexisting health conditions and older age groups.
Positive responses came pouring in from alumni.
Cyril Khater (BS '12, MBA '14) thanked the Alumni Relations team for their continued support of alumni and the Lebanese at large. "This is an institution we are proud of," he wrote.
Fouad El Kadi (BE '19) expressed his pride in his alma mater, pledging to "one day give back this institution that is so dear to my heart."
Along the same lines, Noor Tarhini (BA '14) noted how "this [initiative] proves that once we join the LAU family, we are in it forever."
For Hilda Hanania (BS '06), the email from Alumni Relations brought hope. "It made me proud to be an alumna, seeing all that LAU is doing during difficult times."
For vaccination advice, check LAU's COVID-19 website, and contact the Alumni Relations Office for any questions.