LAU Welcomes 83 New Higher Education Scholars
A new cohort of scholars is ready to take on community service, leadership, and academic excellence.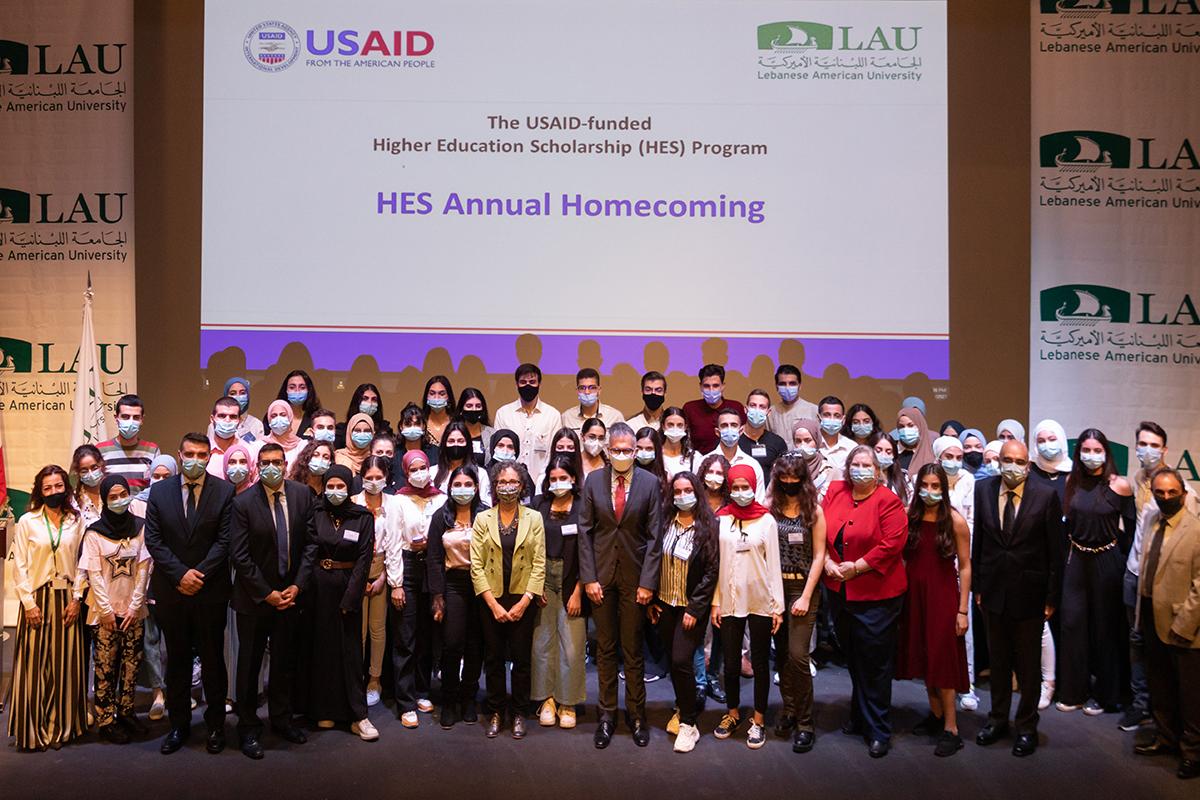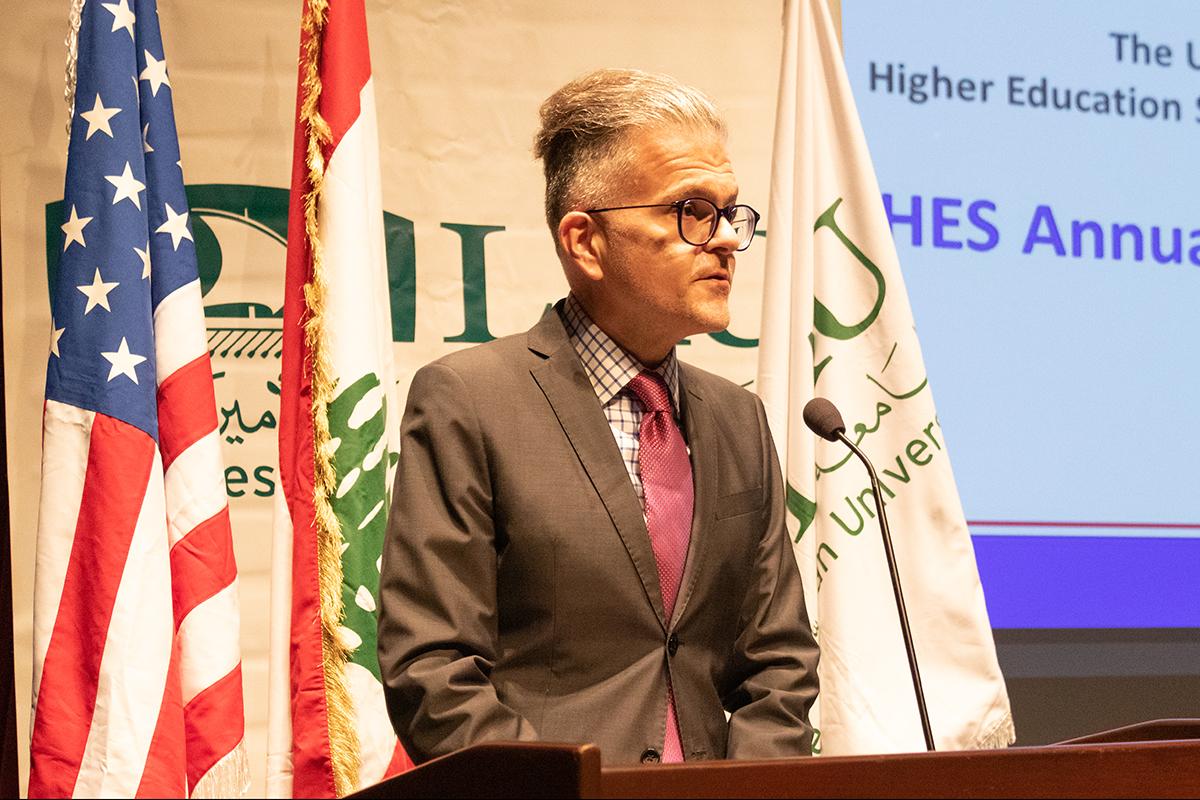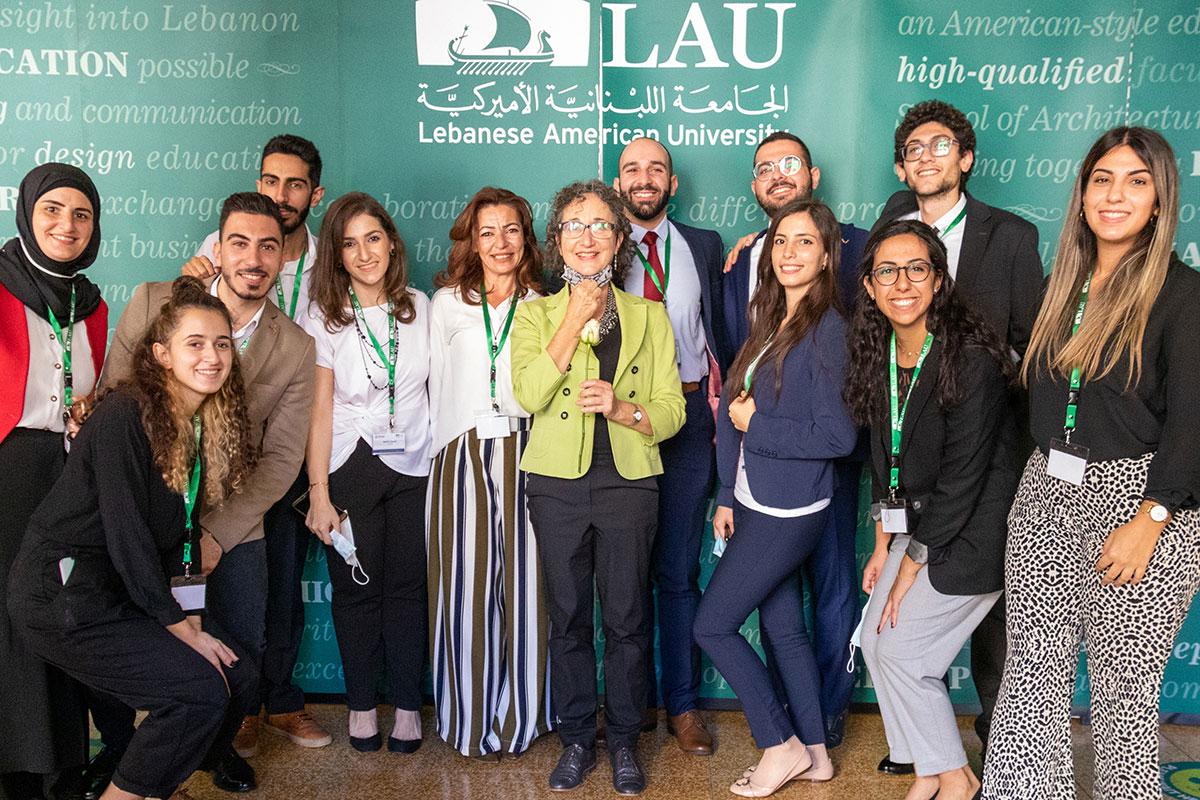 Together with the United States Agency for International Development (USAID), LAU welcomed 83 new students who joined the Higher Education Scholarship (HES) program at the beginning of fall 2021. The hybrid ceremony was held on Beirut campus and virtually on November 4.
Currently in its 11th edition, the program offers university-bound students from all six governorates of Lebanon the opportunity to pursue their undergraduate education through both sections of HES – the University Scholarship Program (USP) and the Refugee Scholarship Support (RSS). Since 2010, 759 students have benefited from the program at LAU, with 243 HES scholars currently enrolled.
Among those present at the event were US Embassy Chargé d'Affaires Richard Michaels, USAID Lebanon Mission Director Eileen Devitt, Provost George E. Nasr, Vice President for Student Development and Enrollment Management Elise Salem, Assistant Vice President for Enrollment Management Abdo Ghie, as well as deans, faculty and scholars.
In a videotaped address, LAU President Michel E. Mawad thanked the American people, the American Government, USAID and the American Embassy for supporting the university's mission, asserting that "student benefactors gain from LAU's rigorous academic standards, and a campus environment that promotes social equality and critical thinking."
He went on to congratulate the new scholars whose merit, he said, has been recognized and who have been given an opportunity to develop their potential for a productive life of success, service and continued learning.
"You belong to an outstanding school, which is LAU," he said. "You will be taught by dedicated professors on a beautiful campus both in Beirut and in Byblos with all possible services extended to you. The rest is yours to accomplish through hard work, through high motivation, and the drive which has gotten you here in the first place."
Representing US Ambassador to Lebanon Dorothy C. Shea, Michaels noted that the United States has always been a strong advocate of education – having spent more than $150 million for USP in Lebanon alone. He added that "the program is a significant investment in Lebanon's future and highlights the ongoing strong relationship between the American and Lebanese people."
Dr. Salem gave an in-depth overview of the program's leadership, volunteerism and career-building components that complement its academic offering.
"HES is an all-encompassing grant that is very much aligned with our own mission at LAU, and this scholarship has truly brought out the best in our university," she said.