LebNet-LAU Initiative Adds Leverage for Engineering Students
The Industry-Focused Lebanese Education & Academia Partnership between LAU and LebNet aims to give engineering students a competitive edge.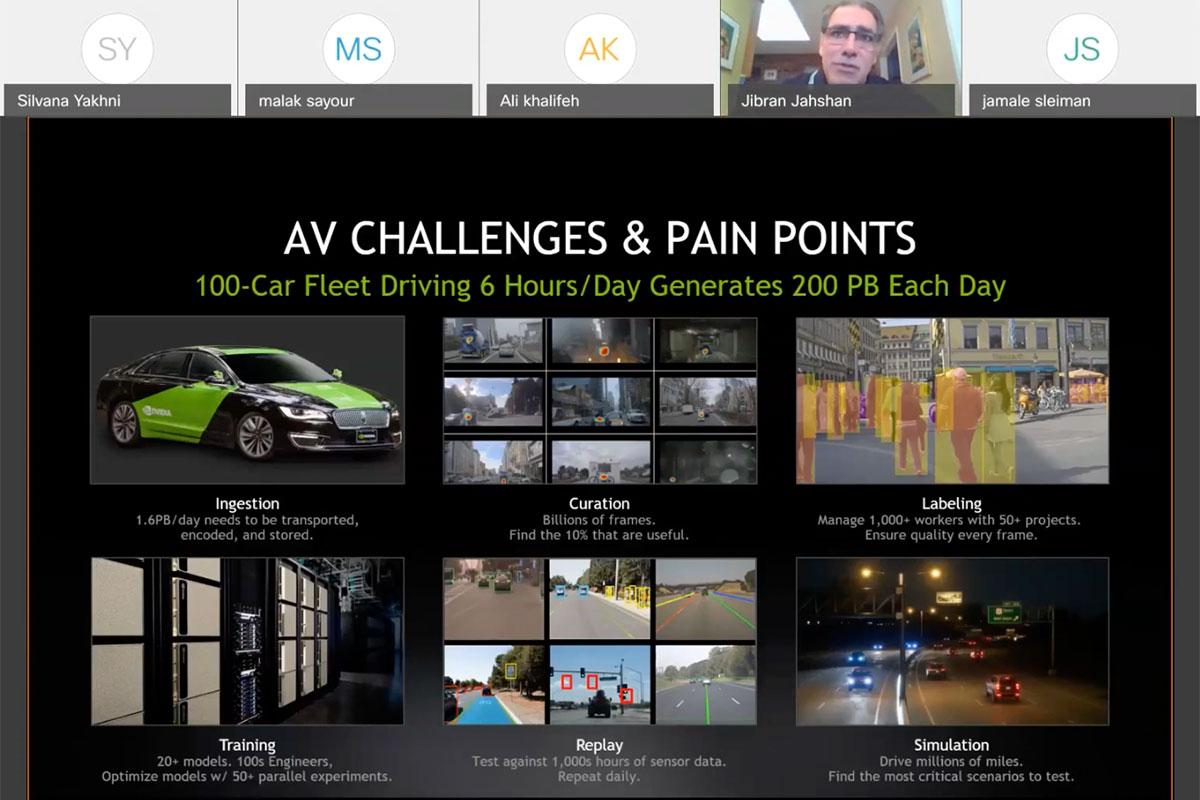 A Memorandum of Understanding signed between LAU and LebNet – a non-profit organization focused on education and mentoring, and comprising a network of technology experts of Lebanese descent in North America ­– has been providing engineering students with the opportunity to connect with and benefit from the Lebanese diaspora's experience in industry.
Through the Industry-Focused Lebanese Education & Academia Partnership initiative (iLEAP), seminars and lectures delivered by LebNet members are intended to complement LAU professors' credited classes at the School of Engineering.
With approximately 1,200 members in Canada and the US, LebNet's wide network includes Fortune 500 managers and executives, venture capitalists and investors, startup founders and entrepreneurs, academics, consultants and small business owners, whose insight can prove invaluable to LAU engineering students.
The topics covered are entirely industry-focused to keep students up to date with current and emerging technology trends in their profession, thereby giving them an edge in a largely digital job market.
"One main goal of LAU's School of Engineering is to enable our students to succeed as engineers, innovators and responsible citizens, and to provide them with distinctive skills that are sought after in the professional world and in graduate schools," said Dean Lina Karam.
"iLEAP supports this goal by leveraging the industry experience of highly qualified LebNet members (North America Lebanese Diaspora) who engage with us in mentoring our students on emerging technologies and businesses."
Speakers and topics are chosen by the concerned faculty members in coordination with LebNet. The platform for delivery varies from in-person to online.
With more to come, previous seminars have been held by Vice President of Software Engineering at NVIDIA Jibran Jahshan on deep learning for autonomous driving and work being done at NVIDIA in this area; Senior Director of Quality at GLOBALFOUNDRIES Gregory Akiki on business imperatives driving AI and key areas of AI implementation and challenges; Dr. Roland Menassa of Amazon Robotics on future technology trends, challenges and opportunities in the automotive, aerospace and e-commerce industries; and Vice President at Synopsys Inc. Charlie Matar on manufacturing and AI in semiconductors industries with an introduction on 5G and cloud computing.
"Our students greatly appreciated the iLEAP seminars that were delivered," said Dr. Karam. "They valued the opportunity to ask questions and directly interact with successful engineers, entrepreneurs, and business leaders who shared with them their experiences."
This latest partnership with LebNet is one of many that LAU has forged over the years with industry and the public sector, having long recognized their added value in broadening students' outlook, connecting them with professionals in their field, and preparing them for the workforce. Such partnerships speak to the university's Third Strategic Plan, its investment in innovative pedagogy, enhanced research, and an education that extends beyond campus walls.